Looking youthful is paramount in show business.
Most movie stars spend half their lives in a gym, eat healthy or nothing at all to stay fit.
But there are a few actors who have a ball playing old too -- grey hair, warts, wrinkles, and the works.
Even as the aging app goes viral on social media, with lots of Bollywood actors having a go at it to see how they'll look when they grow old, Sukanya Verma looks at some of the most notable instances of ageing for the screen.
Now it's your turn, dear reader, to tell us if they did it justice or not.
Taapsee Pannu, Saand Ki Aankh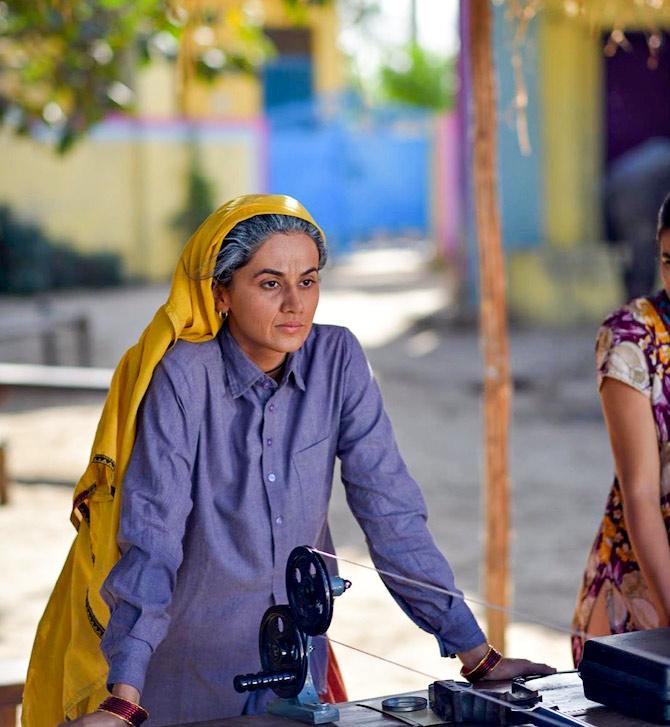 In Tushar Hiranandani's Saand Ki Aankh, based on the lives of India's oldest women sharpshooters Chandro and Prakash Tomar, Taapsee does her best to pass off as an 80-something.
Bhumi Pednekar, Saand Ki Aankh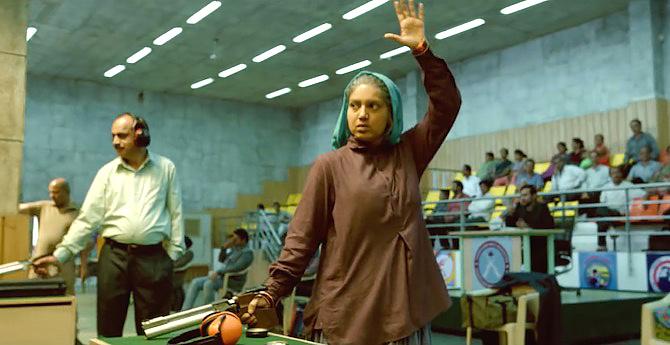 Ditto for Bhumi's Shooter Dadi in the same film.
Is her make-up octogenarian enough for you?
Vicky Kaushal, Meghana Gulzar's untitled film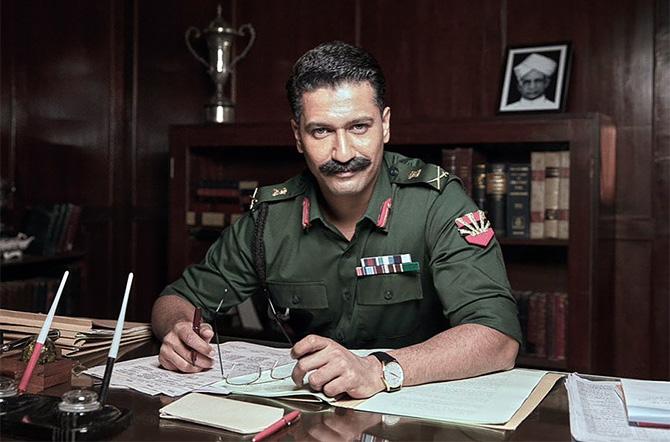 After playing a dynamic commando in Uri: The Surgical Strike, Vicky is all set to portray Sam Manekshaw in Meghana Gulzar's next focusing on the legendary field marshal.
An impressive first look, would you say?
Akshay Kumar, 2.0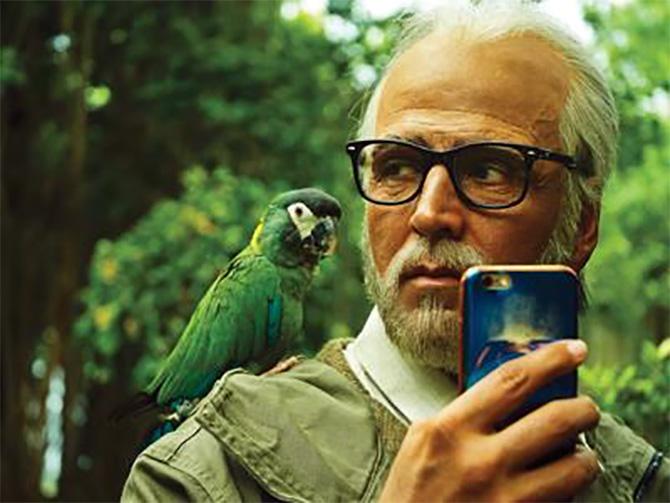 Before he transforms into a beastly combo of man, mobiles and bird, Akshay does his best to look like an elderly ornithologist protesting against the evils of cell phone industry.
Ranbir Kapoor, Barfi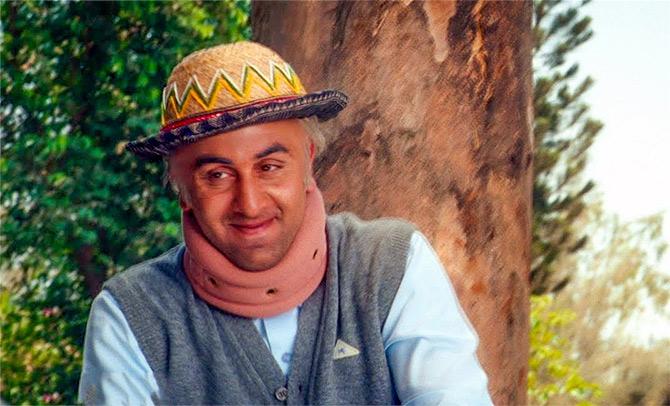 A 30-year-old Ranbir puts on his best grandpa face for a few poignant scenes of Barfi.
Aamir Khan, Dangal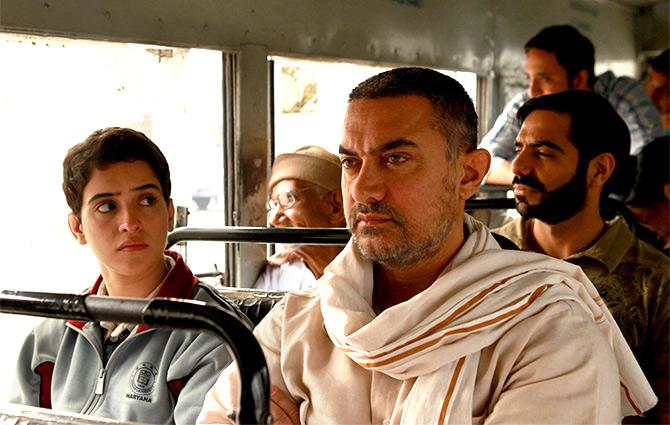 We've seen numerous versions of an aged Aamir in commercials, but his middle-aged father of two teenager daughters in Dangal is probably his most authentic.
Abhishek Bachchan, Guru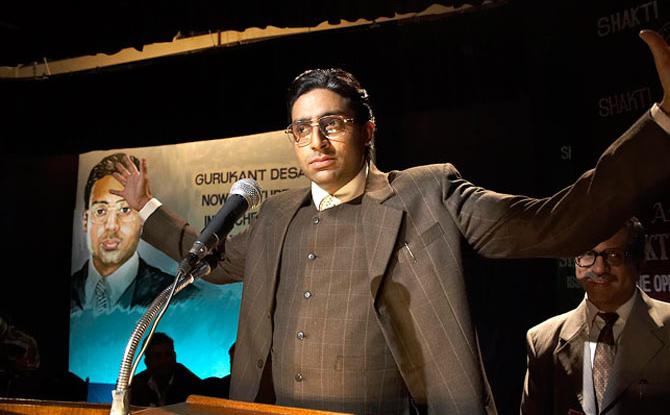 From putting on weight to donning greys, Abhishek puts in noticeable effort to play a businessman modeled on Reliance founder Dhirubhai Ambani and shine in his career's best role so far.
Shah Rukh Khan, Veer Zaara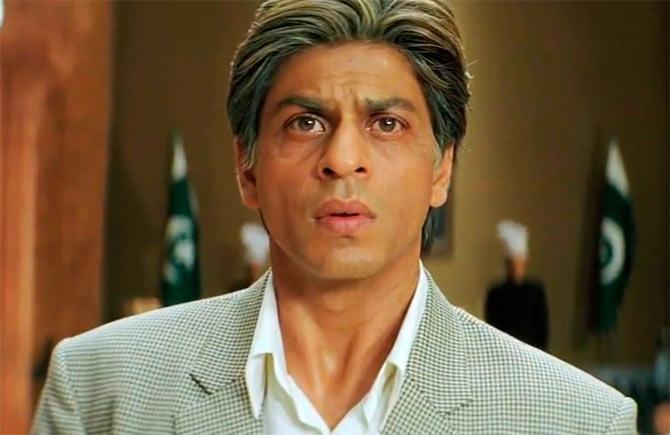 Shah Rukh sports a few strands of silver to play the eternal romantic in Veer Zaara, Yash Chopra's cross-border romance spanning a few decades.
Preity Zinta, Veer Zaara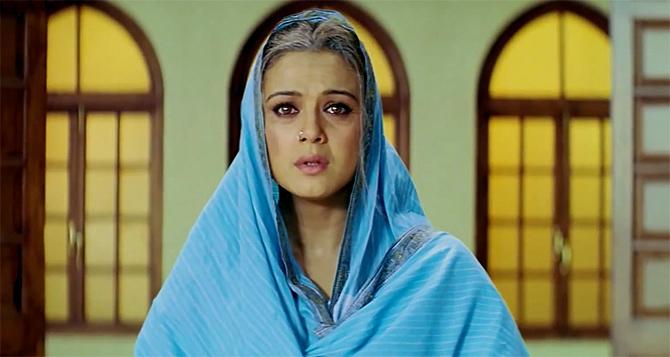 As does Preity, in what would go to become one of the biggest hits of her career. Of course, her skin remains all peaches and cream.
Hrithik Roshan, Dhoom 2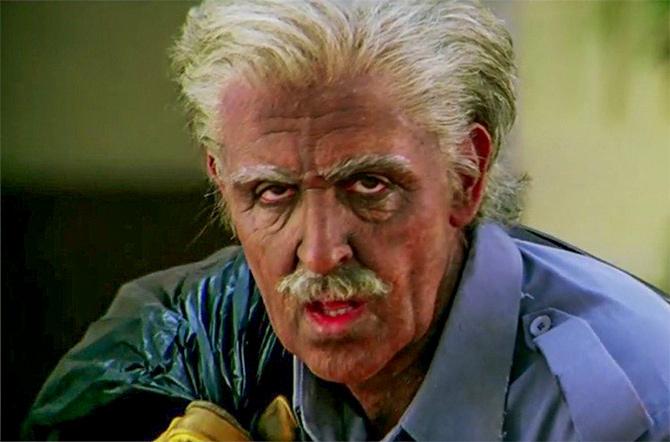 Hrithik's role in Dhoom 2 is all about groovy disguises and prosthetic make-up. And the actor gives his all to every single look. What did you think about his geriatric cleaner guy?
Aishwarya Rai, Action Replay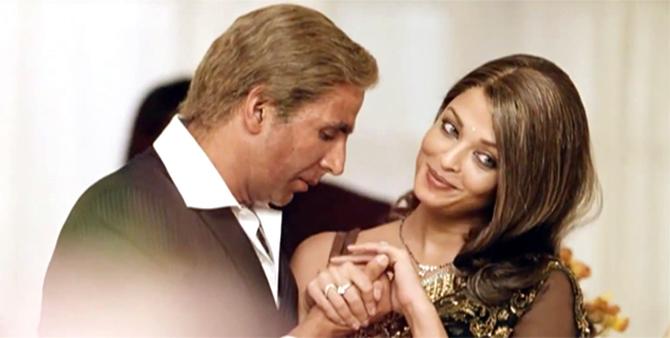 Ash shows us how the glamorous age in reel and real life.
Priyanka Chopra, Saat Khoon Maaf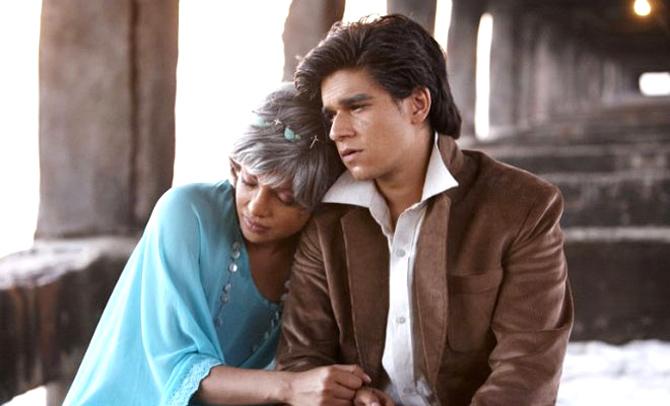 In a role covering several decades of her life, married life really, PeeCee enthusiastically gets under the skin of her young girl as well as old woman.
Kamal Haasan, Hindustani
Nobody goes all the way to appear old as authentically as Kamal Haasan. Be it the wrinkle-faced vigilante of Hindustani or Mrs Doubtfire-inspired nanny of Chachi 420.
Salman Khan, Bharat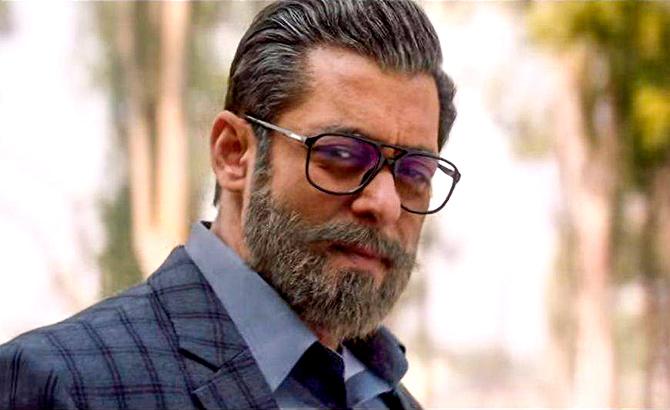 We recently saw Salman put on several years for Bharat, a film that journeyed from youth to old age.
Arjun Kapoor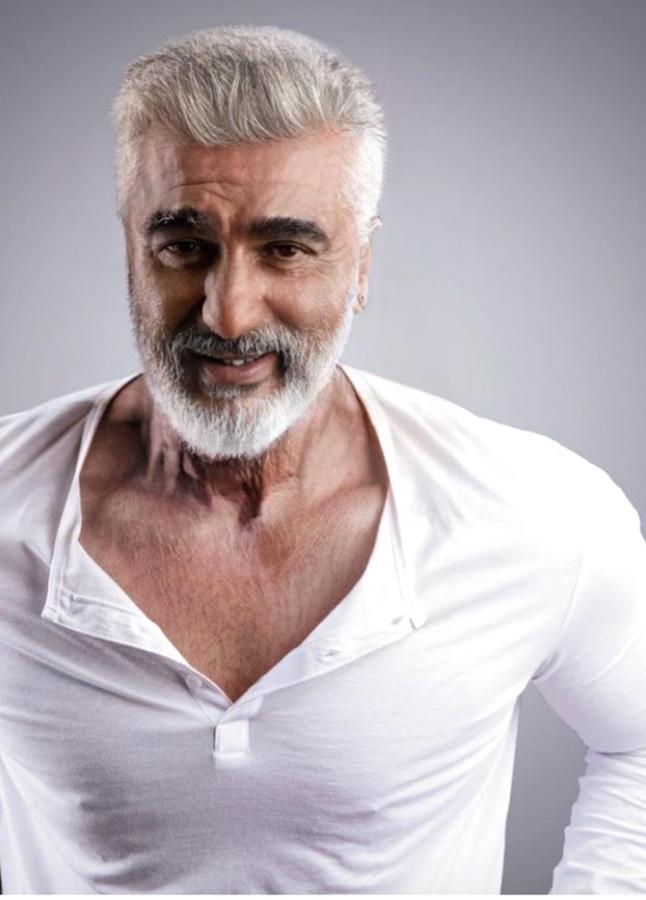 A new Face App has caught Internet's attention including Bollywood celebrities. How cool is Arjun Kapoor in his silver fox avatar?
Varun Dhawan
Who knew Varun would resemble Anil Kapoor THIS much in his old age?