The movies that impressed, puzzled and stunned Sukanya Verma at MAMI this year.
You know it's time for the annual Mumbai Film Festival when the city's cinephile population flocks to theatres in towns and suburbs, stands in long queues, survives on samosa, sets the alarm for 7 am to pre-register, memorises a complex schedule and dedicates seven days to eat, drink and breathe the best of world cinema and Indian filmmaking.
A vibrant atmosphere of energy and enthusiasm envelops its 19th edition with scenes of activity bursting through every direction.
Naseeruddin Shah hugging fans, Rajkummar Rao revealing his dark side, Aditya Roy Kapoor posing for pictures, Swanand Kirkire singing his heart out, festival's lead players Anupama Chopra and Kiran Rao exiting a PVR in Juhu in their chic OOTD, Shonali Bose grabbing a quick bite at Dakshinayan, Neeraj Ghaywan helping out with an AWOL cabbie, disappointment over Monica Bellucci's no-show, Twitter timeline scattered all across in person and complete strangers sharing gyaan on how to sneak a tiffin box inside the multiplex that's teeming with celebrities, cinema buffs, snobs, selfie-seekers, chatterboxes -- diversity is the soul of the great MAMI experience.
A seamless booking scene and helpful volunteers add to the charm of it all.
But it's the selection of MAMI's 235 films from over 40 countries and in 51 languages including Anurag Kashyap's Mukkabaaz and Hansal Mehta's Omerta as opening and closing ceremony picks that truly impresses in its creative latitude, blistering commentary and compelling study of the human condition.
A lowdown on the ones I caught at MAMI this year.
Mother!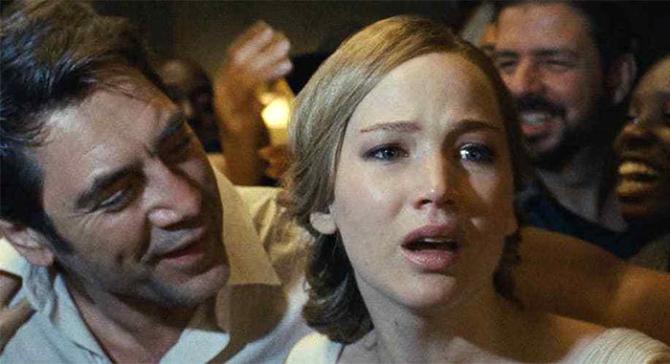 What's it about: A writer. His wife. A house. And lots of strange guests.
The lesser you know about what Martin Scorsese describes as a 'horror movie, or a dark comedy, or a biblical allegory, or a cautionary fable about moral and environmental devastation,' the better.
What I thought: Darren Aronofsky's latest is a sick masterpiece, a medley of genres whose maddening, ambiguous, aggressive and exasperating are designed to provoke, puzzle and invite discourse or simply experience and never forget.
Call Me By Your Name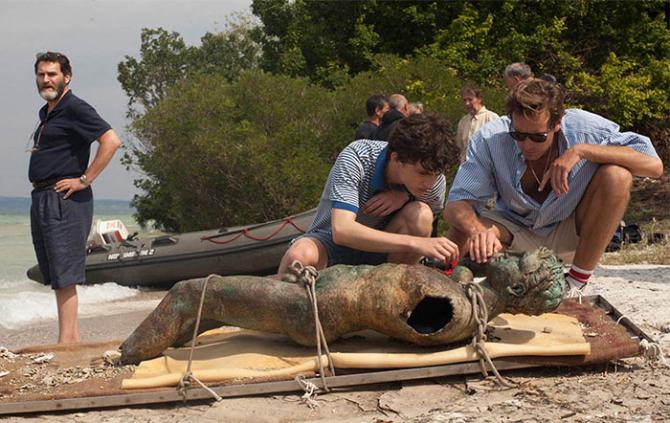 What's it about: Somewhere in northern Italy, sometime in the 1980s, a music loving 17 year old falls in love with his professor father's handsome intern from America.
What I thought: My favourite film of the festival.
Summer love at its most sublime and sensual, Call Me By Your Name enraptures you with its heart and grace. And sheer gorgeousness.
Patti Cake$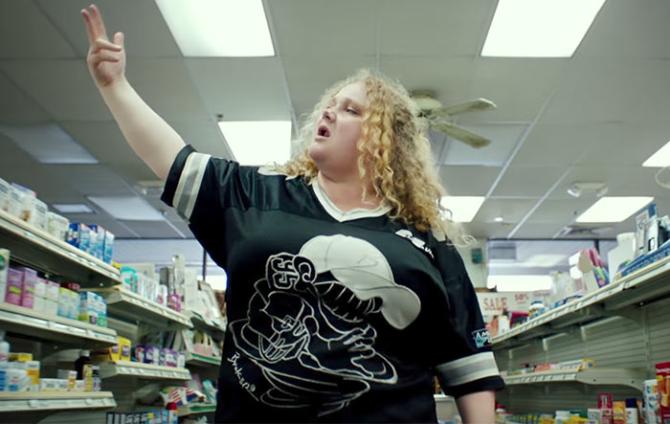 What's it about: Dreams and talent just aren't enough to make a splash in music business, discovers a white, plus-sized, blue-collar, girl rapper from New Jersey.
What I thought: Danielle MacDonald raps her heart out to the familiar but crowd-pleasing beats of its big dreams versus rude reality so unabashedly, you can't resist rooting for her at top of your lungs.
Wonderstruck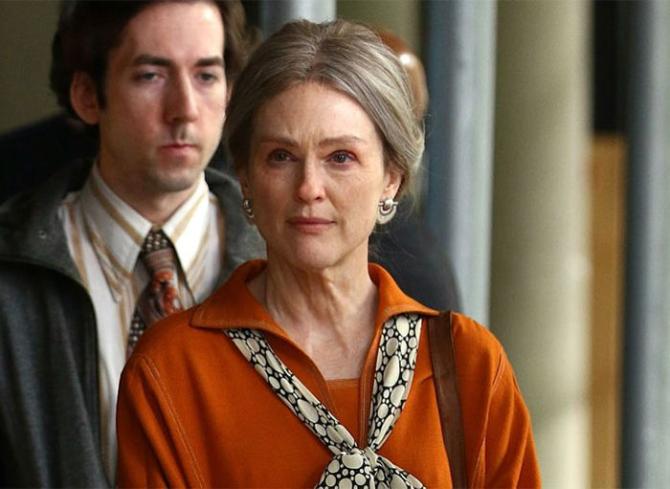 What's it about: In this adaptation of Brian Selznick's illustrated novel of the same name, two kids belonging to different timelines set out to look for a specific someone and discover a mysterious connection to these events.
What I thought: The Todd Haynes magic appears in fits and starts in a quasi-fantasy that starts out promisingly thanks to its adorable cast and Carter Burwell's magical score.
Ultimately though, its limp pace and feeble conclusions left me thoroughly underwhelmed.
Last Flag Flying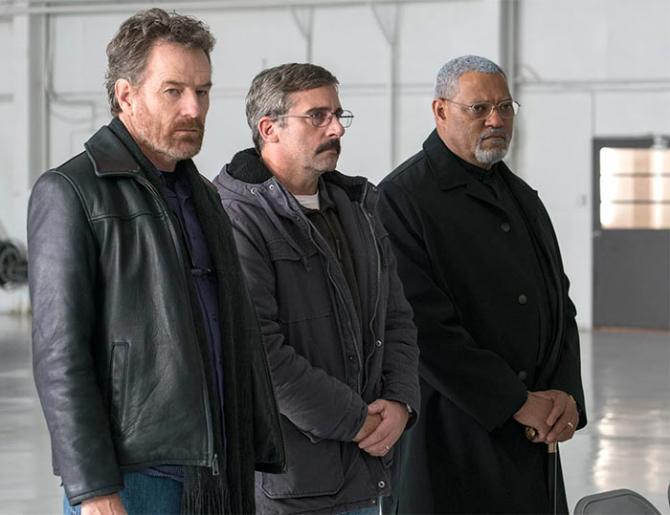 What's it about: A troika of Vietnam vets as different as cheese, chalk and chutney come together to help one of them with his KIA son's burial.
What I thought: Grief goes on a trip with faith and flippancy in Richard Linklater's angst-ridden yet often outright laugh-out-loud drama, the upshot is masterful, mesmerising.
S*** Durga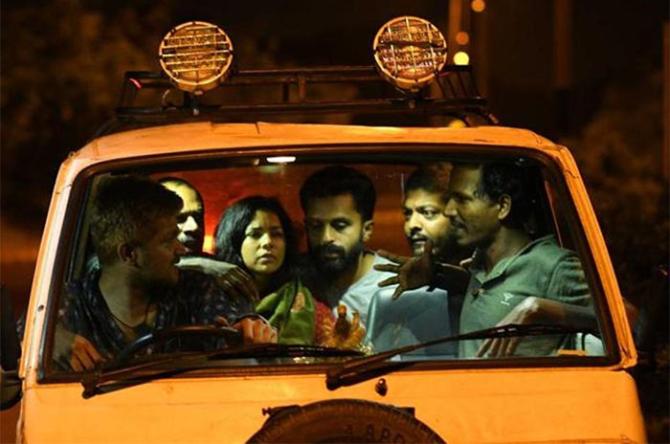 What's it about: A runaway Hindu-Muslim couple hitches a ride on a deserted road of Kerala only to be toyed and traumatised by the vehicle's inhabitants.
What I thought: A harrowing, trippy, formless face of danger and dread manifests in the edgy ambience and symbolic evocations of Sanal Kumar Sasidharan's terrifying reflection of an unsafe environment for women.
Beach Rats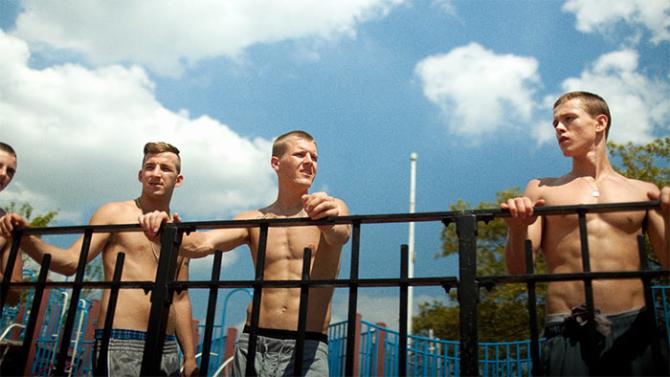 What's it about: A Brooklyn teenager dabbles in drugs and experiments with his sexuality.
What I thought: Its gay-or-not conflict amplified in the monotony of a young man's alternating experiences with both the sexes is somewhat salvaged by leading man Harris Dickinson's heartbreaking depiction of on-the-fence misery.
Thelma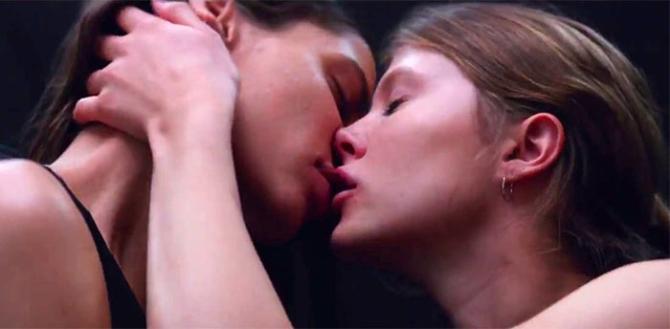 What's it about: A repressed Norwegian girl drawn to her classmate copes with powerful seizures and uncontrollable desires that may lead to havoc. Like they once did in the past.
What I thought: All sorts of bizarre and remarkable in its imagination, there's something breathtaking about its convoluted vision and skilfully sown enigma.
Chumbak (The Lottery)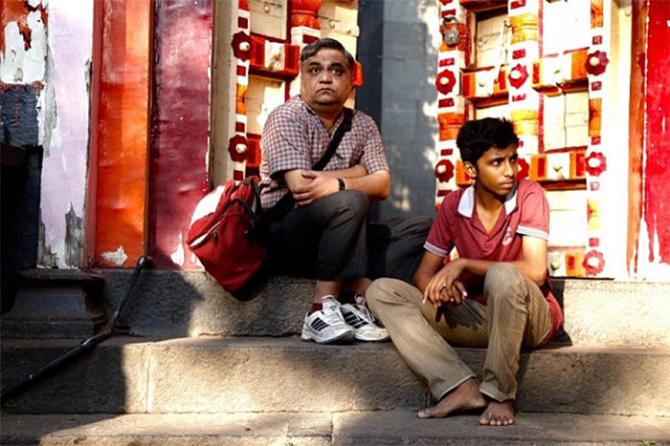 What's it about: After a 15-year-old hotel helper loses all his savings in a fraudulent quick buck scheme, he decides it's payback time and swindles a middle-aged simpleton instead.
Twist of fate forces them to take a trip where lessons in generosity and grander realisations await.
What I thought: Although it gets a tad mawkish in the middle, Chumbak is a droll, bittersweet coming-of-age movie where conscience winning against all odds is as relevant as the reality of underprivileged existence and robbed childhoods.
Oh Lucy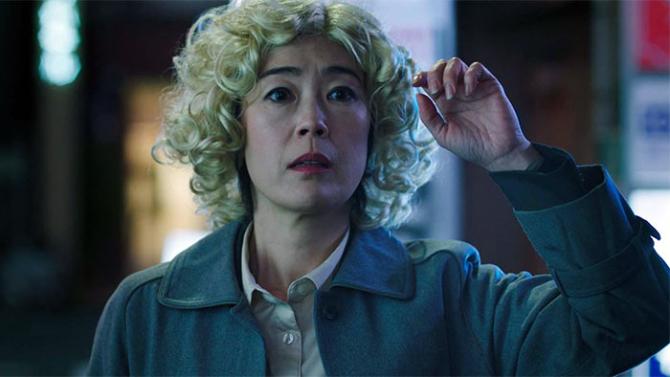 What's it about: To take a break from her humdrum life, a desolate Japanese woman travels to southern California in the hopes of love and adventure.
Her English teacher, niece and sister are curiously linked to this long-due holiday.
What I thought: Oh Lucy's cheery surface hides a disturbing desperation that comes alive in its titular heroine Shinobu Terajima's astonishing performance.
The Hungry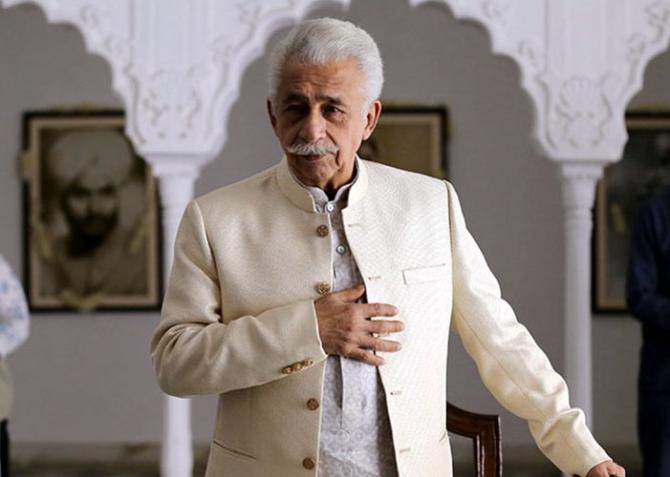 What's it about: A mother plots elaborate revenge against the man responsible for her son's death against the backdrop of influential business families and grand weddings in this story of greed, power and corruption based on Shakespeare's Titus Andronicus.
What I thought: Almost poetic in its grotesqueness, The Hungry's neatly sewn starkness and dramatic prowess left me thrilled and trembling.
Considering Vishal Bhardwaj's monopoly over The Bard it's splendid to see Bornila Chatterjee's confident attempt at the same.
On Body and Soul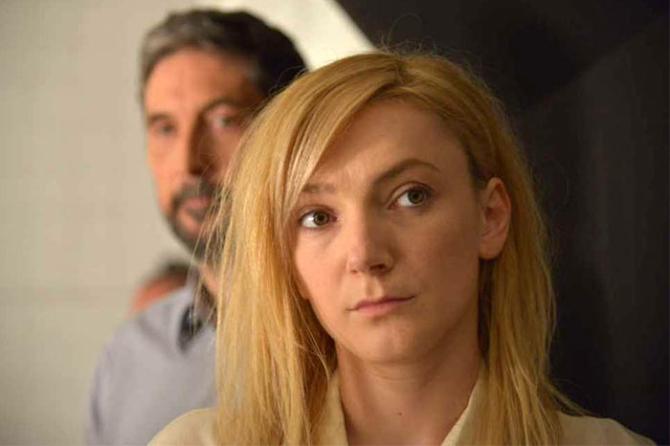 What's it about: A man and a woman connect over identical dreams.
What I thought: Two lonely hearts dream up a soulful connection against the backdrop of a slaughterhouse in the strange, surreal On Body and Soul.
In the beginning, this is a hard film to stomach but acquires a poetic skin along the way. The final scene is pure perfection.
Blade of the Immortals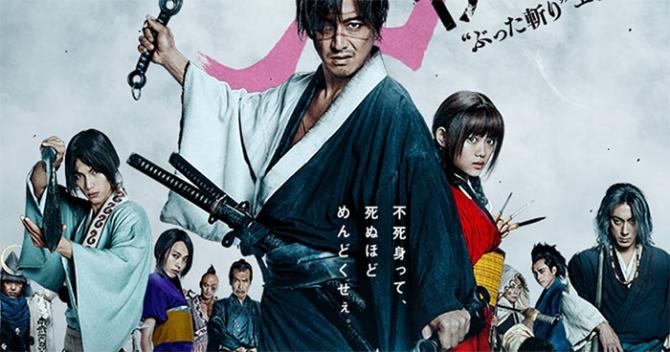 What's it about: A live action adaptation of the award-winning manga by Hiroaki Samura, it's about a young girl hiring a disenchanted samurai who cannot die to avenge her father's execution from a power hungry clique.
What I thought: 141 minutes of glorious bloody Takeshi Miike, what's not to like about the master's 100th film?
Revenge within revenge and villain after villain render the bloodthirsty swordplay its fun and fabulous edge.
The Square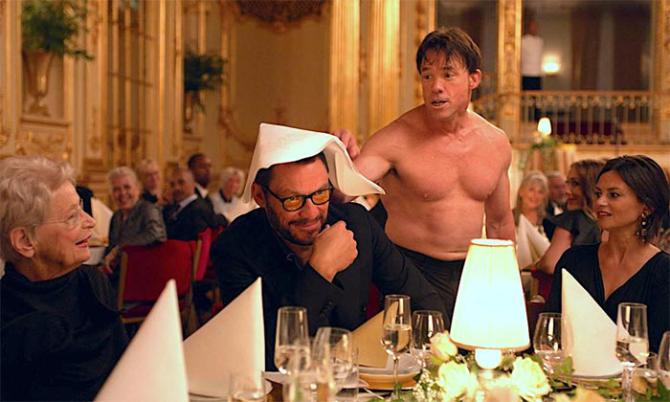 What's it about: A museum curator loses his phone, does something wilder to retrieve it, engages in a crazy one-night stand even as a PR agency proposes some wild suggestions about his brand new project.
What I thought: The Palme D'Or winner has a lot on its mind, but it all comes together cleverly, hilariously and provocatively in the Ruben Ostlund satire that takes a jab at the art world, media relations and disparity of social classes.
Loveless
What's it about: A bitter marriage on the brink of divorce copes with the tragic disappearance of their only child.
What I thought: A bleak, bleak film that shook me to the core with its cold characters and director Andrey Zvyagintse's haunting illustration of Russia's frosty, unsentimental society and its numbing effect on the human pysche.
Omerta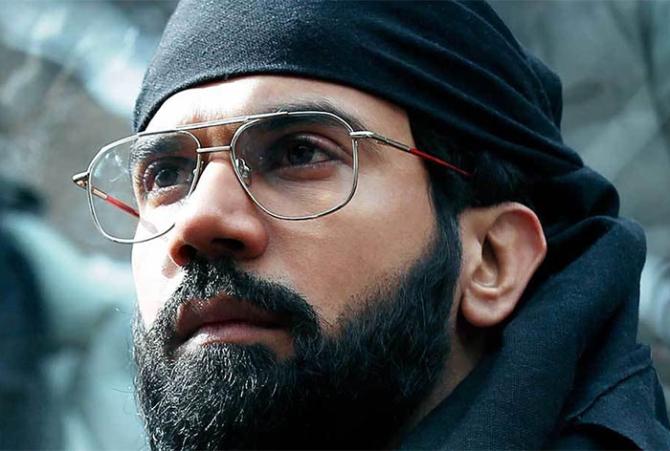 What's it about: Biopic of British terrorist Ahmed Omar Saeed Sheikh, sentenced to death in Pakistan for Daniel Pearl's murder.
What I thought: Hansal Mehta chronicles an extremist's rise into terrorism in Rajkummar Rao's unflinching portrayal of the dark side.
Despite the intimacy he displays towards the character, the film succeeds in reiterating the revulsion elicited by fanatical ideology.
It will be interesting to see how India's censor folks react to its obviously contentious content.