Sukanya Verma looks back at Bollywood's tryst with war.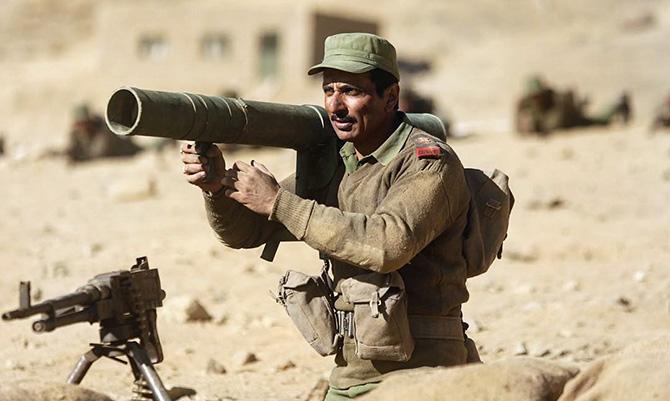 India has fought a few wars but not enough movies depict its grit and glory on the big screen.
Often, actors only don military uniforms to cut a stylish, striking picture of daredevilry and offer very little glimpse into the stressful life of a soldier.
In Paltan, film-maker J P Dutta unsuccessfully revisited the 1967 India-China military clash along the Sikkim border to celebrate the efforts of India's brave jawans.
Sadly, it does not join the ranks of Bollywood's memorable war movies.
Haqeeqat (1964)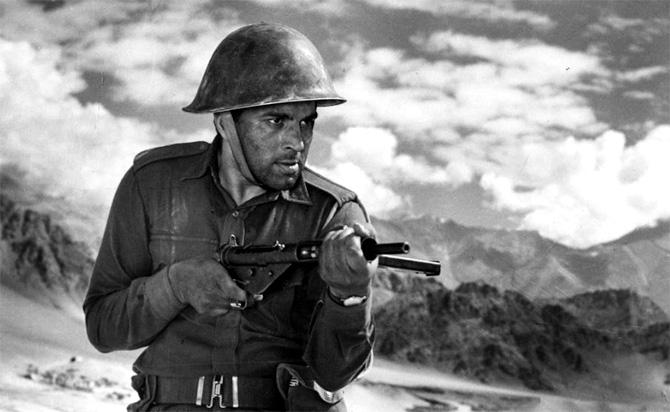 Chetan Anand's sweeping black and white epic looks at the harsh realities of the 1962 Indo-China war boosted by heartrending performances, poignant score and realistic scenes of combat.
Hum Dono (1961)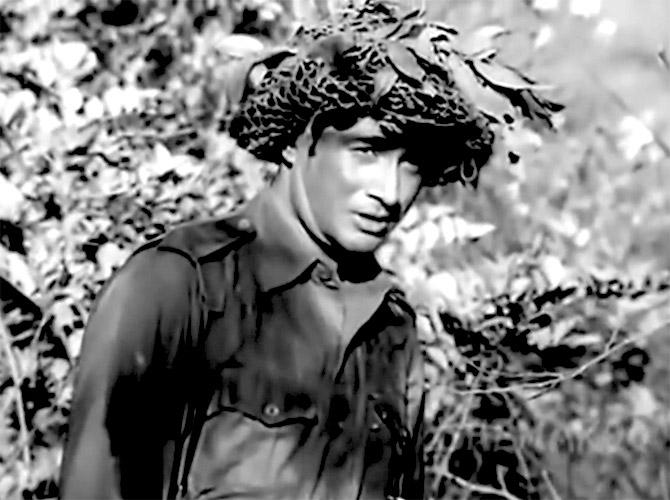 The Dev Anand drama may have more than war on its mind but it's what sets the events in motion after a pair of lookalike soldiers befriend each other during World War 2 in Burma.
The complications and anxieties it causes in their personal lives is what drives Hum Dono's emotional core.
Saat Hindustani (1969)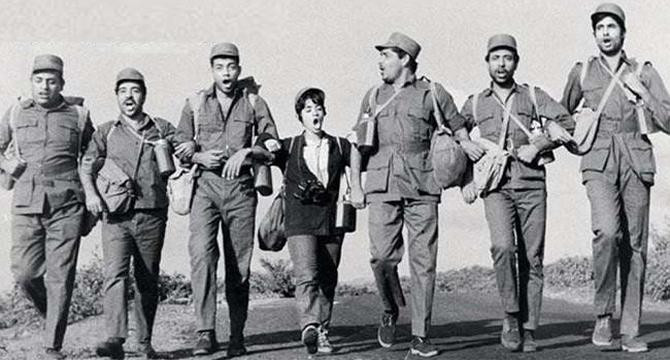 Set against the backdrop of Goa's liberation from Portuguese rule in 1961, Saat Hindustani deserves better recognition than Amitabh Bachchan's acting debut.
It may be technically wanting, but has something pertinent to say in its chronicling of seven individuals from different walks of like, including an ex-armyman, collaborating to hoist the Indian tricolour on Portuguese establishments.
Lalkaar (1972)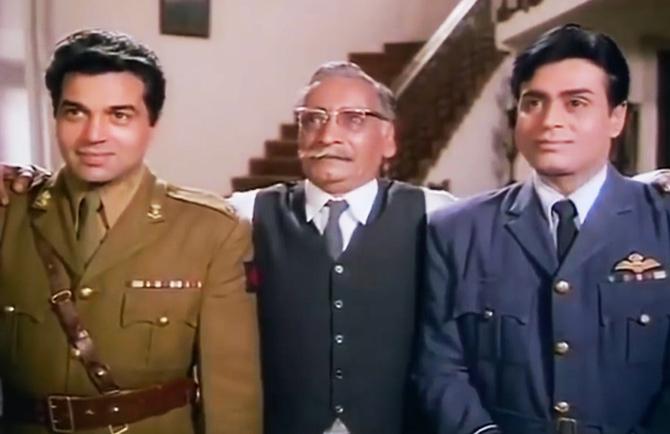 Whipping up a action-packed spectacle about two brothers in love with the same girl while their commitment to the armed forces under British India is tested in warding off Japanese invasion, Lalkaar -- a huge hit at the box office -- doesn't stray too far from its masala roots.
Hindustan Ki Kasam (1973)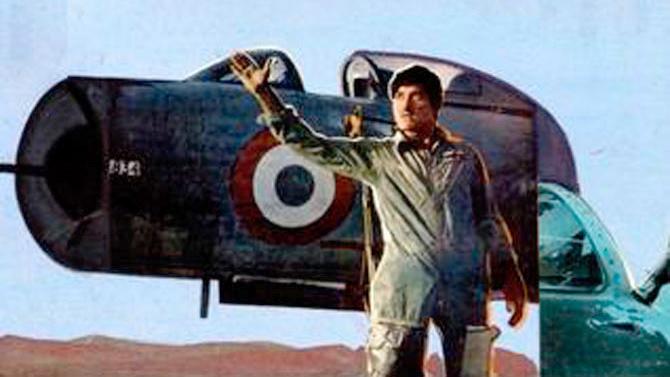 Though nowhere in the same league as Haqeeqat, Chetan Anand's take on Operation Cactus Lilly during the 1971 War is appreciated for its respectful politics and authentic imagery involving MiG-21s, Gnats and Sukhoi-7s.
Vijeta (1982)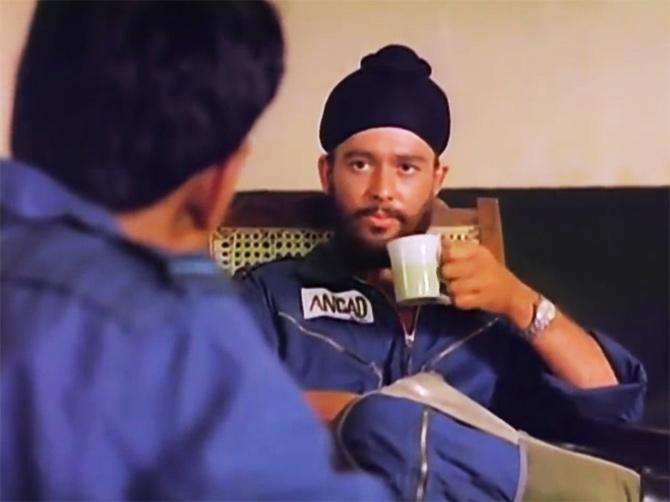 Stroked in film-maker Govind Nihalani's realism and intensity, Vijeta masterfully combines an Indian Air Force pilot's coming of age around scenes of the 1971 War.
Border (1997)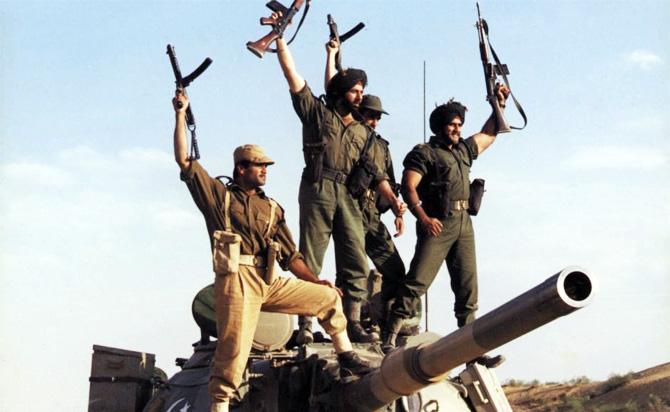 No movie about war can claim to have had an impact like J P Dutta's hard-hitting multi-starrer since Haqeeqat.
Its patriotic punches, magnificent warfare sequences recreating the Battle of Longewala and poignant melodies along with memorable performances by everyone from Sunny Deol to Suniel Shetty prompted the director to return to the genre again and again.
Lakshya (2004)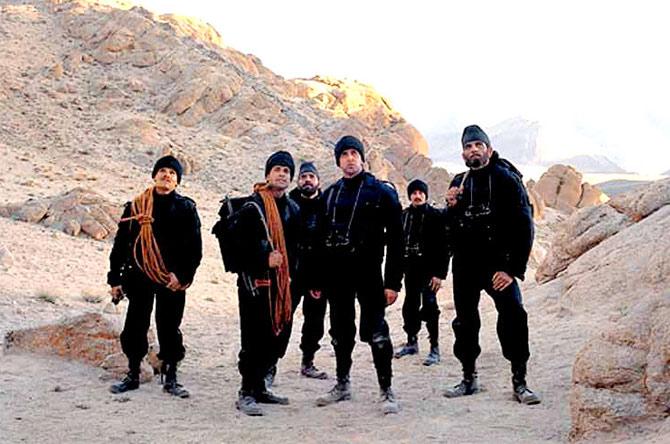 In Farhan Akhtar's motivating Lakshya, set around the backdrop of the 1999 Kargil war, a directionless youngster finds his calling in the Indian Army as he gains a better understanding of himself, his relationships and his abilities.
Chittagong (2012)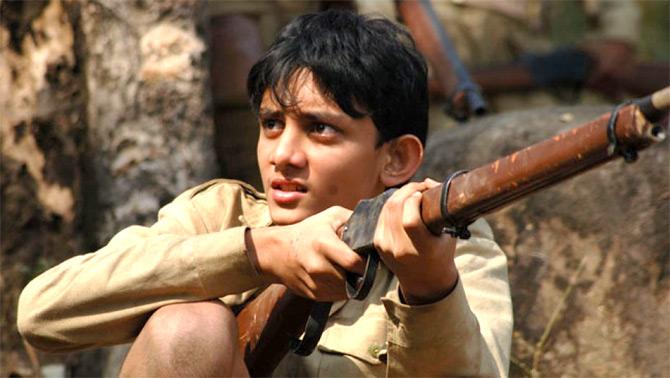 Director Bedabrata Pain's debut drama focuses on a chapter in India's struggle for Independence from British rule and stares in the face of rebellion most unflinchingly to illustrate the happenings of the Chittagong Uprising fronted by revolutionary Surya Sen.
Madras Cafe (2013)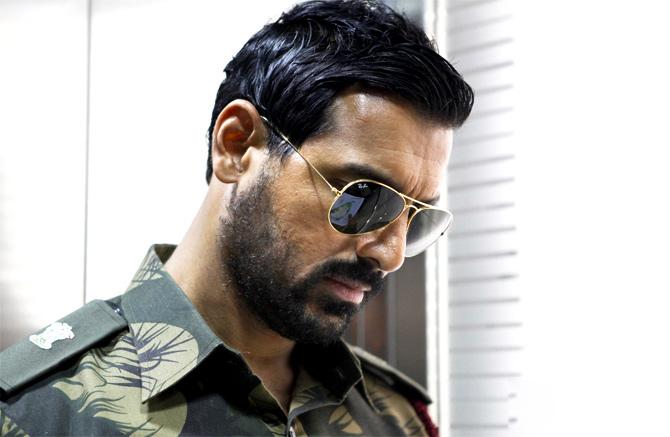 Thrilling, cunning and understated, Shoojit Sircar's Madras Cafe confidently lays out its conspiracy theories linking Sri Lanka's dreadful civil war situation to Rajiv Gandhi's assassination.