'I don't think he would have ended his life if he knew that people loved him so much.'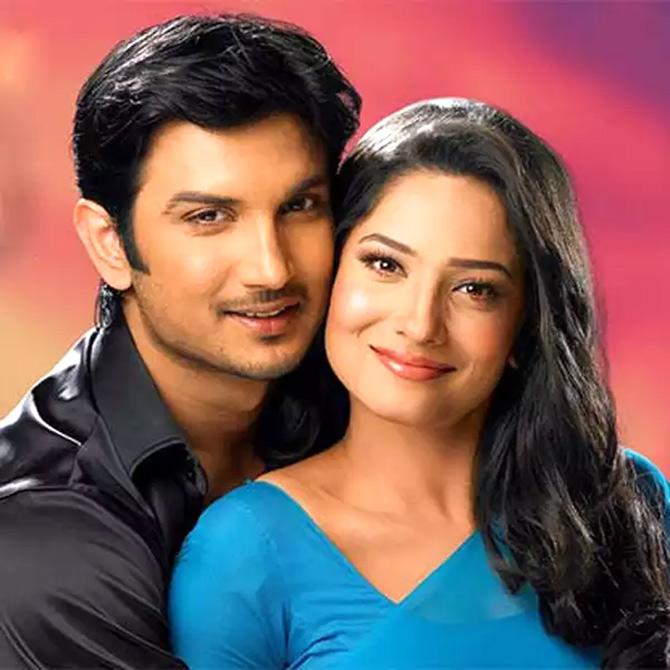 Prarthana Behere, Sushant Singh Rajput's co-star in the television serial Pavitra Rishta, cannot get over his shocking death.
"I didn't know how to process the news when I heard about Sushant passing away," she tells Rediff.com Contributor Rajul Hegde.
"I don't think I would ever be able to come to terms with this loss. He was one of the most sensible persons I have ever met in my life. We started our career together. I was his soul sister. I played Ankita Lokhande's sister in Pavitra Rishta. He loved my bunny teeth smile and I was very fond of him.
"We had many similarities, like both of us are January-born, wanted to get into films, would think alike and things happened for us the same way too. I left Pavitra Rishta for Marathi films and he left a few months later for Hindi films. Our debut films released in the same month.
"We would go to Marine Drive (south Mumbai) to eat pani puri at night, we would point at the houses there and talk about us having houses next to each other.
"We would often travel together to our shoots in autorickshaws during the monsoon. When he lost his first dog Scotch, I was at his house. He got another one because he was very sad. Mahesh (Shetty, television actor) and I have attended so many parties at his place even after he left the show.
"When he broke up with Ankita, he wanted space. I understood, and I let him be. Also, I was closer to Ankita. Gradually, our friendship drifted apart.
"I also did not want to bother him much because he had a new set of friends, his lifestyle had changed, he had moved on and was happy.
"I thought that I would meet him when I would also achieve something like him.
"Now, I regret not being in touch with him the last four years. I regret not being there around him and not understanding that he was in pain."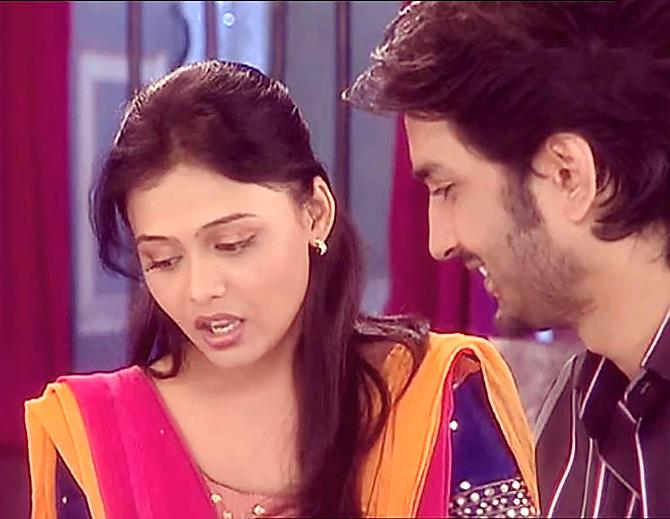 "When I heard the news, I immediately called Ankita. She was howling. Both (Ankita and Sushant) had moved on in life, but when they were in a relationship, she would always tell me that he is her soulmate.
"When I called her again to talk to her about Sushant, she did not want to hear. She was saying, 'He can't go away like this'.
"She doesn't know what people are writing about her on social media and she is not interested.
"She has been crying all the time. She wanted to go for his funeral, but she could not see Sushant in that state. As a friend, I have witnessed their love story closely, so I understand what she is going through now."
Actor Mahesh Shetty has been criticised for not answering Sushant's last call to him.
"Mahesh is in a very bad state too. He is the only person Sushant was in touch with from his struggling days," says Prarthana. "People are sending all sorts of messages about Mahesh because he didn't answer the call, and that is making him even more depressed. People should stop judging and sending such thoughtless messages."
Walking down memory lane, Prarthana says, "Whenever my Marathi films did well, he would say, 'I am so proud of you, Praths'.
"I remember how excited he was when he got a call from M S Dhoni and later, we got to know that he got the film. Sushant had booked two cars -- a Range Rover for himself and a Jaguar for Ankita. When it arrived, I told him that I wanted to go for a drive. He immediately said, 'Chalo, hum dono he jate hai.' He was teasing Ankita.
"He dropped me home in his new car; we lived in Malad (north west Mumbai) then.
"I remember watching Shuddh Desi Romance with him. They showed the trailer of another film during the break, and I said it looked like a flop. He said angrily, 'We are also doing films and you know how much hard work goes into it. So don't say that.'
"He wanted to direct films. He used to write a lot. He had so many dreams. He was such a lively person.
"We don't know what he went through before he ended his life, so we can't be judgmental. I can't even imagine what he was going through.
"Now, people are tweeting such good things about him. I wish he had failed in his attempt, then he could have seen how much people loved him.
"I don't think he would have ended his life if he knew that people loved him so much."