Happy birthday, Priyanka!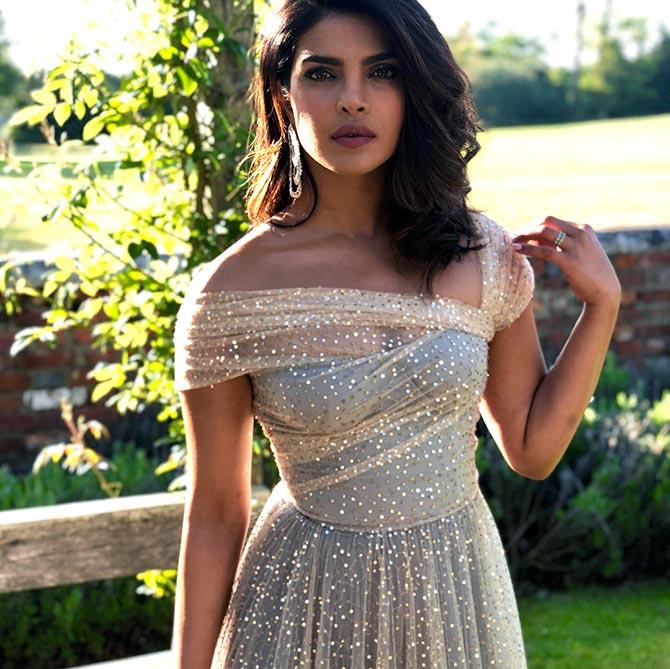 Priyanka Chopra seems to have everything.
Accolades. Awards. Affluence. More than 25 million followers on Instagram. Invites to royal weddings. A certain American singer's heart.
And, most of all, a never-say-die attitude to ensure it stays that way for a long, long time.
From beauty pageants to big Bollywood banners to taking Hollywood by storm, PC's stardom knows no bounds.
Always full of surprises and spunk, the movie star's knack for turning things around is pretty admirable.
But it's the impressive variety of people and personalities she becomes on screen that makes her always so, SO exciting to watch.
On her 36th birthday, Sukanya Verma celebrate 15 shades of the world-famous star.
Sexy siren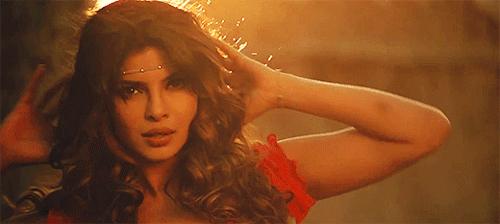 The woman oozes oomph head to toe.
Even Karan Johar couldn't help but ask, 'I want to know where all the sex appeal comes from.'
It's just the way it is, she cooed back.
Not doubting it for a minute.
Boss Lady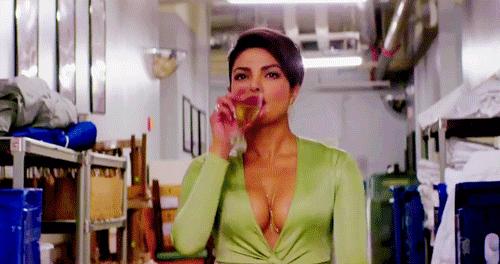 When PC's killer confidence and fiery gaze mean business, they mean business.
Crazy pea!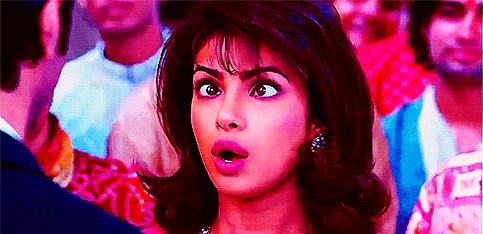 All sophistication and no silliness make Piggy Chops a dull gal.
Beach Baby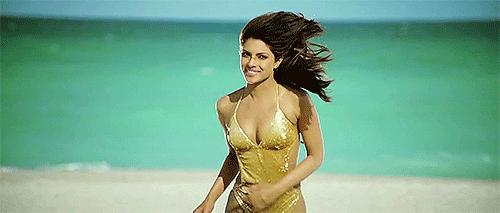 Baywatch disaster notwithstanding, Priyanka's expertise in all things sun, sand and swimsuit is unquestioned.
Wonder Woman

And here's why Priyanka needs her own superhero movie.
Bollywood didn't know better than Krrish, but Marvel, DC, are you listening?
Little Ms Sunshine
There's a child within every one of us. 'Daddy's lil girl' remembers better than most.
Nakhrewali
The art of nakhras was once the calling card of the Hindi film heroine.
Badass. Diva. Daredevil.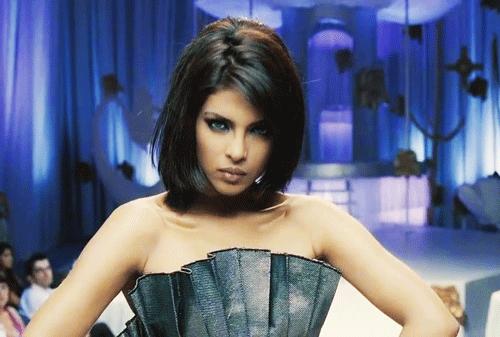 So this is what the face of global domination looks like.
Cutie pout pie!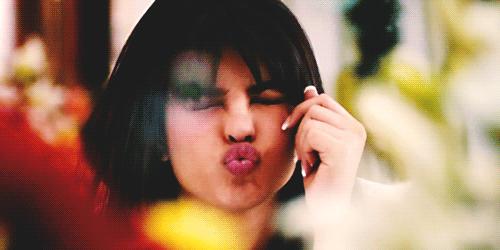 PC, KJo and Bebo could start their own exclusive pouting club.
Power puff girl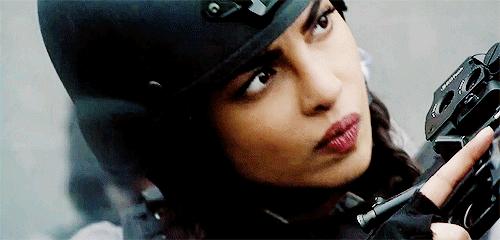 Don's Jungli Billi, Quantico's tough cop, Drona's costumed defender, Priyanka's fury is both -- fast and furious.
Dancing Queen
Shakira meets Dhak Dhak in Priyanka's mercury-raising, floor-burning moves.
Sassy Girl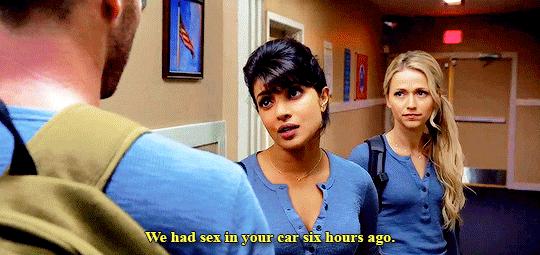 It's practically her middle name.
Sharmilee shots!
Until the Bollywood star's inner 'hai daiyaa' pops up.
Emotional Rani!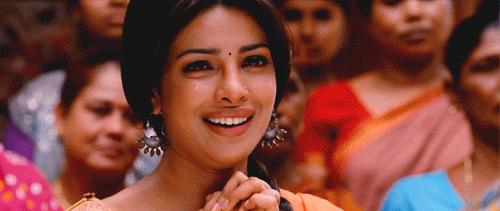 'Not all tears are an evil.' Bet this lovely, long-time supporter of Khushi ke aansoon agrees.
Desi gurl
Who's the hottest girl in the world? Answer's the same since 2008.