These videos are like butterflies in a case, says Sreehari Nair. They have neither aged badly nor grown over-familiar.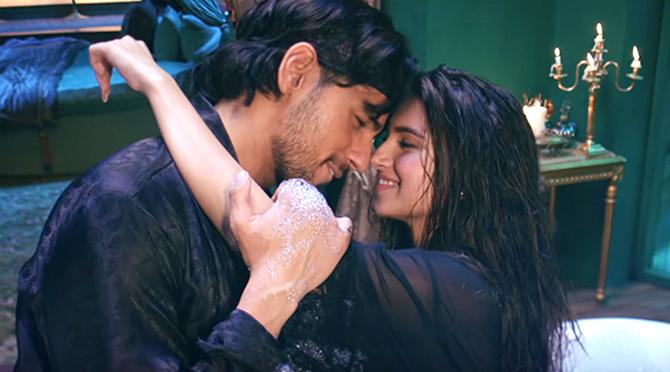 If T-Series's Masakali 2.0 has gravely offended A R Rahman, then the video of the remix must have left an entire generation of Indians frothing at the mouth.
Yes, I am talking about that post-liberalisation generation which, thanks to its limited attention span, first recognised the value of fast cutting, of small sound and visual bites.
This was a generation whose bursting-at-the-seams sexuality led it to wholly embrace artifice and kitsch.
This was a generation of men and women, who intuitively understood that a lyricist like Sameer (God bless his 12-word vocabulary!) wasn't equipped to provide for their range of feelings -- and so, they let their bodies discover new ways of responding to rhythms of the past.
This was the first generation of Indian artists, who were rewarded for their self-consciousness; engaged in what was, doubtless, the country's first sustained attempt at post-modernism.
This generation worshipped speed, movement and a rhythmic flow of images, and it could not possibly have shown any interest in watching Sidharth Malhotra and Tara Sutaria getting freeze-dried on screen.
Looking back on the major Indian remix videos of the 1990s and the early 2000s, what struck me was that most of them seemed to walk that fine line between 'polish' and 'vulgarity'.
I also had the feeling that the inter-textuality we see in current Indian movies, this business of movies referencing old movies, has its source in those remix videos.
And it's a tribute to the spirit with which those videos were made that the best among that lot have neither aged badly nor grown over-familiar -- they are like butterflies in a case.
Here are some of my favourites.
Kya Surat Hai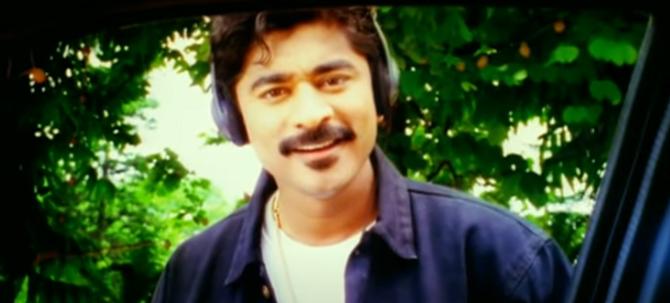 Like a Tomcat, Raju Sundaram follows Malini Sharma, and like a little puppy, he swoons when the full-lipped, big-eyed Sharma stares back at him.
The setting is South Bombay, but seen in muted colours.
Neeraj Shridhar re-imagines Zaroorat Hai in a manner that only he could have (one gets the feeling that the remix exists because Shridhar has been mis-hearing the Kishore Kumar number all his life), and he peppers the re-imagining with English lines, which get mouthed by the most ordinary-looking faces.
The livewire Sundaram moves from street to street infecting those he keeps bumping into.
The whole video is a dramatisation of that dictum, 'Nothing is as contagious as enthusiasm. It moves stones, it charms brutes.'
The perfect synthesis of everything that our remix videos were aiming for thus far, Kya Surat Hai, to my mind, represents the category's greatest achievement.
Roop Tera Mastana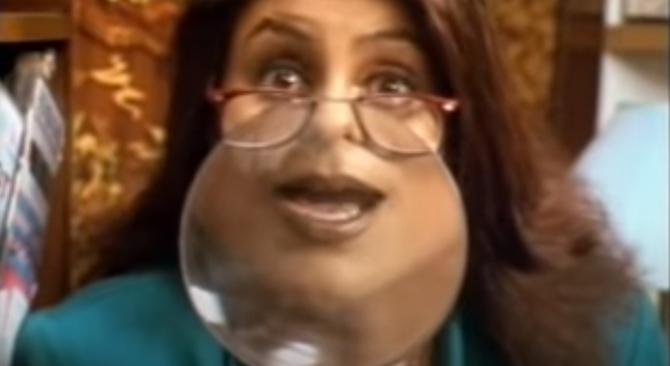 The original song from Aradhana was filmed uncut, and this homage, ironically enough, is a series of cascading images.
A housemaid turning her broom into a saxophone, an old man flirting with an old woman in a park, a lady in a bath tub doing her version of the Lux commercial, a yuppie letting off steam, a receptionist treating her office stationery as if they were props in her jig -- this is a portrait, of Mumbaikars wallowing in their repressed hysteria.
The video is really an omnibus of short stories beautifully mounted, so that the impression of there being too many things happening in it is redeemed by the satisfying thematic coherence of it all.
Keh Doon Tumhe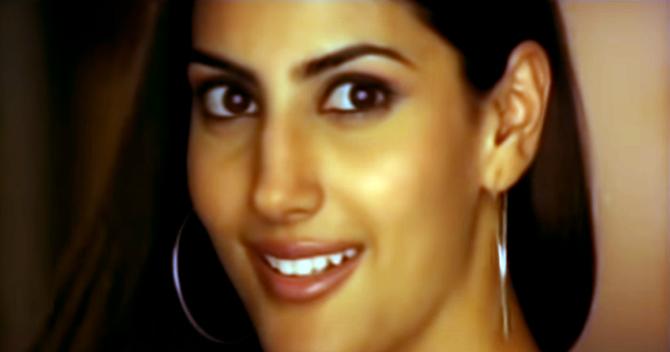 Another remix that takes off from Kishore Kumar but which seems to have been shot on one of Paul Thomas Anderson's discarded sets for Boogie Nights.
We have a 'Roller-skates Girl' here too, and 'The Producer' character is part Burt Reynolds of Boogie Nights,and part Brando.
The video is a send-up of the mediocrities that Bollywood churned out in the 1970s.
However, unlike a Luck By Chance, it doesn't say that the dumbness of those films was derived from the dumbness of those who made them.
This one's closer in spirit to Nagesh Kukunoor's under-rated Bollywood Calling, which showed us that some of the worst mediocrities of Bollywood were, in truth, crafted by highly intelligent people who knew exactly what they were doing.
Dhagala Lagli Kala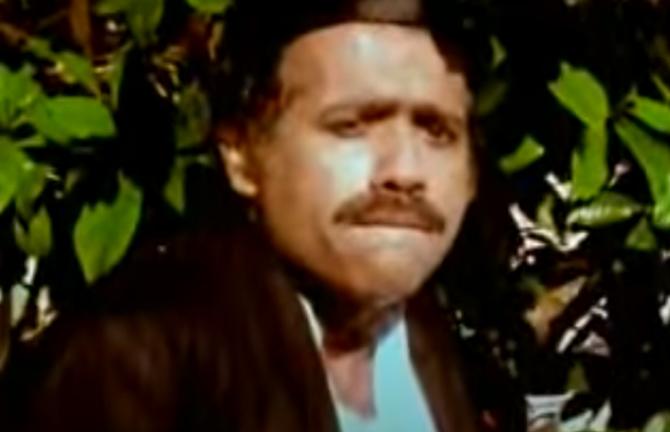 A tribute to that part of the Maharashtrian psyche that worships the Ambat (the tart) and the Chavat (the mischievous).
The trope is both simple and brilliant: On a rain-soaked day, Dada Kondke and his double entendres inspire the residents of a Mumbai Chawl to discover the poetry that resides in their sweaty, overflowing lives.
DJ Sami may have significantly juiced up the 1978 edition of the song, and inserted Marathi shout-outs by the dozen, but it's the dancers who give this remix video its looseness, its bounce, even its meaning.
For there's really no dancing here, it's more like swimming in the same river of excitement.
So fluidly performed and edited is the video that people literally jump out from the screen.
Boom Boom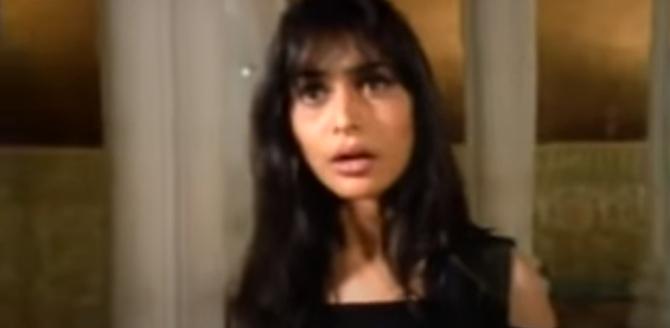 It's the classic Indian reincarnation story as dreamt up by a Gothic artist.
Everything here -- the decor, the clothing, the architecture -- is exaggerated, and a bit off.
The video is all 'surface' and the constantly moving camera holds nothing up for your special regard. It has the good sense to present thrash as thrash, and not high art.
What gave Nazia Hassan's original song its force was Hassan's pounding out of the song's catchphrase.
Here, Anupama Verma, that buck-toothed beauty, almost swallows the catchphrase.
And this difference in approach, toward the song's meatiest element, becomes the critical difference between the 1980s and the 1990s.
O Mere Sona Re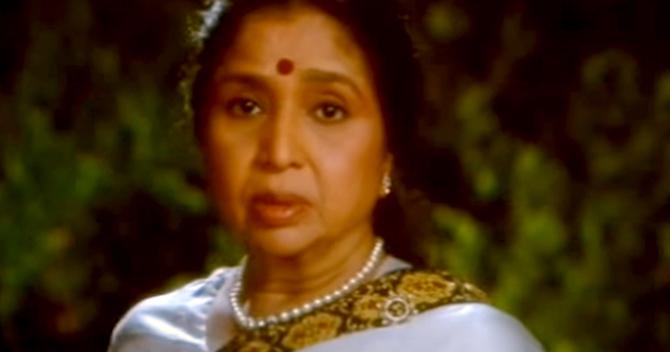 R D Burman's hazy figure (meant to represent his spirit) visiting the recording of this remix and fiddling with Leslie Lewis' keys is as playful an imagery as Birnam Wood coming to Dunsinane.
But it's Asha Bhosle, who lords over this video and with such grandeur in her performance that every time she enunciates a certain word, you immediately know what it must mean to her.
The idea behind the production may have been too obviously gooey, but Bhosle gives it its sinew and its soul; so much so that in the closing scene, of her on a balcony, it feels as though she's crying real tears.
Q FUNK from Oorja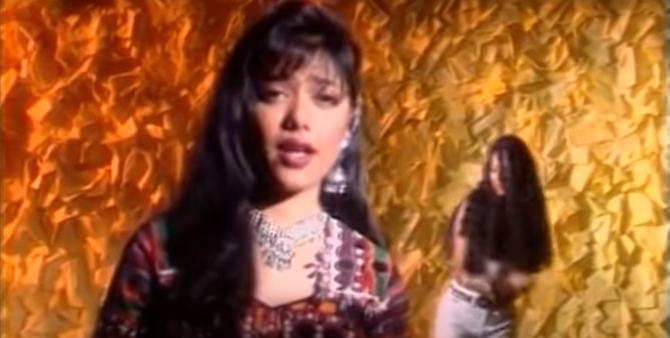 The video features four Hindi film qawwalis arranged end-to-end, and the singers (Shweta Shetty, Sagarika, Shaan and Babul Supriyo) bring wit, jubilation, and lungs to the way they perform the numbers.
Some of the mood transitions may seem dated now, but some of them are so bold that they still keep you on your toes -- such as when there's a sudden cut from a faithfully rendered Alap to people grooving to Taiyyab Ali Pyar Ka Dushman.
That jagged cut, I guess, represents the wink of that age.
Though patchy in parts, the energy of the video hardly ever dips, and the dancers are so up that you cannot help but feel their total commitment to artifice.
Kahi Karta Hoga Intezaar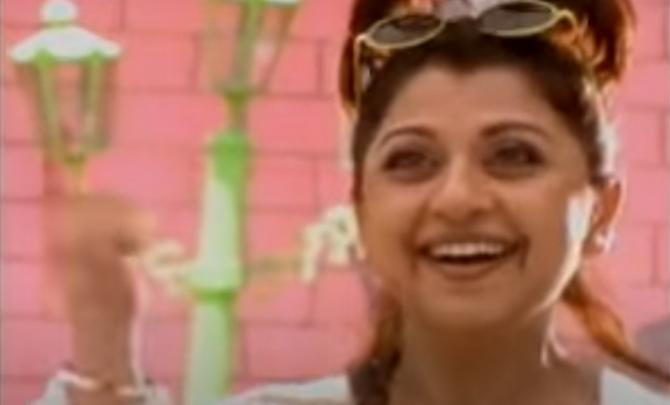 The original was a song about male longing, rendered by Mukesh, from the nose.
Annamika doesn't just improve the song vastly; she makes it almost androgynous, renders it from her guts and transforms it into a celebration of longing.
Annamika may not be the greatest dancer out there, but she's so naturally gingery that she can pick you up from your worst blues.
Here, she comforts a Kung Fu fighter, gives legs to a stony Red Indian, and serenades Dracula, even as the wall design in the background changes colours, themes and attitudes.
Koi Sehri Babu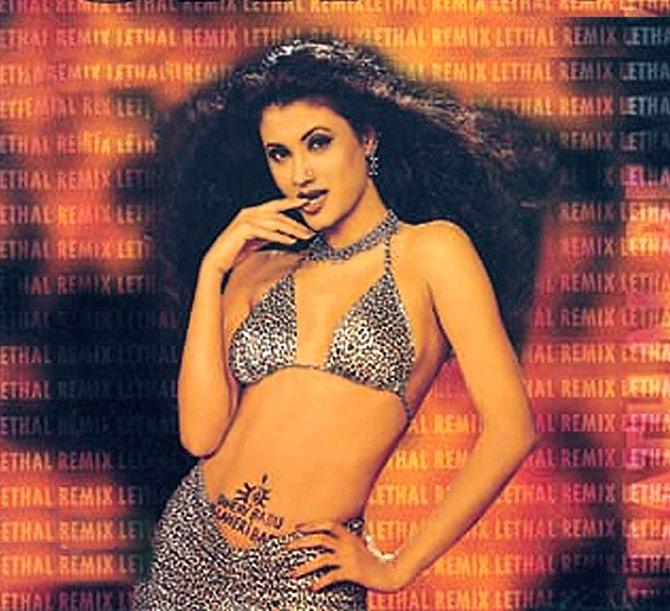 The journey of the Indian remix video is a journey from the openness of the outdoors to the deadness of the studios.
This, too, is a studio production, perhaps the last one to get it right.
Purely as a song, Shashwati's remix version measures up to its 1973 original -- if that was 1970s schlock, then this clearly was schlock of the 2000s.
And the schlocky spirit is carried over nicely into the video as well.
Reshma Bombaywala presides over a congregation of kittens who laze around and while away the time before letting all that unused energy, power the sexiest beat.
Mera Laung Gawacha / Aaja Nachle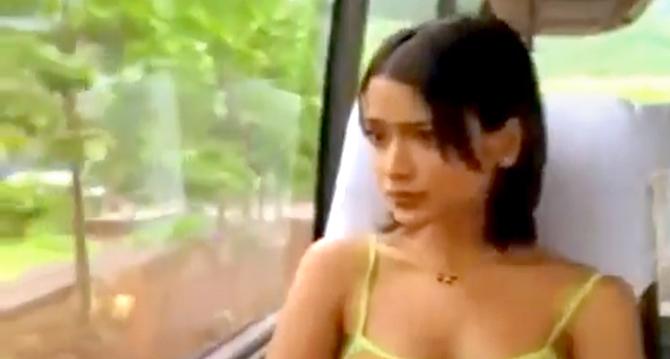 I am not, as a rule, persuaded by Bally Sagoo's remix videos.
They tend to be either so consciously aestheticised (Kabhi Kabhi) that they don't give you the pleasure of camp or they turn out to be so obviously god-awful (Gudh Naal Ishq) that you can't sit through them.
There are Sagoo's two remix videos, however, that I do like, with some reservations.
The Aaja Nachle video has the lovely Meghna Reddy compensating for her co-actor Tarun Raghavan and his lack of timing.
Reddy carries the whole video on the sheer strength of her distracted look.
Mera Laung Gawacha is a mixture of sunny scenes and visual slapstick, of little glances and cheeky acts. Deepti Bhatnagar keeps thrusting out a sensational hip and Jas Arora keeps blushing over her impudence.