Binge watching television shows on streaming services has become the new way for us to be entertained at home.
And that is not surprising since many of these shows are far better than the films we get to see.
With this unfortunate lockdown situation, now is the best time to discover some shows that you may have missed.
Aseem Chhabra lists his 10 favourite non-Indian shows streaming in India -- classics as well as recent shows.
The list is arranged alphabetically, though his current favourite tops the list.
Babylon Berlin, Tata Sky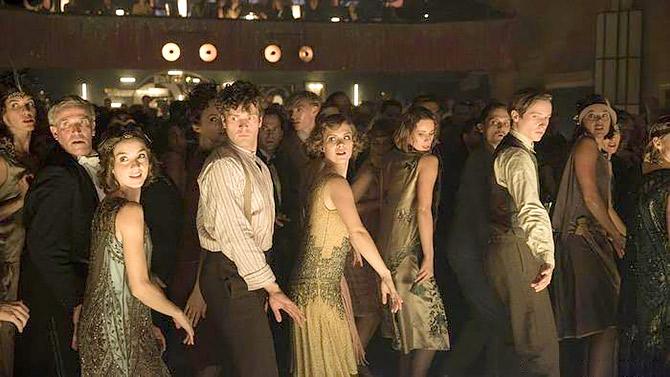 One of the most expensive shows produced in Europe and set in Berlin in the early part of the 20th century, Babylon Berlin has three of the best German creative minds behind it -- Tom Tykwer (Run Lola Run), Henk Handloegten and Achim von Borries (they co-wrote the script of Good Bye Lenin!).
The Weimer Republic is in power in Germany and various political groups including the National Socialists (the Nazis) and the Social Democrats (the early version of the Communist party) are vying for power.
But Berlin is also a vibrant city with Russian spies, corrupt film producers, gangsters, criminals, prostitutes, characters with gender fluidity, a wild night life, the rich, the poor and a detective (a terrific Volker Bruch) haunted by his past. He's trying to set things right along with his gorgeous assistant-in-training (Liv Lisa Fries).
Only two seasons of Babylon Berlin are available in India.
Netflix recently dropped season three in the US and Europe.
It is a sexy, stylish, gripping period drama, one of the best streaming these days.
Breaking Bad, Netflix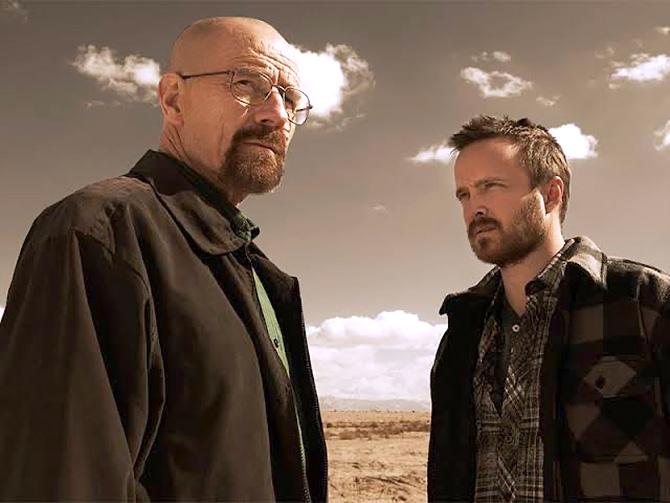 Breaking Bad was originally broadcast on the AMC cable channel in the US with five seasons, over six years -- 2008 to 2013. Now the entire show streams on Netflix.
Breaking Bad is a gruesome tale of Walter White (Bryan Cranston), a high school chemistry teacher, who is diagnosed with lung cancer.
To secure his family's future, he joins hands with his former student Jesse Pinkman (Aaron Paul) to manufacture ('cook' is the word used in the show) and sell pure crystal meth.
At times extremely brutal and violent, Breaking Bad is packed with dark characters, shocking twists and surprises.
To be fair, it is not a show for the faint-hearted.
But I cannot emphasise how good it is.
Chernobyl, Disney+ Hotstar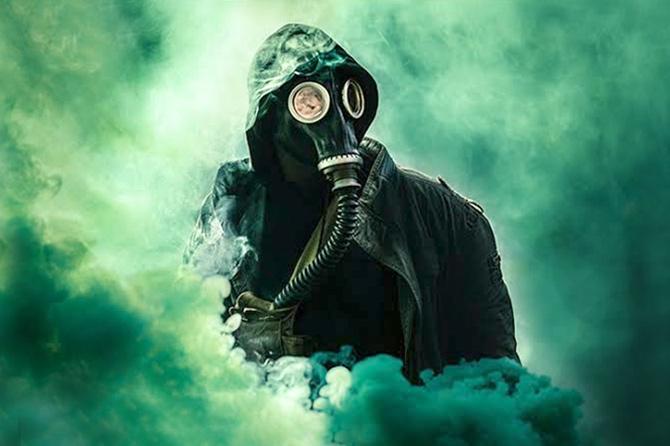 One of the finest dramas in the recent past, this five-part HBO mini-series is created by Craig Mazin and stars some of the greatest European actors of our times -- Jared Harris, Stellan Skarsgård and Emily Watson.
Chernobyl recreates the events surrounding the April 1986 nuclear disaster in the former Soviet Union, and efforts by the Communist government to cover up the gross mismanagement and international embarrassment.
Meanwhile, a few good men -- nuclear scientists and honest bureaucrats -- struggle to unearth the truth.
The writing is superb, the actors are brilliant, but Chernobyl also shines for its recreation of a crumbling Soviet system, with great attention given to the costumes and production design.
It is a very intelligent show, gripping, but also speaks a lot about current state of the COVID-19 pandemic.
Downton Abbey, Amazon Prime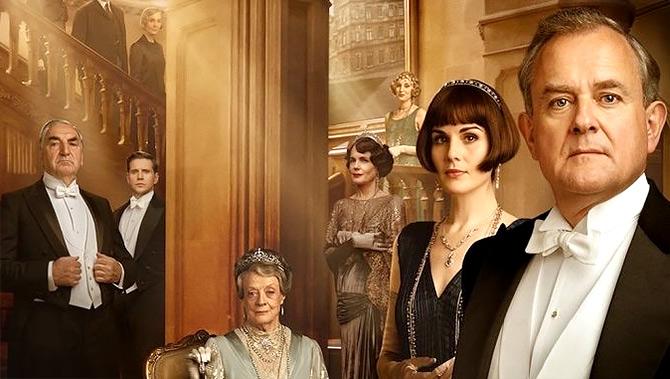 This British period drama, created and co-written by Julian Fellowes, and set before and after the First World War, lasted six seasons from 2010 to 2015.
With its elaborate characters -- the wealthy Crawley family living in a huge estate in Yorkshire and their loyal domestic helpers, Downton Abbey is a perfect upstairs-downstairs tale and gives a lot of space for its actors to shine.
One cares for all the characters and want their journeys to last forever.
The best among the actors is Maggie Smith.
The most delicious dialogues were written for her character -- the Dowager Countess of Grantham and she seems to enjoy every moment the camera and the lights shine on her.
Some people may refer to Downton Abbey as a soap opera. And that is somewhat true, but it is the most refined and brilliantly produced soap opera.
Fauda, Netflix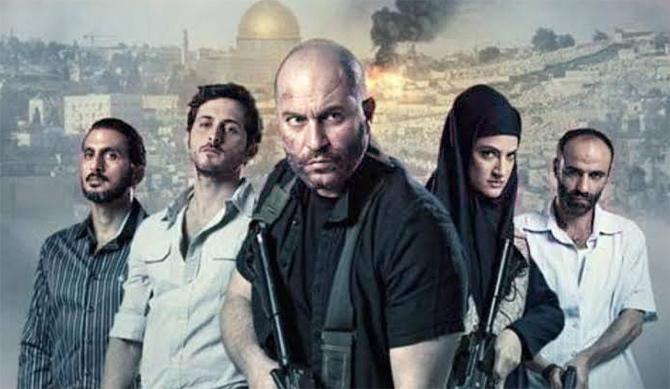 This hugely popular Israeli television series was created by Lior Raz and Avi Issacharoff and is informed by their experiences as members of the Israeli Defence Forces.
The word fauda in Arabic means chaos.
The show depicts the story of an elite force of Israeli secret agents who speak perfect Arabic and are able to smoothly infiltrate Palestinian society.
What sets Fauda apart from other similar shows is that it was equally popular with Israelis and Palestinians.
With three seasons (season three recently dropped on Netflix), Fauda is better than most thrillers out there.
It is a most enjoyable television experience.
Fleabag, Amazon Prime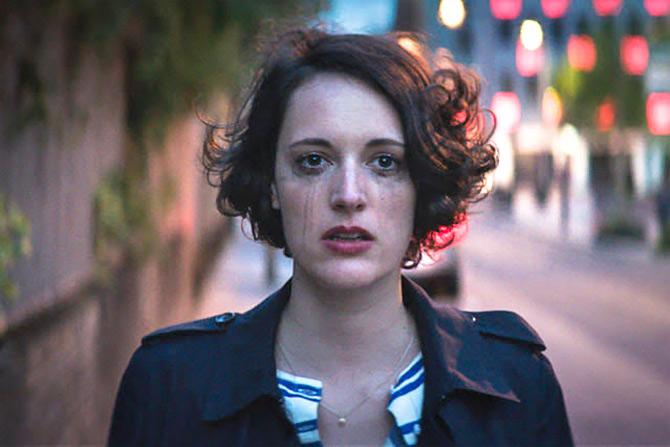 In the last couple of years if there is one person who deserves the title of the Queen of television shows, that individual is Phoebe Waller-Bridge. She has two diverse shows in her bag -- Fleabag (alas, she stopped at two seasons) and the thriller Killing Eve (season three is being broadcast in the UK).
Meanwhile she is credited as one of the scriptwriters on the new James Bond film No Time To Die.
Taking on the narrative of a single woman, living with the guilt of her friend's death and obsessed with an attractive priest, Fleabag is a show that both women and men can connect with.
It is hilarious at times, but then truly heart breaking as well.
And it is blessed with some wonderful performances -- the fantastic Waller-Bridge, Oscar winner Olivia Coleman (playing Waller-Bridge's crazy stepmother) and the very charming Andrew Scott as the priest.
Mad Men, Netflix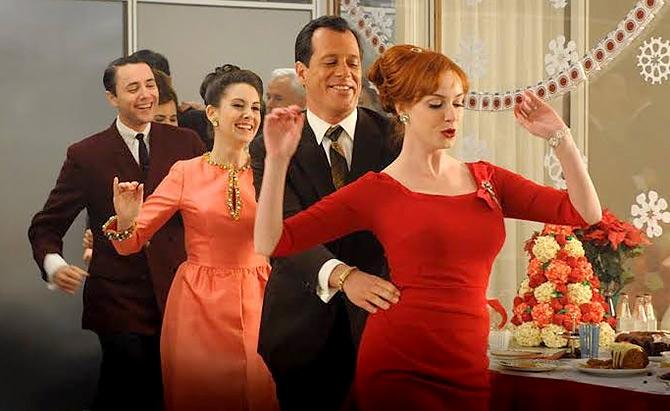 Mad Men was first broadcast over the AMC cable channel in the US before binge watching became the norm.
I watched the seven seasons of Mad Men over nine years (2007 to 2015) and because of that, the characters in this show (as well as in the two HBO shows Six Feet Under and The Sopranos) have stayed with me.
They were the neighbours, friends and family members who grew up with me.
Sometimes they drove me crazy, but I always liked them.
Set in the fictional world of advertising agencies located on Madison Avenue in Manhattan (the term Mad Men referred to their work location, Madison Avenue), Matthew Weiner's brilliantly imagined show tracks America -- its morals, values, attitudes, fashion, style and even politics -- through the 1960s.
On the surface, the show is about Don Draper (the character made a star out of a lesser known actor Jon Hamm), his colleagues, wives, mistresses and children.
But over the decade, as these complex characters evolve and glass ceilings and racial barriers are somewhat broken, every little detail about them starts to matter to you.
Even today -- five years after the show ended -- the characters of Mad Men makes sense to me.
Fortunately, now the show can be binge watched, so if you have not seen it this is the perfect time to start.
Six Feet Under, Disney+ Hotstar)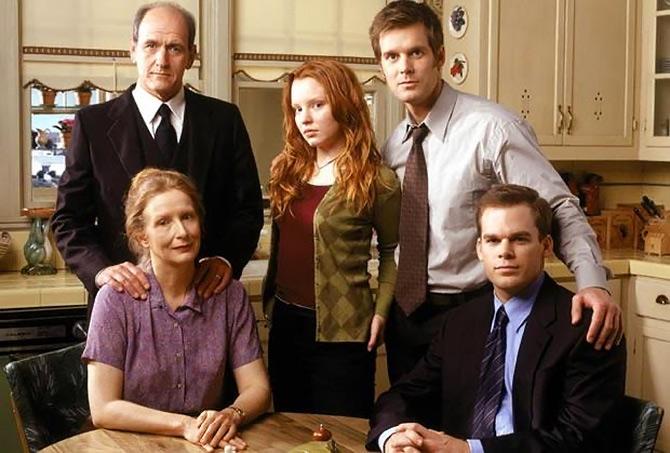 In 2001, HBO starting the weekly broadcast of Six Feet Under, the story of a dysfunctional American family and its business -- a funeral home.
In fact, the show's Fisher family live above a funeral home, a large vintage house located in Los Angeles.
Created by Alan Ball (Oscar winner for the script of American Beauty), Six Feet Under lasted five seasons from 2001 to 2005.
This is not a spoiler, but the show's last episode had one of the smartest endings.
Death plays a major role in each episode.
In fact, every episode begins with the death of a random person -- some hilarious accidents and others tragic.
And while the show maintained a tone of black humor, under Ball's guidance it became rather dark.
Only a brave cable network like HBO could sustain Six Feet Under's dark moods.
Plus, Six Feet Under is quirky,at times sad, but its main characters (played by terrific actors (Frances Conroy, Peter Krause, Michael C Hall, Richard Jenkins and others) and their narratives gives the show a cutting edge quality, rarely seen in the current crop of shows.
The Night Of, Disney+ Hotstar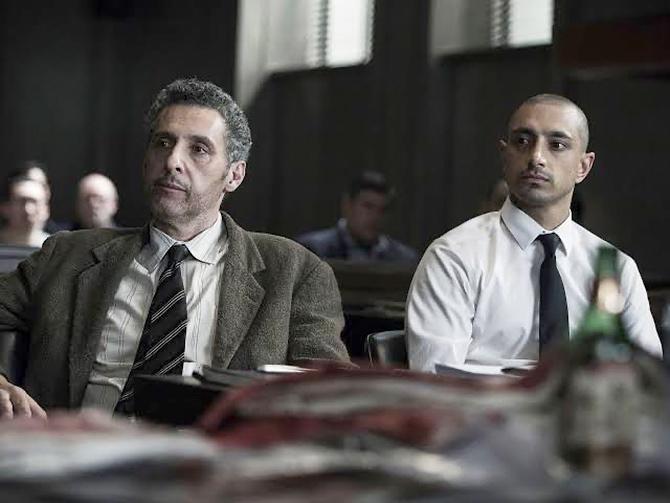 A remake of the British show Criminal Justice, this eight-part mini series was first broadcast on HBO in 2016.
The show had a checkered history. Originally, James Gandolfini was to star in it. But after his untimely death, the show's creators -- novelist Richard Price, scriptwriter Steven Zaillian (Oscar winner for the screenplay of Schindler's List) and HBO -- announced that Robert De Niro would play the lead role of the out-of-luck lawyer John Stone.
Eventually, they settled for John Turturro to play Stone.
In a departure from the British series, the show's creators gave a South Asian angle to The Night Of.
John Stone is hired to defend a young Pakistani American student Nasir Khan (an excellent Riz Ahmed) accused of killing a woman after a night of drugs, alcohol and sex.
Other interesting casting choices include the two actors who play Nasir's parents -- Payman Maadi from Iran (the husband in the Oscar-winning film A Separation) and the busy Indian-American actor Poorna Jagannathan.
The Night Of is one of the first mainstream shows on HBO that explores the lives of low income South Asians living in the Jackson Heights neighborhood of Queens, New York.
The Night Of is such a tightly written, gripping show that it will speak to audiences no matter where they live.
The Sopranos, Disney+ Hotstar)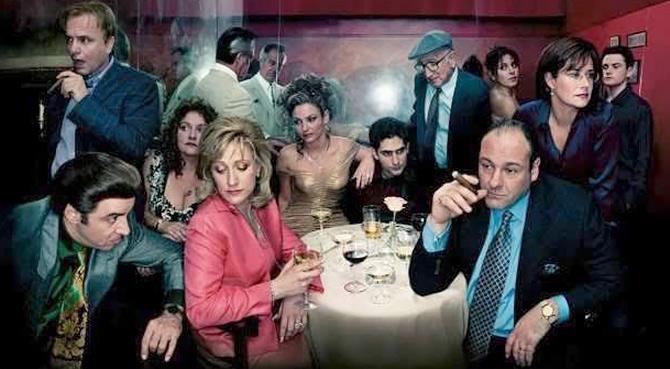 Definitely, my all time favourite show.
The Sopranos defined HBO and its programming for years after it was.
The story of a ruthless mobster Tony Soprano (played by the smooth James Gandolfini) who lives and operates out of New Jersey, The Sopranos gave a modern day twist to the mafia story.
Tony Soprano is also a family man who cares for his wife (even though he often cheats on her) and his two kids, taking his daughter on college tours, while he makes a detour to kill another mobster.
And -- this has to be a first -- Tony is also in therapy, dealing with stresses in his life, from his parents, to his immediate family, the women he dates, and his colleagues.
Over a period of six seasons, broadcast from 1999 to 2007, the show's creator David Chase gave us such well-rounded characters.
They committed horrible acts, hurt others, but they were also very human.
And that is the reason for the success of The Sopranos.
It is not your run-of-the-mill gangster story.
These are believable people.
They often do bad things, yet we like them a lot.