At a time when human contact is at its lowest, two people meeting for the first time oblivious to their romantic future together is alluring than ever.
On that note, Sukanya Verma gives her list of Bollywood's 10 memorable meet cutes.
Jab We Met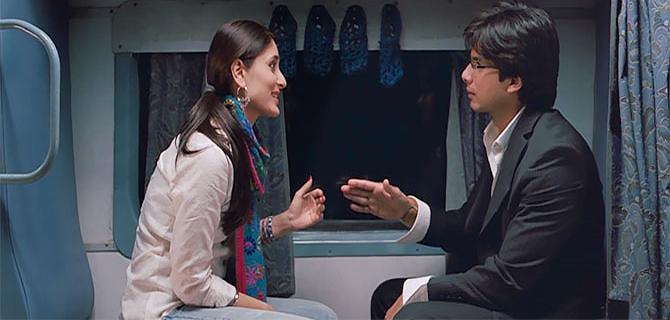 All of Jab We Met hinges on Kareena Kapoor's chatterbox and Shahid Kapoor's shy silent types first encounter.
What starts out in a train compartment progresses into bumpy cab chase followed by midnight adventures at a shady motel moving ahead across several other means of transport ensuing in much Mauja Hi Mauja.
Sholay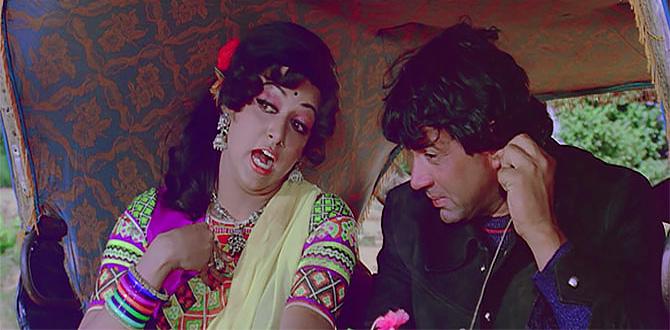 Speaking of motor mouths can Ramgarh's Basanti be far behind?
If her pretty face makes the talkative tangewali's relentless bakbak tolerable to Veeru, best friend Jai's sarcastic interjections including the classic 'Tumhara naam kya hai Basanti' is what makes this an unforgettable meet cute in my eyes.
Main Hoon Naa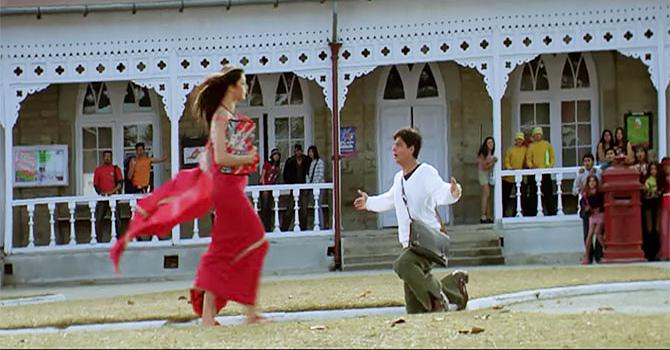 The sight of Sushmita Sen sashaying in a flowy red sari has Shah Rukh Khan's undercover army man posing as a college student in Main Hoon Naa bursting into a romantic R D Burman ditty Chand Mera Dil Chandni Ho Tum while going on the knees -- to his amazement and her shock.
The King of Romance has several meet cutes to his credit, but this just takes our breath away.
Dil Hai Ki Manta Nahin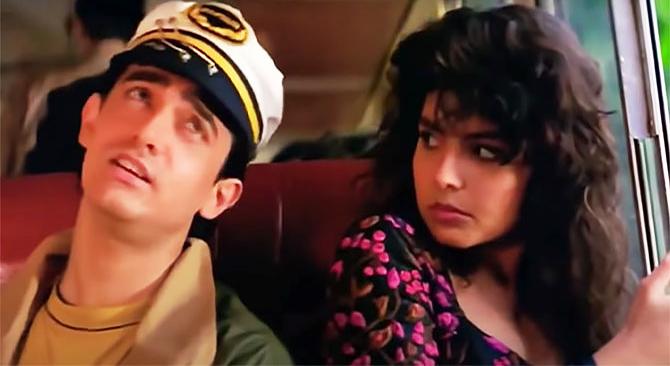 It's no love at first sight for quirky scribe Aamir Khan and spoilt brat Pooja Bhatt in this remake of Hollywood's It Happened One Night.
But their adorable run-in over a bus seat is both relatable and rib-tickling.
Kapoor & Sons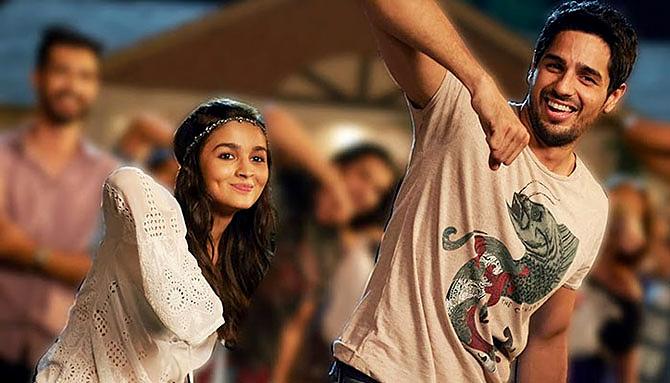 Sidharth Malhotra chilling out as a complete stranger at Alia Bhatt's house party as they bond over mishearing Bhai as Bai, a common friend throwing up and a joint in the latter's bathroom is just the sort of whimsy that makes Kapoor & Sons so special.
Jab Pyaar Kisise Hota Hai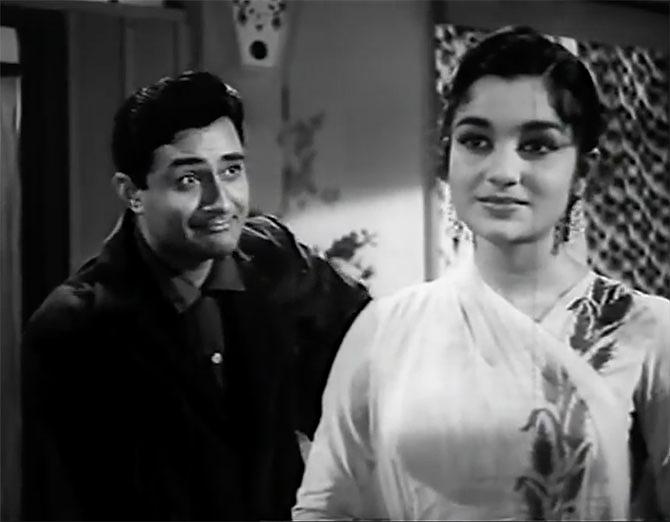 The frothy romance of Nasir Hussain's musical is effortless viewing as is the first meeting between a super charming Dev Anand and cute as a button Asha Parekh.
If dashing Devsaab deliberately plays hoity toity, Asha's surprise on discovering a certain 'Mr Po Po Popatlal' is not quite what she expected leads to the inevitable Uff Yumma.
Chaalbaaz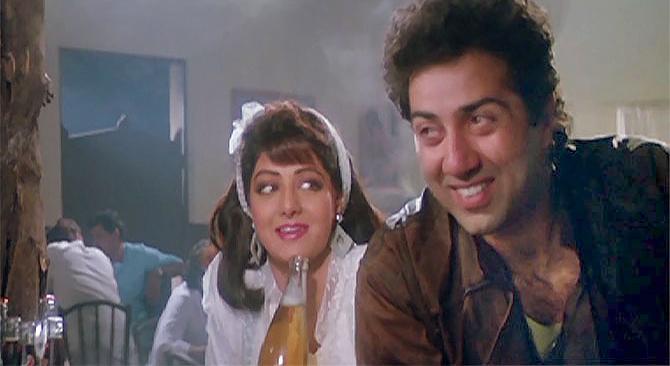 Sridevi and Sunny Deol warming up over cold beer and cool feminism before breaking into the lively rain dance, Najane Kahan Se Aayi Hai is meet cute swag.
Chalti Ka Naam Gadi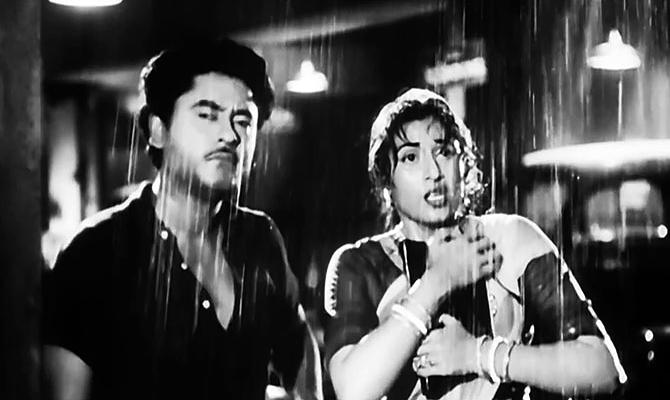 There's much rain and a hint of romance between Madhubhala's Bheegi Bhaagi Ladki and Kishore Kumar's impish motor mechanic after the latter's car breaks down amidst a classic Bombay downpour.
Moral of the story: Garage or garden, sparks can fly anywhere.
Mr and Mrs 55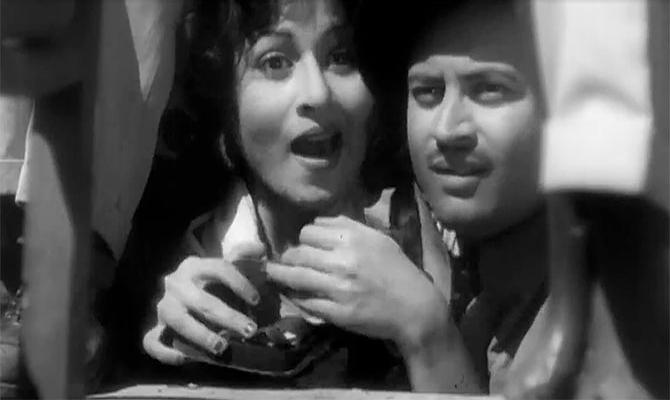 Another charming meet cute involves Madhubala sneaking out her home to catch a tennis match when she unexpectedly locks eyes with a smitten Guru Dutt.
Boom. Instant chemistry.
Chashme Buddoor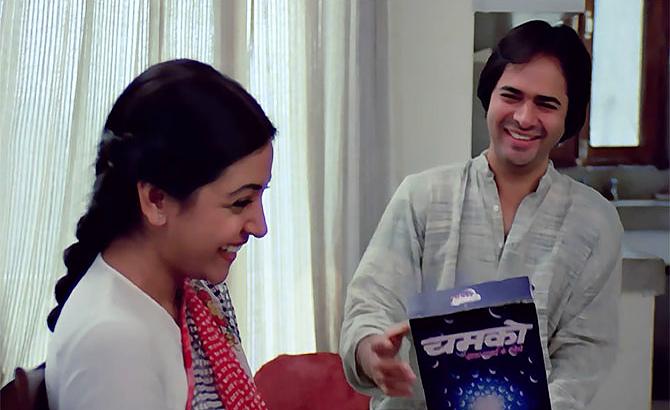 The ultimate meet cute of Hindi cinema.
Deepti Naval and Farooque Shaikh discovering potential soulmates in one another while sampling 'khushboodar, jhaagwala Chamko' makes us wish every sales person knocking the door had stepped out of Sai Paranjpye's imagination.