Kaashi In Search Of Ganga is a treat for insomniacs, declares S Ramesh.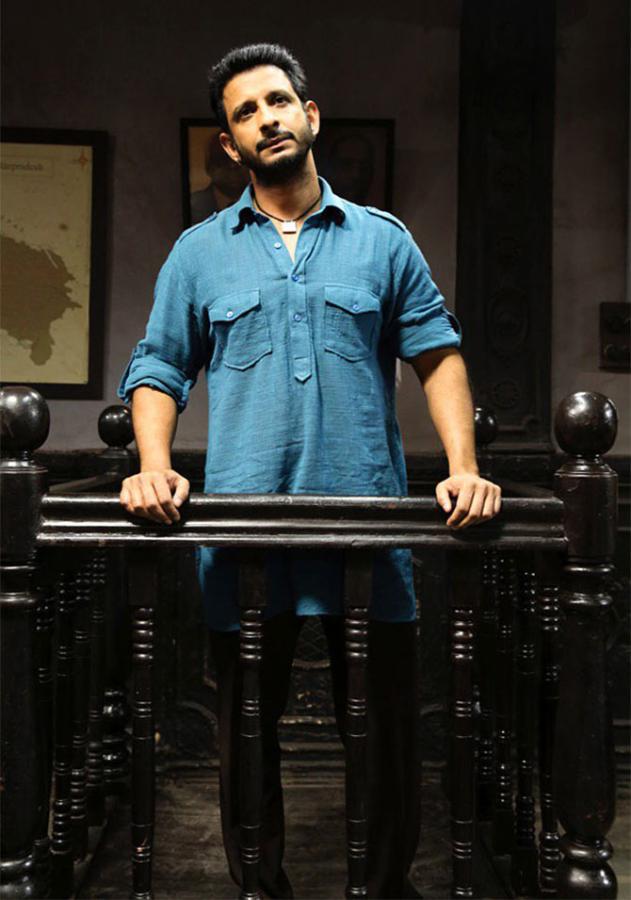 Sharman Joshi started his Hindi film journey doing small roles. He gradually moved to comedies and feel-good films.
His Amol Palekar style of simple comedy always won the hearts of the audience.
Sharman likes to be a part of different genres. Sadly, none of his recent films have made a mark.
He returns with Kaashi, which ventures into the dramatic thriller genre.
Kaashi In Search Of Ganga is set in Varanasi where Kaashi (Sharman) makes a living by cremating people on the banks of the Ganga.
A news reporter Devina (Aishwarya Devan) falls in love with him.
Kaashi's sister Ganga goes missing, after which Kaashi and Devina try their best to find her. This leads to some shocking and unexpected answers.
The one-liner story idea is interesting and on paper sounds unique.
Sadly, the treatment is outdated and lethargic.
The first half seems like a never-ending saga with various sidetracks and back-to-back songs.
Everyone's performance, except Sharman's, is terrible.
The second half undergoes a total transformation, as the movie shifts to a courtroom drama.
The melodramatic court room scenes keep dragging until the climax.
The writers try to shock you with a forced climax full of unwanted and impractical twists.
The movie tests your patience level, thanks to its bland and boring execution.
The dialogues are theatrical.
The Varanasi locations are beautifully captured, but the cinematography indoors is not up to the mark.
There are many songs, but only one may have got it right. The background music is loud and jarring.
Sharman looks good, but he's a misfit for his character. He fails to deliver in the action scenes and should stay away from such films.
Aishwarya Devan struggles to say her dialogues.
Manoj Joshi, Manoj Pahwa, Govind Namdeo and Akhilendra Mishra are fine in their small parts.
Kaashi won't do wonders for Sharman's career, but it will be a treat for insomniacs due to its old school treatment, pace and melodramatic performances.
Rediff Rating: