The ambience is a tad too ideal and peaceful to be real, but there's something comforting about their harmony, almost therapeutic now, in a post-Covid society, feels Sukanya Verma.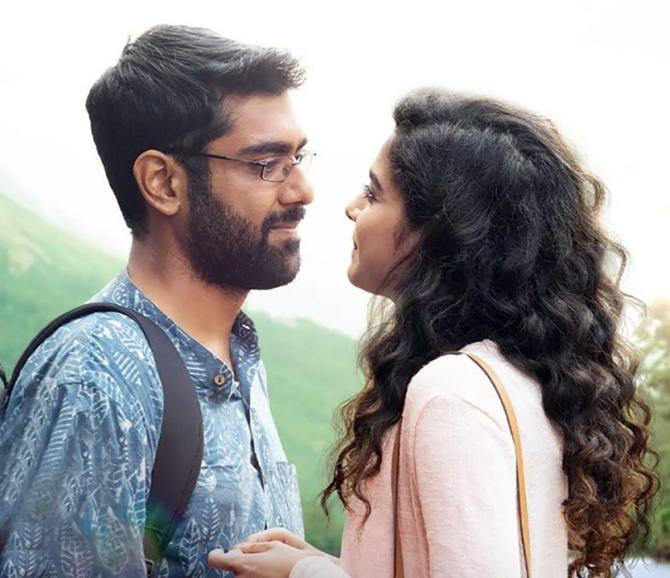 Think of all the romantic realisations you've heard in the movies, 'You make me want to be a better man,' 'You complete me,' 'When you realize you want to spend the rest of your life with somebody, you want the rest of your life to start as soon as possible' Kavya (a spectacularly layered Mithila Palkar) and Dhruv's (Dhruv Sehgal bringing in the feels) relationship is already past the stage where they need to make grand declarations or set goals.
This 20-something couple has kind of formed a fit, created a space and go with the flow as life happens. It's an endless process of learning, unlearning, evolving, embracing and figuring yourself out as a unit and individual.
Except our default setting in these matters is dramatic or sentimental, which is why the casual approach adopted by Little Things made it such a breeze to watch through the course of its three seasons.
A Dice Media creation, Little Things first dropped on You Tube in 2016 and connected across its intended demographic and beyond (my septuagenarian mother is a big fan) before Netflix took over and gave it a better and bigger platform.
As the title suggests, the whole premise is designed around an urban pair's every day woven around their experiences in career, parents, friends, hometowns, dreams, ambitions, social media and a strong love for food.
If the first season introduced us to their charming live-in equation and disarming personality, which could quickly change from adorable to edgy, the second and third dove into biting reality with increased focus on their family situation, career paths and difficulties of long distance.
In its fourth season, which feels like a logical if conventional conclusion to their journey, Kavya and Dhruv reunite over a serene Kerala holiday, engaging in one of their trademark heart-to-hearts about their status quo while acknowledging the pressures of work and pleasures of 'me time.'
Kavya's 30th birthday brings in its share of wisdom and pain as an unexpected medical issue threatens to slow her down. Dhruv has chucked a comfortable job and lifestyle in Finland to lead in unfamiliar territory back home.
One senses a mild distance in their initial interactions if not awkwardness as they renew their chemistry, discover unseen facets as well as acknowledge the changes. But things soon get back to as they were, where they were once they move back to their new rented space in Mumbai. Both sets of parents drop in for a long-due trip and some significant life changes appear to be on the cards.
There's bonhomie, balcony discussion, Bollywood music and a pleasing air as everyone is at their agreeable best. The ambience is a tad too ideal and peaceful to be real, but there's something comforting about their harmony, almost therapeutic now, in a post-Covid society.
Nothing much of consequence happens through its eight watchable but unremarkable episodes. There's plenty of rambling and repetition, the season often feels designed for a finish with nothing more exciting to explore or say.
And yet the quiet maturity and melancholy embodied by Kavya and Dhruv's restless but well-meaning determination pave the way for their greatest strength -- they like to solve things.
Isn't that the best happily ever after a couple can ever ask for?
Little Things Season 4 streams on Netflix
Rediff Rating: