Alia Bhatt has given a whistle-worthy performance in Gangubai Kathiawadi, observes Namrata Thakker.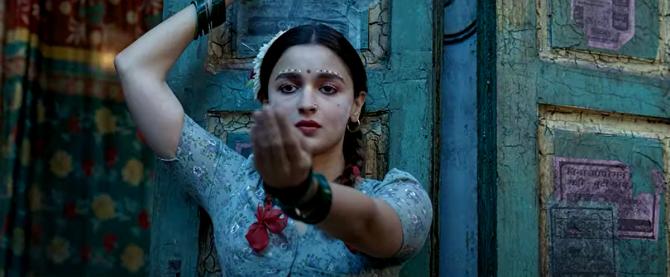 The much awaited trailer of Sanjay Leela Bhansali's Gangubai Kathiawadi is finally out and the drama sure looks promising because of Alia Bhatt.
She plays Ganga, a girl living in Mumbai's red light area, but ends up becoming Gangubai, the matriarch of Kamathipura.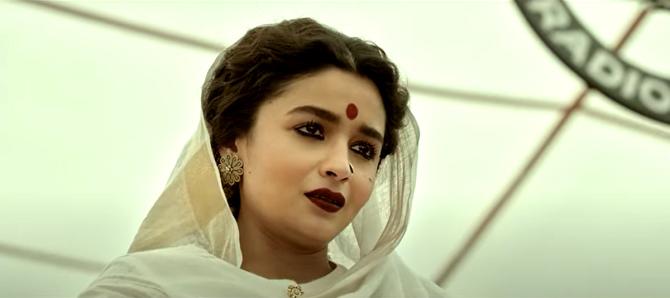 The three minute-long trailer starts off with a bang and introduces us to Gangubai who is bold, fierce and don't mince her words.
As Gangubai, Alia instantly commands your attention especially in the scene where she gives a powerful speech about women working in brothels.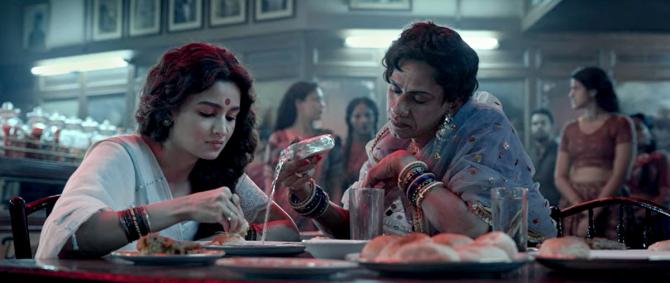 Next, we see Vijay Raaz making an appearance as Raziabai, a transgender who believes Kamathipura belongs to him.
Though Vijay doesn't get too much screen time, he sure makes an impact with his appearance.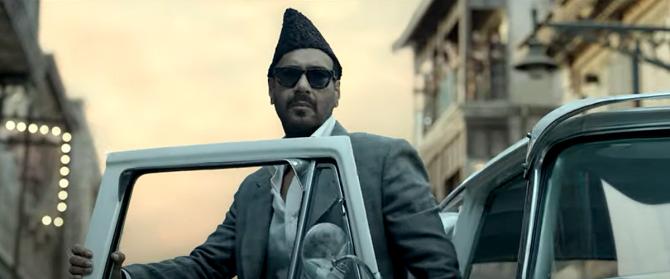 Ajay Devgn makes his presence felt in the trailer along with Jim Sarbh.
Ajay apparently plays Pathan strongman Karim Lala whereas Jim is a journalist in the movie.
The movie also stars Seema Pahwa, Huma Qureshi and Shantanu Maheshwari, but we hardly get to see them in the trailer.

Alia is impressive throughout the trailer.
Her dialect, her pronunciation, her body language and dialogue delivery are all bang on.
There's no doubt that she has given her all to this role and kudos to Bhansali for bringing out the best from his leading lady.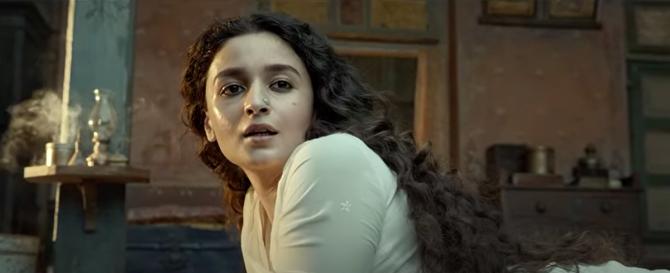 Having said that, Alia somehow lacks the physical appearance of her character. More so because of her baby face.
When you are playing a powerful character, you do expect a certain maturity on the face. That wisdom. But with Alia, you don't get it and it's not her fault.
Apart from that, Alia seems to have nailed her part well.
Surprisingly, Bhansali hasn't gone overboard with the costumes and sets which actually works in favour of the movie and its theme.

The speech that we hear in bits and pieces throughout the trailer gave me goosebumps.
All in all, it looks like Alia Bhatt has given a whistle-worthy performance in Gangubai Kathiawadi, which releases in theatres on February 25.