'Suffering has always been an incentive for my creativity.'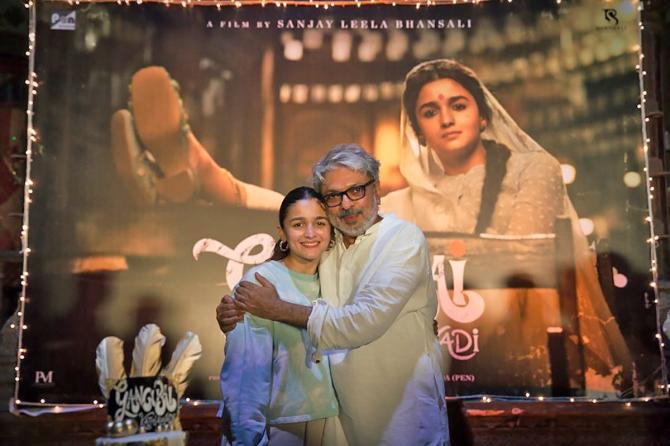 Sanjay Leela Bhansali is in a peaceful state of mind.
The shooting of his latest opus -- a true-life gangster drama of epic proportion titled Gangubai Kathiawadi -- has finally ended.
Looking back at the two-year journey, Bhansali tells Subhash K Jha, "We began shooting on December 27, 2019. We had to stop shooting in March 2020 due to COVID. We were supposed to release the film in October 2019. We finally wrapped up shooting on June 26."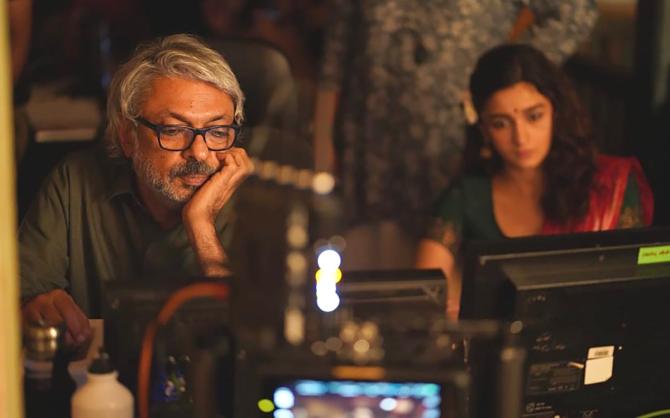 Has this been the most difficult film to shoot?
"I don't know if it was the most difficult because each of my films brings its own share of agony," the film-maker confesses.
In fact, his earlier film Padmaavat saw a lot of controversy during the making.
Recalling the violent protests, Bhansali says, "It was crazy! Through all of it, I was more worried about my mother and happy that she was with me. I don't know how I'd have survived without her at my side. She kept saying, 'Mere bete ke saath aisa kyon ho raha hai? Woh itni achchi filmein banata hai.' My mother was my pillar of strength."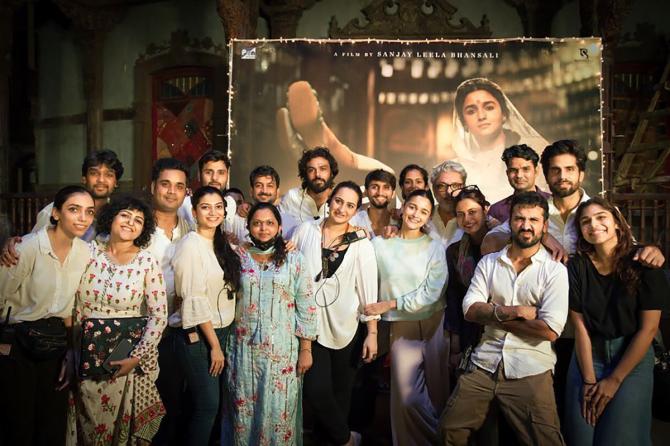 The director feels the obstacles that come in the way of his creativity help him to grow as a film-maker.
"Sometimes I feel the hurdles and obstacles are God's ways of making me stronger as a person and film-maker. Every time my underproduction film was attacked, I used my pain and suffering as an impetus to work better," he says.
"During the havoc that COVID played with the shooting schedules of Gangubai Kathiawadi, I channelised all my anxiety into giving the best possible shape to my vision. I think suffering has always been an incentive for my creativity."