'I can't wait to see Sushant spin his magic one last time,' notes Namrata Thakker.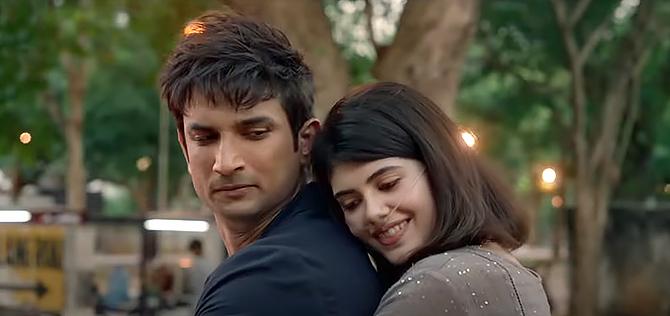 After a long wait, the much awaited trailer of Sushant Singh Rajput's final film, Dil Bechara, has been released.
Directed by Mukesh Chhabra, a well-known casting director in Bollywood, the movie is a screen adaptation of John Green's novel, The Fault In Our Stars.
The Hollywood version of the tragic love story released in 2014 and was a hit.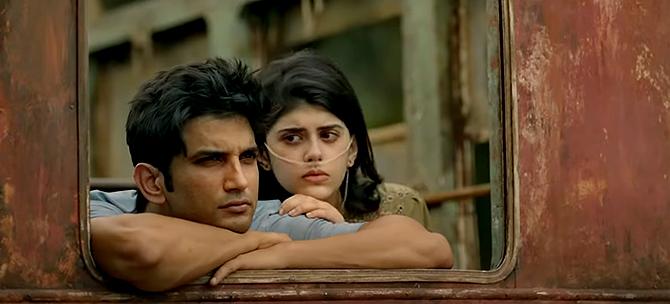 The Dil Bechara trailer looks promising and entertaining.
There is drama and humour in equal doses which is refreshing because the story, as we all know, is a tear-jerker.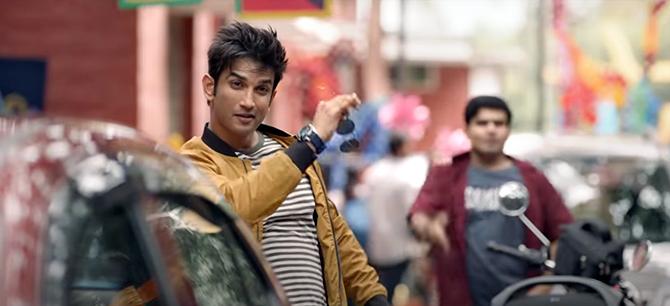 The almost three minute-long video introduces us to Kizie Basu (Sanjana Sanghi), who has cancer.
Then we meet Manny (Sushant Singh Rajput) who is fighting the deadly disease too.
While Kizie goes about living her life quietly, things change when she meets Manny.
He's funny, vibrant and has a zest for living his life fully.
When these two encounter each other, their lives turn into a roller-coaster ride filled with love, magic and hope.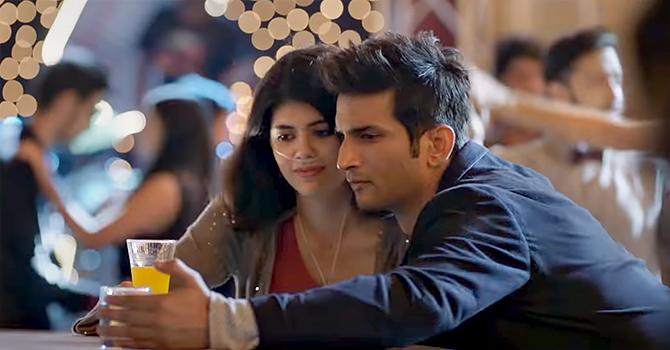 From the very first frame of the trailer, Sushant engages you and Sanjana lends him able support.
There is a certain infectious charm in Sushant and that tugs your heart knowing this is his last outing.
As Manny, he swoops in and instantly grabs your attention with his boy-next-door vibe and funny antics.
His character mouths certain dialogues which are powerful and hit you hard in the face, but seem ironic considering how things have unravelled in the past month in real life.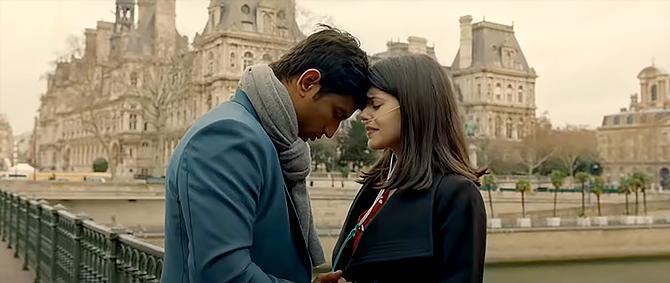 Sushant shines throughout the trailer and makes you reach for the tissues.
It's inevitable that emotions will run high when we watch Dil Bechara, which begins streaming on Disney + Hotstar on July 24.
Sanjana makes her presence felt in the trailer. It is commendable to see her play such a complex character in her very first film. She shares amazing chemistry with Sushant.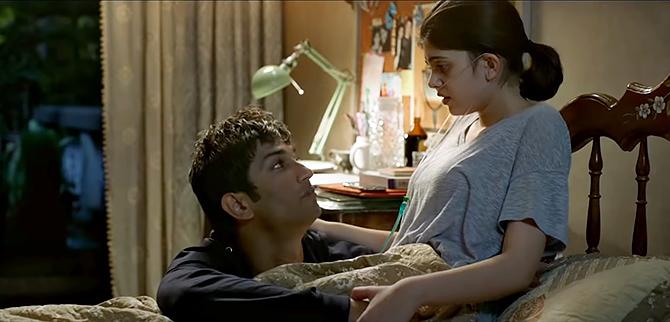 Having seen the Hollywood movie, I know what's in store, but I can't wait to see Sushant spin his magic one last time.
Dil Bechara is going to be an emotional watch for every movie buff.
It's probably the best way to bid him goodbye as an actor.