'Director Raj Kapoor brought me on board the film, but was concerned about my 'Western' image.'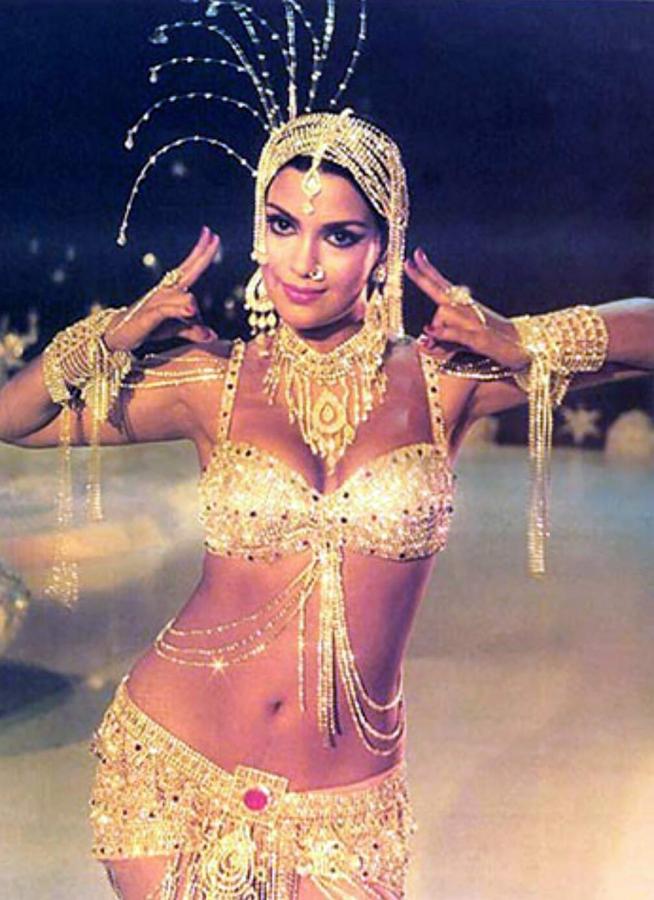 Right after making her debut on Instagram this month, Zeenat Aman has been putting up some interesting posts and pictures.
The latest is a scene from her film, Satyam Shivam Sundaram, where she shares some insights.
Referring to a photoshoot, she writes, 'We shot the series at R K Studios, and my costumes were designed by Oscar winner Bhanu Athaiya.
'Anyone acquainted with the history of Bollywood will know that there was much controversy and brouhaha about my character Rupa in Satyam Shivam Sundaram.
'I was always quite amused by the accusations of obscenity as I did not and do not find anything obscene about the human body.
'I am a director's actor and these looks were part of my job.
'Rupa's sensuality was not the crux of the plot, but a part of it.
'As it is, the set is not even remotely a sensual space.
'Every move is choreographed, rehearsed and performed in front of dozens of crew members.
'Director Raj Kapoor (Rajji) had brought me on board the film, but was concerned about my 'Western' image.
'He was unsure whether the audience would accept me in this avatar, and so conducted this look test.
'Later, on the basis of this test, we shot a small reel picturised on Lataji's famous song Jaago Mohan Pyare from the 1956 film Jagte Raho.
'Rajji held a screening of the reel at R K Studios to gauge the response of his distributors to me in this role.
'After that first screening, the rights for all territories were immediately sold.'
Earlier, Zeenat also shared a picture with her mum Vardhini Scharwachter and wrote a loving tribute to her, 'If I have lived an extraordinary life it's because I was brought up by an extraordinary woman.
'My mother Vardhini Scharwachter was what you'd call a 'pataka'. Elegant, intelligent, feisty and my pillar of support.
'She was a practicing Hindu and she epitomised the ideas of tolerance, love and empowerment.
'Her faith did not stop her from marrying my father Amanullah Khan.
'Later, after they had separated, she fell in love with and married a wonderful German man, whom I called Uncle Heinz.
'She taught me to stand on my own two feet and to live life on my own terms.
'She was truly the wind beneath my wings.
'I lost most of my family photographs in the Mumbai floods of 2005, and so the few that I can find are all the more precious to me.'