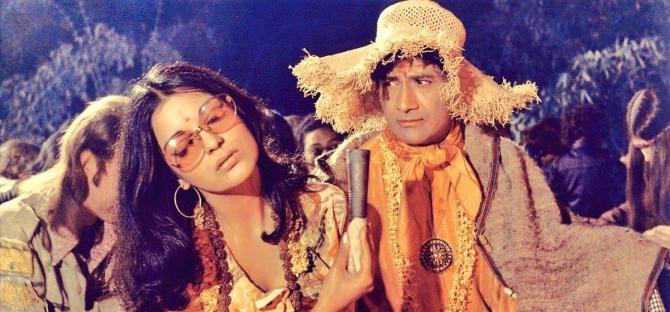 Dev Anand loved women.
There was nothing sleazy about his attachments.
He fell in love with his heroines, in the same way that a painter falls for his model or a poet for his muse.
Of all the heroines that Dev wooed and won on screen, the one that he loved the most was Suraiya.
He lost her to her over-protective grandmother, who wouldn't let a Hindu marry her precious granddaughter.
Religion was never a problem between the debonair Devsaab and Zeenat Aman. Her ambitions were.
After a flop debut in O P Ralhan's Hulchul, she was re-launched in style by Dev Anand in Hare Rama Hare Krishna.
They played siblings in the film and made such a strong impact that all of their subsequent films together as a conventional romantic pair -- Heera Panna, Ishq Ishq Ishq, Darling Darling, Kalaabaz, Prem Shastra, Warrant -- were flops.
Yet, out of his love and a sense of loyalty, Devsaab continued to work with Zeenat as his co-star until one fine day he woke up to the announcement that his 'Zeeenie' had signed a film with Raj Kapoor.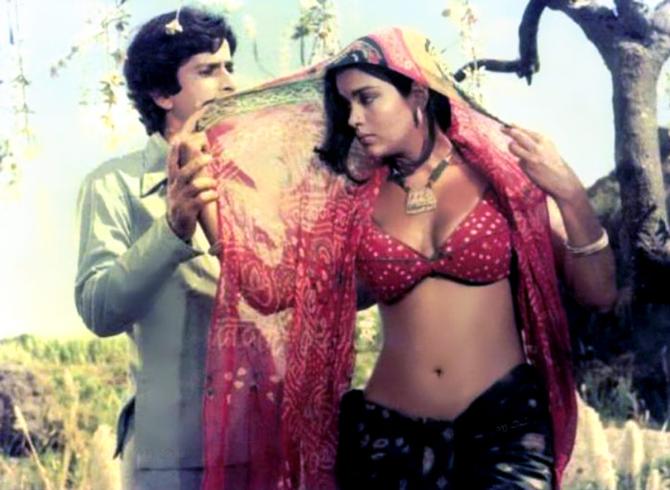 That she had decided to work with his old rival did not hurt Devsaab as much as the fact that she didn't tell him about the big career move. She also ended her relationship with Devsaab to do RK's Satyam Shivam Sunderam.
Recalling her association with Dev Anand, Zeenat Aman once told Subhash K Jha, "What does one say about a man who meant so much to one's career? Devsaab was indefatigable. To the end, he continued to believe in what he did. Do you know I was on the way out of the country with my mother to join my stepfather in Germany when I got that call from Devsaab's office to do Hare Rama Hare Hare Krishna? It wasn't as though the role fell into my lap.
"Hare Rama Hare Krishna came to me almost by default. Not too many established actresses wanted to play Dev saab's sister especially when Mumtaz had been signed to play the romantic lead. Tanuja had almost been finalised, then she opted out. That's where I came in. Through O P Ralhansaab, I got in touch with Amarjeet, an associate of Dev Saab at Navketan."