Zeenat Aman makes a come back in a web series called Love, Life & Screw Ups!!!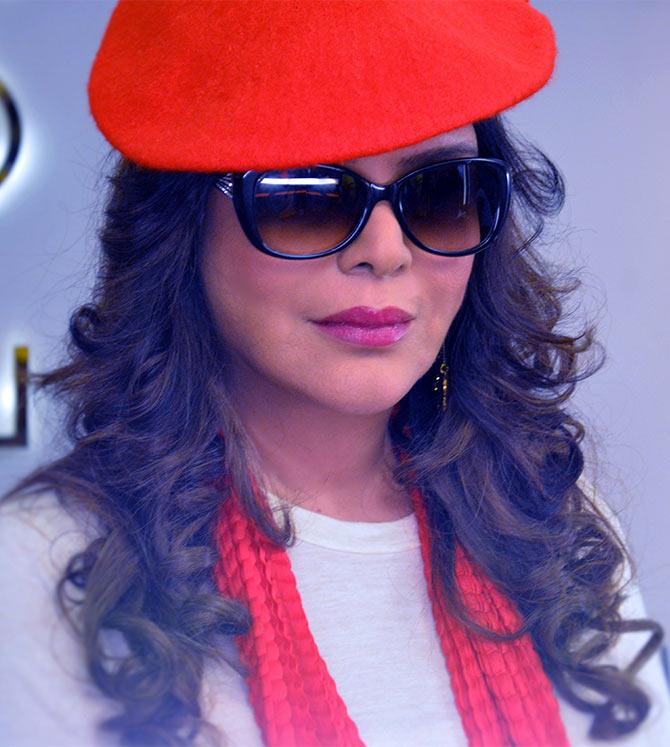 Yesteryear actress Zeenat Aman is facing the arc light again, but this time for the web series.
She is debuting on the web in a feel good romantic comedy show called Love, Life & Screw Ups!!! She is playing a super glam spinster, Joanna, who is full of life, fun and positivity. She is a non-apologetic vain and part of a chilled out group.
Zeenat Aman has worked really hard to look her best in the series. For three months she has been on a strict diet and rigorously working out to get in right shape for her character. She has also taken an active interest in styling her look which is inspired from the 70's. She will be seen in long skirts, scarves and large goggles.
The look of the show is grand and glossy. It also stars some of the popular names from cinema, theatre, television and modelling world like Mita Vashisht, Dolly Thakore, Kapil Kaustubh Sharma, Yuvraa jParashar, Diandra Soares, Sushant Divgikar, Akshay Sethi, Umesh Pherwani along with newcomers like Sezal Sharma, Vibhoutee Sharma, Shipra Kasana, Shadab Khan, Mahi Sharma, Ashish Sachdeva, Meghaa, Ashish Khatri, Ruchita Tahilani.
Actor and writer of Dunno Y Na Jaane Kyun, Kapil Kaustubh Sharma, has written the script and he will be debuting as a director.
Kapil says "Zeenat is one star, who is a timeless diva and her fans are spread all over the world! There are so many fan groups of her abroad, who are regularly active on the net. Her acting on web is great news for her Indian and international fans who were wanting to see her again. It will be a treat to see her not only in a glam look but also in a crazy comical role, which we have seen in movies like Manaronjan, Heera Panna and Yaadon Ki Baraat."
Though Kapil had to wait for two months before he got to meet the veteran actress, he admits that she was unsure about going digital but was hooked when she heard the concept.
The shooting of the series is nearing completion. The show will be aired with English subtitles keeping the global audience in mind.