Noted Indian musicians came together to pay tribute to Ustad Alla Rakha on his 15th death anniversary, by staging a grand performance at Shanmukhananda Hall, in Sion, central Mumbai.
A look at the stars of the evening: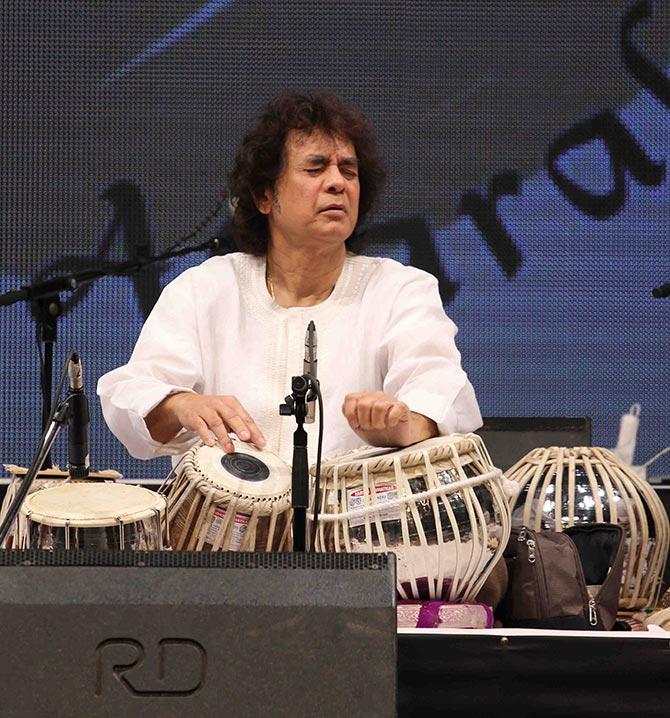 Ustad Alla Rakha's son Zakir Hussain performs at the show, paying a special tribute to 'Abbaji.'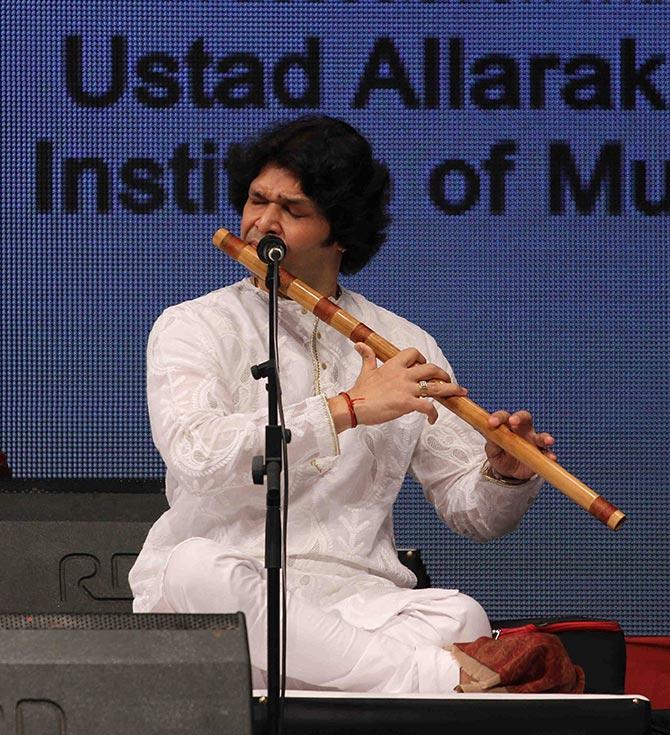 Pandit Hariprasad's nephew and prodigy Rakesh Chaurasia shows off his talent.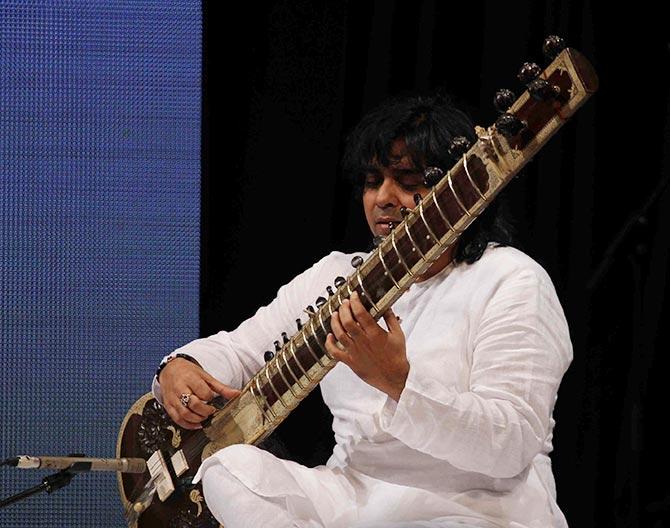 Indian classical and fusion musician Niladri Kumar plays the sitar.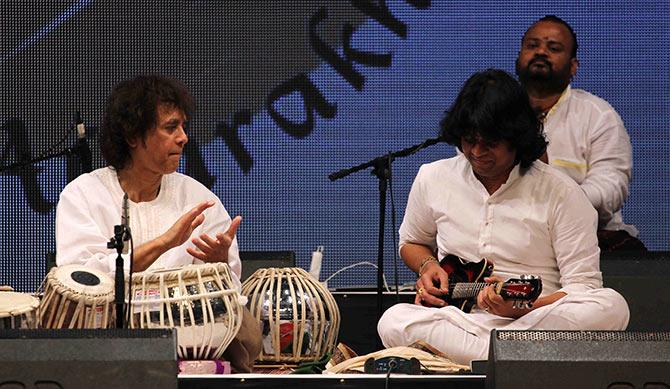 The musicians also paid rich tribute to mandolin player U Srinivas, who passed away tragically at the age of 45. His brother U Rajesh performs, while Zakir Hussain cheers.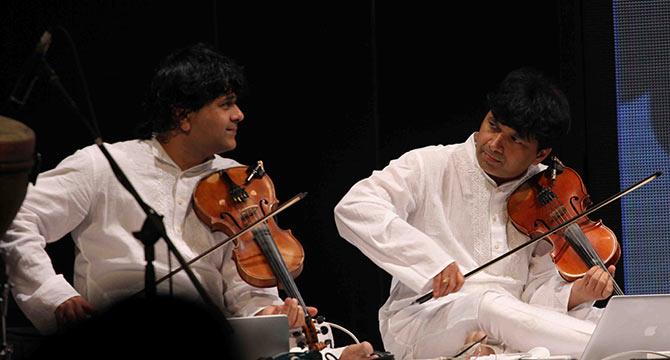 Carnatic music players and brothers Ganesh and Kumaresh perform.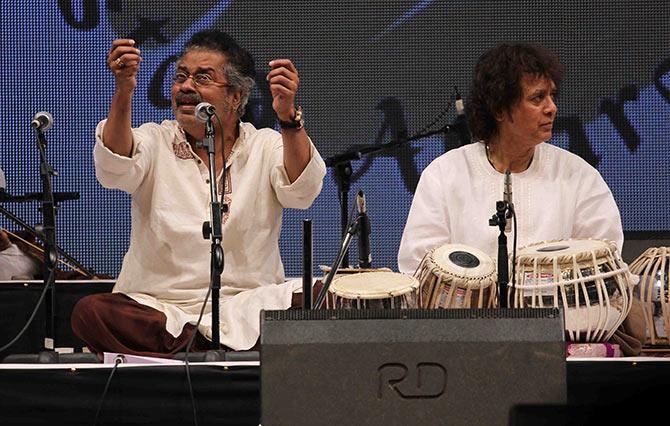 Hariharan takes on the mike.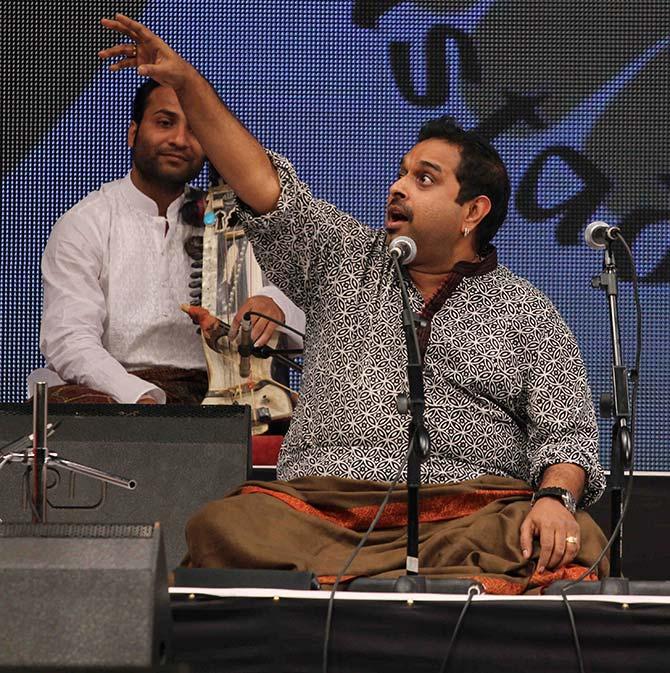 Shankar Mahadevan has performed with Zakir Hussain on many occasions, as they are a part of quintet called Remember Shakti. The other members are English guitarist John McLaughin, kanjira, ghatam and mridangam player V Selvaganesh and the late U Srinivas.
Photographs: Pradeep Bandekar