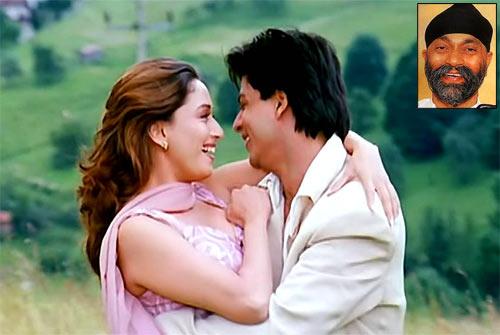 Yash Chopra always paid special attention to the music of his films, which is why they've almost always been successful.

The music of his big hit Dil Toh Pagal Hai was also a huge hit, and earned its music composer Uttam Singh a Filmfare Award.

Singh talks to A Ganesh Nadar about his association with Chopra.

Uttam Singh played the violin for many music directors before Manoj Kumar gave him a break to compose the music for his film Painter Babu in 1980.

In 1997, he was called by Yash Chopra to compose music for a movie for which the title had not been selected yet.

Singh recollects: "What was great about him is that he always knew what he wanted. It wasn't whether the tune was good or bad, it had to be what he wanted it to be.
"If he liked it, it was fine and if he did not, he would say, 'Papaji (he used to call me papaji), kuch aur banao, yeh kuch teek nahi lagta' (make something else, this does not sound right).
"It did not matter how many tunes I composed or how long I took, he waited and would never okay a tune till he liked it.
"The motto those days was that if you did not like a tune when you first heard it, you will not like it if you hear it six months later.
"He loved poetry and believed in words and their power to convey the message. He knew and spoke excellent Urdu."
What Singh remembers most about Yash Chopra, he says, was his "self confidence and belief in his work. Those days (lyricist) Anand Bakshi was very big. Directors and producers changed their film's story line if he suggested it. But not Yash Chopra.
"For Dil Tho Pagal Hai, we were sitting together for the first time -- Anand Bakshi, Yash Chopra and myself. Yashji said, 'If the music is not good this movie will not run for even two hours. We have worked hard and created a great movie but now the lyrics and music have to carry it forward. I am proud of what we have done and I want you two to carry it to the next level.'
"He made Anandji and me responsible for the success of the film. We worked hard and to his satisfaction. The result is there for all of you to see. It was a resounding success.
"After that, I did not get a chance to work with him but I will always treasure the memory of working with him. "He was so full of life and fun. He had an instinct for good cinema and music. He was the best."