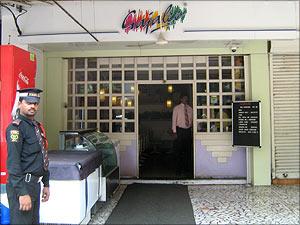 That films was Yash Chopra's biggest passion is no secret. But not many know that he also loved food!

And the staff of Gajalee -- a restaurant in Vile Parle (in suburban Mumbai) that specialises in seafood -- know that only too well. After all, Yashji was one of their loyal patrons.

"He has been coming here for 20 years," says a staffer at the restaurant. "He knows every server by name."

He would always order the bombil fish first, and then choose either crab or pomfret. "He did not like his fish deep fried so we would cook it in the tandoor for him," says a chef.

He would visit the restaurant 'every week' with either family -- wife Pamela and sons Aditya and Uday Chopra -- or friends. Once he even brought Shah Rukh Khan and Kajol to the restaurant.
Pictures were not clicked but the staff did take autographs of their famous customers.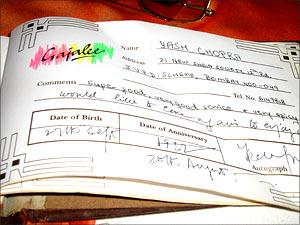 Gajalee tends to have a long queues in the late evenings, and there are chances that one will have to wait for 45 minutes for a table. Yash Chopra never used his fame to get a table -- he always called ahead and booked a table before he entered.
"We would have never made him wait but he was always considerate in letting us know in advance," says a staffer. "He tipped like every other customer but we loved to serve him as we would overhear bits of information about the rich and famous in Bollywood."

The staff claims he was always polite, soft-spoken and never in a hurry.
"He used to be here for an hour and a half, and ordered right from Sol Kadhi to dessert," a staffer said.
"He last visited the restaurant two months ago. We did not know he was unwell. We thought he was busy shooting Jab Tak Hai Jaan," says a staffer.