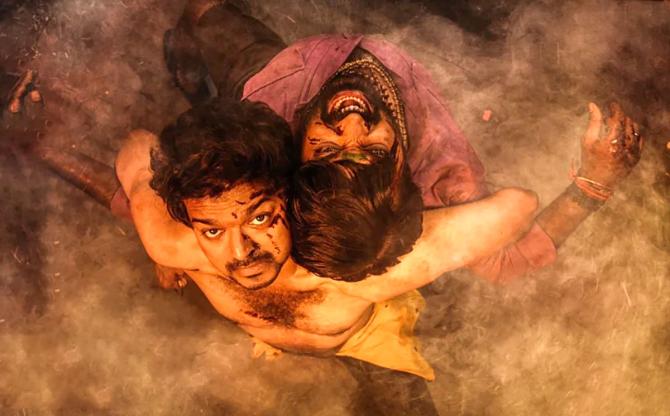 Will Vijay make his Bollywood debut soon?
For years now, there has been talk of the Tamil superstar taking his popularity to the Northern belt.
But Vijay, who, like Rajinikanth, does not give interviews, was not inclined to try his luck in an alien territory.
"Why should he? The lion is the king of the jungle. Why should it move out of its territory?" one of Vijay's directors had asked Subhash K Jha rhetorically.
Well, it looks like the lion may finally move out of the jungle.
One hears that Producer Murad Khetani, who has bought the rights for the Hindi remake of the Tamil blockbuster Master, may remake the film with the original hero, Vijay.
"It's too early to talk about this," a source says. "First, Vijay has to get some knowledge of the Hindi language. Only then can he seriously make the transition."