'You have no idea how much I miss Mumbai.'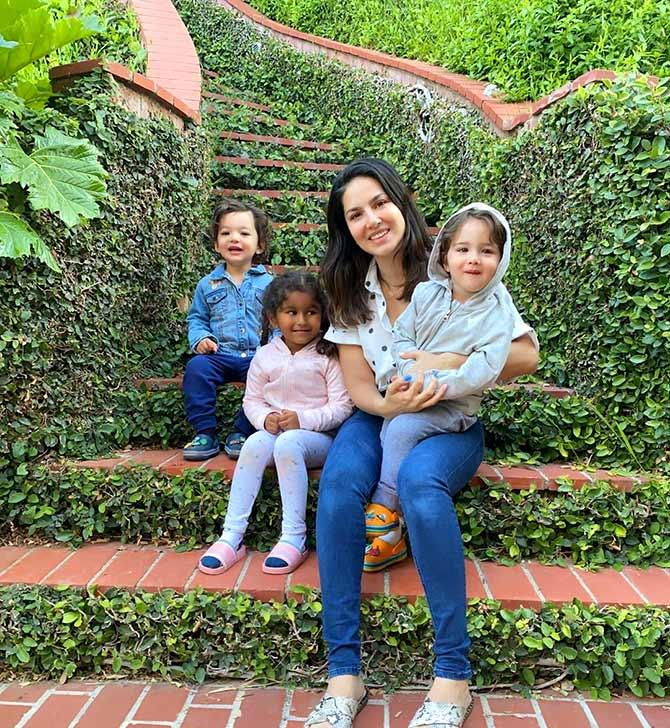 "We flew to our home in Los Angeles for the safety of the children," Sunny Leone tells Subhash K Jha.
"I know it is not safe anywhere anymore in the world. But we felt that at least in our home in LA, which has a compound of one acre of land, our children can play and be safe. Isn't that what most people in India have done? Move to the relative safety of nature? They've gone to their farm houses, back to their villages where they feel they will be relatively safe," adds Sunny.
"My eldest daughter Nisha's friends have gone to their farm houses in Lonavala, etc. That's what we've done too. We brought them to a place that is an escape from city life. We've brought our three children to a place where they can run and play and feel free to do what children want to do," she says.
Of course, Sunny misses Mumbai.
"You have no idea how much I miss Mumbai," she says. "I feel sad not to be there. I am in a beautiful place and home, but my heart is in Mumbai. I wish I was in Mumbai to take my children down to the art centre."
"I wish I could take Nisha to school. Of course, my husband Daniel and I love our friends and family in America and it's important to be around them at a time like this. That's what needs to be done right now. But I really, really miss India."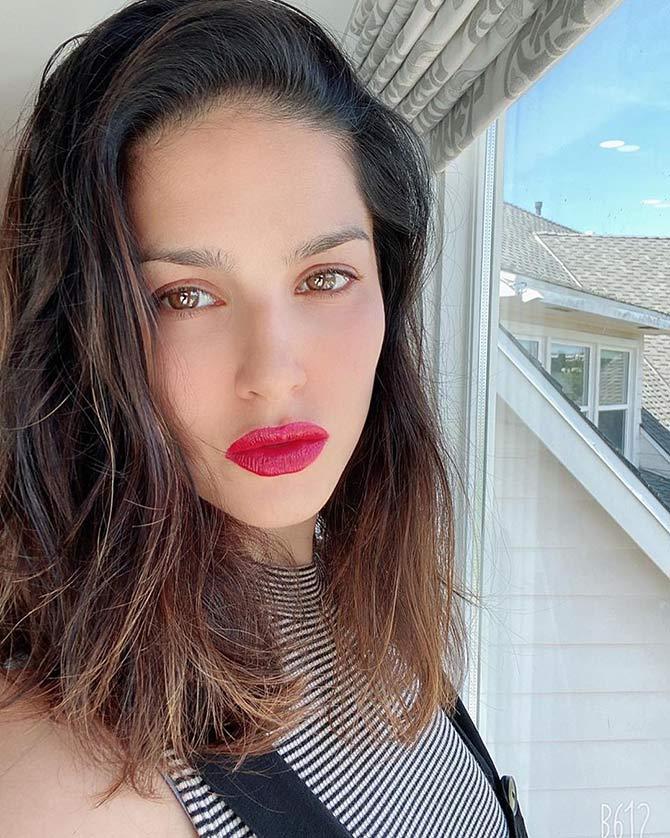 Any advice to bring up children in the post-coronavirus normal?
"We are writing out a new book on how to raise our children and we are going to find out how to go about it as time goes by. Just because the lockdown ends when it ends, and we can get out of our homes, it doesn't mean our children are safe," she says.
"We are now going to be telling children not to touch anything or not to touch their faces. So at this very moment, we are writing out a new scenario for children all over the world," she adds.
"Thankfully, Indians listened to the government. But the number of infections can't be helped in India as there are so many diverse people and communities staying closely packed together," she says.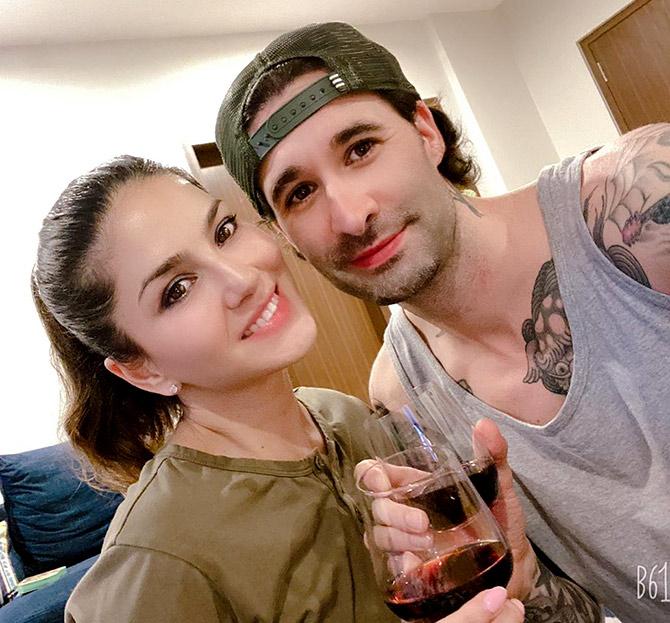 Sunny and Daniel's children -- Nisha, four, and twins Noah and Asher, two -- are widely travelled at such a young age. Does travel open up young minds or does it disorient them?
The protective mother thinks over that one.
"I think there are two types of families out there. The families where the children live in the same city as their parents and the other kind where the children travel a lot. Both types are blessed and have amazing advantages. One leads a stable life, the other sees the world and imbibes various experiences," she says.
"Our children are going to be the widely travelled kind. Hopefully, they'll grow up into balanced human beings. They better know travelling is a normal way to live. They can keep in touch with their friends all over the world," she adds.
"They are too young to understand how to keep up relationships. We will teach them about that eventually."