'Will you take a Mercedes Benz or Rolex watches or fancy shoes to your grave?'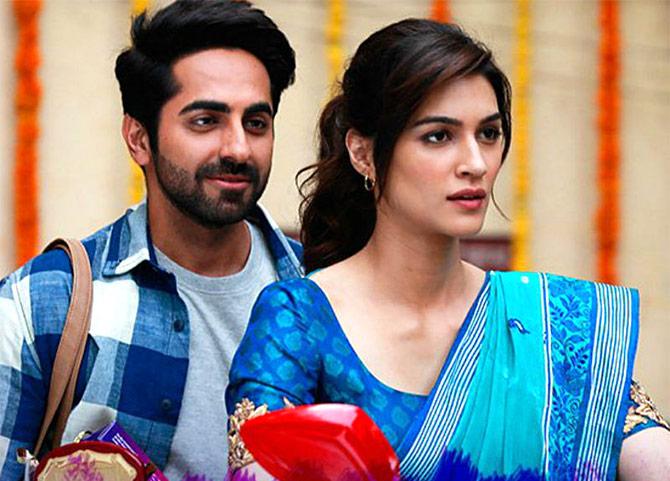 After making cult films like Albert Pinto Ko Gussa Kyon Aata Hai, Arvind Desai Ki Ajeeb Dastan, Mohan Joshi Hazir Ho and the popular television serial Nukkad, Saeed Akhtar Mirza has moved on.
It has been more than two decades since he made a feature film.
Now an author with three titles to his credit, Mirza has just published Memory In The Age Of Amnesia: A Personal History Of Our Times, from which we posted an excerpt.
Mirza tells Rediff.com's Syed Firdaus Ashraf.
How did you choose your movie scripts?
My films are about ideas. An idea strikes me and I turn that into a narrative and give it shape.
My films are more like essays.
Arvind Desai Ki Ajeeb Dastan is about how an upper middle class person fits into society; how he gets fundamentally alienated.
Albert Pinto Ko Gussa Kyon Aata Hai is about the Christian minority.
Mohan Joshi Hazir Ho is the idea of law.
If you are born in the middle class or lower middle class, you don't have a hope in hell in the justice system.
Saleem Langde Pe Mat Rao is about the lumpenisation of a certain kind of Muslims, which has occurred over time.
These are journeys of mine also. It is more to have a dialogue with the audience.
You chose subjects which were not commercial viable then. Did you not fear the box office?
We had NFDC (the National Film Development Corporation of India) at that time. They used to give us money with the only condition that we return the money with interest, which I did.
I could go on making films and it was a nice arrangement, as there was no interference from them.
They never bothered about who the hero was, how many songs there would be or what the script was.
Why doesn't this happen with the NFDC now?
I will quote Bulleh Shah, 'Baazi le gaye kutte'.
Politically, culturally and artistically, these things have happened.
What can we do now?
In any society, what is the role of art and culture and what role does the State play?
If the State has no role to play in the literary cultural journey, then that State has a problem.
If you leave it to private enterprise, you will have another kind of culture.
Anupam Kher and Prasoon Joshi now heading offices of the State (Kher heads the FTII while Joshi is the censor board chief).
Yes, and they are qualified people.
I might have differences with their political opinions, but that's different. I am sure they are doing to the best of their wisdom.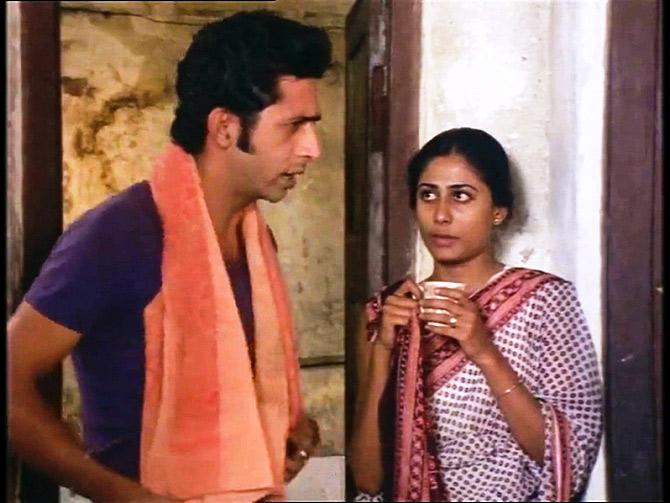 Which films have interested you recently?
I was impressed by Newton and the fantastic Marathi film, Court.
I have seen a lot of short films on YouTube and they are wonderful.
Films of Sudhir Mishra and Dibakar Banerjee are good.
There is a film-maker in Bengal, I think he calls himself Q (Qaushik Mukherjee). He is anarchic and good.
I am glad ,a href=http://www.rediff.com/movies/review/bareilly-ki-barfi-review-a-screwball-comedy-you-must-watch/20170818.htm target=new>movies like Bareilly Ki Barfi are being made.
Which film-makers do you find promising?
Anurag Kashyap and his whole school; they are doing some wonderful work.
I watch movies in Goa. I don't like to watch them in Mumbai because there is too much of traffic to reach the theatres.
At this age, traffic jams are too much for me.
When I am in Goa, I watch a film every week.
It is a lovely drive to the multiplex.
You have not made a film in a long time.
People come with their scripts; I am more of a consultant.
Film-making takes a lot of energy. You cannot do ghost direction.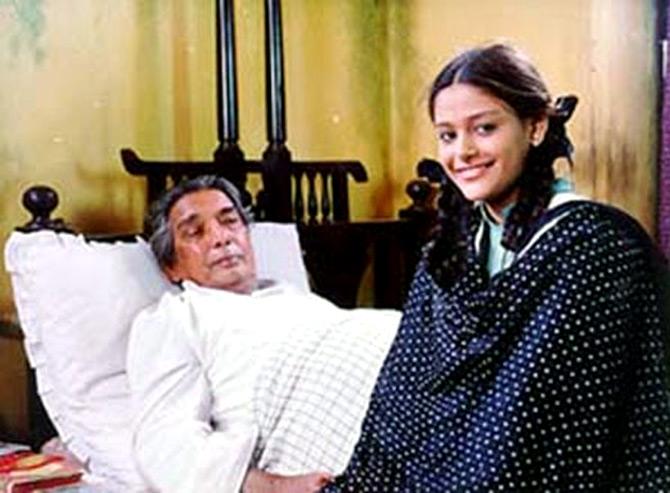 Your last film was Naseem in 1995.
I did documentaries after that.
Why didn't you make films? Did you not find a good script or a producer?
Why should I run to find a producer?
It's too much of a hassle to go to a producer and say 'paisey chahiye (give me some money).'
But you are Saeed Mirza.
Maybe I could, but I didn't feel like it.
Also, at one particular time, I was pretty disillusioned about what was happening in India. That's why I made Naseem.
It is like an epitaph of India.
The poetry of the idea of India is over. I said this in 1996.
It set me thinking and I started travelling and meeting people.
Common men are very good in our country. Speak to the taxiwallah or rickshaw-wallah and you will understand what I am saying. They give you so much strength.
One day, I took an autorickshaw and the driver didn't have Rs 64 change when I handed him a Rs 100 note.
It was late at night and there was no way I could get the change.
The next day, you won't believe me, that rickshaw-wallah came to my building and gave the change to my building's watchman.
I thought it was incredible.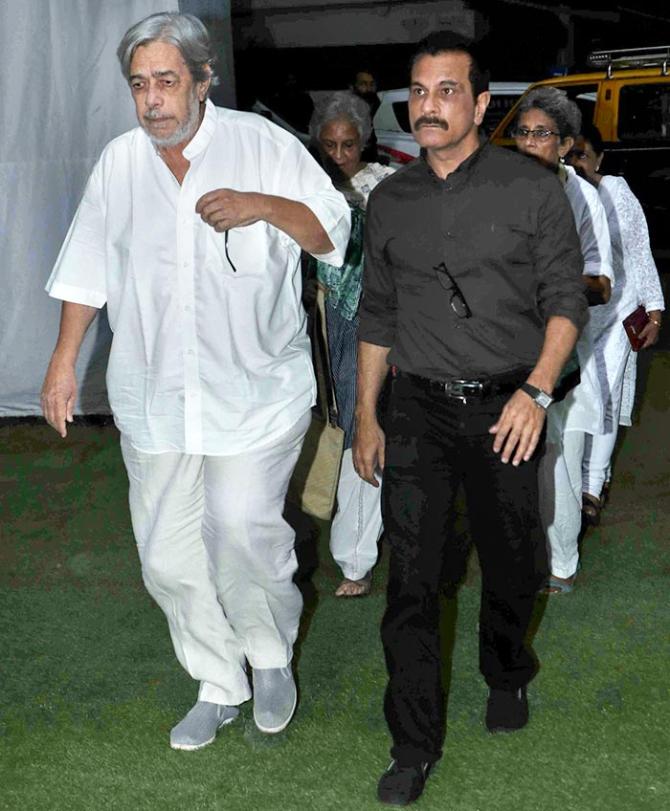 Were you disturbed as a creative person to see the Bombay riots?
If you are creative and not disturbed, you will end up smug and satisfied.
And anyone who ends up as a smug in this country needs to be medically examined.
Anybody who claims to be creative and says things are fine needs to be medically examined.
If you are creative and not disturbed, something wrong with you.
Karan Johar makes good films to be happy. He is not disturbed.
Why should I be like him?
I did not start my journey with a Mercedes Benz in mind. I was not interested in that.
Will you take a Mercedes Benz or Rolex watches or fancy shoes to your grave?
Are you happy with your work?
I am satisfied, but there is a restlessness in my mind. So, I am writing books now.
I am itching to go to Goa and work on books again.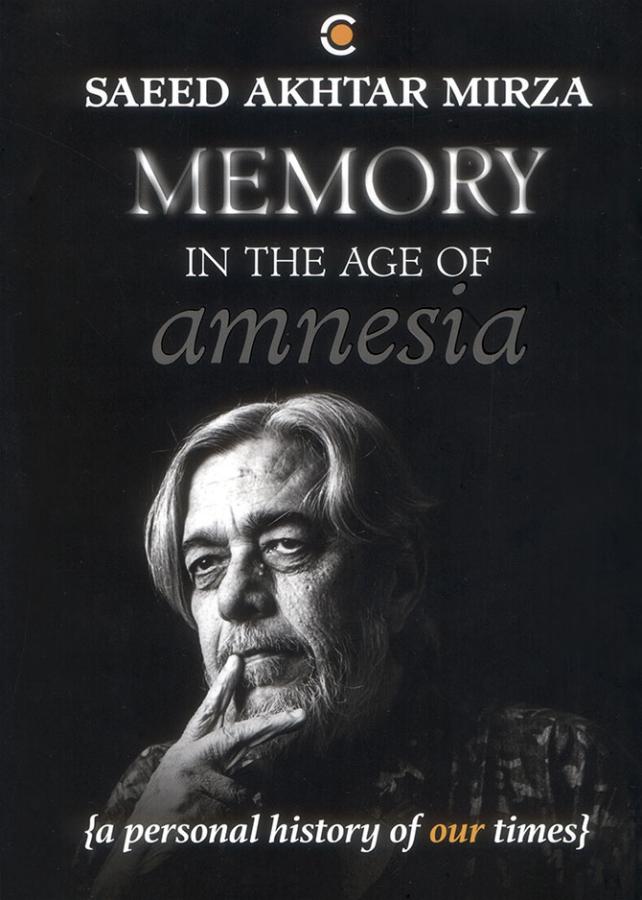 This is your third book.
If I get dissatisfied, I might write a play.
I might become a documentary writer.
I never plan anything.