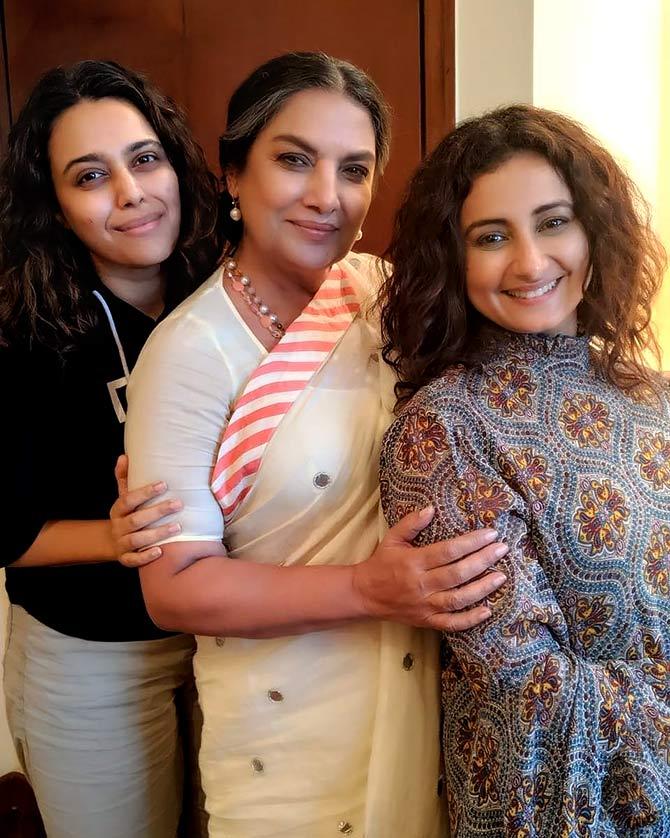 Shabana Azmi firmly believes in LGBTQ rights.
Years ago, when the movement was in its infancy in 1996, the actress dared to play a lesbian in Deepa Mehta's Fire.
"Twenty-three years later, I have moved on," Shabana tells Subhash K Jha. "In Sheesh Qorma, I play the mother of a daughter, played by Divya Dutta, in a same-sex marriage.
"Many years after the marriage, Divya's character returns with her partner (played by Swara Bhaskar) to win her mother's approval of the match.
"It is a fabulous role and a great concept.
"When director Faraz Arif Ansari came to me with the offer, I was moved to tears. It is such a simple, emotional story about acceptance."
This is not the first time that Shabana has played a mother coming to terms with her daughter's sexuality.
In Fawzia Mirza's Signature Move, Shabana was cast as the mother of a Pakistani lesbian in America, who must reconcile her orthodox upbringing and beliefs with her daughter's sexual preference.
"It is very important for actors to do films that open up dark spaces in our society," Shabana says.
"Playing safe is not always a desirable thing to do. One has to step out of the comfort zone and explore subjects that may seem uncomfortable but nonetheless must be addressed."