For the longest time, sex was the biggest taboo in Bollywood.
From the screen fading into a blur, to bobbing flowers, to songs about milan ki raat and pyaar do pyaar lo, filmmakers crafted curious customs and symbols to convey the act.
Actors couldn't say sex. Actors couldn't sing sex.
Songs featuring words like 'sexy' got changed to 'baby' and 'let's make love' became 'love me love'.
Over the years though, things have decidedly gotten bolder and more risque.
Right from Bipasha Basu declaring Yeh jism pyaar karna nahi jaanta, yeh jaanta hai sirf bhookh, jism ki bhookh, to Taapsee Pannu and Vicky Kaushal engaging in torrid 'fyaar', to the leave-nothing-for-the-imagination innuendoes of the Grand Masti brand of sex comedies, Bollywood is no longer shying away from the Big S.
In this Friday's release, Shilpi Dasgupta's Khandaani Shafaqkhana, Sonakshi Sinha plays a woman who inherits a sex clinic and strives to spread sexual awareness across her neighbourhood.
Sukanya Verma serves some amusing instances of how Bollywood has broached the subject before.
Prem Rog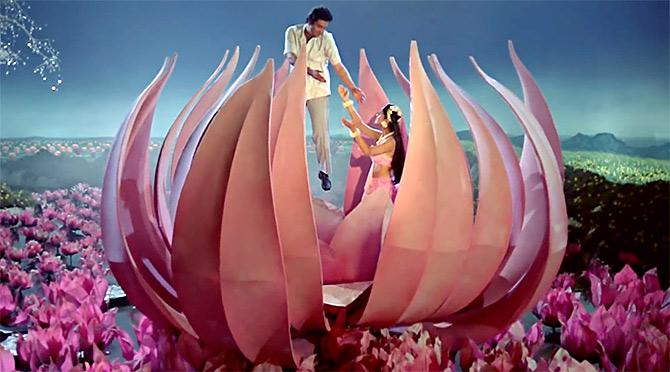 Rishi Kapoor hovering, like a bee, above Padmini Kolhapure inside a giant lotus is how they ought to teach pollination in biology classes.
Bottomline: Sex education, anyone?
Aap Ki Kasam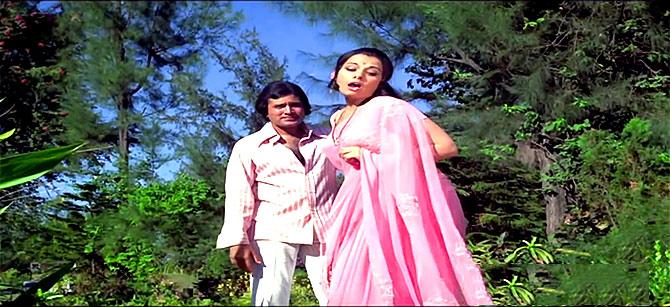 When the husband is in the 'mood' and the wife resists because 'it's that time of the month', Anand Bakshi whips up some super sanitised lyrics to communicate Mumtaz's predicament to Rajesh Khanna with these lines, 'Paas nahi aana, bhool nahi jaana, tumko saugandh hai ki aaj mohabbat band hai.'
Bottomline: Sex is more chore than score in desi marriages.
Pati Patni Aur Woh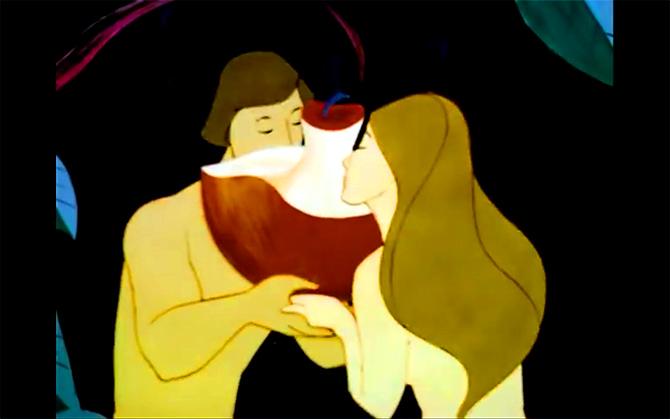 Or better still, use cartoons to explain what really happened between Adam, Eve and the forbidden apple.
Bottomline: Sex: An Origin Story!
Aa Gale Lag Jaa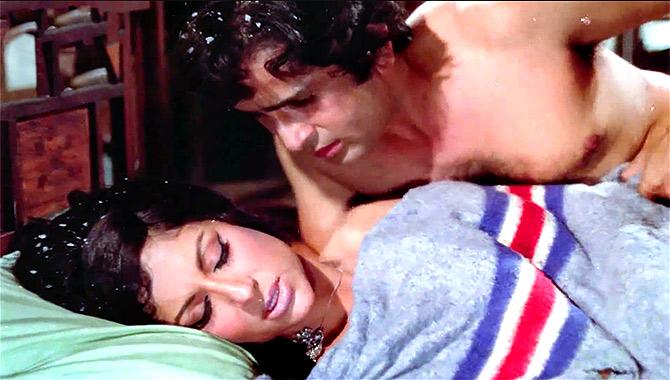 The 'aakhri ilaaj' syndrome, where the only way Shashi Kapoor can save a shivering-to-death Sharmila Tagore is through his healing body heat and hanky-panky.
Bottomline: All hail sex, the unsung superhero.
Chhoti Si Baat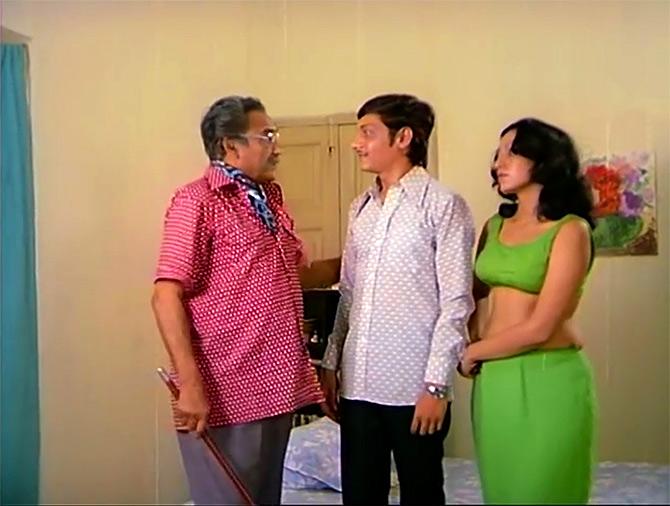 Some read books, some watch porn, a timid Amol Palekar learns the rules of the game from a retired armyman turned personality coach in Chhoti Si Baat.
Bottomline: Practice makes perfect.
Blackmail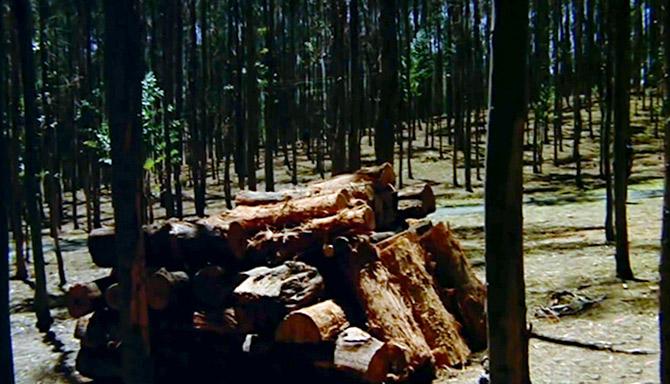 Dharmendra and Raakhee get laid, like literally, under a pile of wooden logs while a gang and their scent hounds are hot on their pursuit.
Bottomline: Anywhere, anyplace, anytime.
Jaanbaaz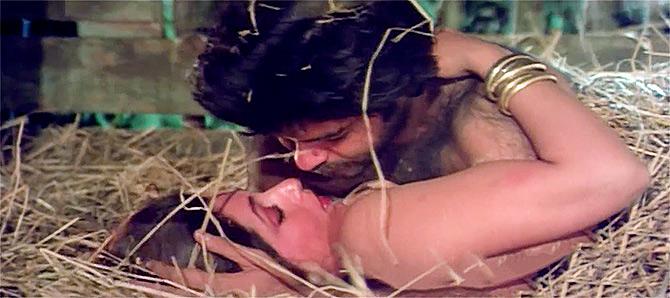 Anil Kapoor and Dimple Kapadia glamorise making love on scratchy straw in Jaanbaaz. 'Please don't try this at home' warnings are made for stuff like this.
Bottomline: Make hay while it shines.
Khiladiyon Ka Khiladi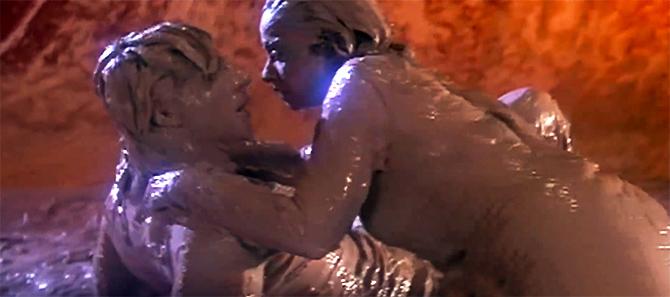 Akshay Kumar and Rekha roll in mud (or Multani mitti); it doesn't get dirtier than this.
Bottomline: Intimacy and exfoliation -- two birds, one stone.
Imaandar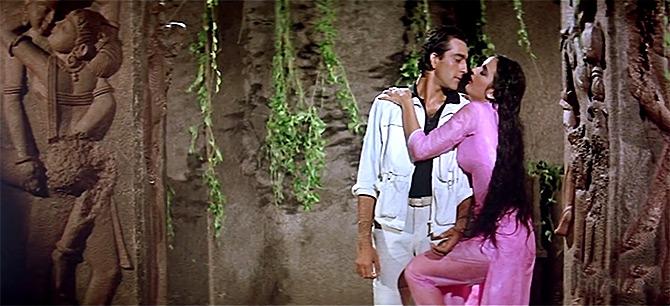 Rains, caves and sculptures in intimate poses, Farah and Sanjay Dutt surrender to Bollywood's web of broad hints.
Bottomline: Life imitates art.
Khiladi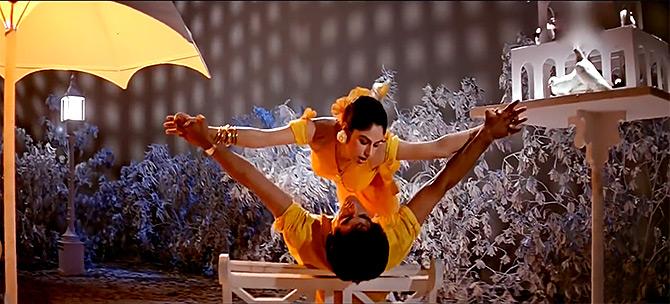 Snakes, seductive music, rains, umbrellas, pigeons, poses -- Khiladi puts together a dummy's guide for Akshay Kumar and Ayesha Jhulka caught in the throes of passion.
Bottomline: Guttur Guttur.
Coolie No 1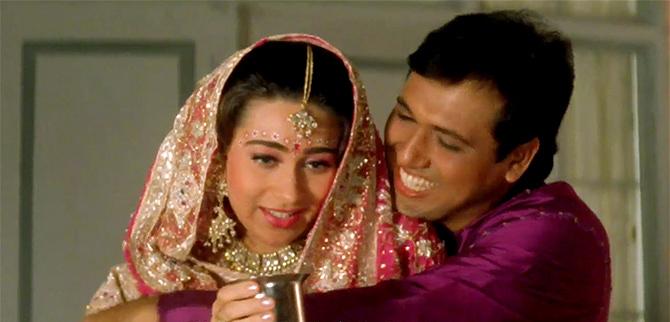 In Bollywood masalas, foreplay is a glass of garam doodh. Govinda and Karisma Kapoor do the needful in Coolie No 1.
Bottomline: Doodh is the secret of my energy.
Mohra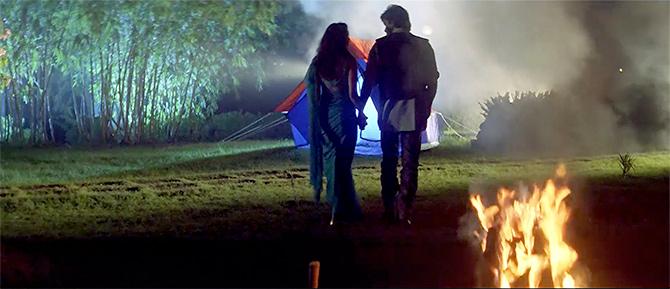 Better brush up on your Bollywood if you don't know what will happen once Suniel Shetty and Poonam Jhawer step inside that tent.
Bottomline: What happens in the tent stays in the tent.
Imtihaan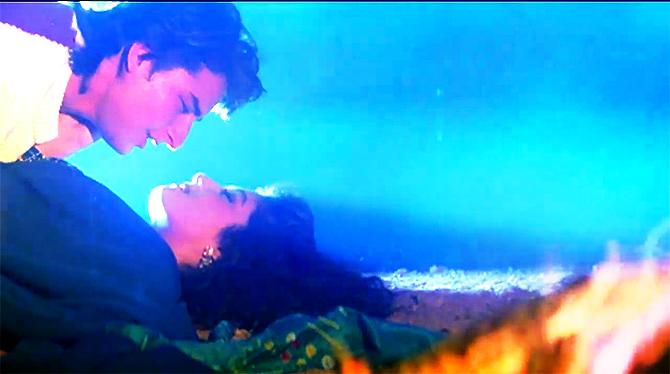 Saif Ali Khan and Raveena Tandon consummate their marriage under the stars during the climax of a lilting song in Imitihaan.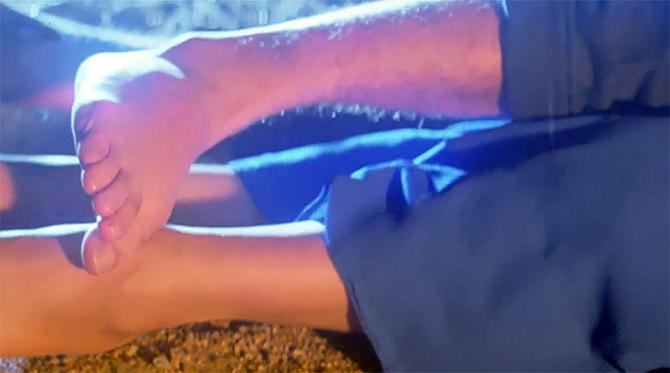 Just in case you are slow on the uptake, that leg on leg bit will surely do the trick.
Bottomline: Break a leg!
Raju Ban Gaya Gentleman, Daud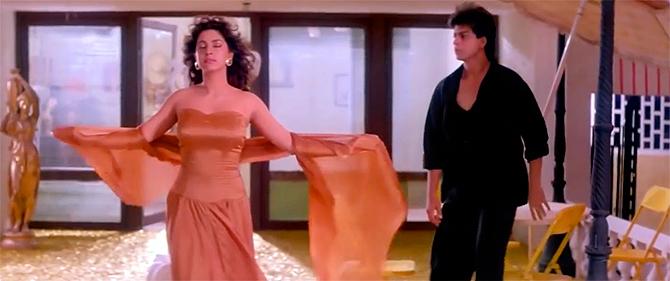 When a man is thinking sex, he'll gift her a skimpy dress. Think Raju Ban Gaya Gentleman.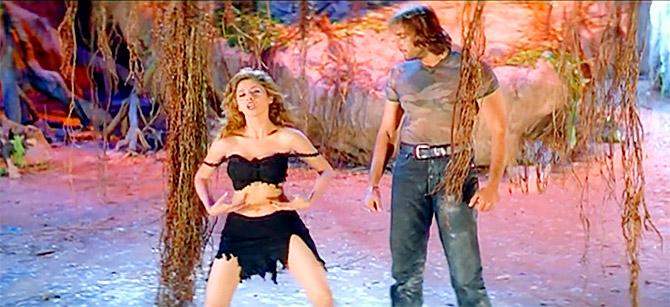 When a woman is thinking sex, she'll slip into a skimpy dress. Think Daud.
Bottomline: Clothes maketh the man. And mating.
Race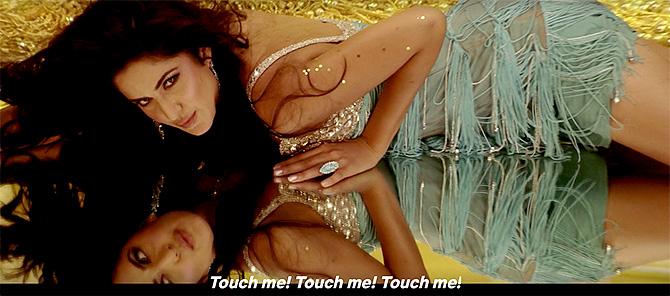 Katrina Kaif could not be more explicit.
Bottomline: You heard the lady.
Queen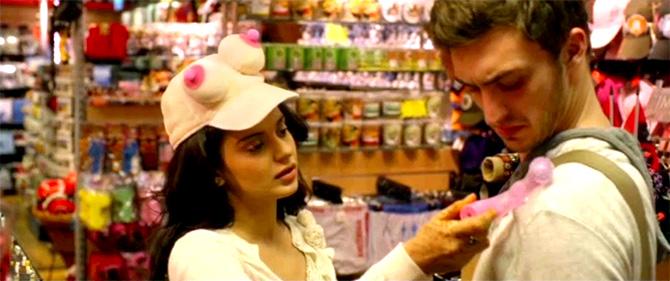 Kangana Ranaut visiting a sex toys store in Amsterdam and confusing vibrators for massagers in Queen is every second desi.
Bottomline: Sex is sense-sational.
Lust Stories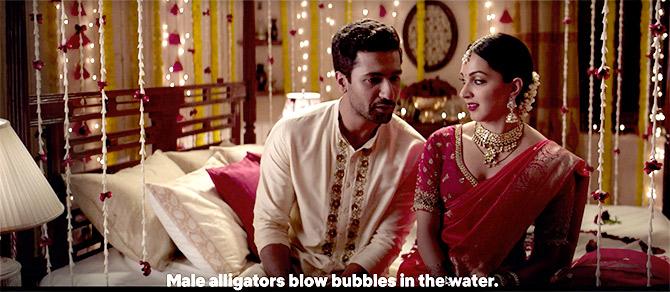 What happens when you spend too much of your bachelorhood watching Discovery Channel? Vicky Kaushal's pillow talk with Kiara Advani in Lust Stories.
Bottomline: See you later, alligator!
Shubh Mangal Savdhan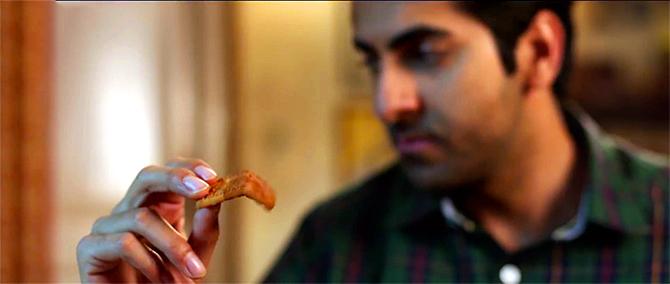 Not all 'chai mein dooba biskoot' moments are pleasurable as Ayushmann Khurrana's erectile dysfunction reveals in Shubh Mangal Savdhan.
Bottomline: Rise to the challenge.
Shubh Mangal Savdhan and Stree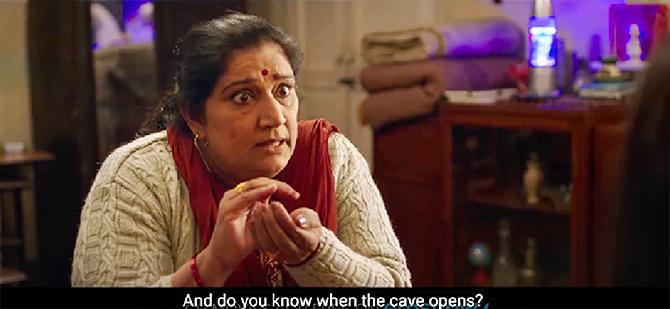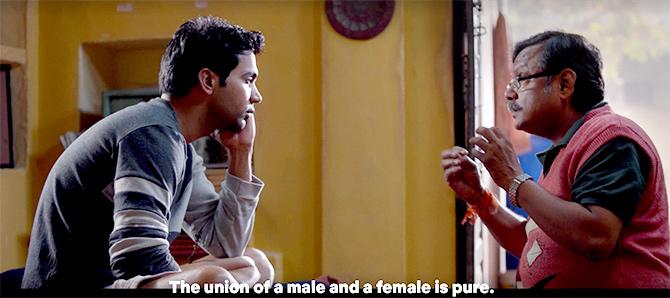 It's never easy when parents discuss sex. The 'talk' about saving yourself for 'Ali Baba' between mother and daughter in Shubh Mangal Savdhan and striking 'friendships' between father and son in Stree are hilarious cases in point.
Bottomline: Experience matters.