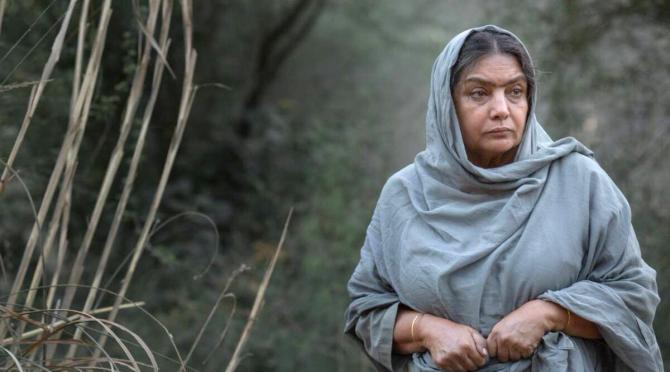 To see Shabana Azmi take over the screen once again -- in Terrie Samundra's Kaali Khuhi -- is to be made aware all over again that she is among the greatest Indian actresses alive.
Shabana laughs off the compliments.
"I don't take myself seriously at all," she tells Subhash K Jha.
"And when one is married to Javed Akhtar, one can't even think of taking oneself seriously. He will make sure that no such thing happened. Do you know when I played a witch in Vishal Bhardwaj's Makdee, my wonderful husband said, 'Make-up ki kya zaroorat hai?' So much for a loving supporting spouse!"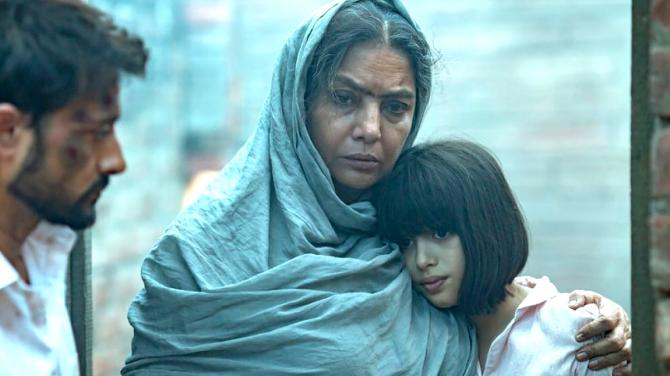 Kaali Khuhi was a challenge for the National Award-winning actress, who had never done horror before.
"I feel more than the horror, this film is important because it addresses female foeticide. It is hard to believe that this evil practice exists even today in certain parts of India," she says.
To Shabana, who grew up as an equal child to her legendary parents Shaukat and Kaifi Azmi, the sheer horror of female foeticide is unacceptable.
"We deny a girl the right to be born simply because of her gender? And we call ourselves a civil society?" she asks.
"Director Terrie Samundra is US-based. She has made significant short films. When she told me the plot for Kaali Khuhi, I readily agreed to be part of it. It is important for actors with a voice to use it for the correct cause."