'He refused some 9-10 scripts. But with Loveratri, he thought he could see himself in it.'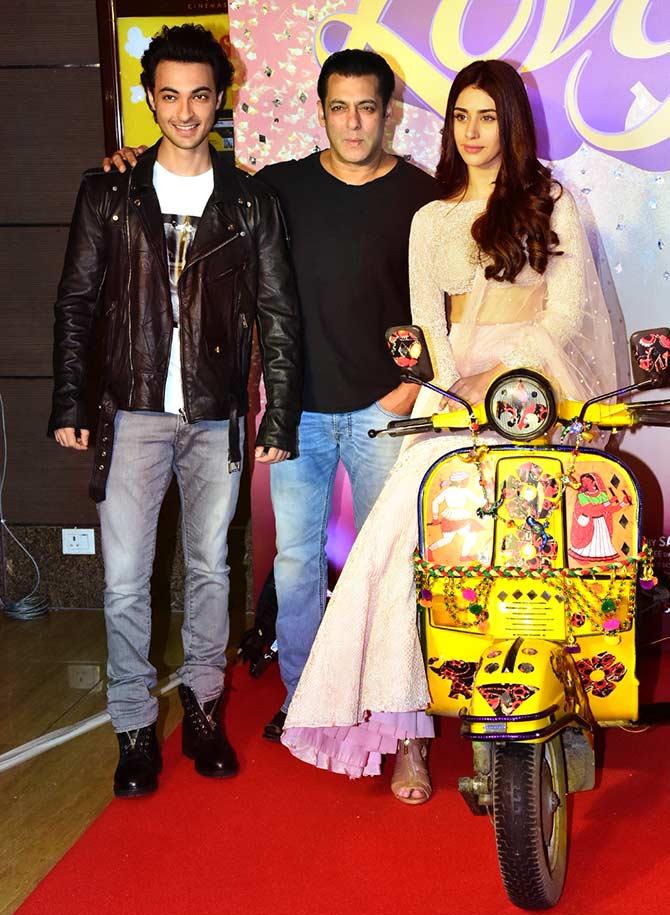 Salman Khan, who is producing brother-in-law Aayush Sharma's debut film Loveratri, says it is important for newcomers to have an interesting personality.
The actor recalled his own debut 30 years ago with Maine Pyaar Kiya.
"I did Maine Pyaar Kiya where Sooraj Barjatya launched a new face like me and here I am standing in front of you all. It has been 30 years. I think whenever you see faces of people who can make your head turn, they should be launched. It's not just how they look," Salman said at the trailer launch of Loveratri.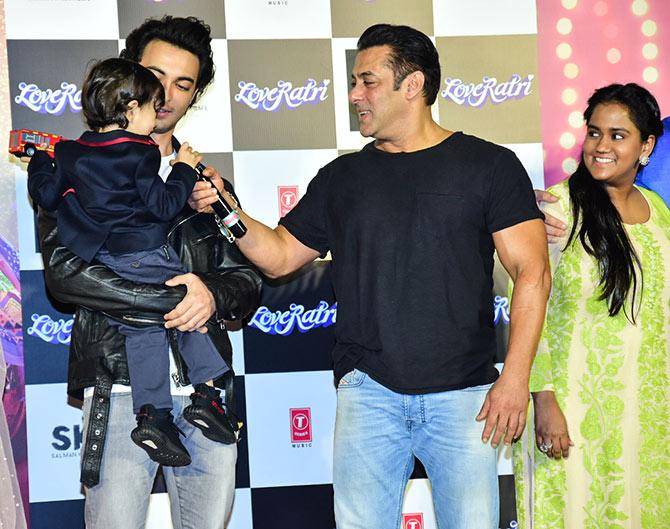 "It's their personality, hard work and dedication all put together. Then we do our bit and once the film releases, then it's up to you (the audience) to decide whether they will become one of us and remain in the industry," Salman added.
When asked whether it was important to have the X-factor, Salman told reporters, "Yes, they have it in their personalities. I don't know where I lack that, but everyone I see has some quality in them."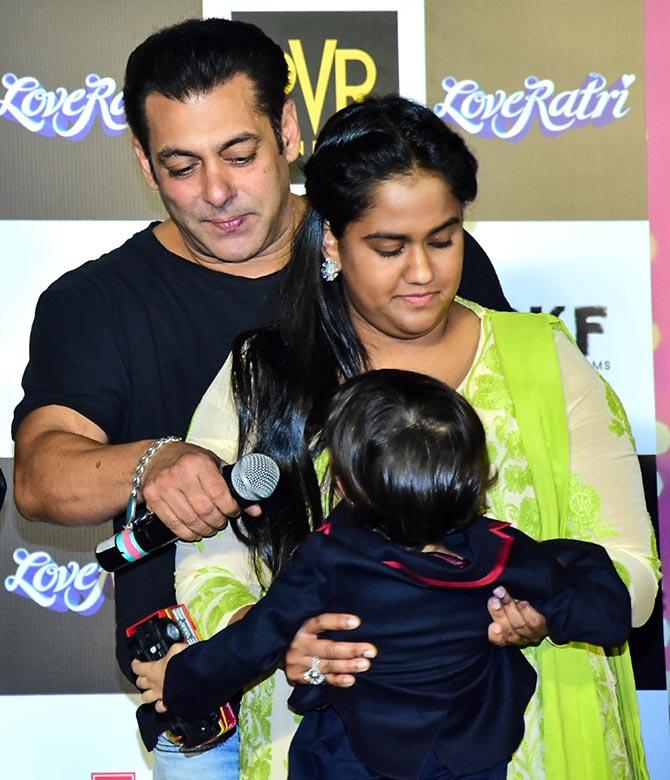 Asked about Priyanka Chopra's exit from his forthcoming Bharat, which has created quite a stir in the industry, Salman declined comment.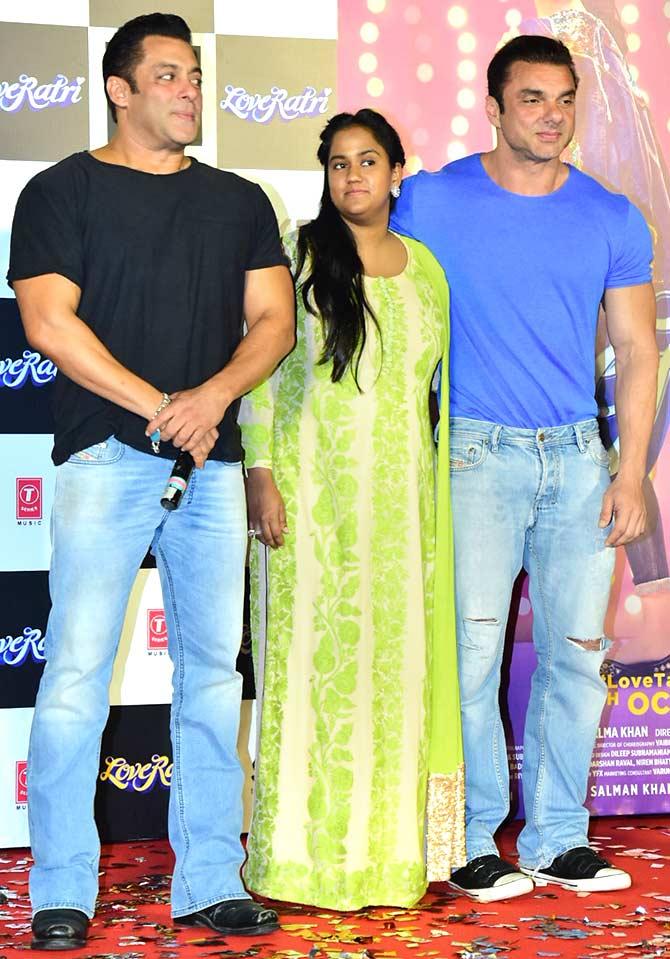 Salman said Aayush rejected almost 10 scripts before finalising Loveratri as his debut.
"During the narration, it was interval when Aayush said he loved the film. Before this, I was kind of getting pissed with him because he has refused some 9, 10 scripts. He had his apprehensions about a few things. But with Loveratri, he thought he could see himself in it," Salman said.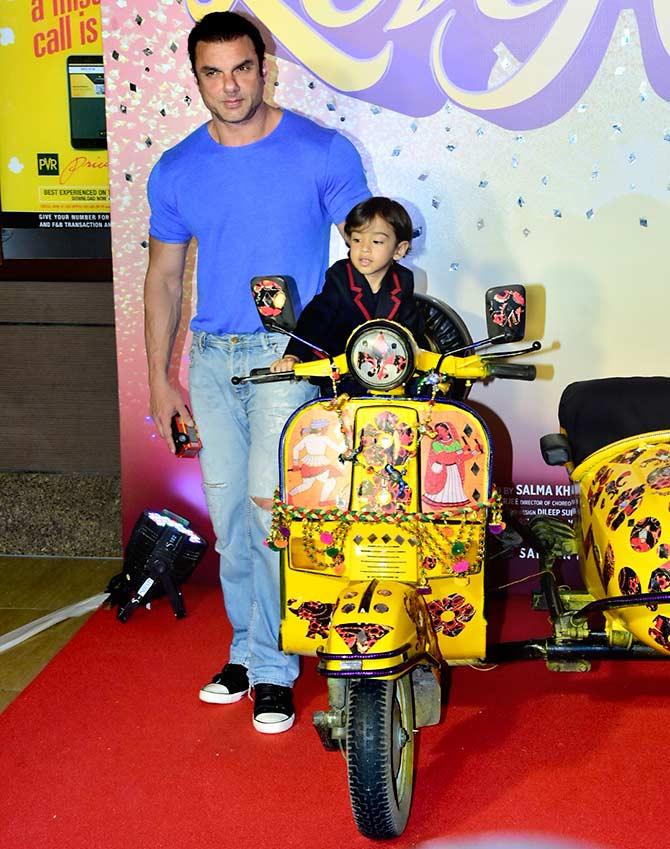 Sohail Khan, Salman said, and he were supposed to make My Punjabi Nikkah, but that did not work out.
Sohail first spotted Aayush at his gym and thought of him as an actor even before Arpita introduced him to the family.
"So, one day, Sohail told me that he saw a boy in his gym that would be perfect for the role. 'He looks fit, has a nice body, keeps to himself and is very respectful,' Sohail told me. Then the next time we met Aayush was at home."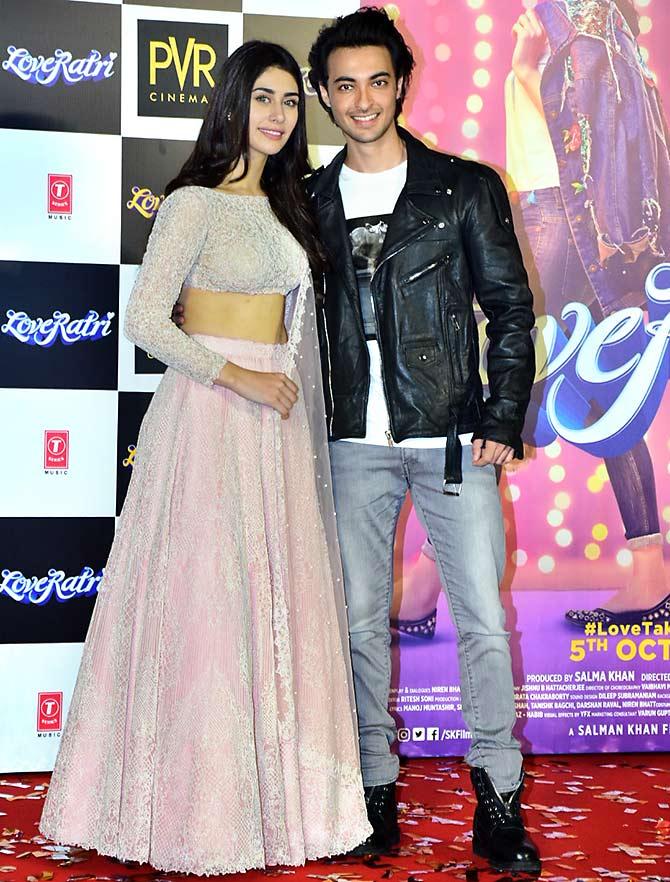 "We were all together and Arpita said this is the guy she wanted to marry. Then Sohail told me that he is the same guy he saw in the gym. I told him, 'At least, he will do the film for free!'" Salman quipped.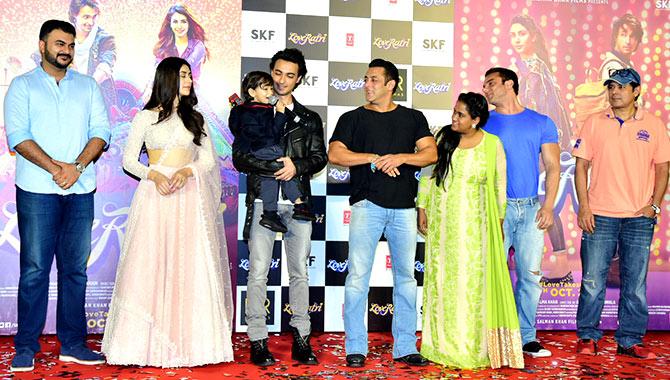 The film also marks Warina Hussain's movie debut.
Directed by Abhiraj Minawala, Loveratri releases on October 5.