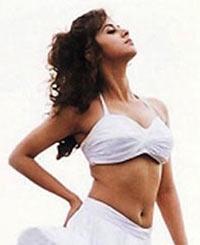 'After Rangeela, Urmila became the nation's sex symbol.'
Ram Gopal Varma's Guns and Thighs: The Story of My Life has -- what did you expect? -- upset people including Boney Kapoor -- the 'thighs' in the book's title refers to wife Sridevi's!
A glimpse from RGV's book, a chapter titled The Women in My Filmy Life:
IMAGE: Sridevi in Kshana Kshanam.
Over the years, the media has linked me with many women, partly because I have a tendency to cast some of them again and again in my films.
But then I work again and again with many male actors and technicians too. But I guess since women make more interesting copy, the media always focuses only on that aspect of my interactions.
Having said that, I have to admit that some of the media speculations are true and some untrue... but, out of respect for the privacy of my heroines, I am not going to specify which ones are true and which are not.
The first heroine I was bowled over by was Sridevi and that was when I was just a viewer and hadn't yet come into films. When I first met her, I felt I had walked from the theatre straight into the screen.
Over a period of time, I became close to the real Sridevi and for the first time consciously understood the difference between fantasy and reality.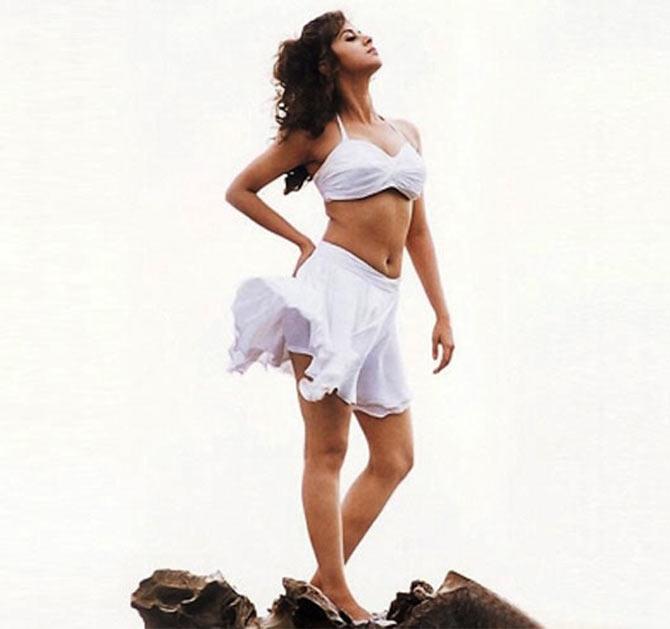 IMAGE: Urmila Matondkar in Rangeela.
Post coming into films, the first girl to have an impact on me was Urmila Matondkar.
I was mesmerised by Urmila's beauty -- from her face to her figure... everything about her was just divine. She had done a few films before Rangeela, which hadn't done well and she hadn't made much of an impact on the audience either.
Then, after Rangeela, she became the nation's sex symbol. That doesn't mean it was I who made her look beautiful. I would say that she was a painting and I simply framed her.
Apart from the frame, for a painting to be truly relished, it also needs the right place for it to be displayed in, and that place was Rangeela.
One of my primary motives in making Rangeela was to capture Urmila's beauty eternally on camera and to make it a benchmark for sex symbols. I would say that I have never felt more of a cinematic high than when I watched her through my camera on the sets of Rangeela.
I don't know how this may sound, but my biggest problem with Urmila on a personal front was that I just couldn't accept her being an ordinary human being.
I know that is a very unrealistic expectation from any woman, but then you have to understand that I am a very filmy person. She was, in person, a simple sweetheart, but I very selfishly always wanted her to be larger than life even in real life.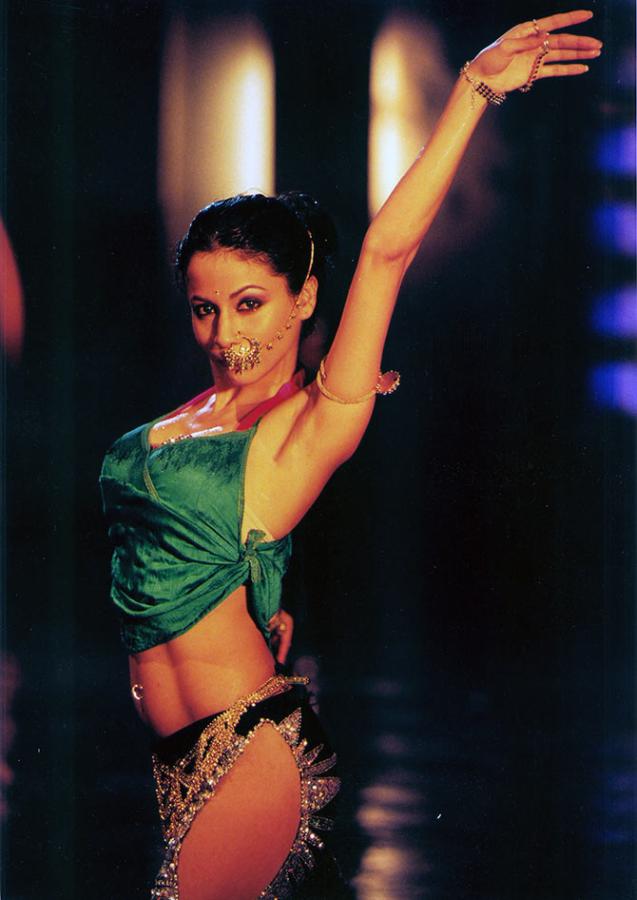 IMAGE: Antara Mali in Naach.
I was intrigued by the intense realism I saw in Antara Mali's face while shooting Mast and I thought that would work very well for her role in Company, which it did.
But the biggest blunder I made with regard to Antara, cinematically speaking, was trying to make an Urmila out of her in Naach. Everyone is unique, and the problem occurs when they are portrayed in ways that don't bring out their natural selves.
I believe that Naach would have been an entirely different film had I made it in a way that showcased Antara's natural perfection.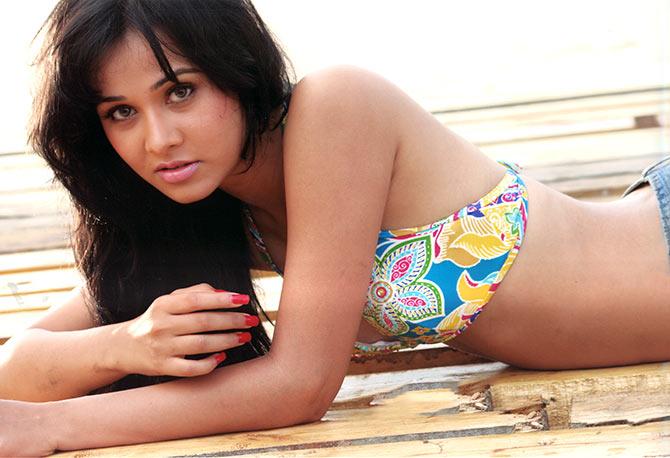 IMAGE: Nisha Kothari in Ram Gopal Varma Ki Aag.
Of all the actors I have introduced, the one I truly feel guilty about is Nisha Kothari.
I still remember the first time I saw the cute, innocent, wide-eyed girl from Delhi whom I cast in the film James, which I produced.
While James was being made, I was directing Sarkarand I cast Nisha in a small but very memorable role in it, in which she was really appreciated.
My big mistake with regard to Nisha was to weigh her down with the role of Basanti in Aag, my remake of Sholay. It's another matter that in Aag, I let down even great actors like Amitabh Bachchan, Ajay Devgn and Sushmita Sen; but for an upcoming actor like Nisha it was really damaging.
Whether out of arrogance or overconfidence or plain foolishness, I made her suffer a crippling blow to her career and I still feel tremendously guilty about it.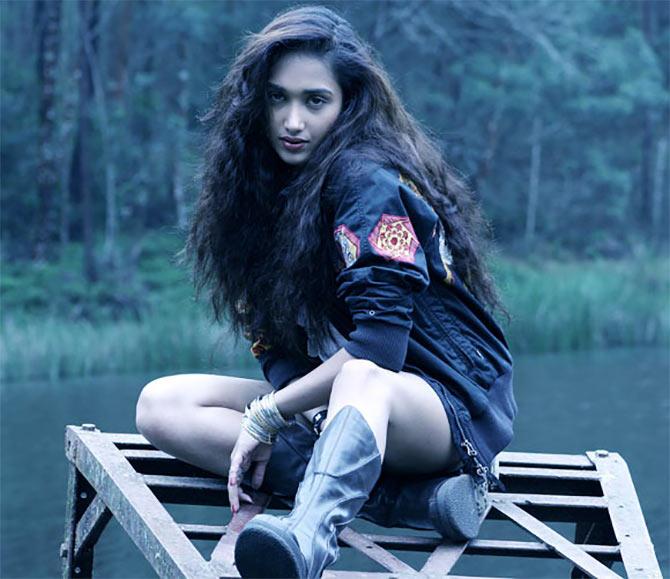 IMAGE: Jiah Khan in Nishabd.
When I first met Jiah Khan I thought she was the most innocently sexy girl I had ever seen.
Later, when Amitji and I were discussing Nishabd, I told him I had the perfect girl for the heroine's role. The moment he saw her pictures, he too agreed.
Throughout the making of Nishabd, the entire unit, myself included, thought that she would become a big star. Even after the film failed, because of the hype generated around her, she got roles in big films like Ghajiniin spite of their huge success, her career strangely never took off.
When I heard of her suicide, I cried uncontrollably though I was never really close to her.
She was one of the few people who couldn't cope with the disappointments and frustrations the film industry is replete with.
IMAGE: Aishwarya Rai Bachchan in Sarkar Raj.
Of course, there are many more women I have interacted with, both on a personal and professional level, in my very long career and each and everyone of them has had an effect on me in one way or the other.
Today, some of them like me and some hate me, with equally good reason.
Actually, my primary worldview of women in general is as fantasy images and that's why I so absolutely love women who display their beauty on screen.
While on the subject, I find it highly objectionable to use beautiful women like Katrina Kaif, Aishwarya Rai Bachchan and Deepika Padukone to draw attention to ugly diseases like AIDS and cancer.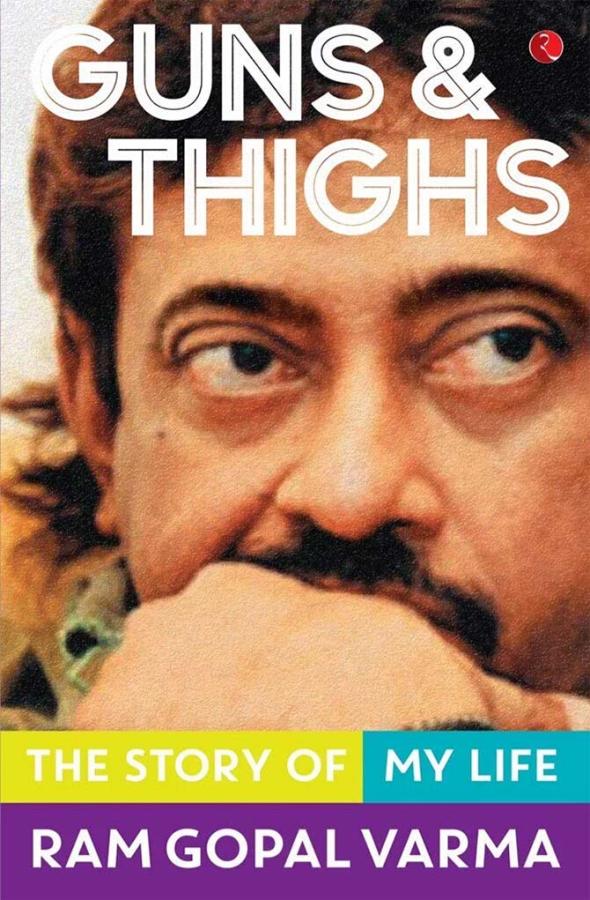 IMAGE: The cover of Guns and Thighs: The Story of My Life.
I think the only redeeming feature of this ugly world full of disease, destruction, violence and death is that God has created beautiful women.
They are the only solace in this otherwise ugly world, and I think that it's our duty towards nature and God to strive to keep a woman's beauty away from ugliness so that it can be framed, protected and worshipped.
This excerpt from Guns and Thighs: The Story of My Life by Ram Gopal Varma is reprinted by permission of Rupa Publications India. Copyright Ram Gopal Varma Penumatsa 2016. All rights reserved.