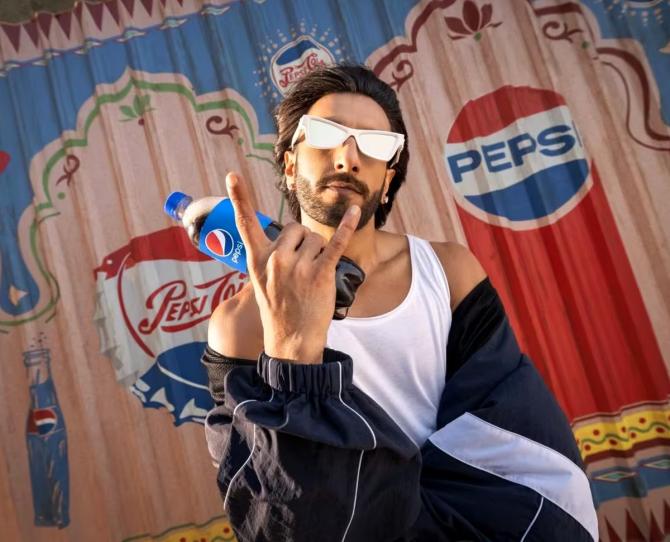 Pepsi has signed up Ranveer Singh as its new brand ambassador as it switches to a new tagline -- 'Rise Up, Baby!'
The change in tagline comes at a time of the year when demand for cold beverages typically witnesses its highest demand.
The cola brand is changing its tagline after a gap of four years, as it seeks to capture a news base of young consumers entering the segment. The brand Pepsi globally has also entered into its 125th year.
"When we were thinking of 'Rise Up Baby' and celebs who can stand for that, Ranveer is someone we felt completely embodies the brand philosophy and the spirit of 'Rise Up, Baby' because he is irrepressible and cannot be contained," Saumya Rathor, category lead, Pepsi Cola, PepsiCo India told Business Standard.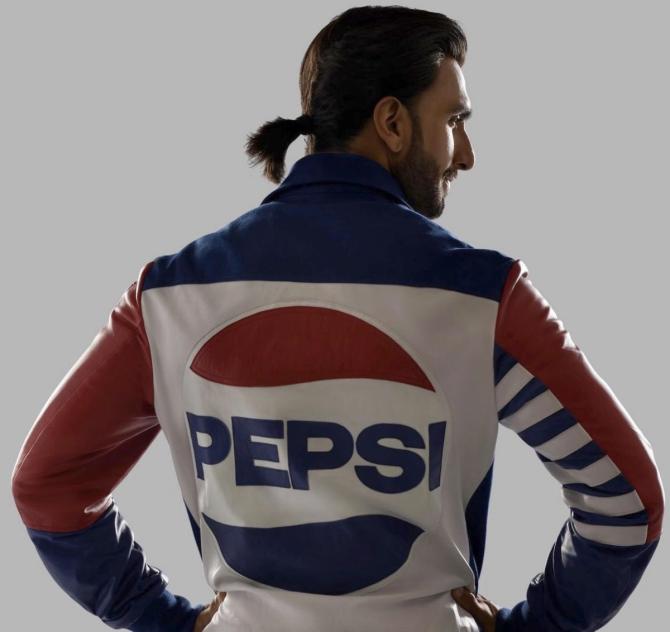 The brand already has Salman Khan as its brand ambassador, and is adding to the list KGF star Yash as well.
While the food and beverage major has amped up its male star power, Rathor said the brand was also looking to sign up a female brand ambassador.
Pepsi has come up with various taglines, some of them memorably anthemic for their eras, over the years to connect with the Indian consumer.
In 1992, it had 'Yahi Hai Right Choice Baby;, which was followed by 'Yeh Dil Maange More' in 1998.
Prior to 'Rise Up, Baby', its tagline was 'Har Ghoont Mein Swag'.
Brand experts say that cola brands have to reinvent their marketing strategies to stay relevant to consumers newly entering the league of loyalists.
"Cola brands are constantly attracting new consumers. The campaign one ran five years ago may not even be relevant today," said Sandeep Goyal, managing director, Rediffusion.
Goyal explained that celebrities are available guns for hire for brands and the machinery of the highest kind, while cola brands always opt for the most popular and ones with mass appeal.
"Pepsi will have to differentiate a Ranveer for Thums Up versus a Ranveer for Pepsi," Goyal said.
The cola brand will also launch a remix of the'90s classic song Yahaan Ke Hum Sikandar as its new campaign with the latest tagline, which will also feature Ranveer.
While summers remain a strong season for consumption of beverages, Rathor also expects occasion-led consumption to keep growing for Pepsi.
Feature Presentation: Rajesh Alva/Rediff.com