You will always be missed, Kalpana.
Director Kalpana Lajmi passed away on Sunday, September 23, after a long illness.
Family and friends bid her farewell at the Oshiwara crematorium, north west Mumbai. Her younger brother Dev Lajmi performed the last rites.
Her mother, painter Lalita Lajmi -- the late legend Guru Dutt's only sister -- was present at the sad event.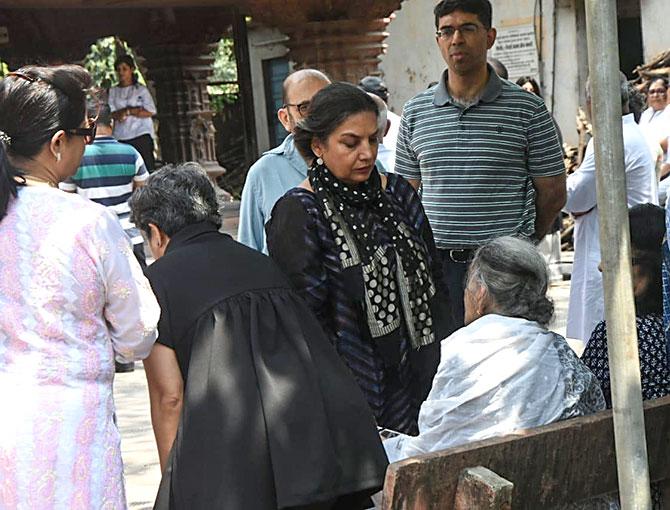 Shabana Azmi consoles Lalita Lajmi.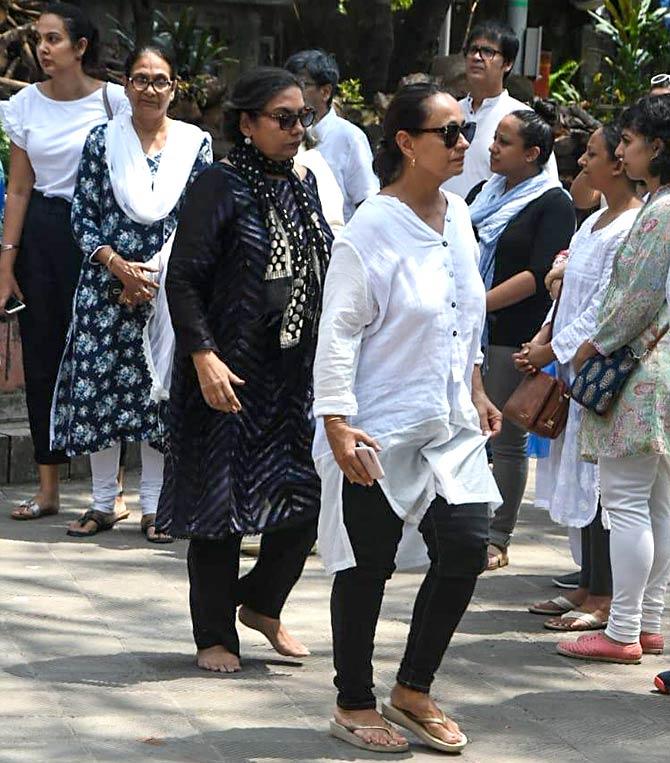 Soni Razdan and her daughter Alia Bhatt are said to have taken care of many of Kalpana Lajmi's hospital expenses.
Kalpana and Soni were great buddies who caught the latest movie release at the multiplex every Friday or Saturday.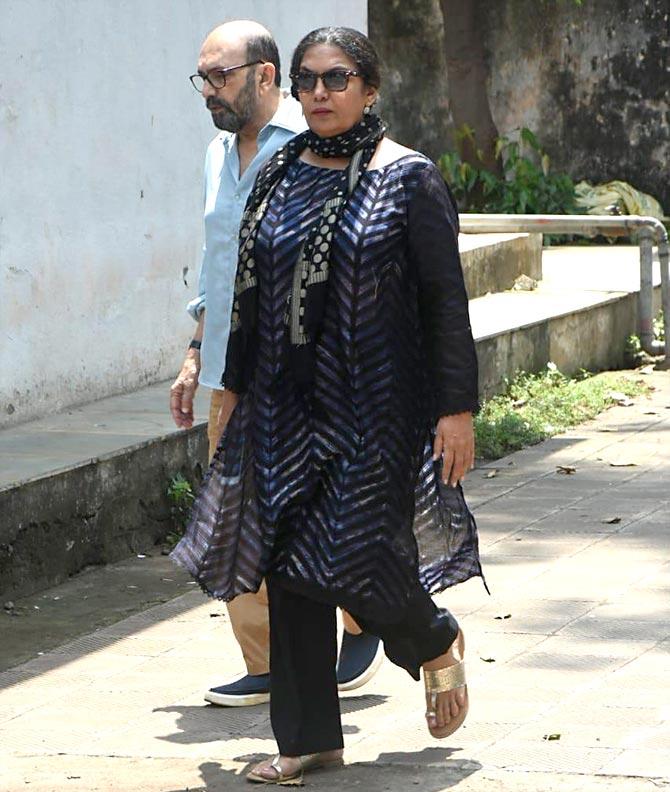 Anjum Rajabali, the well-known script writer, and Shabana Azmi.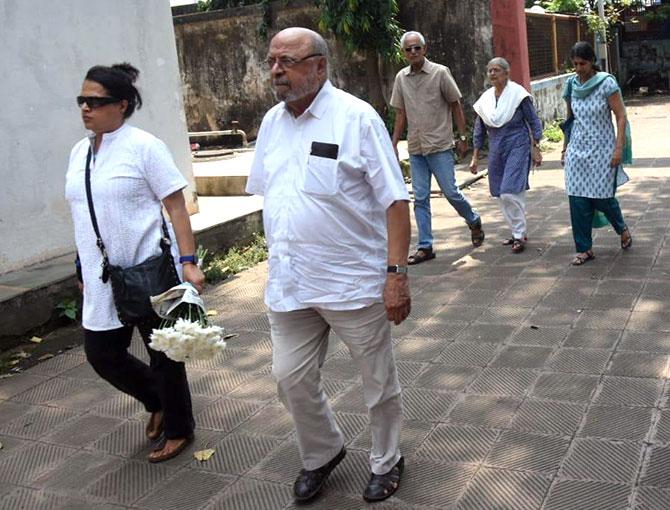 Shyam Benegal -- Kalpana's uncle -- with daughter Pia.
Kalpana worked as one of Benegal's assistants when he made films like Mandi. Sulabha Arya, centre, can also be seen.
Sadly, absent from the funeral were Dimple Kapadia, who won a National Award for Kalpana Lajmi's Rudali, Raveena Tandon, who won a National Award for Lajmi's Daman, and many actors who featured in her films.