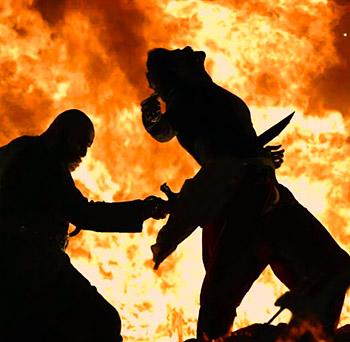 The time to find out the answer to the question that's haunted most movie-goers since 2015 is almost here.
Why did Katappa kill Baahubali?
The question was left hanging tantalisingly at the end of the blockbuster film Baahubali: The Beginning.
It soon became the butt of jokes, and the topic of memes, WhatsApp messages and animated conversations. Everybody, it seems, has an opinion on why a faithful servant turned against his master.
It's been two years now, and the answer will finally be revealed on April 28, when the second part -- Baahubali: The Conclusion -- releases in theatres.
But before that, we decided to ask you to tell us why you think Katappa, the loyal servant to the throne, killed Baahubali, the warrior king.
Post your answers in the message board below! Who knows, your answer might just prove to be right on April 28!