The Thugs are coming, and we can't wait!
Are you ready for the Thugs Of Hindostan?
They sure look stunning!
The film stars some of Bollywood's biggest stars, Amitabh Bachchan, Aamir Khan and Katrina Kaif as well as Fatima Sana Sheikh.
Directed by Vijay Krishna Acharya, Thugs of Hindostan uses the sea as the backdrop of its story and has many action sequences.
The makers have introduced us to the characters, and they all looking striking.
But we ask you, dear readers, what do you think of their look in the film? Take a look at the pictures and vote!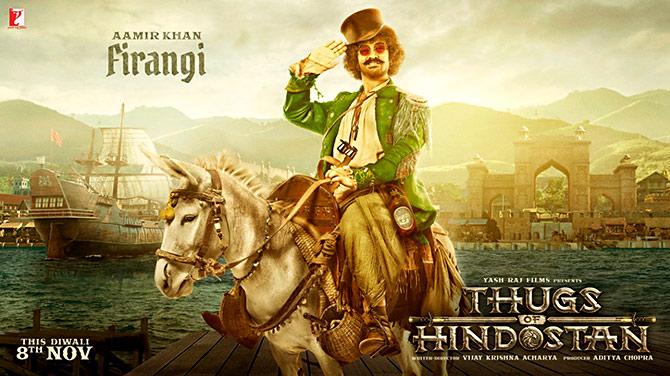 Aamir Khan plays Firangi, complete with brown hair, riding a donkey. Going by his appearance, his character seems a cunning chap.
Like Aamir's look? Vote!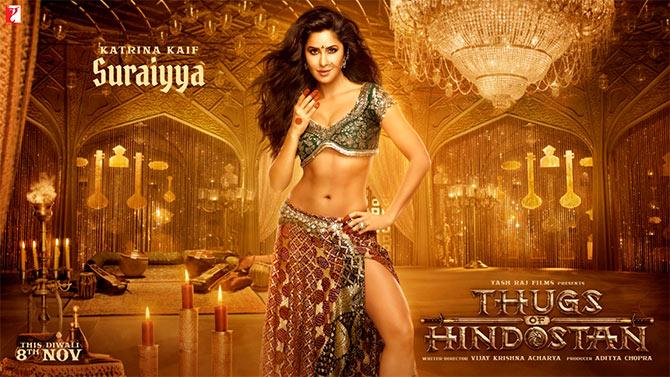 Katrina Kaif plays beautiful Suraiyya who makes every man go weak at the knees.
Like Katrina's look? Vote!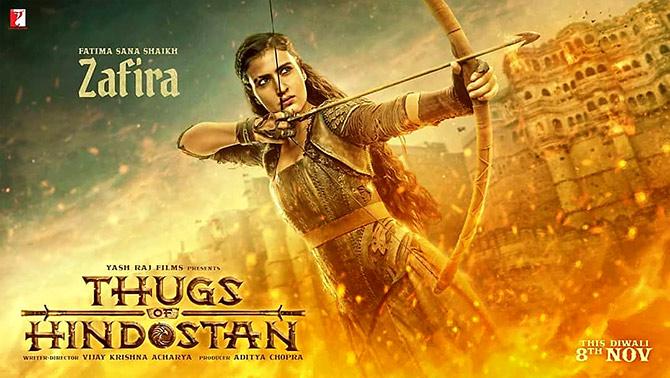 Fatima plays fiery Zafira, a talented fighter who specialises in combat by bow and arrow.
Like Fatima's look? Vote!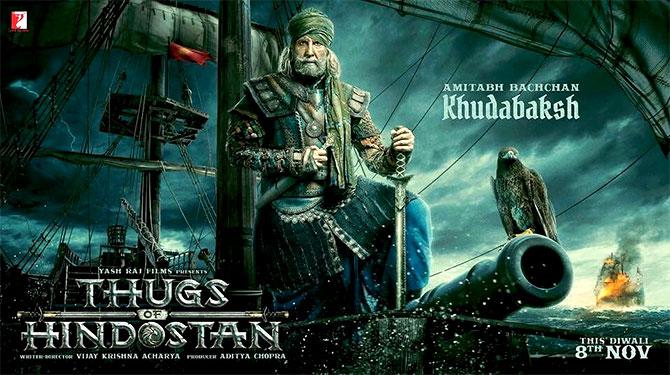 Amitabh Bachchan plays Khudabaksh, battle-hardened warrior and commander of a massive ship.
Like Amitabh's look? Vote!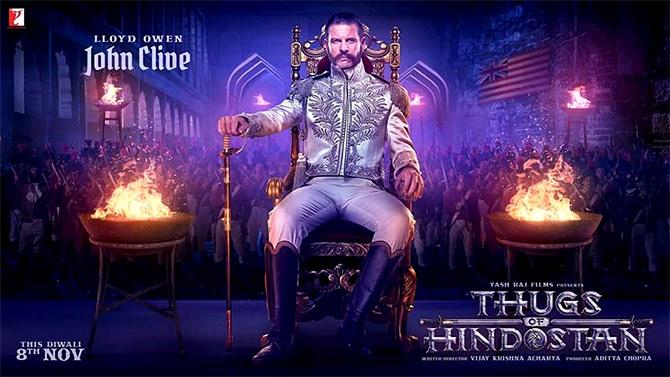 Lord John Clive is the cruel, manipulative and merciless villain of Thugs of Hindostan.
Played by British actor Lloyd Owen, Clive is the face of the British Raj in India.
Like Lloyd's look? Vote!