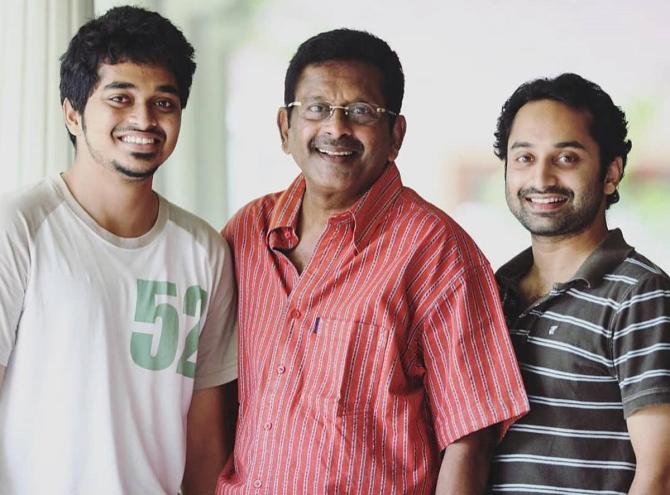 Fahadh Faasil, the pride of Indian cinema, feels a special pride about his next project, Malayankunju.
No, not because the actor injured himself during the shooting, but because his father, veteran film-maker Fazil, is its producer.
Fahadh teams up with his dad for the first time since Kaiyethum Doorath in 2002.
Brimming over with affection, Fahadh says, "I am doing Malayankunju which my dad is producing. He produced the film that launched me as an actor. I am collaborating with him after 18 years."
But Fahadh does not want to talk about the film's plot.
"I don't want to to talk about the story until the first teaser comes out. It's a subject I haven't done before. It's based on a real-life incident. It will be completed in July. We are looking at a theatrical release on August-September 2021."
***
'Ray is most relevant even today.'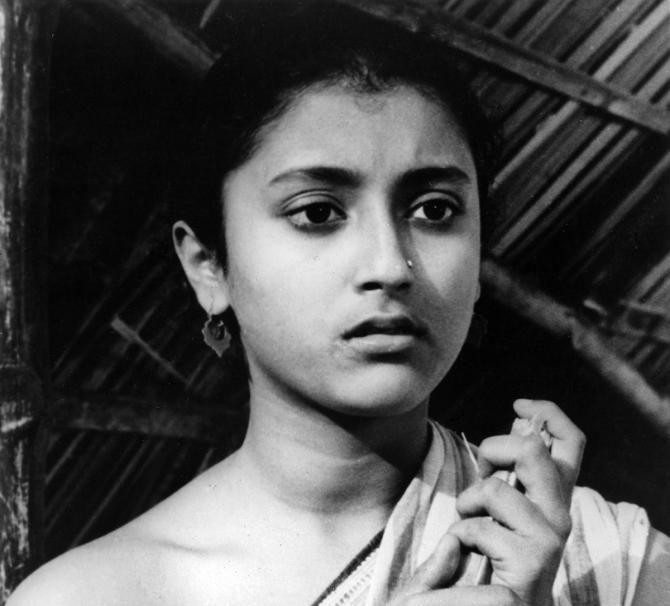 Aparna Sen had the honour of featuring in a Satyajit Ray film when she was just 16.
She played one of the three leads in Teen Kanya in 1961.
Aparna, a globally acclaimed film-maker herself, feels Ray's relevance has not dimmed through the years.
"He is the most relevant film-maker even today," she says.
But she feels other Indian film-makers have made an impact too.
"It's not that there have been no other significant film-makers though they may not be quite of Ray's stature. Adoor Gopalakrishnan, for one, (G) Aravindan for another, both from Kerala. Mrinal Sen, Ritwik Ghatak and Buddhadeb Dasgupta from Bengal. Girish Kasaravalli and Girish Karnad from Karnataka."
"The difference perhaps lies in the fact some of these were so culture-specific, so ethno-specific that their films did not appeal as much to Western audiences."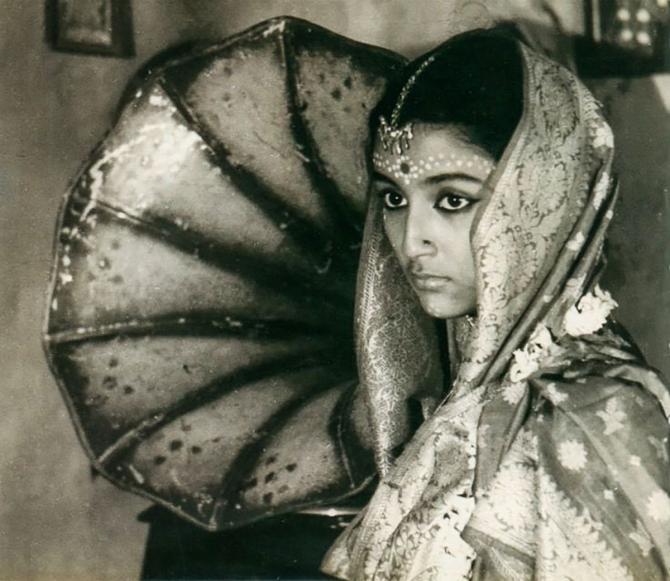 Aparna, whose directorial ventures 36 Chowringhee Lane, Paroma, Sati and Yugant, bear a direct kinship to the Ray school of film-making, feels, "Ray was deeply rooted in the soil of Bengal, of course. Yet, his films had a humane universal appeal, especially his earlier films."
"Also, Ray came much earlier than most of these others. So in an atmosphere vitiated with formula mainstream cinema that was coming out of India, Ray's realism came like a breath of fresh air," Aparna, whose father, film critic Chidananda Dasgupta, was one of the Master's dear friends, adds
Nargis Dutt had condemned Ray in the Rajya Sabha for showing India in a poor light abroad.
"Everyone knew that India was a poor country. It was stupid to pretend otherwise," Aparna says.
"But Ray gave a face to the rural poor and dignified them. He made them with their joys and sorrows relatable globally."