'I realised how serious it was when my doctors broke down.'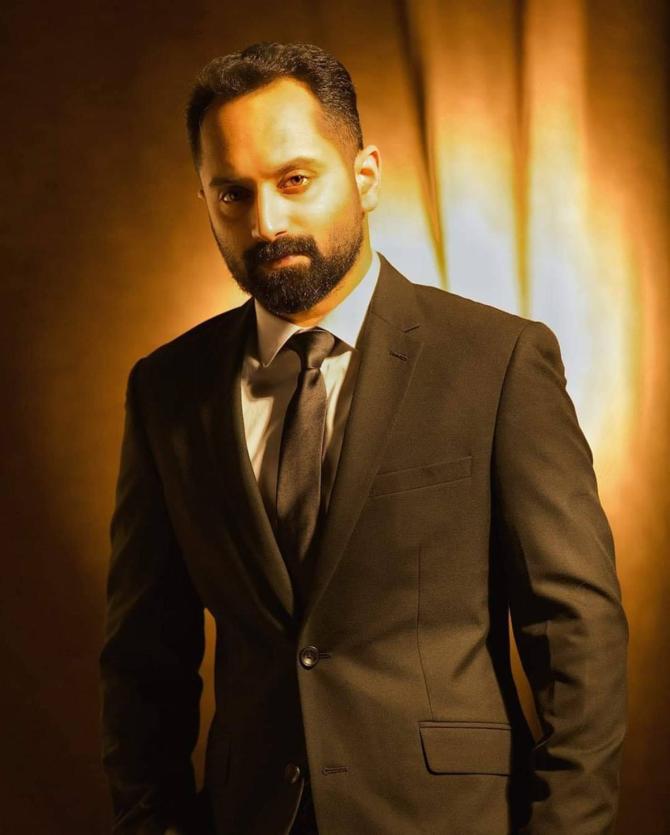 Fahadh Faasil is still recovering from an accident that he had at the beginning of March.
Yes, it was *that* serious.
"Yes, I had an accident a few weeks back. I am still recovering. The stitches should go off this week," the hugely talented actor tells Subhash K Jha.
He reveals the details: "I had a fall during the shooting of Malayankunju. It was a landslide sequence, mechanically done. We lost control over the speed. I realised how serious it was when my doctors broke down."
Fahadh says derailing is Nature's way of rejuvenating him.
"It often happens to me. I am never in one space for too long. It is more often psychological than physical. But physically happens once in a while."
Fortunately, there's a bright side to Fahadh's life too.
Every renowned actor in the world craves to play Shakespeare's Macbeth. Now, it is Fahadh's turn in the Malayalam film Joji.
Directed by Dileesh Pothan, the story revolves around Joji, an engineering dropout and the youngest son of the rich plantation family, who lives with his aspirations of becoming a wealthy NRI.
But his father thinks of him as nothing more than a loser.
Driven by greed and blind ambition, Joji decides to execute his plans following an unexpected event in the family.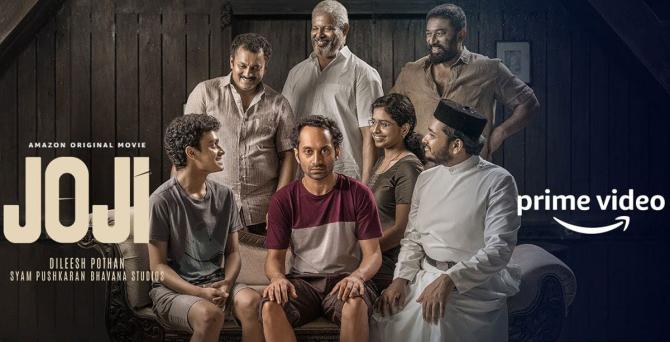 "The moment I got to know about my character and his journey, I knew I had to be a part of the movie," says Fahadh.
"I love to watch movies with unconventional plot twists, and Joji definitely packs in some surprises. I give myself enough time to understand my character and essentially become it, but Joji is one such character that had an edge to it which made the role interesting and appealing to me," Fahadh says.
"I am excited that with Joji premiering on Amazon Prime Video, viewers across the globe will be able to enjoy our crime drama."
Director Dileesh Pothan, who has worked to remarkable results with Fahadh in Maheshinte Prathikaaram and Thondimuthalum Driksakshiyum, says, "As a film-maker, I enjoy telling stories, and every film has its own journey. Joji is a special film, the story will keep audiences hooked till the end."
"With Joji," says Dileesh, "I was also reunited with a fine actor like Fahadh. It was an amazing experience to work with such a brilliant and hardworking team. Every actor embraced their characters so beautifully."
Joji will stream on Amazon Prime Video from April 7.