On the occasion of Guru Purnima, Bollywood folk paid their respects to their teachers.
Randeep Hooda on mentor Naseeuddin Shah:
'Enroute to the premier of my 1st movie #MonsoonWedding directed by the great @pagliji at #venicefilmfestival with the then costar #naseeruddinshah ..not knowing then what a profound, lasting impact he was to have on me as an actor, like he has had on countless others ..
'I followed him like a puppy to so many workshops he has been conduction for free for decades and still does in #NSD #FTII @motleyproductions and at various other places .. for the love of it.
'Naseerbhai #GuruPurnima eternally grateful'.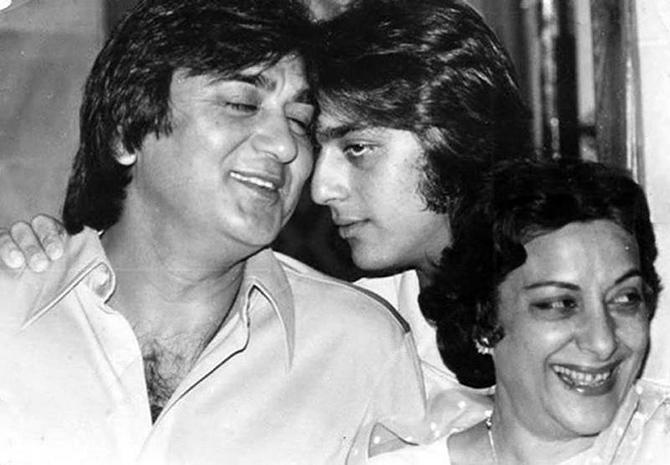 Sanjay Dutt considers his late parents Nargis and Sunil Dutt his gurus:
'Even though my parents are not here with me today, their blessings and teachings will always remain with me. They have been my very first teachers, guiding my every step in life. #HappyGuruPurnima to all'.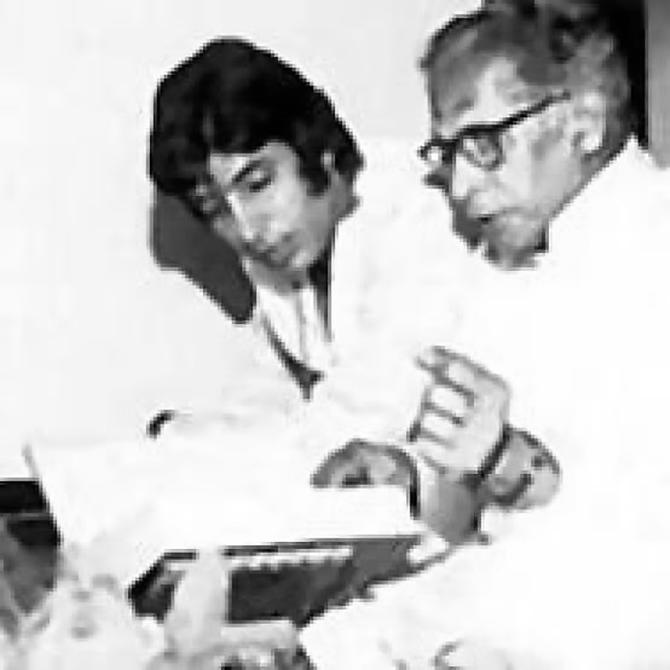 Amitabh Bachchan posted a picture with his father, the celebrated creator of Madhushala, Harivansh Rai Bachchan:
'कबीरा ते नर अँध है, गुरु को कहते और।
हरि रूठे गुरु ठौर है, गुरु रूठे नहीं ठौर॥
'गुरुपूर्णिमा के शुभ अवसर पर, चरण स्पर्श, शत शत नमन, अपने गुरु देव गुरु परम.. परम पूज्य बाबू जी''
'Kabir says the individual is blinded if he doth ignore or show no belief in the guru; for if the Lord be upset, then doth the Guru give solace, but when the Guru be upset, then there be no comforting solace, no other path..
'कबीरदास जी ने सत्य ही कहा है कि यदि परमात्मा रूठ जाए तो गुरु का आश्रय रहता है परंतु गुरु के उपरांत कोई ठौर नहीं रहता। गुरु के बिना ज्ञान नही - ज्ञान के बिना संस्कृति नही
'Without the guru, there be no knowledge; without knowledge there be no sacrament;
'संस्कृति के बिना संस्कार नही - संस्कार के बिना आचरण नही
'Without sacrament there be no culture; without culture there be no conduct;
'आचरण के बिना आदर नही -आदर के बिना मनुष्यता नही
'Without conduct there be no respect; without respect there be no humanness;
'Greetings on guru purnima.. my deference on the feet of my guru ..
गुरु पूर्णिमा के शुभ अवसर पर सबको हार्दिक शुभकामनाएं !!!
आज गुरु पूर्णिमा पर मेरे गुरु जी के चरणों में भी कोटि-कोटि नमन।'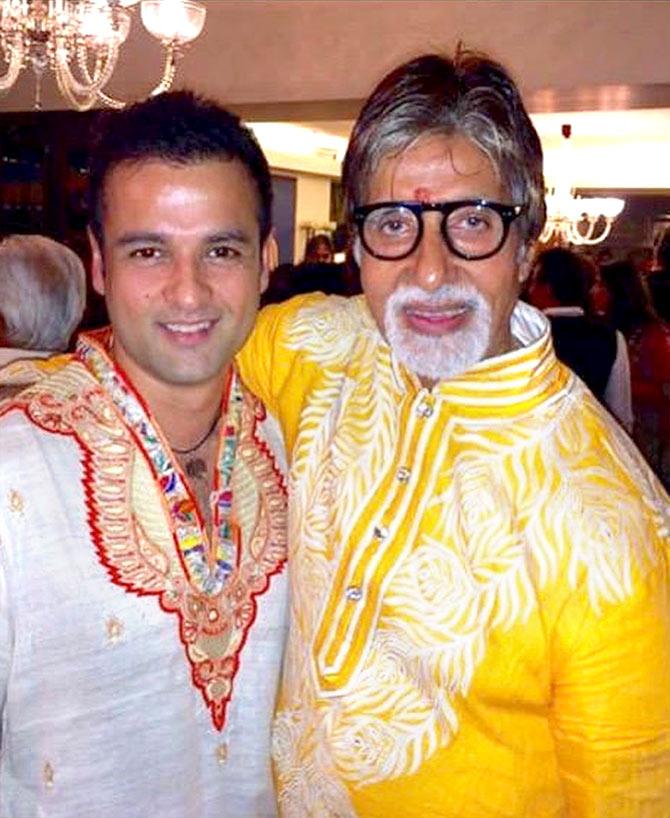 Rohit Roy considers Amitabh Bachchan his teacher:
'I have always been a self taught actor.. and he's the one I learnt from, the most!
Like many others of my generation.. Gurupurnima ke mauke par aapko shat shat pranam dearest AmitJi..
'PS: On a lighter note, my friends used to tell me during Swabhimaan that I should send 50% of my earnings every month to AmitJi.. THAT'S how much I learnt from him, if ur gettin my drift.'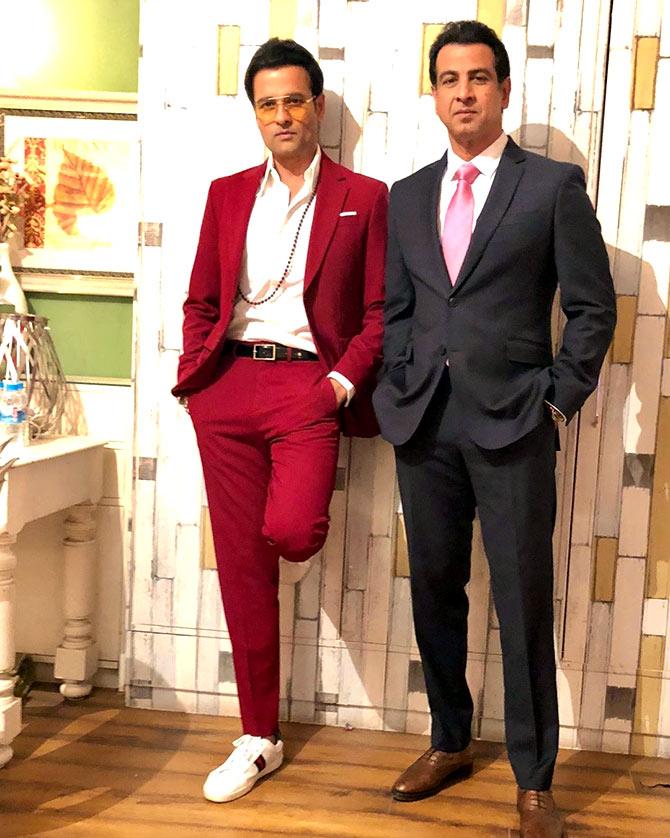 Rohit also counts older brother Ronit Roy a teacher: 'This is the other guy who has been a guru to me for as long as I can remember and taught me the most important lesson in life... #NEVERGIVEUP!
'It's never over till it's over... You only lose when you stop trying!! Thank you @ronitboseroy for this all important lesson'.
Sushmita Sen poste a picture with her family:
'A #Guru #Teacher comes into our lives to teach us, just what we need to learn at that juncture of life...to realise how to use our own individual set of skills to live our most authentic life!!!
'And I know now, a teacher can be of any age...for wisdom is ageless!!!
'To all our Teachers..young & old #happygurupurnima I love you guys!!!'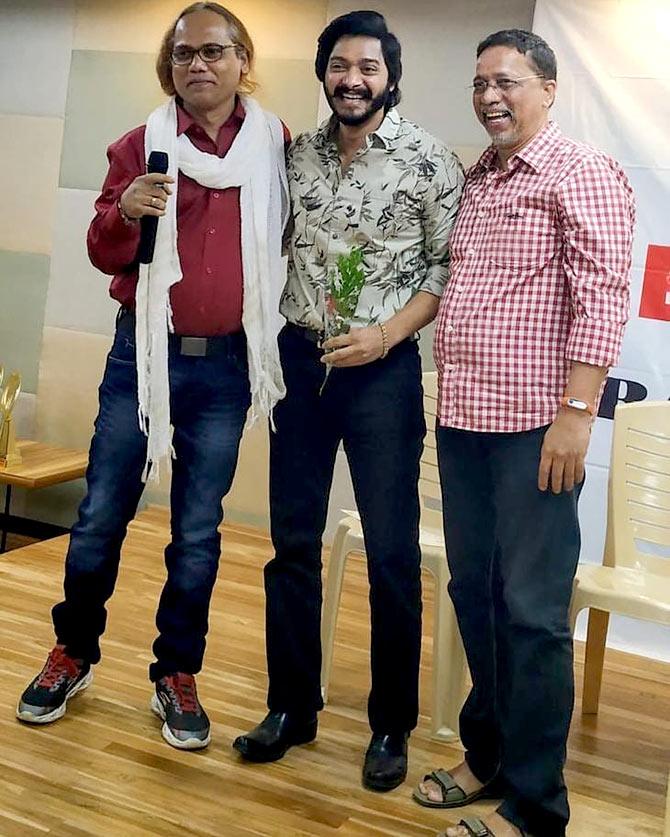 Shreyas Talpade posts a picture with his acting teachers:
'I am what I am because of them. My Gurus. Arun sir & Mukesh sir. Thank you. Will always be grateful for making sure that I don't leave the drama room without performing on my first day of workshop.
'So on the first day of my workshop I was very very nervous...we were given one improvisation task. People kept performing and I kept getting increasingly nervous.
'When it was my turn, believe it or not I started crying. Literally. I told my gurus that I don't think I can do this. Let me just go because I don't think I am cut out for this and they said okay whatever your wish is..
But today if you want to walk out of this room, you have to perform and then step out. Just stand there for 5 mins, we don't care whatever you do, either perform or stand there, but you will have to do something for 5 mins and then walk out and then may be make a choice.
'And so I performed and it was loved by all the 60-70 students present there which eventually gave me a lot of confidence to stay there and then they asked me, do you want to leave or stay?
'So that was the day when I decided that this is the room I want to stay and learn more and thanks to that I am here today'.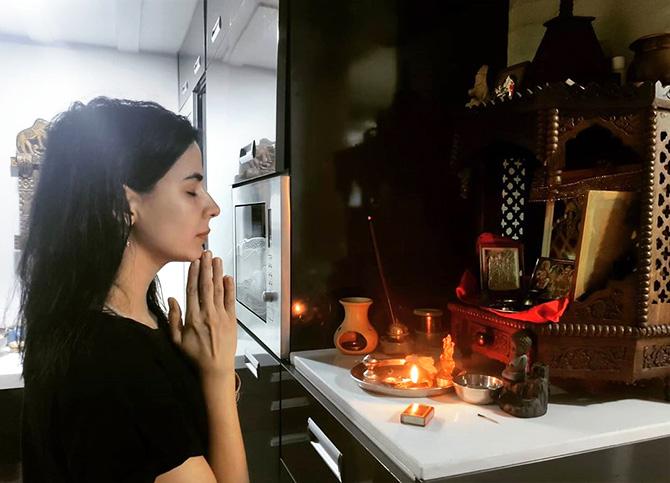 Kriti Kulhari thanked God:
'To GOD... To The UNIVERSE...To the ultimate GURU...Thank u for all that YOU have taught me... And thank u to all those who YOU chose as my teachers #Happygurupurnima to all'.