'You have to sell yourself as a product in Bollywood.'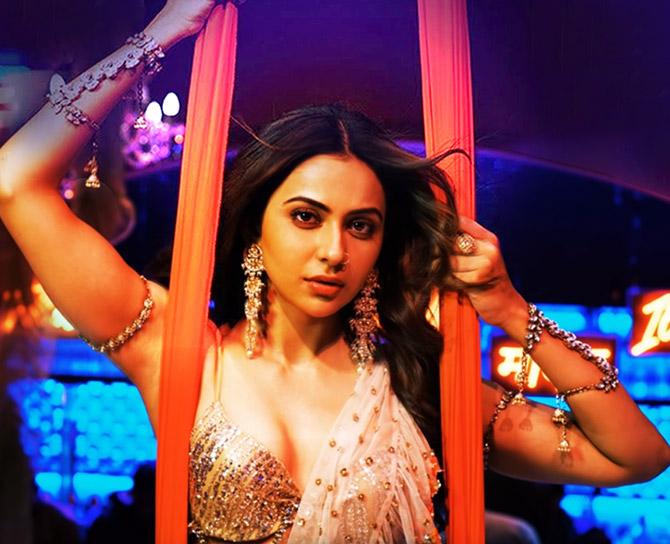 After playing Ajay Devgn's love interest in De De Pyaar De, Rakul Preet Singh plays a prostitute in Marjaavaan.
Directed by Milap Zaveri, the film also stars Sidharth Malhotra, Riteish Deshmukh and Tara Sutaria.
With new doors opening for her, will the actress cut down on her work in the southern film industry?
"I have reduced my work there ever since I started working for De De Pyaar De because this is the newest space for me and would love to experiment in Bollywood," she tells Rediff.com Contributor Divya Solgama.
This is an interesting phase for you in Bollywood. What worked out?
I don't know what worked because there's no theory or strategy.
De De Pyaar De was appreciated and I was happy with the kind of response the film and my performance got.
I call this film as my show-reel where one can see me dance, doing emotional scenes, masala and everything.
I had signed Marjaavaan while shooting for De De Pyaar De and am very fortunate that such kinds of scripts are coming my way.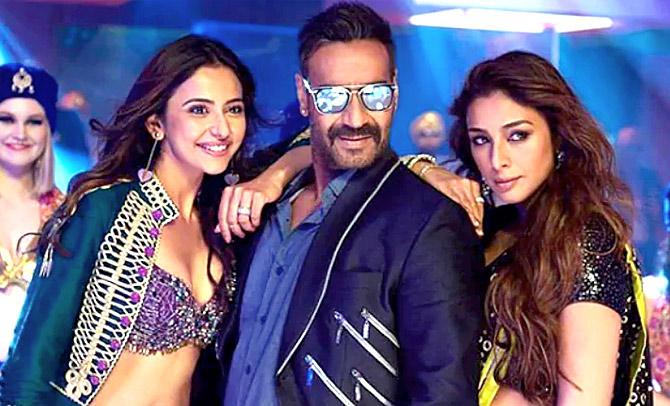 It must be a great feeling doing a film with Ajay Devgn and Tabu, and having people come out of the theatre, praising you.
Absolutely!
I was so overwhelmed by the response for me.
I had butterflies in my stomach the day it was screened because it was a big test for me.
I was nervous about how people would perceive me in this avatar.
I remember I was receiving messages till 1 am.
In fact, for about two-three days I did not understand what was happening to me.
I thanked Luv (Ranjan, producer) sir and Akiv (Ali, director) and they kept saying, 'don't be so emotional'.
The biggest compliment was that people felt I held my own in front of amazing actors.
I don't think I could have asked for anything better than this.
Did the industry's approach to you change after De De Pyaar De?
They must have understood that I want to work in Bollywood.
People may have wondered if I was serious enough to work in Hindi films or if I wanted to continue working in the south because it's very difficult to let go off a certain position.
When De De Pyaar De came my way, I did not do any film down south for almost eight-nine months.
So gradually people realised that I was very serious about working in Bollywood.
Presently, all the scripts coming my way have performance-oriented roles.
After Marjaavaan, I have signed four films and my roles are very good in them. They are not four-scene or four-song roles.
I am not saying I won't do commercial films -- I love them!
But it's great when you get interesting roles as well.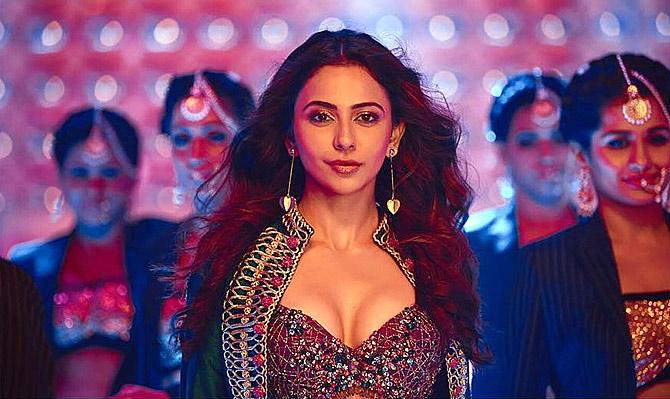 Have you found your niche in Bollywood?
The person who starts feeling like that will fall someday.
You can never ever find your place in Bollywood or be sure of what's going to happen next in the industry.
Life is very uncertain; your house could collapse if an earthquake came.
I'm just happy that people liked me and with the kind of work coming my way.
I hope it keeps coming and that I get an opportunity to showcase my versatility.
I want to experiment as much as I can.
What made you say yes to Marjaavaan?
Milap's selling point to me was that my character is like the Rekha of Muqaddar Ka Sikandar, Tabu of Jeet, and Chandramukhi of Devdas.
He convinced me to listen to the script because these are iconic roles.
After listening to the script, I feel I have got a performance-oriented role in Marjaavaan.
I feel my role is very different from what our younger lot has done in the recent past.
I play a prostitute who is very headstrong, fearless and sexy. But she's not silly, like we saw in the 1990s.
I thought it would be challenging to take something so different.
When will I get a chance to play a prostitute again? It's not a role written every day.
In Marjaavaan, my character is not trying to be sexy, but the way she looks and wears a sari gives out a raw sex appeal.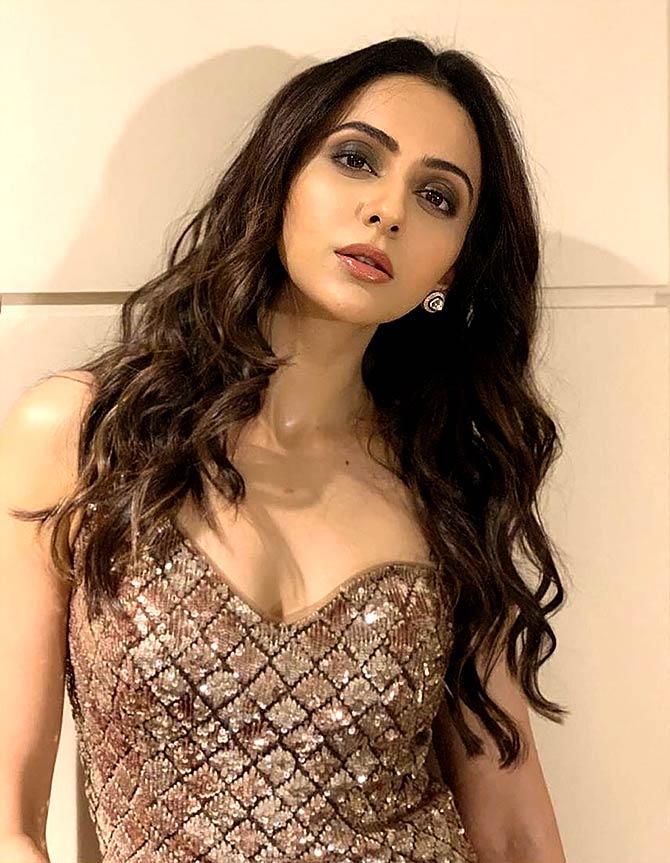 What's the one thing you have learned from Bollywood?
I was in my early 20s when I did Yaariyan and did not know that you are supposed to be in Mumbai to get more work here.
I didn't know that you had to be in touch with people here.
I am very shy to do that because I thought people would think I am a chipkoo-kind-of-person.
While shooting for De De Pyaar De, I got to know that one should call and approach people for work.
Basically, you have to sell yourself as a product in Bollywood.
There are certain things that you discover during your journey.
I don't come from a film background and did not receive any guidance.
In fact, I used to wear sports shoes and go for auditions before Yaariyan.
When you start working, you gradually polish yourself and understand your skills and the industry.
Will you continue doing films down south?
I will not leave it completely because they gave me an identity. I am very thankful to my Telugu audience.
Presently, I have a Telugu and a Tamil film on the floors.
I obviously cannot do four films down south and four films in Bollywood, but will do one-or-two in between.