'I believe there is room for everybody, and we have already shown what space we are fitting in.'
'For instance, I can't do what Ananya (Panday) and Sara (Ali Khan) can do and vice versa.'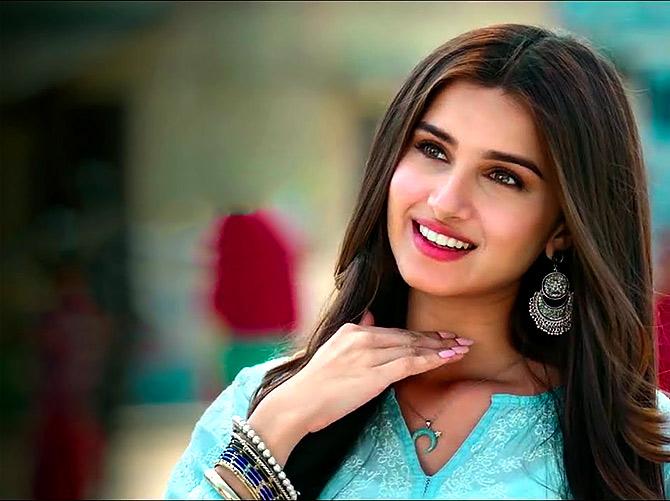 Tara Sutaria moves from teeny bopper romance in Student Of The Year 2 to a more aggressive love story in Marjaavaan.
Directed by Milap Zaveri, Marjaavaan is a romantic action film co-starring Sidharth Malhotra and Riteish Deshmukh.
"On the SOTY 2 sets, we were treated like babies and now, we are doing a very serious and intense film," Tara tells Rediff.com Contributor Divya Solgama.
After making your debut in the teen romance film Student of the Year 2, how different was it doing a romantic action film like Marjaavaan?
Both films are very different cinemas.
SOTY 2 is a light, fun film while Marjaavaan is an extremely emotional film with a lot of action.
On the SOTY 2 sets, we were treated like babies and now, we are doing a very serious and intense film.
I play a mute character in Marjaavaan, so I have to express through sign language.
There is more scope to perform in this film, and so it was more challenging.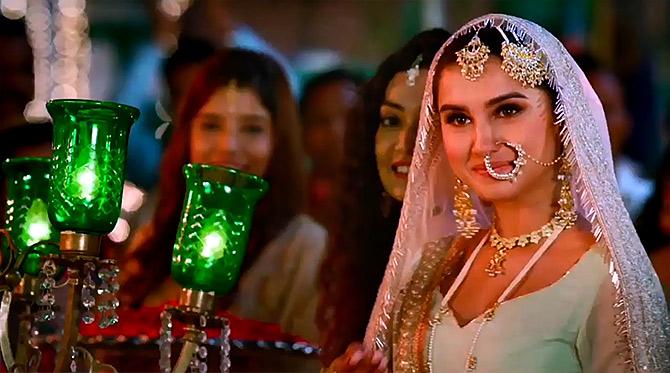 Did you attend a workshop?
I signed Marjaavaan while shooting for SOTY 2.
A lovely lady called Sangeeta mam would come at my house and coach me for my character in Marjaavaan.
She is deaf in real life and would teach me the sign language and other things related to it.
She would come at my place every night after the shoot. She has become a part of my family now.
The session continued for four-five months before I started shooting for Marjaavaan.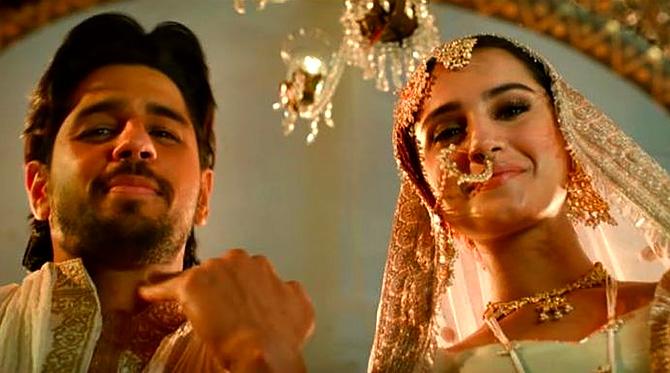 How was your working experience with Sidharth Malhotra in Marjaavaan in comparison to Tiger Shroff in SOTY 2?
Tiger and I are very similar as people, and we are good friends now.
But Sidharth and I did not know each other until we started shooting for Marjaavaan.
I know there are a lot of rumours about us but honestly, we didn't know each other at all before Marjaavaan happened.
But we do share some things in common -- we are not from the industry and we made our debut with SOTY.
It's great to have such co-stars turn into friends in life.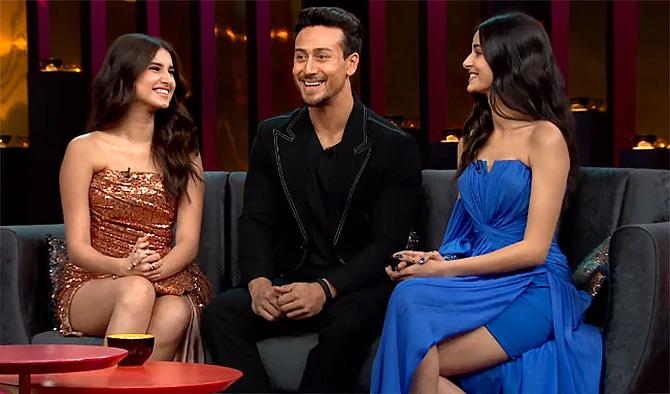 On Koffee With Karan 6, you had said that you would love to go on a coffee date with Sidharth Malhotra. Did that fuel the rumours between Sidharth and you?
That was the first (public) appearance of Ananya (Pandey) and me. You don't realise what you say, especially when you answer honestly.
I was not used to interviews then.
I'm settling down now, gradually.
On the other hand, it was a fun show and everything said on it was harmless.
How difficult is an actor's job?
It's one of the toughest jobs, and people don't understand that.
In the past one year, I have realised that a lot of people talk about actors in a very frivolous way.
They feel our job is very easy -- we just have to wear a particular outfit and say our lines in front of the camera.
But that's not at all.
We have the most bizarre work hours in a day.
We have to be on our best behavior.
We must always give our one-thousand percent.
Every move is watched closely.
One can never express emotions, like if you are upset, or have difficult lines to remember or have to stand in front of hot lights all day...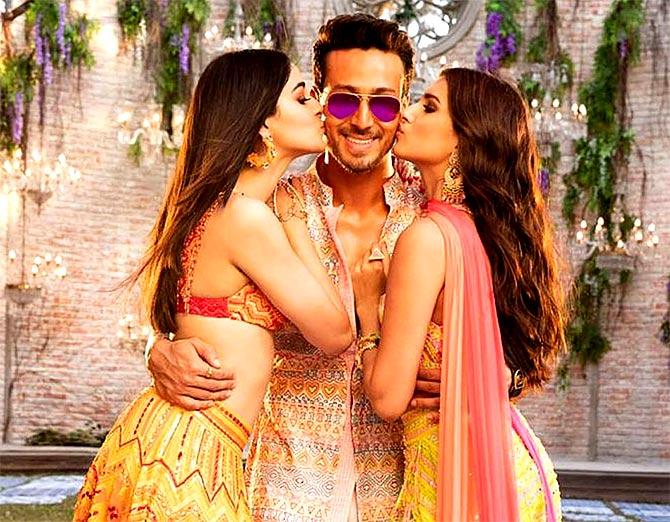 What response did you get from SOTY 2?

It was really great.
We were promoting the film all the time and did not realise that it would release soon.
Only when the screening happened did I realise that it was really happening and now thousands of people would watch the film.
I didn't know the critics would talk about me in their reviews.
Overall, the reactions were mostly great but we knew that some criticism would be there, and I was open to that.
Were you scared of getting overshadowed by the two star kids?
I think if you perform to the best of your ability, no one can take that away from you.
We have several actors whose make screen appearances for just 15 minutes and they stand out more than the lead actor.
For instance, if an actor like Tabu comes even for five minutes, she is all you will talk about.
How are you dealing with competition?
I have grown-up in a non-filmi background and don't pay much attention to competition.
When you grow up with a sibling, especially a twin, you will do nothing but empower each other.
I have a twin sister, and so I have never kept a tab on what others are doing since childhood.
We always supported each other; there's never been competition in our life.
I believe there is room for everybody, and we have already shown what space we are fitting in.
For instance, I can't do what Ananya and Sara (Ali Khan) can do and vice versa.
I know a lot of actors say I am insecure but it's probably good in a way because that makes you hungrier to do better.
I have been performing for a long time now. If I was insecure, that would have shown by now.
I am actually crazy about my work. I don't think I am insecure.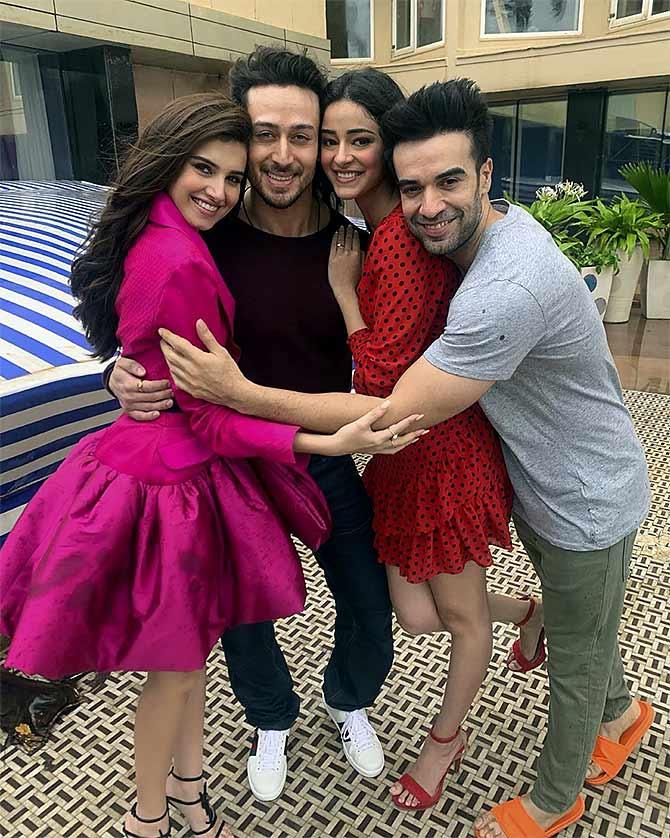 Sidharth still considers himself as an outsider despite working in the industry for a long time now. Do you still think you're an outsider?
No. I have not really understood this concept of 'insider' and 'outsider'.
It's a profession and the journey of an actor at the end of the day.
If other actors are still considering themselves as outsiders, maybe there's a lot for me to learn and understand.
Right now, I find it baffling.
I do understand that a lot of people in the industry have grown up with each other, and their parents also know each other.
But all of us come here to work, not to talk about each other's friends and families.
Sometimes I do feel left out in conversations, especially at parties, because you have no idea of what's going on.
Also, I am extremely shy during parties and so in any case, I hold back.
It's something I am working on right now.
It's said that you were offered Kabir Singh. Do you regret not signing it and missing on the one of the biggest hits of the year?
No, I don't regret it at all.
I had signed the film while shooting for SOTY 2, and was very excited to be a part of it.
I had watched Arjun Reddy 20 times and really wanted to work with Shahid (Kapoor) and Sandeep Vanga sir (director) but the dates were clashing with the SOTY 2 shoot.
We just could not figure how to manage both simultaneously, so it was a mutual decision to let it go.
I absolutely loved Kabir Singh and don't think there could have been a better Kabir and Preeti than Shahid and Kiara (Advani).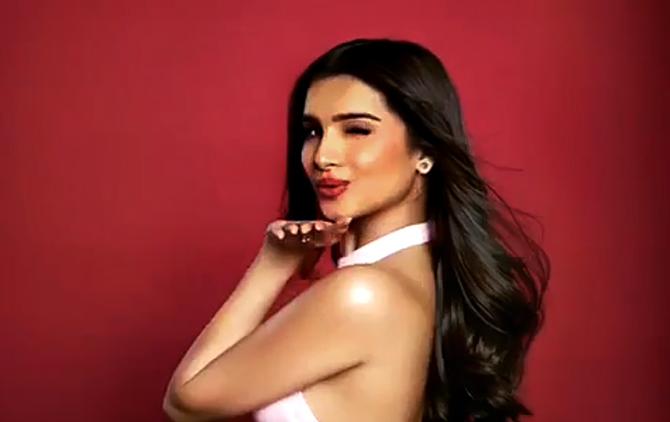 Are you comfortable with doing item songs?
I haven't thought about it; it's not something I am looking forward to.
But I definitely want to do a musical film in the next few months.
Are you open to doing films down south?
I have been offered some really lovely films but I'm unable to sign them because I was busing with Marjaavaan and now, the RX100 remake.
RX100 will be directed by Milan Luthria and produced by Sajid Nadiadwala. It will be with Ahan Shetty.