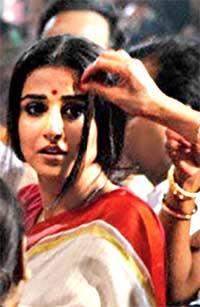 There's something straightaway attractive about a talented leading lady dominating the screen and script with her dramatic prowess and effective charisma in a full-bodied thriller, says Sukanya Verma.
Nargis mysteriously alternates between racy and girl-next-door in Raat Aur Din.
Nanda grudgingly shelters a fugitive but isn't all too innocent herself in Ittefaq.
Sadhana appears and disappears at whim to spooky effect in Woh Kaun Thi.
Waheeda Rehman competes with the eerie presence of her husband's dead ex in Rebecca.
Dimple Kapadia is framed for a crime she did not commit in Aitbaar.
And Zeenat Aman becomes the target of suspicion after her wheelchair-bound husband dies under mysterious circumstances in Dhund.
There's something straightaway attractive about a talented leading lady dominating the screen and script with her dramatic prowess and effective charisma in a full-bodied thriller.
Bollywood isn't nearly as generous with this imagery despite the edginess it promises. Precisely why we are chuffed about Sujoy Ghosh's Kahaani 2: Durga Rani Singh with Vidya Balan at the centre of a messy crime.
On that note, here's looking at the Hindi film heroine at her thrilling best in not so distant memory.
Kahaani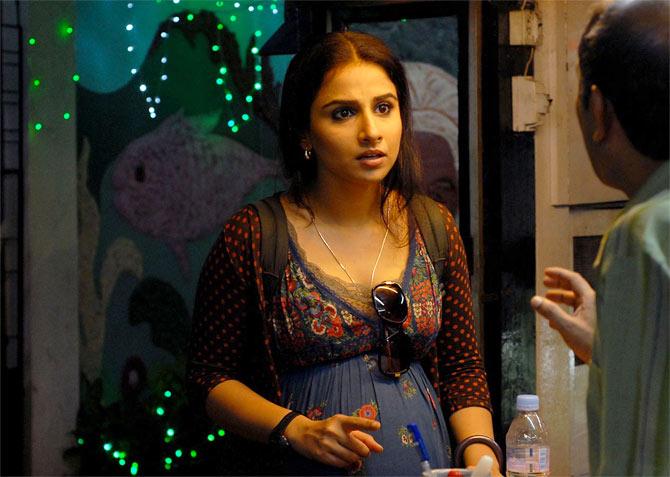 A heavily pregnant woman frantically searches for her missing husband in Pujo-time Kolkata in Sujoy Ghosh's sly, slick Kahaani.
It's not merely the ingenuity of its setting, but Vidya Balan's compelling portrayal along with a stellar supporting cast that deceives and delights the viewer till its suitably shocking finish.
NH10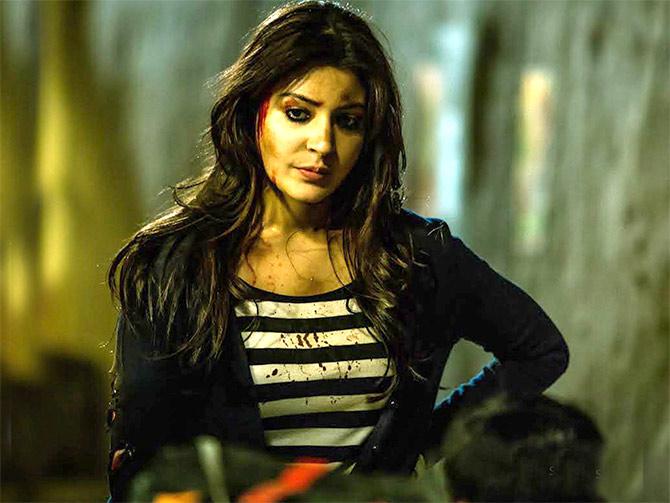 Anushka Sharma's stark NH10, of which she's both a star and producer, is at core an urban cautionary tale underscoring the disparity of multiple Indias in a manner so brutal; it takes quite a stomach to digest.
It's also a fiery expression of girl power when a push comes to shove.
Mardaani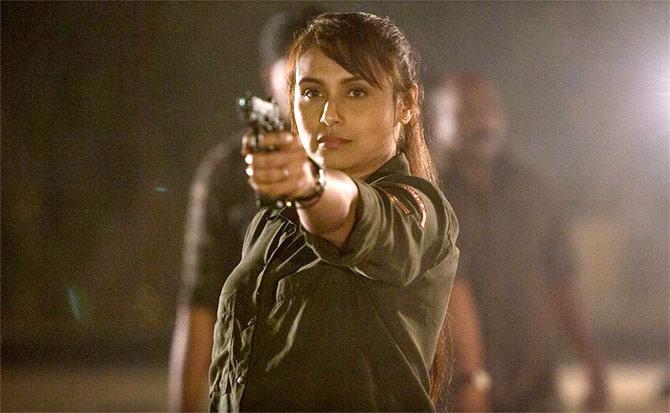 It's great to watch Rani Mukerji tread on so-called action hero territory without ever feeling the need to spell out the uniqueness of it in the cop thriller, Mardaani.
What's even more exciting is the caustic but composed tone of her rebukes as she warns a human trafficking skunk of the consequences he's about to meet.
Phobia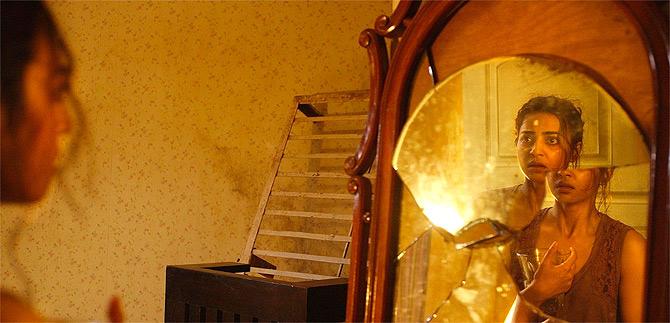 What makes Radhika Apte one of the most exciting actresses of these times is amply documented in the moody, murky Phobia.
Apte plays a character grappling with fear of public spaces and her pitch-perfect performance draws a judicious mix of intrigue and nerve-wracking.
Jazbaa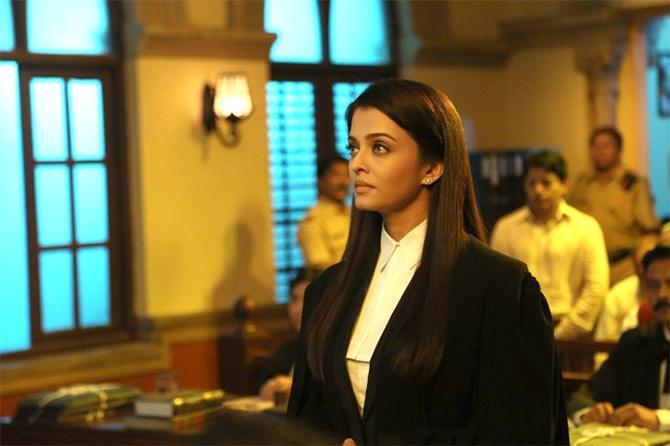 Sanjay Gupta's remake of South Korean thriller Seven Days is not a great film by any stretch, but, nevertheless, an interesting pick for a comeback vehicle by Aishwarya Rai Bachchan after a 5 year maternity leave.
Legal Eagle Ash goes on a histrionic rampage after her kid is abducted and the kidnapper insists on her fighting a strange lawsuit for ransom.
Jism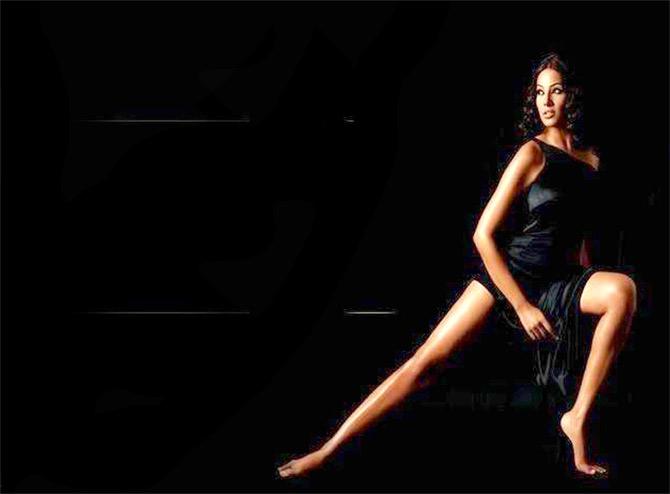 Erotic thrillers are a tricky genre since most of the focus is on the leading lady's oomph factor.
Only boldness is both a bait and expression of Bipasha Basu's sensuality that enjoys a giddy hold on John Abraham on screen and the audience off it.
Ek Hasina Thi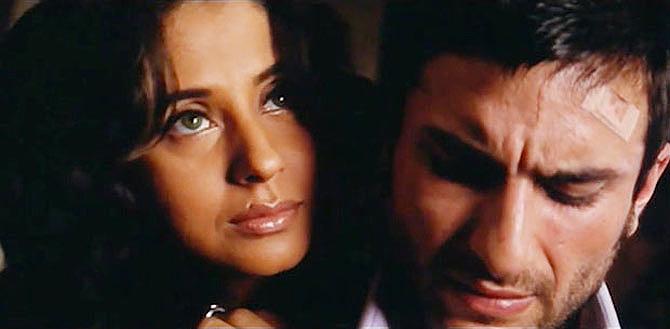 Sriram Raghavan's Ek Hasina Thi centres around a woman in various crucial stages of her life as she experiences love, betrayal, humiliation and torture.
Hardened by her extreme circumstances, she seeks revenge that's as punishing and prolonged as her erstwhile misery.
Not too surprisingly, Urmila Matondkar sinks her teeth into the part.
Kaun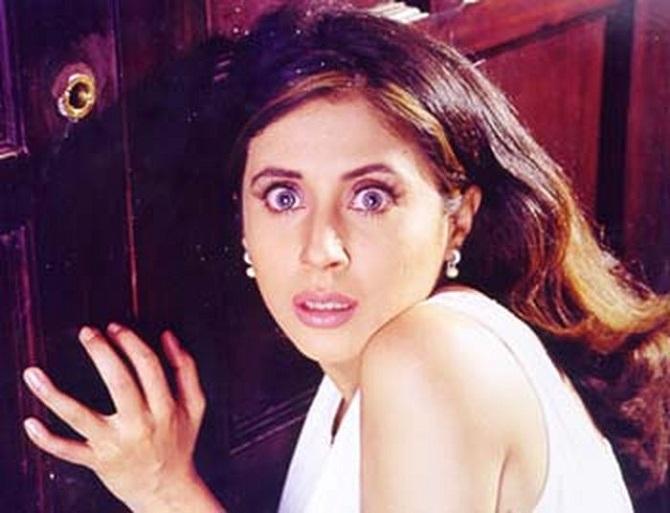 Another adventurous thriller from the stable of Ram Gopal Varma's school of filmmaking stars Urmila as a doe-eyed young woman at the receiving end of a strange stalker taking refuge in her disturbingly uninhabited abode.
Of course, the best part is Urmila's delicious transforming from wimp to wicked.
Samay: When Times Strikes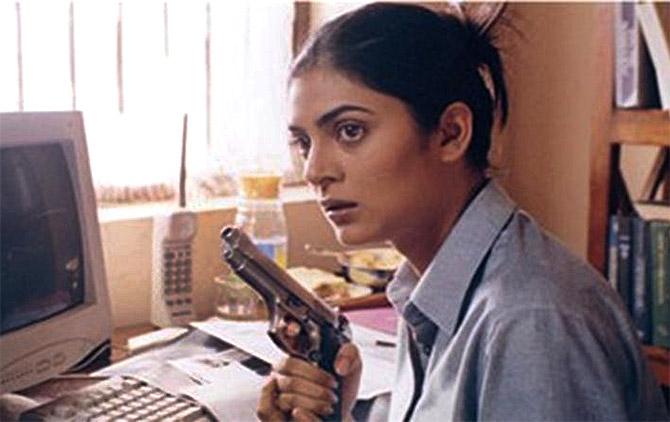 Sushmita Sen's sharp turn and understated strength as a no-nonsense cop in starchy shirts tracking a serial killer in Samay demonstrates the former beauty queen's competence in serious fare.
Too bad this inspired-by-David Fincher's Se7en thriller didn't seal the deal like it ought to.
Gumrah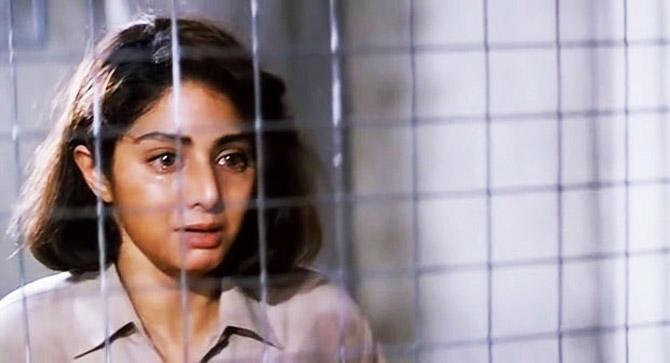 Mahesh Bhatt channels Bangkok Hilton to give Sridevi a hellish time as a singer looking for her estranged father but thrown behind bars for smuggling drugs in a foreign country.
But before Sanjay Dutt shows up to rescue, the ever-reliable Sri serves a range of emotions -- fear, vulnerability, and desperation -- like only she can and turns a over-the-top premise into something of note.
100 Days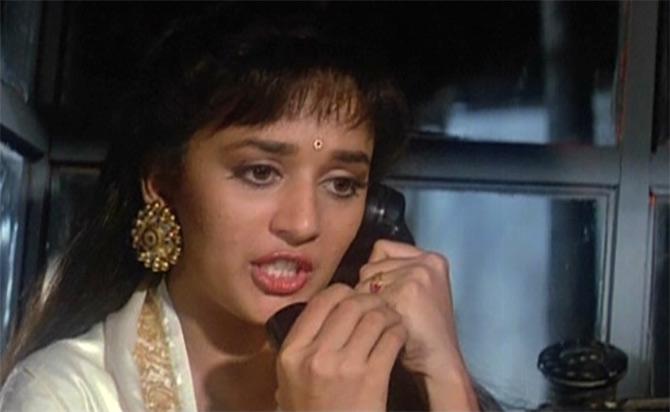 Trust Madhuri Dixit and her brand of magnetism to make the trauma of a newly wed with a rare gift of clairvoyance so concrete even in a masala thriller like 100 Days.
In this remake of Hollywood's Eyes of Laura Mars, the actress breaks walls, discovers skeletons, stalks bald goons and escapes near-fatal encounters every single time.
What's not to love?