'But it is a choice I have made, not something forced upon me.'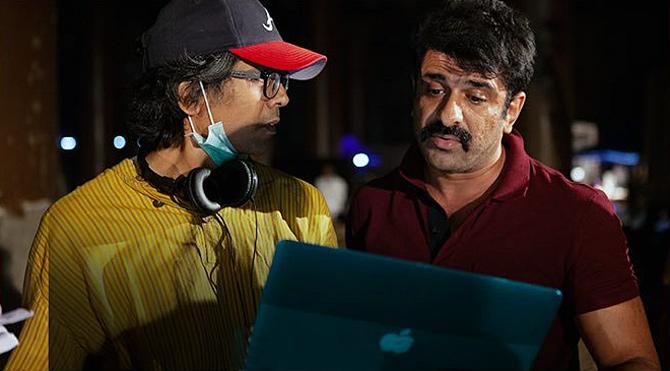 "It's mental torture trying to keep 10 episodes in your head and figure out how they will cut!" Director Nagesh Kukunoor confesses to Ronjita Kulkarni/Rediff.com as he discussing his Web series, City Of Dreams.
A family drama set against the backdrop of politics, City Of Dreams stars Sachin Pilgaonkar, Atul Kulkarni, Siddharth Chandekar and Priya Bapat among others.
Just how politically aware is Kukunoor?
"I am pretty poor," the director admits with a laugh, his hand combing through his salt and pepper hair. "But that's the best part about being a writer. You don't need to know stuff inside out before you come to a subject. The research comes after you come to the subject."
"Like, when I was doing Iqbal, people felt I was a huge fan of cricket. And I was like, 'Aaah...'," he laughs again.
Iqbal, of course, was the well-reviewed film that brought instant fame to its lead actor Shreyas Talpade.
"Iqbal was originally written for another sport. I just adapted it to cricket. The moment I knew I was going to make it, I did my research to get the facts right."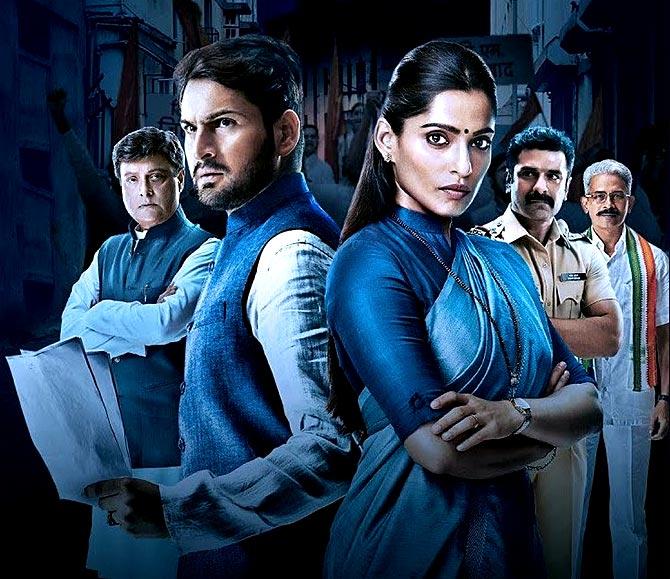 City Of Dreams was initially slated to be a feature film. It was an idea brought to Kukunoor by his co-writer Rohit G Banawlikar.
"We toyed with it, built on it and wrote a feature script. But it's one of those things that never got made," he says.
"Then the OTT space exploded and we said, why not?"
"This has three intersecting stories and perfectly lends itself to this platform," he says. "But it has been a long, long journey to get here. Normally, to make a feature film, the entire process is six months. This took 15."
Besides, Kukunoor says the fact that he had never attempted politics before made him want to take this up.
"If I do too many human stories, it gets boring. It's time to look for something else," he says.
City Of Dreams is about a bitter succession war between siblings after an assassination attempt on their politician father.
Kukunoor insists he has not based it on any political family.
"Rohit and I made a conscious decision that we would not go after any political family and use that as material," he explains.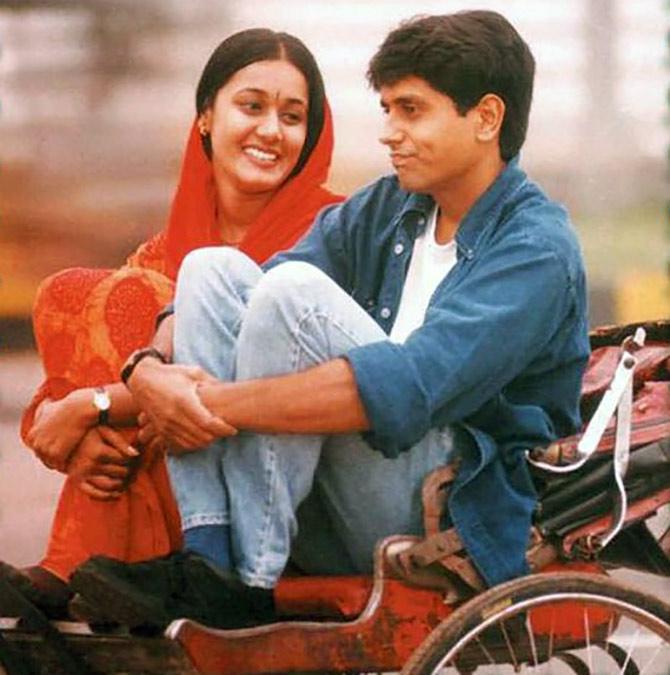 Kukunoor has always pursued various themes in his movies.
After starting off with the romance Hyderabad Blues, he has explored student life in Rockford, the workings of the Hindi film industry in Bollywood Calling, prison life in 3 Deewarein, a heartfelt story on forgiveness in Dor, a thriller in 8 x 10 Tasveer, a film on human trafficking and child prostitution in Lakshmi, and a young girl's unique ambition to help her blind brother see in Dhanak.
"It is what I struggle for and work towards," he says. "As a film viewer, I watch material -- films, shows etc -- in so many different genres and I enjoy them all, depending on my mood. I can binge on The Walking Dead as much as This Is Us. As a viewer, if I can do that, why would I want to restrict myself to one genre as a film-maker?"
But doesn't it get risky, when he starts to make anything that is not a quintessential Bollywood love story?
"It has always been risky, but my biggest triumph is that 22 years later, I am sitting across, talking to you," Kukunoor says with a smile. "I have always done what I have wanted -- not what the market dictated of me, or even what the audience wanted. That's my biggest takeaway."
"But knowing that I make these choices, I can't scream about camps or unfairness or be bitter because this is the path I have chosen. So if I choose not to play in the mainstream arena, it's always going to be risky and I am always going to have trouble finding the money to make a film or a show," he explains.
So is financing a film a concern for him?
"It is the only concern!" Kukunoor explains. "If money flowed freely, I'd be cranking up a film every few months."
"But it is a choice I have made, not something forced upon me. When all the doors were open, I never walked through them."
And that's the reason, he feels, he is still not a part of Bollywood.
"People should do what they believe in. Isn't it obvious that if I don't present myself at award functions or events or galas, that it is something I don't like?" he asks. "That's just not me."
"I enjoy the process of film-making, that's it. All the trappings that come with it..." he says, shaking his head.
"And there are huge pluses; I get to live the lifestyle I want! But that's not reason I make films. It's not the reason I got into films in the first place. I was making a lot of money and I gave up that life to make movies," he says, referring to his life as a chemical engineer before he turned to movies.
"I always found those peripheral things completely useless. Although sometimes you are forced to do it when a film is coming up for release; like you are forced to make the obligatory appearance. But it's not something I enjoy."
Watching mainstream movies is also something he doesn't enjoy.
For instance, he is not planning on watching Karan Johar's Kalank anytime soon.
"I am much more driven by the Indie space," he says. "In the last five years, the Indie space is almost world class. If you go to film festivals, you'll be shocked at the number of Indian films that get selected on a continuous basis from the younger film-makers. And that's always exciting. To watch a Court or Ship Of Thesus or Sulemani Keeda is far more exciting."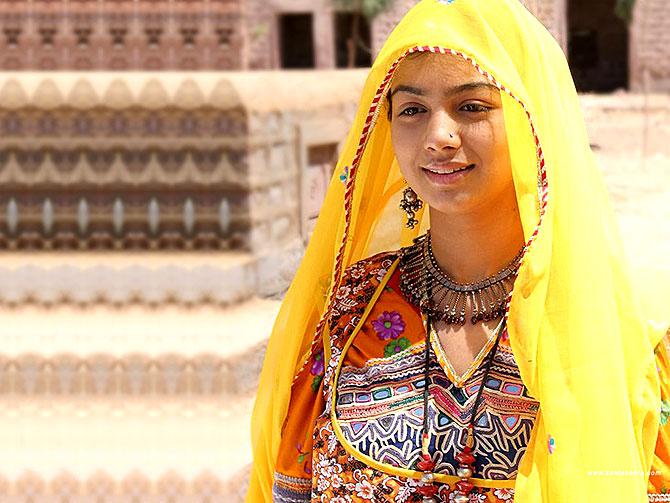 And then, Kukunoor delivers a curve ball you didn't see coming.
One of his favourite films is Dabangg!
"I really, really loved it!" he exclaims. "It reminded me of all the masala stuff I had seen in my childhood that I hadn't seen in like, 25 years. I went and watched it in Chandan (a theatre in Juhu, Mumbai). It hit every button of my nostalgia trip."
What made him walk into a theatre to watch a full-blown commercial masala movie, starring Salman Khan?
"Elahe (Hiptoola), my producing partner, had seen it and she had thought that I might enjoy it. And in one of my weak moments, I said chalo. I had the time of my life with every moment, including the entry of the hero! It was an experience I cannot go back to but as a one-off, it was a blast."
Does he see himself as a Bollywood film-maker?
"The umbrella is much larger today," he tries to explain. "It used to be very tight when I put my foot in the door in 1997-1998. Today, you can play in your little corner, without ever intersecting (the mainstream) and it still comes under the umbrella."
"But who knows? A year from now, if I say, let me make a glossy commercial film, I might venture into that, just to see if I can do that."
It brings us to the film, which started it all for him.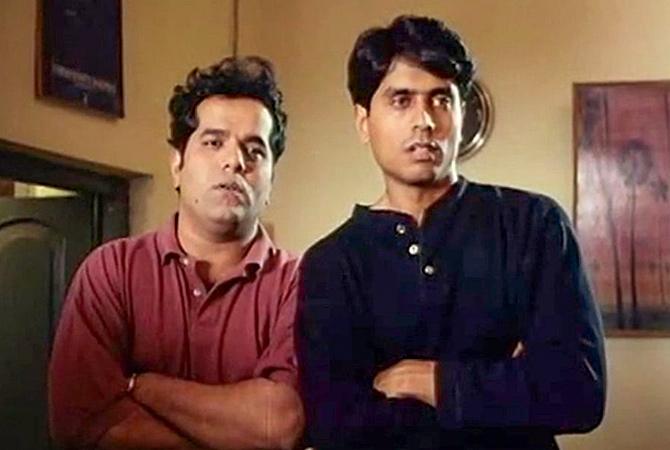 Hyderabad Blues, which released in 1998, was a small film, funded by Kukunoor himself, and starring friends and family.
Twelve films later, it remains closest to his heart.
"Nothing will ever come close to Hyderabad Blues. Ever," he says. "Because that was my first experience. I've had a lot of joy in my entire career, when I directed scenes and pulled off perfect shots but nothing will ever come close to Hyderabad Blues."
"After the first few days of shoot, when I went to the lab and saw that image up on screen, I was like, this is how it looks like. My jaw just dropped. The next time, when I went back to the dark room for Rockford, it was a film-maker talking."
Looking back, would he change anything about the film now?
"It was crappily shot and shoddily lit! I would light it differently and probably make a mess of the movie!" he says, laughing hard.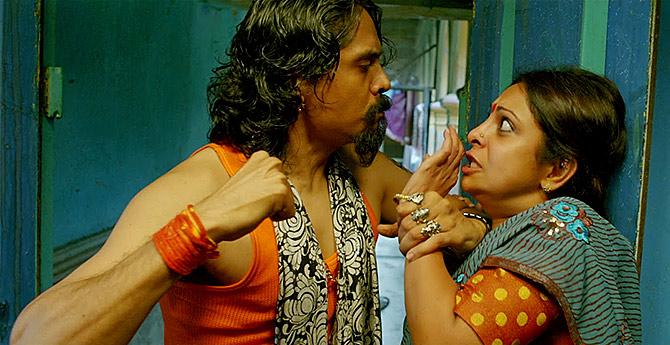 Hyderabad Blues saw him take centrestage as an actor as well, and Kukunoor has acted in several of his movies since.
Will he act in City Of Dreams as well?
"I am not there at all, not even a guy in the corner, serving tea," he says, shaking his head.
Does he enjoy acting as much as he likes directing?
"Acting is being someone else in front of the camera, but directing is entering a whole new world -- and this is not some clever line I just thought of," he replies. "When I was making City Of Dreams, you are talking about the underworld, the encounter cop, the politicians... you are only in that world. You are going to the set, to the edit studio, you are in that mental space. And the moment it's done, it's time to enter a new world. Like, maybe a horror film. As a director, you get to control every piece of the puzzle," he says.
"Shooting 10 episodes together, the fact that I've pulled it off, I can say that this is the biggest challenge in my life. Nothing else comes close."
City Of Dreams streams on Hotstar May 3 onwards.