Not in real life, of course.
Remember what Mad Men ad guru Don Draper said? 'Advertising is based on one thing -- happiness.'
And who better to peddle it than Bollywood's head-over-heels in love celebrity couples?
If starring in combo commercials strengthens a popular pair's brand power, consumers are more than thrilled when lines between real and reel are consciously blurred.
Sukanya Verma lists some celeb jodis. And do VOTE for *your* favourite at the end!
Deepika Padukone-Ranveer Singh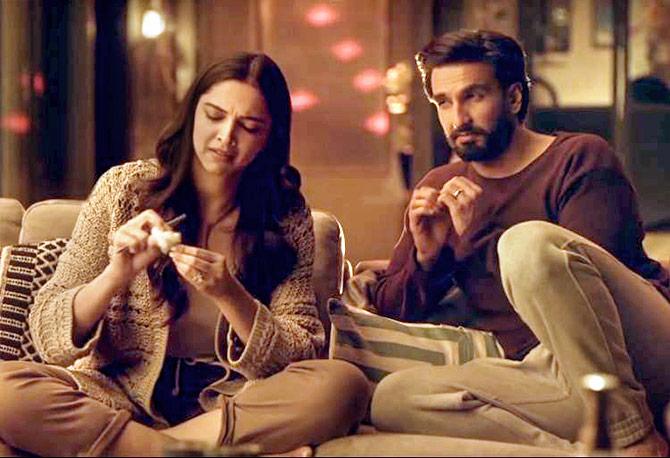 It's unlikely that the way to Deepika's heart is through an air conditioner but Ranveer Singh shows that love lies in tiny gestures in the new Lloyd commercial.
Their sizzling chemistry is the highlight of the movies they have done together, but it's pleasant to see them outside a costume drama and in an urban set-up bantering like regular, newly-weds on the couch.
Anushka Sharma-Virat Kohli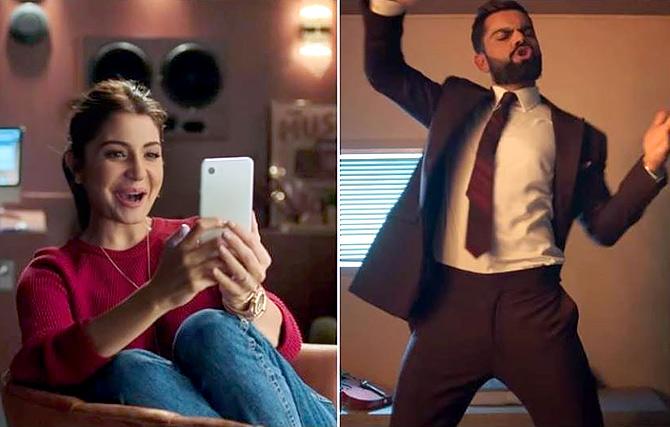 If the pre and post marriage equation in the Manyavar ads show Anushka Sharma and her cricketer better half Virat Kohli at their syrupy, sentimental best, the latest one for Google Duo has her giving him acting tips.
It's a funny scenario that would work a lot more if the Indian skipper could actually pick any of those tips!
Twinkle Khanna-Akshay Kumar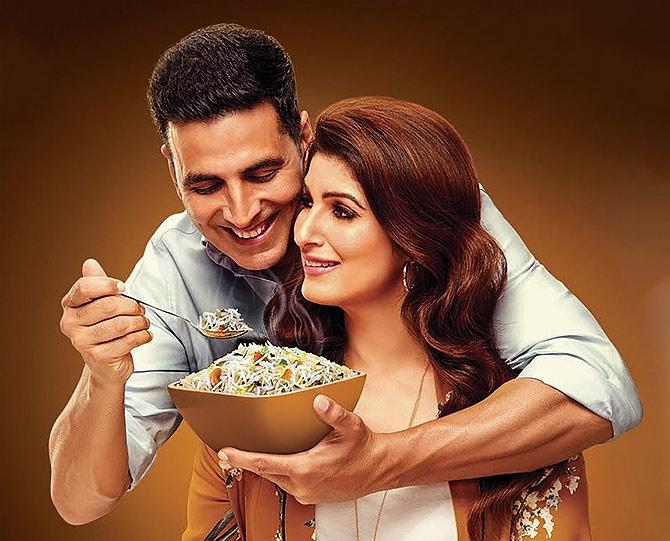 Whether they are endorsing rice (Fortune basmati rice) or diamonds (PC Jewellers), the Akshay Kumar-Twinkle Khanna jodi relies on the imagery of their marriage to lure its target audience.
In absence of Baba Twinkdev's signature humour though, it's just not that effective.
Kareena Kapoor Khan-Saif Ali Khan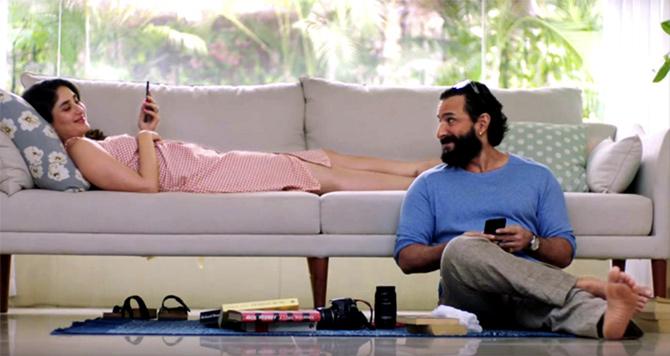 The couple loves to travel and ads by Air BnB or VIP luggage cash in on their wanderlust to create picturesque scenes of them either planning a trip or taking one in gorgeous corners of the world.
This is quite a snazzy upgrade from the time Bebo talking 19 to a dozen and left Saif dumbstruck in those Airtel DTH clips.
Gauri Khan-Shah Rukh Khan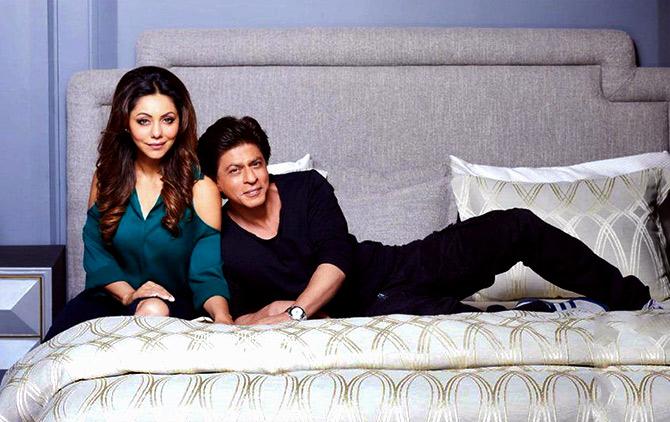 Hard to imagine SRK has any interest in upholstery but his 'the wife is always right' demeanour and Gauri's interior designing aesthetics come in play to pitch D'Décor's luxury offerings.
As interesting it is to see SRK romance his real-life leading lady, the writing could do with an element of fun.
Jaya Bachchan-Amitabh Bachchan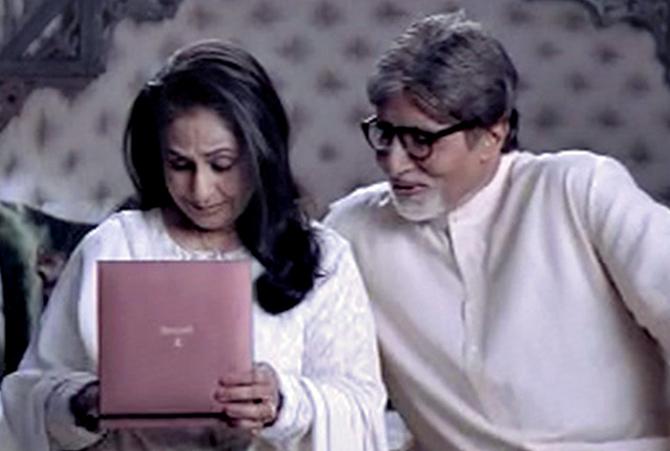 Exactly what makes the Big B and his better half's outings for jewellery brands like Tanishq and (to a lesser extent, Kalyan Jewellers) so, SO droll.
Their successful pairing on screen and off it carries just the sort of value and credibility a commercial brand aspires for.
Aishwarya Rai Bachchan-Abhishek Bachchan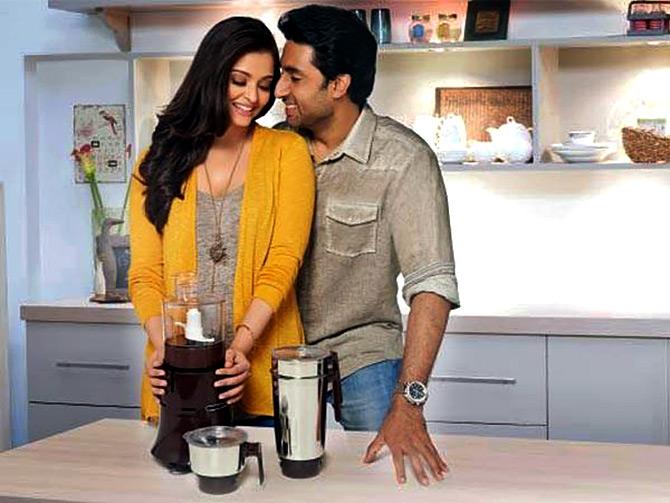 Abhishek Bachchan swooning to Ash's silky, Lux-bathed beauty is easy to buy.
But it does require some suspension of disbelief to watch them in domestic mode, stressing the merits of Prestige kitchen appliances and its out-dated catchphrase 'Jo biwi se kare pyaar woh Prestige se kaise kare inkaar'.
Bipasha Basu-Karan Grover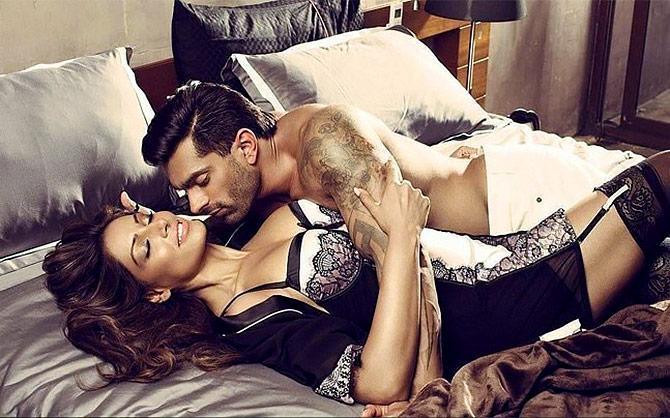 The fire in Bips and Karan's Monkey love is raging strong.
No wonder the couple, completing three years of marriage, picked a condom brand to flaunt their gym-toned bodies and scorching chemistry.
Kajol-Ajay Devgn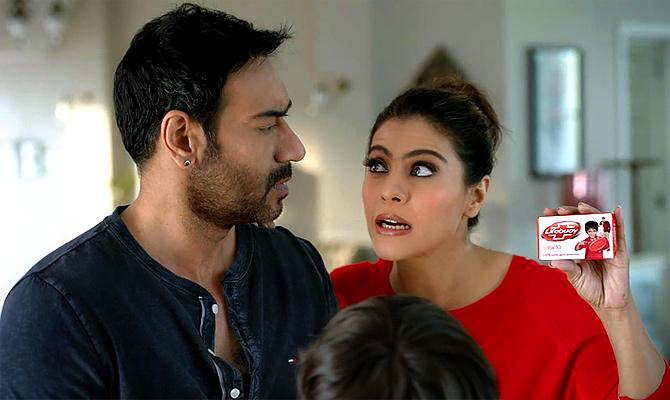 The practical, easy-going energy of Kajol-Ajay's real-life chemistry is the core of their commercial endorsements as well.
From Whirlpool to Lifebuoy, there is not much shift in the status quo.
Soha Ali Khan-Kunal Kemmu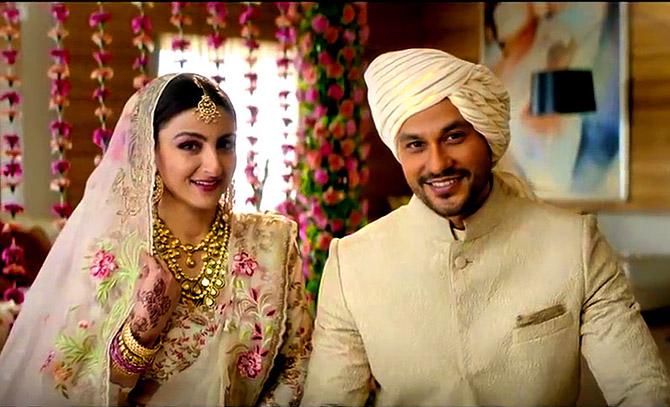 From celebrating fancy weddings for J W Marriott to sighing over their little one in HP's photographic journey, Soha Ali Khan and Kunal Kemmu's endearing chemistry is all about close-knit ties and well-packaged ads.