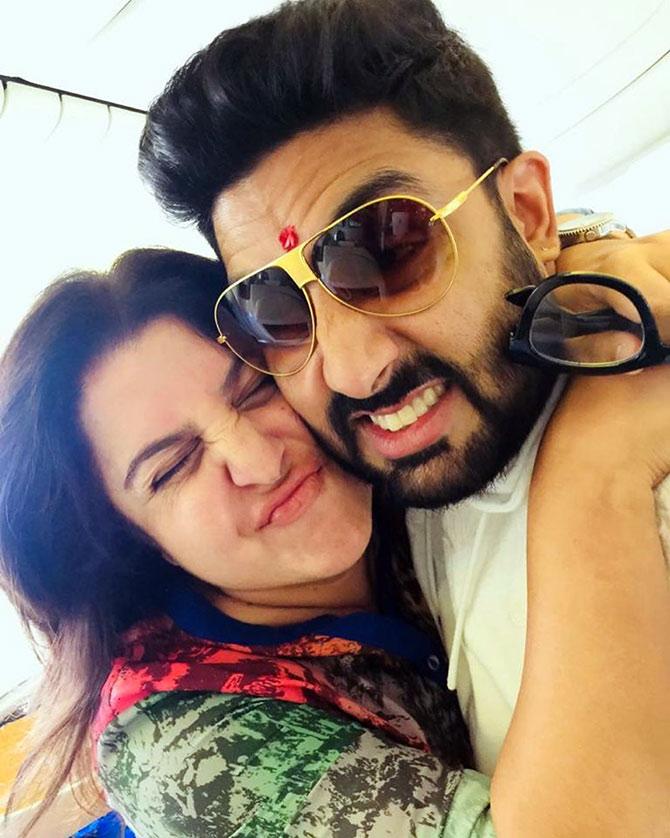 Anya Kunder -- one of Farah Khan's daughters -- has launched a laudable initiative to feed stray dogs and help the needy during the lockdown,
'My daughter Anya has decided to sketch a pet n sell it for Rs 1000. All proceeds will go towards feeding stray animals and homeless during this pandemic.. not much but she s only 12 yrs old,' the proud mother posted.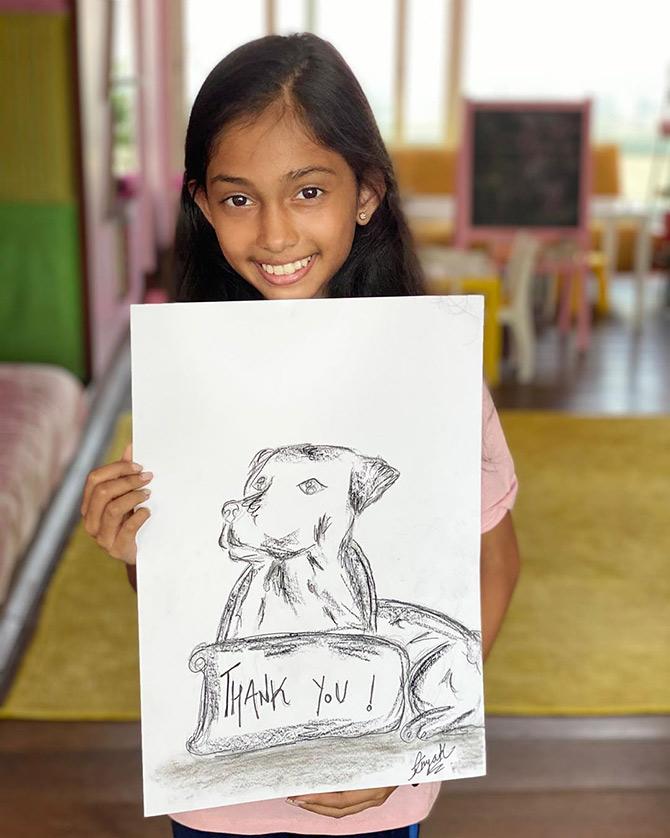 Several movie folk bought Anya's sketches and helped her heartfelt cause move along to its goal.
Then came Abhishek Bachchan who starred in Farah's last film, Happy New Year.
AB Jr paid Rs 100,000 for one of Anya's sketches.
'Who gives 1 LAKH for a sketch?? Only @bachchan ..that straightaway doubles Anyas charity drive! Thank u my mad, big hearted crazy boy bigggggg huggggg cming up which u will hate i know', Farah exclaimed in typical Farah style.
Anya had raised Rs 100,000 before Abhishek's grand gesture.
'1 LAKH RS raised by Anya!! Everyday b4 school n after.. n all weekends, she s diligently sketching for donations! A BIGGG thank you to all who have donated. All monies are being used to feed strays n to send food packages to the slums!' Farah added, posting a video of Anya at work.
Photographs/Video: Kind courtesy Farah Khan/Instagram