'I am happy to get good work; it's all because of His blessings.'
'There are so many better actors than us, but they are not getting any chance.'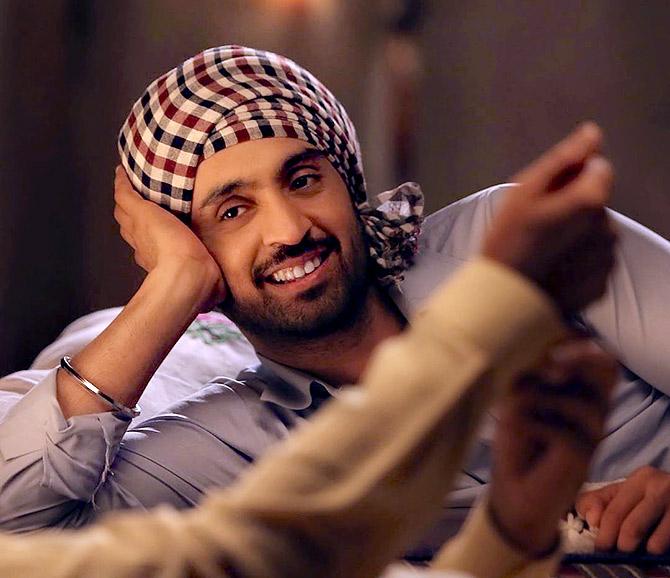 Diljit Dosanjh may increased his fan base after his Bollywood debut in Udta Punjab, but there's no doubt that he was a force to reckon with even before that.
The actor is presently busy promoting his Punjabi film Shadaa, opposite Neeru Bajwa, and he admits that he would prefer headlining a Punjabi film over a Bollywood movie where his role isn't strong.
"I realised it's better to say no and hurt a few people than do bad films and spoil your name and career," Diljit tells Rediff.com Contributor Mohnish Singh.
Quite a few Bollywood celebrities have liked the trailer of Shadaa and tweeted so on Twitter. Is the battle half won already?
No, nothing like that.
If a celebrity tweets about your film, that does not mean the audience will go to theatres to watch it. The audience must like the trailer.
Even I will never watch a film just because a certain celebrity has tweeted about it.
I will watch it only if I like the trailer.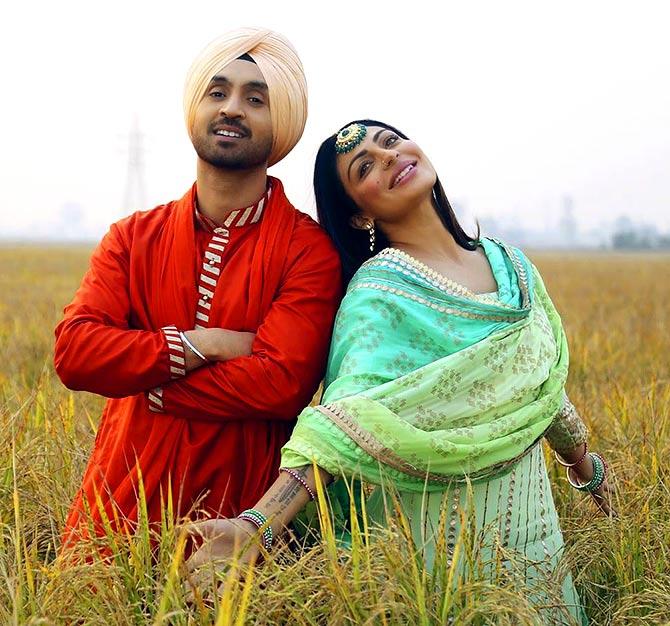 The audience likes your pairing with Neeru Bajwa.
Luckily, all my films with Neeruji have performed well at the box office.
We have done four films together -- Jihne Mera Dil Luteya (2011), Jatt Romantic (2012), Jatt & Juliet (2012) and Jatt & Juliet 2 (2013).
I hope Shadaa also becomes a hit.
The film is a quirky tale on bachelorhood. Did you miss those days while shooting it?
This is a comedy.
It does not intend to teach you something.
You cannot learn anything from films like Jatt & Juliet and Jatt Romantic.
But when you watch them, you enjoy.
All my 2019 releases belong to the same category.
I am doing a lot of comedy films this year and people will enjoy their stories.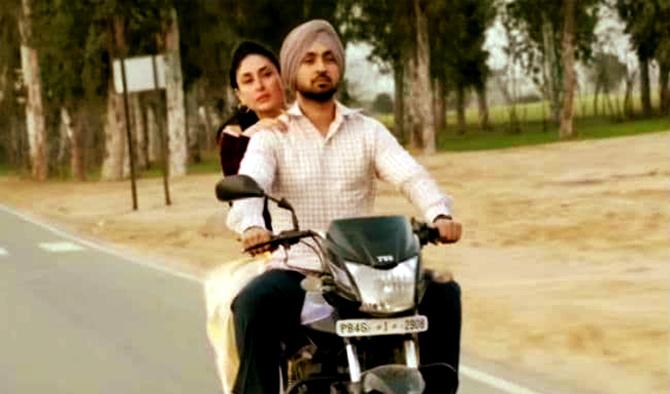 How did you bag Udta Punjab, which launched you in Bollywood?
I started getting work in Bollywood only because of my Punjabi films.
I was offered Udta Punjab because of my Punjabi film Punjab, 1984.
(Director) Abhishek Chaubey called one day and said he wanted to cast me in his film.
I had no idea about the film till then.
I was happy being in Punjab and enjoying the success of my Punjabi films.
I used to come to Mumbai because Anurag Singh (who directed Akshay Kumar's Kesari), who I have worked with on several Punjabi films, lived in the city.
The music of my films were also recorded here.
So I would come to Mumbai often, but I had never met anybody from Bollywood.
I had no idea about the makers of Udta Punjab and what kind of work they had done previously.
So I told them I would do the film only if my role was strong.
Abhishek Chaubey narrated the entire script to me, not just my part.
I have worked with several directors. Most of them narrate a story, but when they shoot the film, you find out that so many things have changed.
But Abhishek Chaubey shot Udta Punjab exactly the way it was written, scene by scene. That happens very rarely.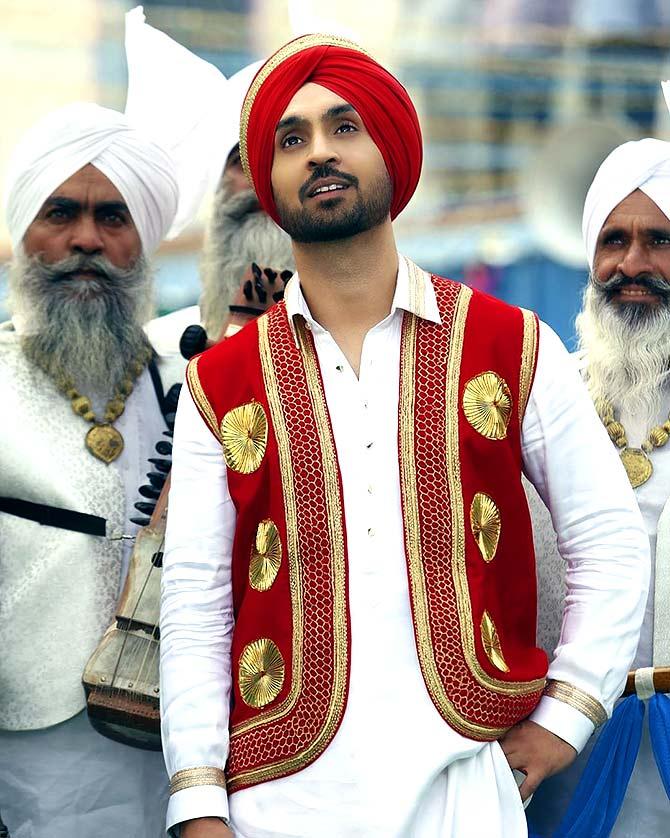 Your entry into mainstream cinema has changed the way Punjabi characters are now portrayed in films.
It's a welcome change. A lot of people have contributed to it, not just me.
I was really happy to know that people appreciated Udta Punjab and the way my character was portrayed in it.
I even got an award for my performance.
What was going on in your mind when you planned your Bollywood launch?
I had only one thing in my mind that I will never do unremarkable roles.
I wanted to do great work and that was the only thing on my mind.
I did not want to disappoint my fans, who listened to my songs and watched my Punjabi films.
I did not want to let them down by playing mediocre characters in Hindi films.
A film is good or bad, no matter which language it's made in.
I prefer a good Punjabi film over a bad Hindi movie.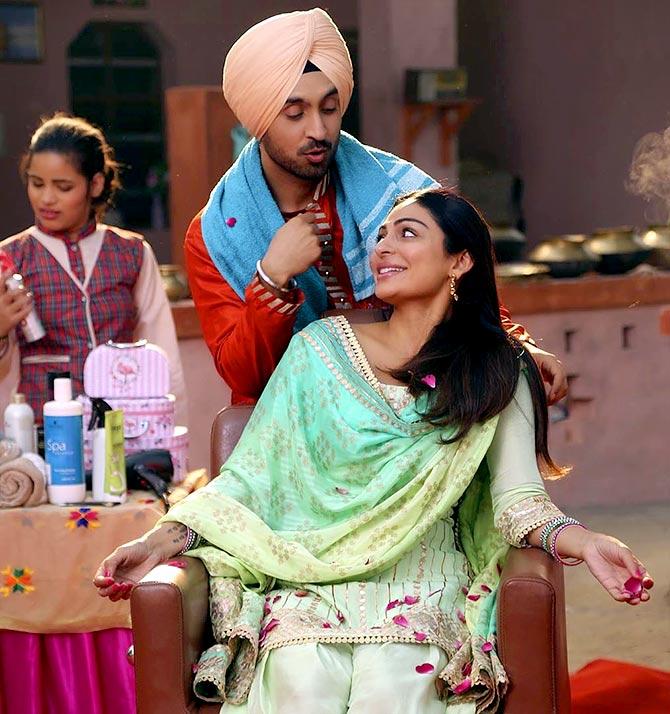 You mentioned that you will do only those films where you have a meaty character. So how many Hindi films have you turned down in the past four years?
A lot of them, and I am not lying.
I turned down three-four films only last month and they were really big films.
When they approached me, I knew the films were big and may work at the box office. But my characters were not up to the mark.
Some of the films I rejected did really well at the box office, and then I thought I should have done them.
But out of the 15 big films that I have turned down, only two-three of them performed well.
So I don't regret much.
Do you feel Bollywood has accepted you wholeheartedly?
Wherever I go, people talk to me nicely.
Nobody has ever disrespected me.
I have never had any bad experience so far.
Don't you think it will hurt people's ego if you refuse their films?
I thought about that once and ended up doing a film nobody saw.
After the film bombed, I realised it's better to say no and hurt a few people than do bad films and spoil your name and career.
I just fold my hands and say, 'Sir, I cannot do it. It's a good film and may even work at the box office, but I cannot do it.'
Have you faced any repercussions?
I am not worried.
I have my Punjabi films to fall back on.
I have my music.
I do a lot of international shows and tours.
So you are not dependent on Bollywood?
No, not at all.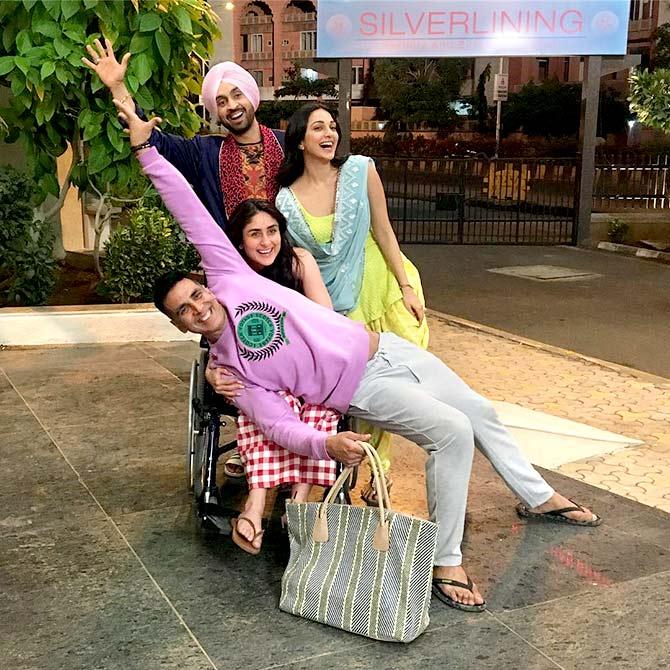 You are working with Akshay Kumar, Kareena Kapoor Khan and Kiara Advani in Good News. How has been the experience?
It was great.
If there is any Bollywood actor the Indian youth should look up to, it is Akshay sir.
They will learn a lot from him about fitness and so many other things.
Many people wonder how stardom has not gone to your head.
Stardom is because of the work that I do. If you remove the facade of stardom, we are all the same.
I am happy to get good work; it's all because of His blessings.
Otherwise, there is no dearth of talent in our country.
There are better actors, singers and performers than us. But some people get a break and get famous.
If you go to the Tik Tok (app), you will see the kind of content people are making; no Bollywood star can make that.
There are so many better actors than us, but they are not getting any chance.