Shriya Saran is back from a holiday to Peru and Colombia with her husband Andrei Koscheev.
The couple were in Mexico recently too.
Scenes from Shriya's sojourn in South America: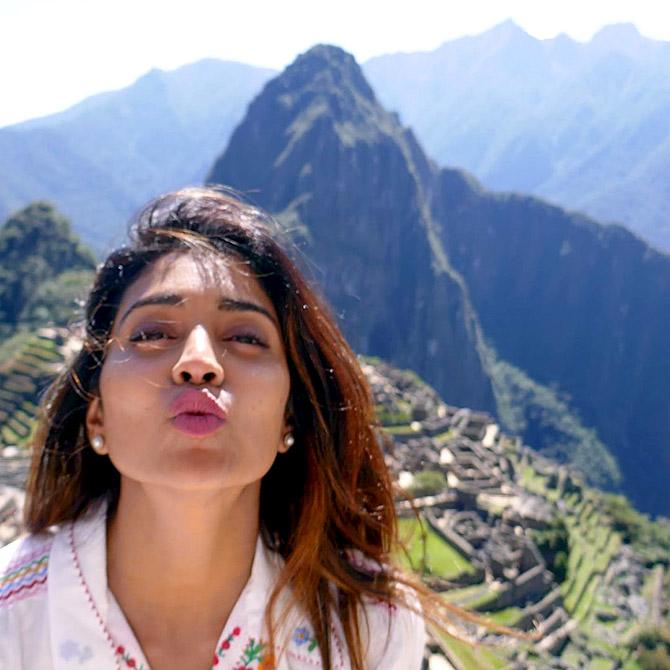 Shriya at Machu Picchu!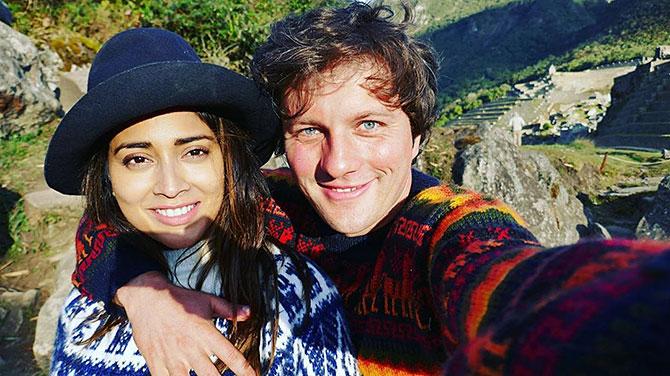 She calls Andrei 'My heart beat'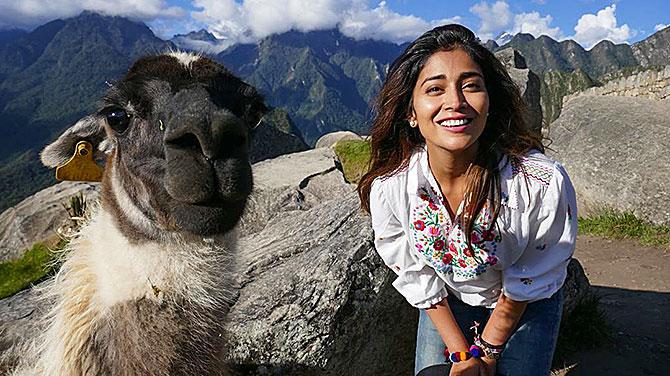 'With love from Peru! Best Phographer @andreikoscheev Look who's smiling with me'.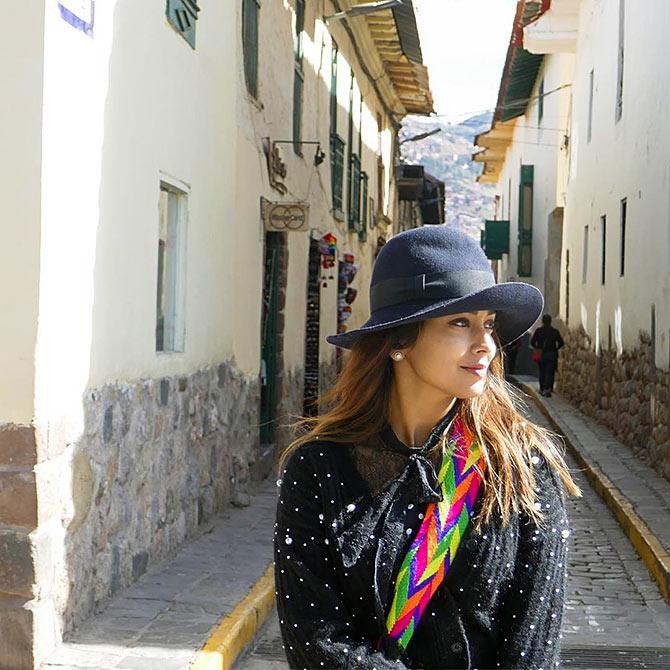 'Good bye Peru till we meet again. Thank you for beautiful memories'.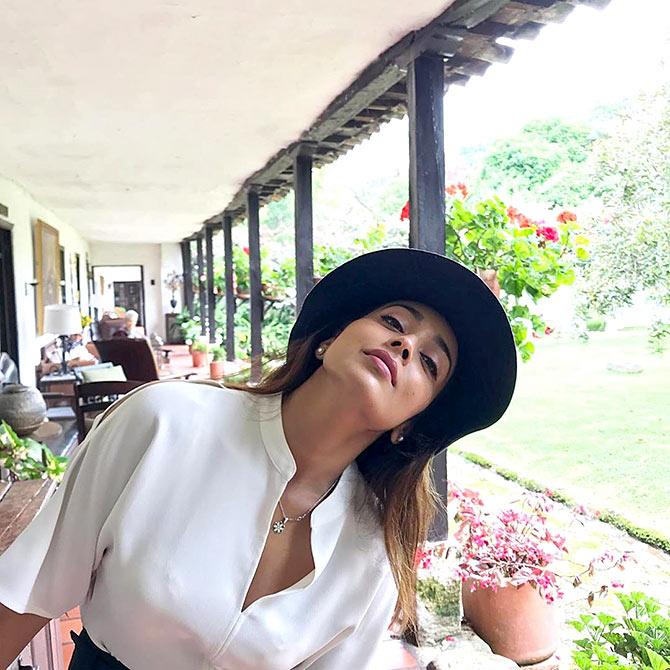 Shriya in Colombia.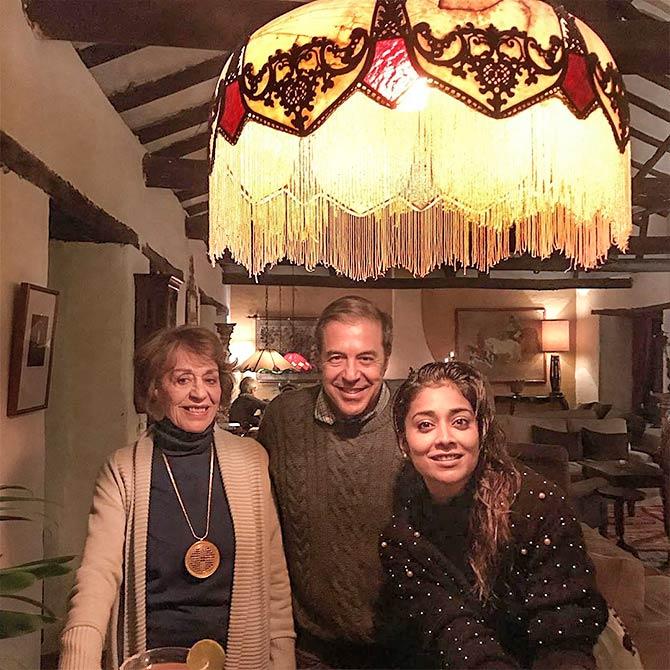 'BAZA in Colombia is heaven on earth. Roberto @rschrader8, you are like family we just met little too late. Your mother is the most inspiring women! The warmth in her eyes illuminates everything around her, including both of us and we wish to come back and give you both a tight hug soon. Our Hearts are very old friends! Stay connected with universal energy'.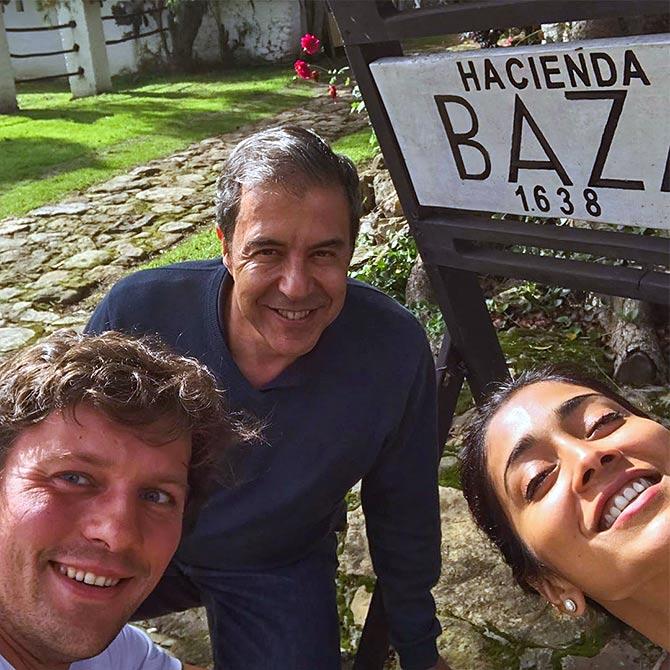 A selfie at the Hotel Hacienda Baza with Andrei and Roberto.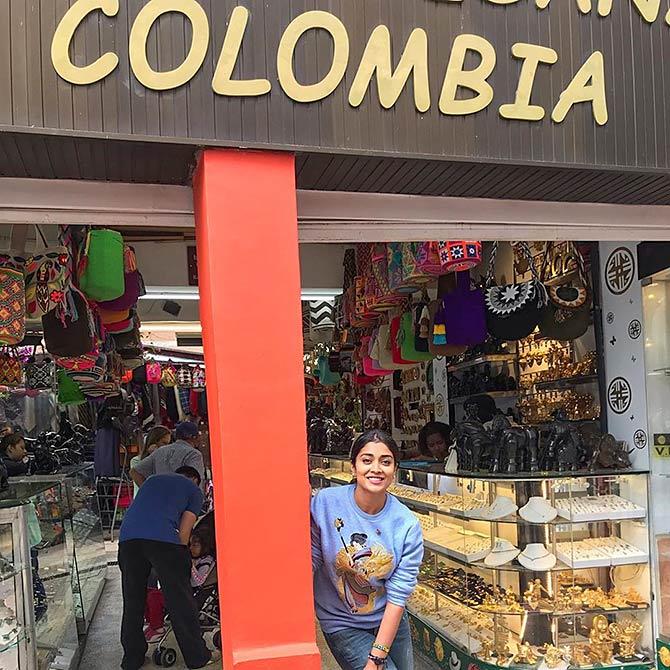 Shopping in Colombia.
Is that window shopping?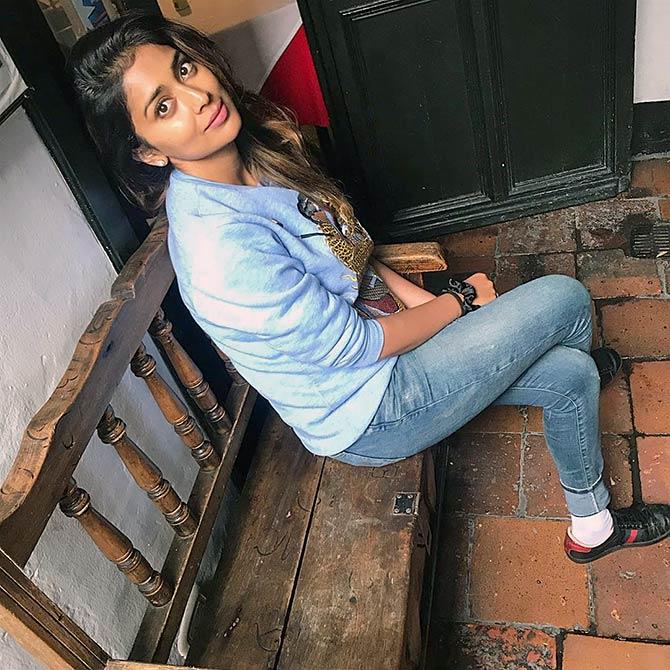 Waiting for the picture.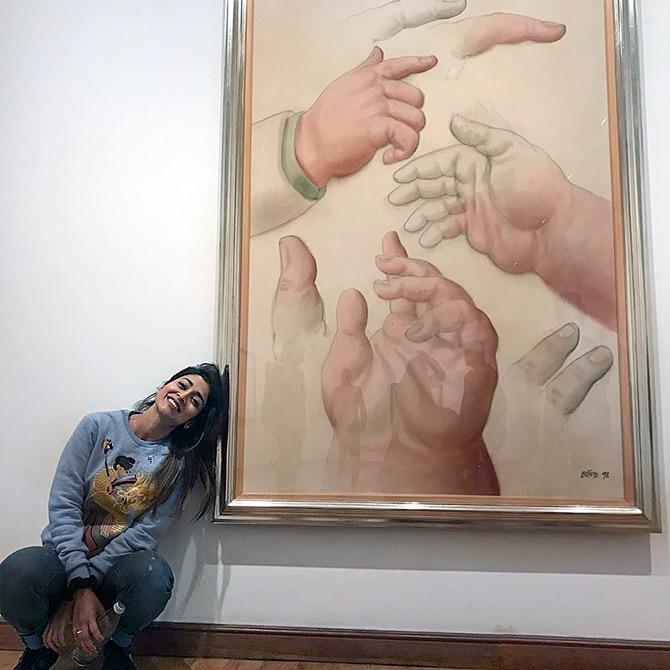 A visit to an art gallery.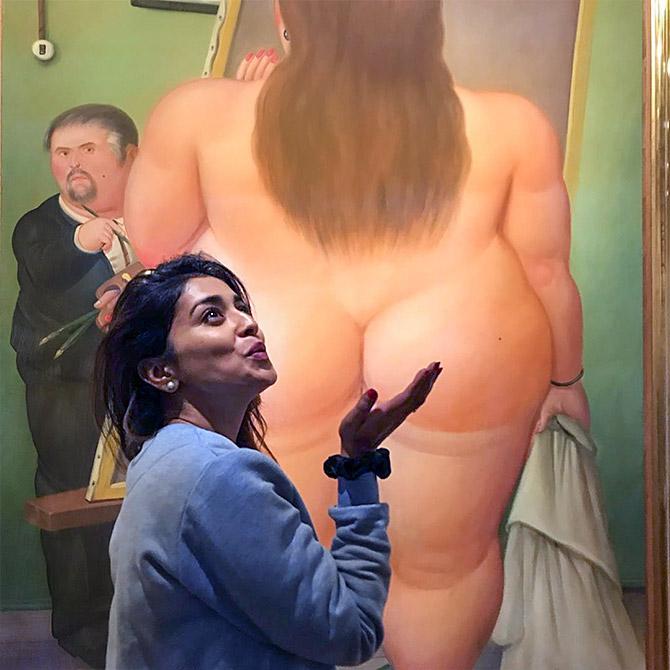 Blowing a kiss.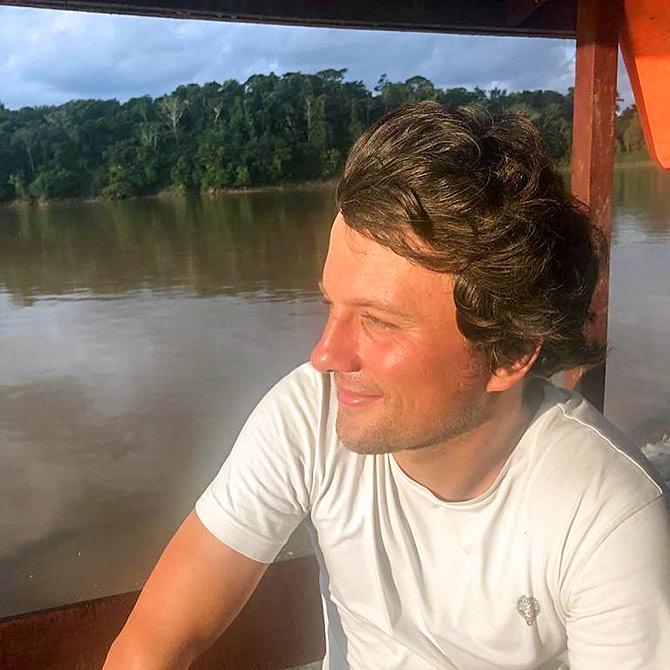 'Back home! Already missing @andreikoscheev love light and happiness to all those who are missing loved ones right now. I'm also looking forward to aloo parantha with achaar. Family friends and icy'.