'Each one of us is going through problems. My funda in life is, be nice.'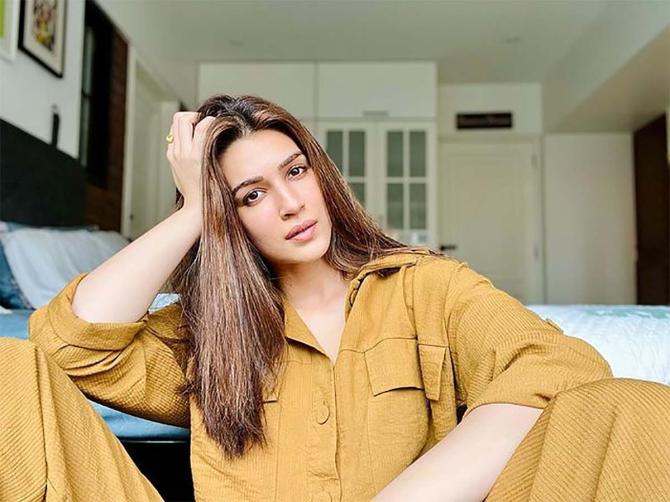 Kriti Sanon is climbing the filmi ladder, one movie at her time.
Her latest outing, Mimi, which released on Netflix, has brought her rave reviews.
"This was a film I was very confident about," Kriti Sanon tells Subhash K Jha.
Mimi is your most successful role to date. Did you expect this kind of ovation?
There are some projects where -- while you are listening to the story, prepping for the shooting and finally actually shooting -- you get a sense of what's being done and if what's being done is something special.
During Mimi, we all felt that. I am very thrilled about the range that Mimi gave me as an actor.
We all loved the script. And we got the feeling that what we were shooting was even better.
The cast and crew were brilliant. But, most of all, it was our director, Laxman Utekar, who had a great grip on his scenes and characters.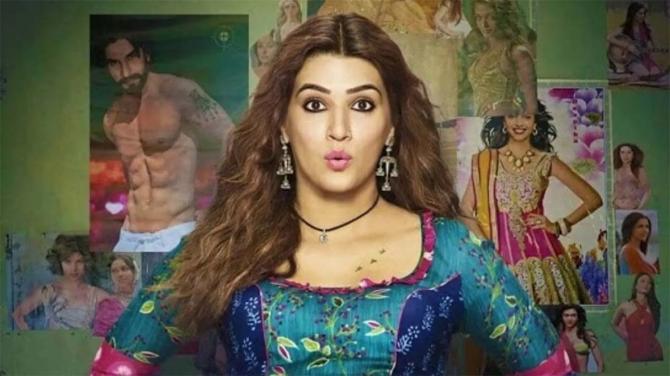 You were sure Mimi would be liked?
This was a film I was very confident about. We knew we had made a good film.
I am just so happy that even though it released on an OTT platform, it got me unprecedented appreciation.
We had all hoped it would release in the theatres. This is a commercial film, to be enjoyed with 200 other people.
Even on OTT, the kind of messages and calls I got for Mimi, I've never received before.
But you are no stranger to success.
Yes, I have tasted success before -- whether it was Bareilly Ki Barfi or Lukka Chuppi. Or for that matter my debut film, Heropanti... There have been stepping stones to success from the start.
But the validation that Mimi gave me as an actor is beyond anything I've experienced. This film revolved around my character. It gave me a chance to show my range and abilities.
I am glad the audiences were with us. I always knew Mimi was a very special film.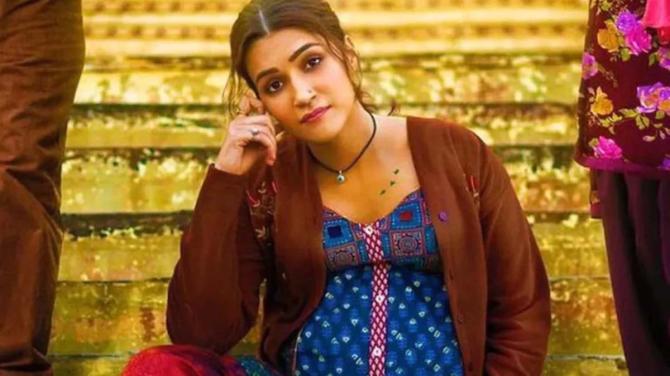 Any trepidation about playing a surrogate mother in Mimi?
No, no trepidation about playing a surrogate mother.
I did read up about it before doing the film, so I wasn't as ignorant about surrogacy as my character, Mimi, was.
The story was inspired by a real incident that happened when surrogacy laws were not in place. A foreign couple had actually abandoned an Indian surrogate mother.
No, there was absolutely no apprehension about doing the film. It was a beautiful story.
Surrogacy is a beautiful deed. A surrogate mother gives so much happiness to a childless couple.
What are your views on surrogacy? Do you recommend it to couples who cannot have children?
I think having a child is a personal decision. Most people want to have children. Some don't.
I don't believe in judging any decisions about parenthood. Some may argue there are so many orphans who can be adopted, so why go for surrogacy?
Adoption is a great option. On the other hand, there are couples who want their own biological child, but can't. Then why not surrogacy?
In our film industry, there are so many instances of surrogacy.
Mimi showed you can shoulder a film. With success comes responsibility. How careful are you when it comes to select a role? What are your dos and don'ts?
Well, yes, that's true. With success comes a lot of responsibility. Audiences do expect a certain level of credibility in my projects now.
Having said that, I've always chosen roles that excite me. I wouldn't like to play anything that I've already done.
My process of selection has always been instinctive. Whenever I haven't followed my gut feeling, I've ended up being restless on the sets.
There are times when you do a film for the wrong reasons.
I've done films because I had the time. Or because it's a big banner.
I realise that even the mistakes are a learning experience.
The only reason to do a film should be because you want to be part of it because of the script, or the co-actors or the role should attract you. At this point, I'd rather sit at home and do nothing than do the wrong film.
You recently spoke about being bullied by a choreographer. What, in your view, is the solution to the bullying and exploitation that newcomers in the industry have to face?
I wasn't bullied by the choreographer. She was plainly rude to me.
There is nothing that can be done about rude people.
Today, when I look back at the incident, I wonder why I didn't stand up for myself. Why didn't I say, 'I am sorry I know I screwed up. But this is my first show. It would be nice if you are a little more polite in life.'
Your advice to newcomers who get exploited?
Stand up for your self-respect. It would be so much nicer if people were kinder to one another, if the trolling stopped.
There is so much negativity all around us. What is the need for it?
Nothing is permanent. Everything is unpredictable.
Each one of us is going through problems. My funda in life is, be nice.
What are your plans in the coming months and years?
Oh my God! My plans for coming months and years????!!!
I am not much of a planner. I like to go with the flow. But yes, I have some projects that are on the floors and others that are in the pipeline.
I've completed Bhediya (co-star, Varun Dhawan), Hum Do Hamare Do(<em) and Bachchan Pandey (co-star Akshay Kumar).
I don't know when they will release because some of them are meant for the big screen. Hopefully, they will release early next year.
There are two others projects that I can't talk about right now.
What are you shooting for now?
I am in the middle of shooting for Adipurush (co-stars Prabhas and Saif Ali Khan). That's going really well.
It's a unique experience for me because of the way it's being shot, using technique I've never experienced before. It's blue screen and all.
There is so much to learn on the sets.
Are you happy with your career?
This is the best phase of my career and life.
I am fortunate to be doing so many different genres of cinema. No two projects that I am doing are similar.
I feel extremely blessed. I am making sure I enjoy every bit of this phase.
Feature Presentation: Ashish Narsale/Rediff.com