And you thought Bollywood was just about making movies!
Bollywood is a melting pot for all kinds of buzz and baloney.
And the things it'll teach you will leave you both awed and astounded.
Here's what Sukanya Verma learned in 2017.
Making historicals is a thankless job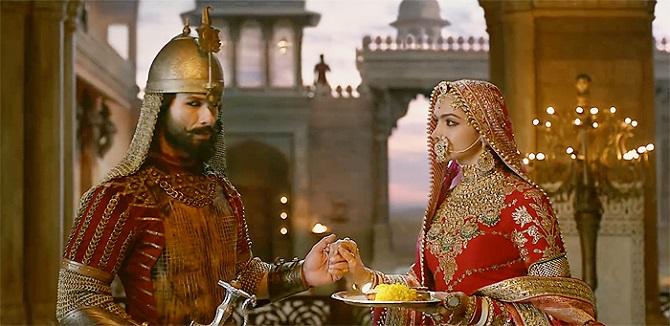 Even his biggest critic will vouch for Sanjay Leela Bhansali's commitment and passion towards his art. But the sort of shabby treatment he's got for staying true to his vision is just not right.
If the Padmavati controversy shows anything at all, it is the power of dangerous presumptions.
Without even seeing the movie, its detractors have convinced themselves and all the ban-declaring politicians of various states that the film contains 'objectionable scenes' that shall not see the light of the day.
Horror of horrors, they've actually succeeded thus far.
The 7th Rule of Fight Club -- fights will go on as long as they have to -- is true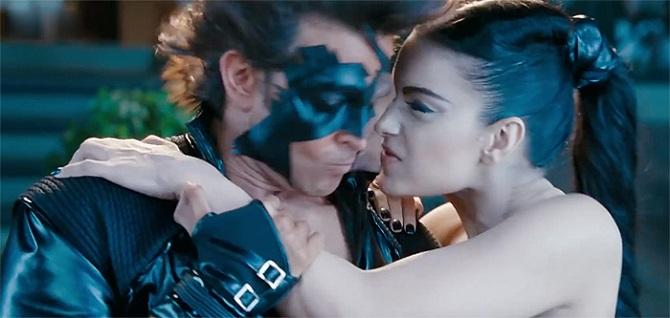 Kangana Ranaut and Hrithik Roshan's 2016 cold war went full throttle in 2017 after the Queen lambasted him openly for breaking her heart.
Forced to break his I-am-too-much-of-a-gentleman-to-react-beyond-ex-wife's-sly support stance, her Krrish co-star refuted all allegations even as opportunistic media and open letter-writing colleagues have a field day adding fuel to this raging, ridiculous, fire.
Marriages are made in the Tuscan countryside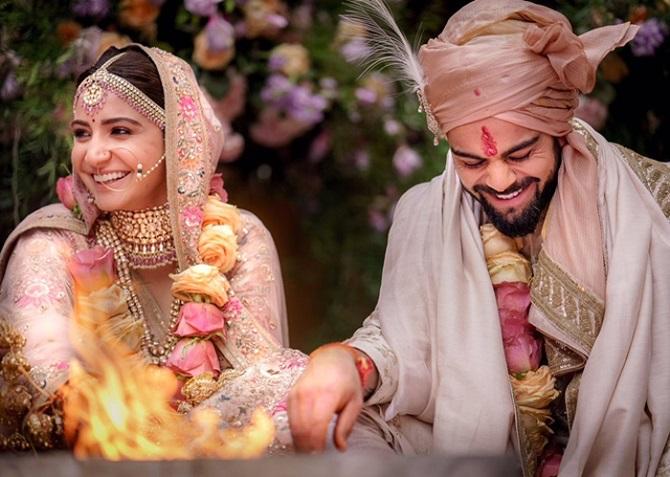 Photograph: Kind courtesy, Anushka Sharma/Instagram
That unmistakable glow of love enveloping Anushka Sharma and Virat Kohli's visage at their stylish Italian wedding gives us hope in the age of floundering celebrity romances.
In UP lies the USP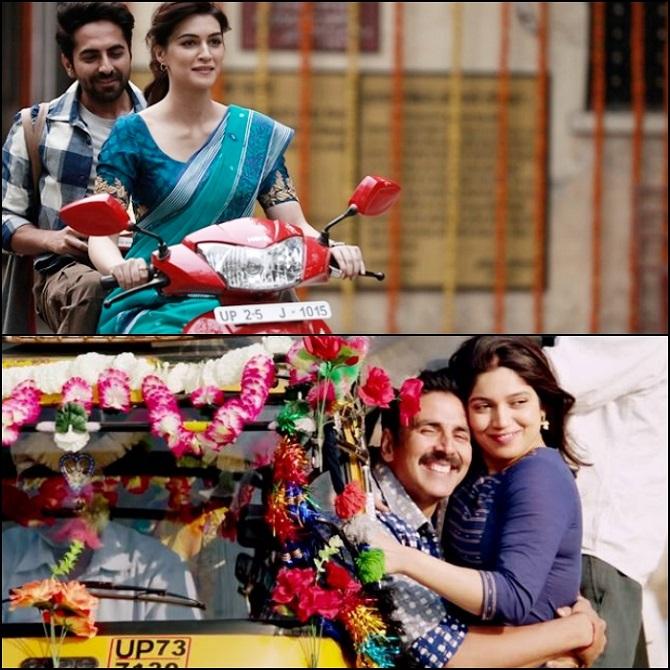 Unlike the previous years, the Uttar Pradeshi flavours of films like Badrinath Ki Dulhania, Toilet Ek Prem Katha, Bareilly Ki Barfi, Shubh Mangal Savdhan and Lucknow Central ensured the trend is not an exception but the rule.
That Rajkummar Rao is one helluva dancer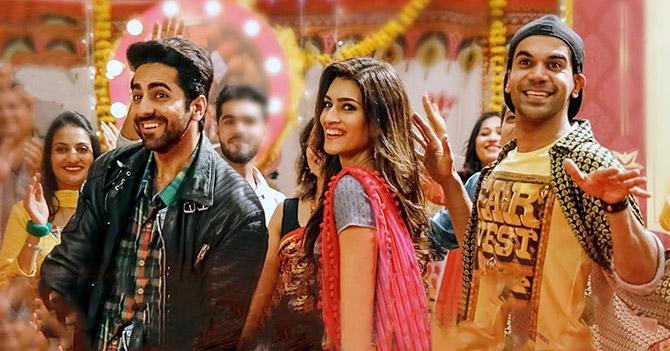 Yeah, yeah we know it was, hands down, Rajkummar's year in terms of brilliant performances and dazzling versatility.
Can't say that surprises us -- the man's a mine of talent.
What blew our mind is his incredible footwork; the Badass Babua sure knows how to burn the dance floor.
Censor Board is a hotbed of controversy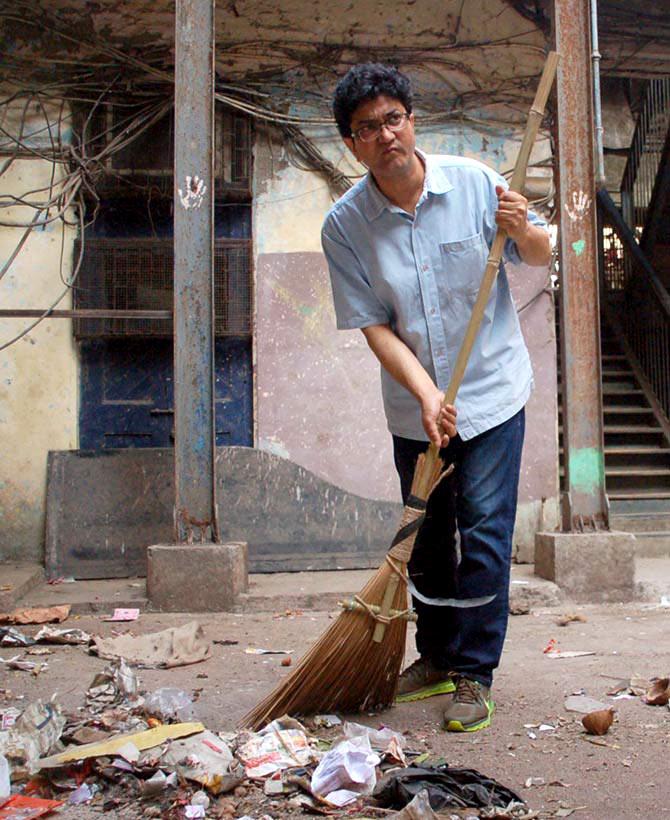 IMAGE: Prasoon Joshi cleans the streets outside the Sofi Mahal building in Lalbaug, central Mumbai, as part of Prime Minister Narendra D Modi's Swachh Bharat Abhiyan. Photograph: Sahil Salvi
Whether its face is Pahlaj Nihalani or Prasoon Joshi, who replaced him after the controversial Central Board of Film Certification chief was unceremoniously ousted, the censor board continues to be a hotbed of negativity and source of nightmare for film-makers.
National Awards have lost the plot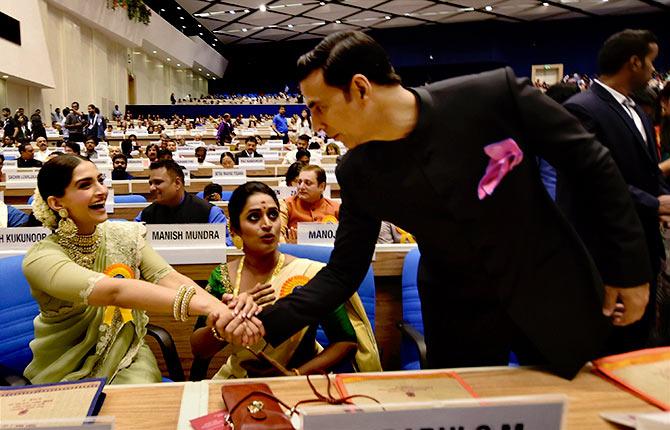 IMAGE: Akshay Kumar greets Sonam Kapoor at the 64th National Awards ceremony even as Malayalam actress Surabhi C M watches. Photograph: Vijay Verma/PTI
Akshay Kumar has come a long way from the days he was dubbed 'furniture' in the movies.
Today, he can make us feel his pain even when sobbing over a decimated toilet. But his Best Actor National Award for Rustom -- that OTT recreation of sensational real-life events -- cannot be justified.
Honesty may not always be the best policy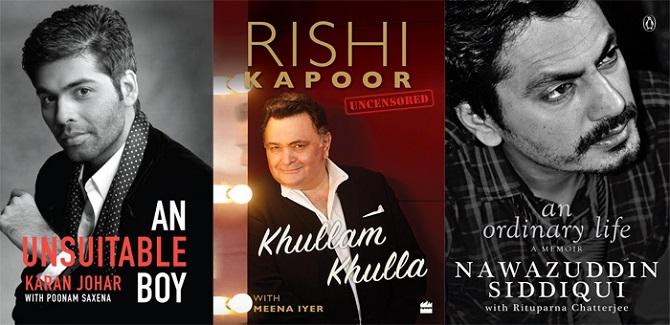 Quite a few celebrity biographies hit the bookstores this year.
If Rishi Kapoor's candid admissions about buying awards and his father Raj Kapoor's liaisons left readers both stunned and smitten by his guts, Karan Johar's memoir detailing the deep resentment he feels towards BFF-no-more Kajol prompted a sneer out of the latter. (We have reason to believe they've patched up and moved on since. After all, pyaar dosti hai, yadda yadda.)
But it's Nawazuddin Siddiqui whose popularity took a hit when intimate details of his past affairs with former Miss India Niharika Singh and actor Sunita Rajwar became available for public consumption.
Obviously the ladies in question didn't take kindly to the actor's kiss-and-tell actions forcing him to apologise and withdraw his book with immediate effect.
Cigarette, correction, women smoking is injurious to society's mental health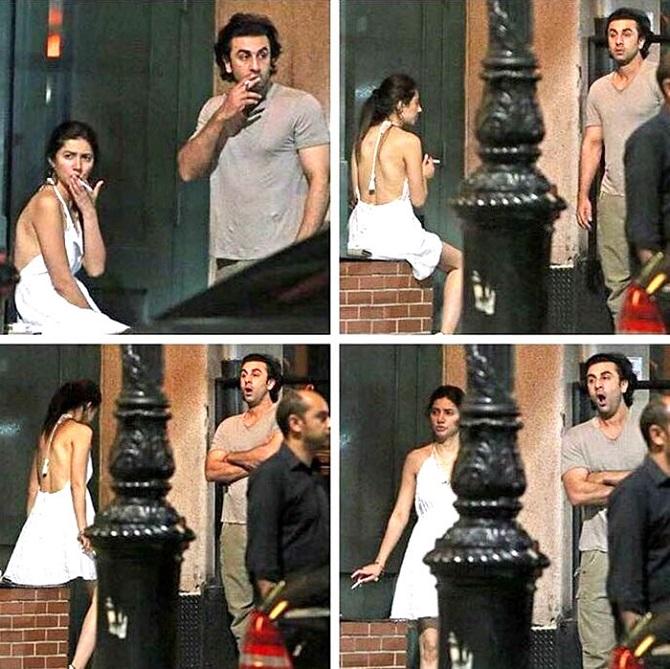 Photograph: Kind courtesy, All Pakistan Drama Page/Instagram
Private dates should come with statutory warnings considering the uproar caused by Ranbir Kapoor and Mahira Khan's casual smoke break in New York.
While RK Jr was spared the scrutiny, hypocrisy unlocked new levels through the flak hurled in Mahira's direction.
Don't be a blind Salman Bhakt!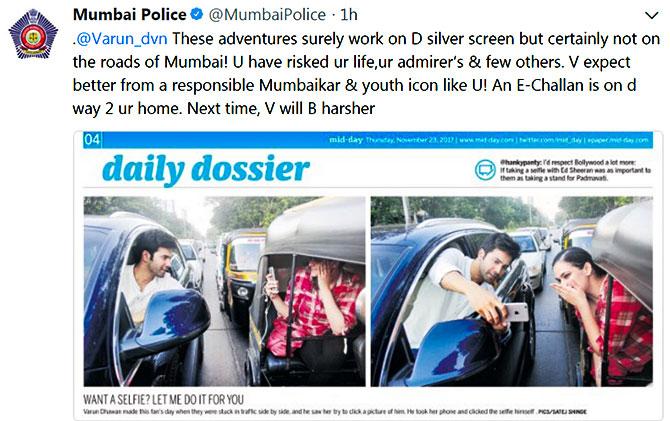 Photocopying Salman Khan for Judwaa 2 is fine, but Varun Dhawan's Selfie Le Le Re attempts is taking the fixation too far.
The sharp rebuke he received from the traffic police for taking a selfie with a fan in the middle of traffic serves him just about right.
Sunny Leone is too hot to handle
And for once, we don't mean that in a good way.
In yet another instance of moral police bullies having their way, a Kannada outfit in Bengaluru threatened to commit suicide over Sunny Leone's performance at a New Year's Eve event because of her past as an adult movies star.
Instead of resolving this ridiculous protest, the Karnataka police threw its hands up in the air, leaving the understandably disenchanted Leone with no option except to back out.
Heaven is teeming with Bollywood legends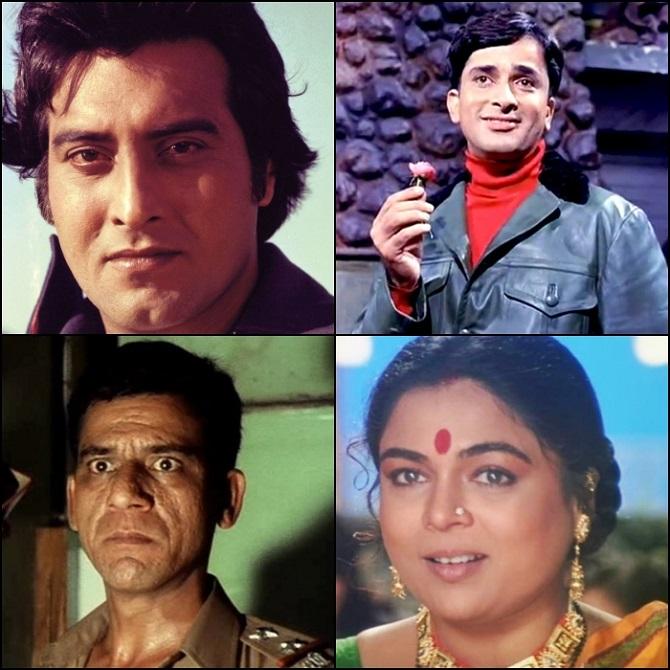 2017 was the year we lost some of our most beautiful, beloved stars and creative minds like Shashi Kapoor, Vinod Khanna, Om Puri, Tom Alter, Shakila, Shyama, Kundan Shah, Reema Lagoo, Neeraj Vora and Lekh Tandon.
Ignorance is hardly bliss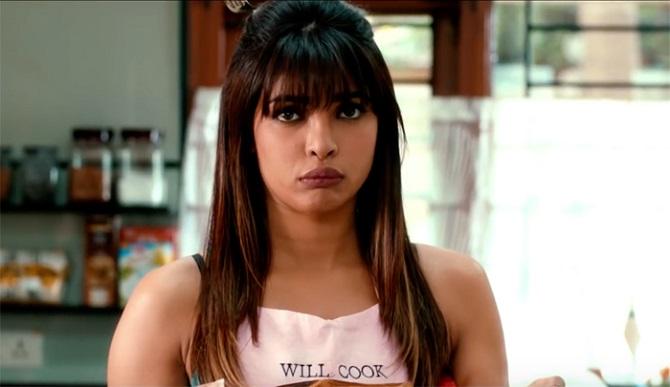 Alia Bhatt can finally catch a break. And she has Priyanka Chopra to thank for it.
PC's uninformed remarks on Sikkim, 'It is troubled with insurgency' while promoting her Sikkimese production Pahuna evoked the Sikkim government's ire.
Kareena has a gym subscription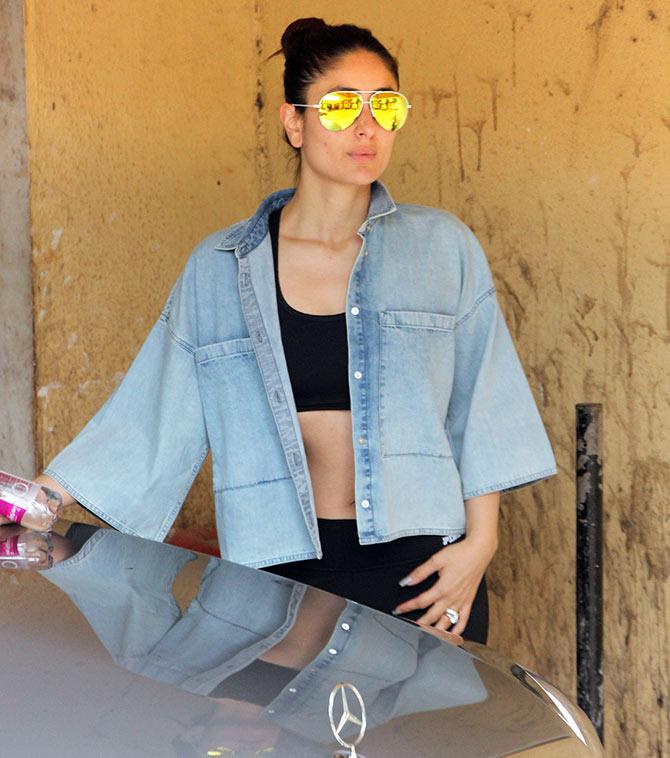 Photograph: Pradeep Bandekar
Bebo's daily workout sessions in a suburban Mumbai gym is a sight paparazzi ensured we wake up to and sleep with, thanks to a flurry of dedicated updates.
Nothing is sacrosanct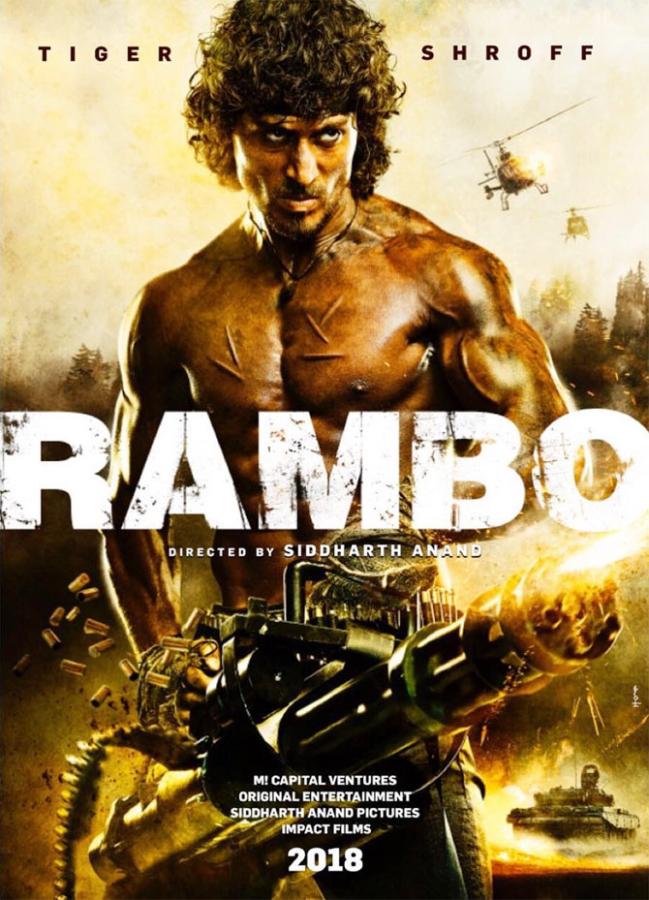 It's crazy to think how far a six-pack will take you. They're remaking Rambo with Tiger Shroff.
What next? Alien with Shraddha Kapoor?
Bollywood's word of the year: Nepotism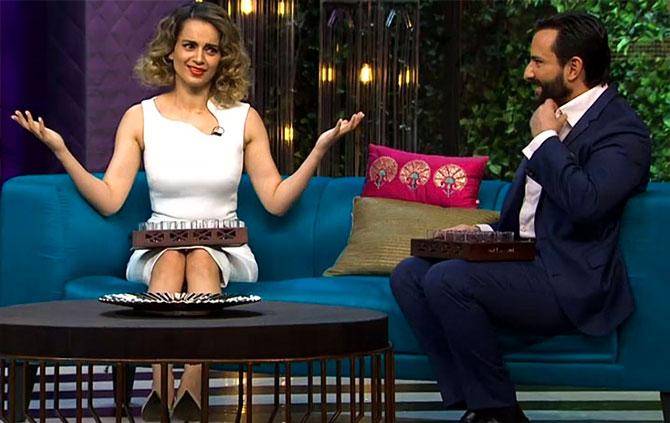 >It all began with the ever-fiery Kangana Ranaut giving Koffee With Karan's star host Karan Johar an earful about the industry's penchant for favouritism.
It snowballed into a never ending debate leading to distasteful digs at award functions and exchanging open letters harping about genetics and eugenics.
Nepotism is not going anywhere anytime soon
Going by the amount of ink every little thing Sara Ali Khan, Jhanvi Kapoor, Ishaan Khatter, Ahaan Shetty, Karan Deol, Suhana/Aryan/AbRam Khan, Shanaya Kapoor, Ananya Pandey, Azad Rao Khan, Aaradhya Bachchan and Taimur Ali Khan consume, our obsession with Bollywood star kids has been taken care for the next 20 years.