'Guilt. I feel guilty.'
'I want people to like me and I want to be liked.'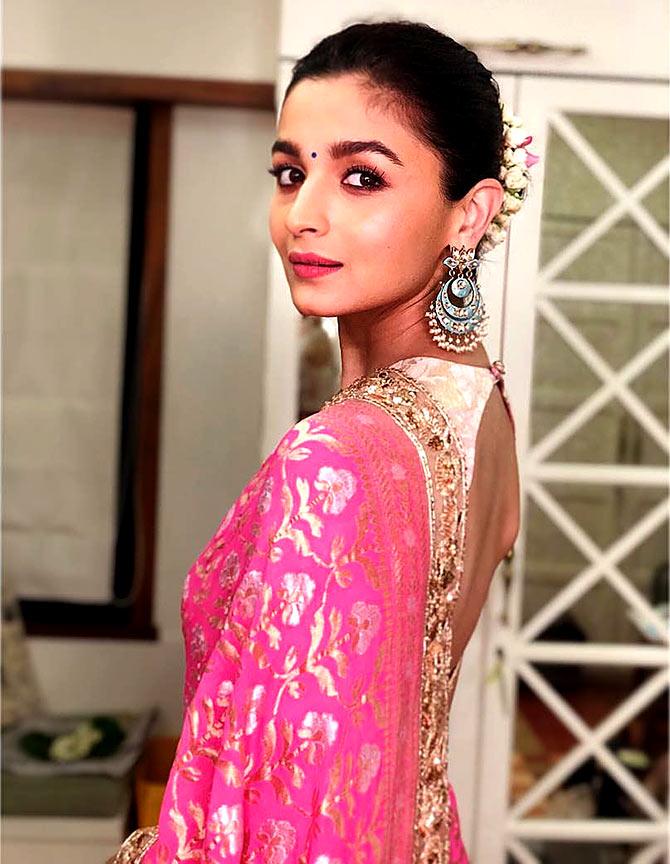 Alia Bhatt explores her tapori side in Gully Boy, 2019's Valentine's Day release.
But, she clarifies, it's not a romantic film.
Directed by Zoya Akhtar, the film revolves around Ranveer Singh, in this story about a rap singer who finally gets a chance to shine.
Alia looks back at her "most chilled-out film" and tells Patcy N/ Rediff.com, "I had to come on the sets, do time pass and then leave. I am not carrying the film on my shoulders, Ranveer is."
The trailer has been received very well. Did you expect this response?
Not at all!
When I saw the trailer, it definitely felt like a solid unit.
It was communicating the film correctly because it is tricky to communicate a film like this which is actually the journey of a boy. It also has me in it, and that had to be introduced correctly because it is not a love story.
There is an attraction between them, which is very important for the journey of the film.
And, of course, the other characters, the music...
All that had to be balanced out, and not confuse people.
The response has been overwhelming. It is the most positive response I have ever got for a trailer. So we were surprised and then we started getting nervous because now the expectations are high.
When there are expectations, you feel responsible.
The story is about an underdog who has been told that he has to lead a certain life and that he cannot imagine another life for himself.
Everyone -- no matter how big or small in life -- has a dream and we want to fulfil it. So I think when we make a story about struggle, passion and achieving, everyone will connect with it.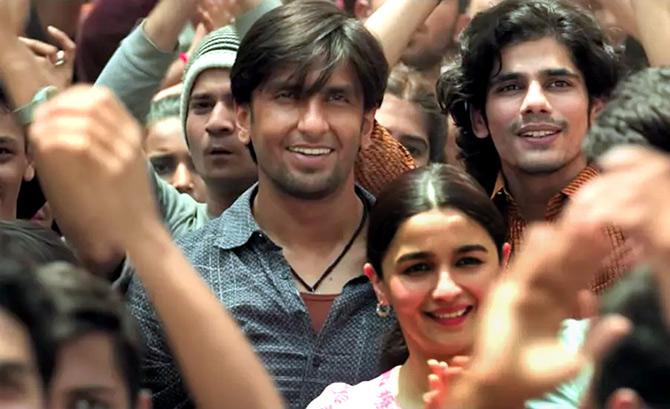 Some of the dialogues have becomes memes. Have you seen any?
Of course! I am very happy (laughs).
This means it's a hit!
I am the meme queen (laughs) but it also means it has impacted people.
The memes are really funny, and it shows how creative people are.
They give a push to the dialogues, which are very interesting.
This is the first time you are playing a rowdy character.
I had a lot of fun.
I am not like that in person, but I do have a tapori side.
When I was playing this character, I could feel it.
I was like I can speak like this. It seemed like a lot of fun.
I may look like a Juhu-ite, hoity-toity and dainty-vainty and all, but actually, there is a small Mumbaikar (element) in my heart and in my DNA.
I felt pretty comfortable saying my dialogues.
One of the main things I enjoyed about Safeena's character was that she does not have time for nonsense. She will say what she has to and get it done the way she wants it to get done.
I love that attitude about her. It's amazing and so freeing.
As an actor, you have to be correct all the time and say the right things. So it was fun to be incorrect.
I wish I could be a little bad, and not good!
What's stopping you?
Guilt. I feel guilty.
I want people to like me and I want to be liked.
I don't want to be somebody who has said something wrong.
I am very short-tempered. Whenever I lose my temper, I just say what I have to and get it out of my system.
I used that a lot with Safeena.
But Safeena has a shorter temper than me, and I have not experienced in life. So that was a new experience.
You have sung in your earlier films. Why haven't you sung here?
The stand that Zoya -- and even I -- wanted to take was that there is more to my character. Just because there are no songs does not mean I should feel insecure or worried. That did not matter at all because my character is very strong.
Putting a song in between would have made it unauthentic, and this film is authentic.
I am not a rapper in the film, so there was no point.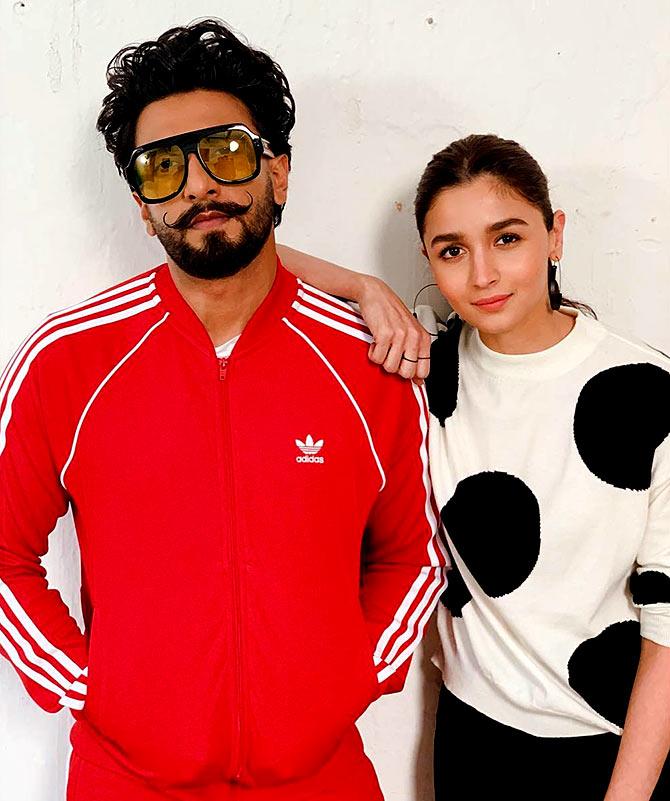 Were you aware of the underground hip hop culture?
I was aware of Divine and Naezy.
I had heard about them because my sister (writer Shaheen Bhatt) is into this underground scene. She was the one who told me that Zoya was making a film on these artists.
A year later, this film came to me and I was excited to be a part of it.
After being a part of Gully Boy, I have realised how alive the Indian hip hop and rap culture is. It just hasn't been given a commercial platform.
It's very popular, but we haven't woken up to it yet.
But it is changing.
Apna Time Aayega is topping the charts and it is pure rap.
How difficult was it keeping up with Ranveer's energy?
I don't have to keep up with his energy. I enjoy his energy.
As a performer, he has blown my mind.
He is amazing.
While interacting with him on the sets, I realised that he is a simple, sensitive, human being.
His energy increases only because he wants everyone to have a good time on the sets.
He wants people to feel happy. He wants to send out positive energy even though he may not necessarily be feeling it. That's an art.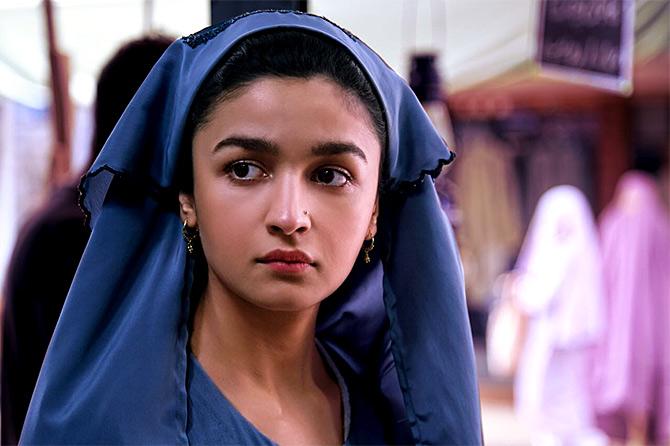 Was it tough to step into this film after Raazi?
This was the most chilled out film I have done.
Ranveer had to everything. I had to come on the sets, do time pass and then leave.
I am not carrying the film on my shoulders, Ranveer is.
In Raazi, I was doing too many things, but here, I really did not have to do anything.
How secure are you as an actor?
The only things that matter when I take up a film are the director, the story and the character.
Sometime you may get a film where the character is amazing, but the story does not match up. Then, it does not balance out for me.
Nothing else matters. Who the director decides to take as your co-star, the music composers... all that should not be your prerogative at all, unless you are producing the film. Which I am not.