'I am not someone special.'
'I don't want to be shortlisted for a role just because I belong to the family I do.'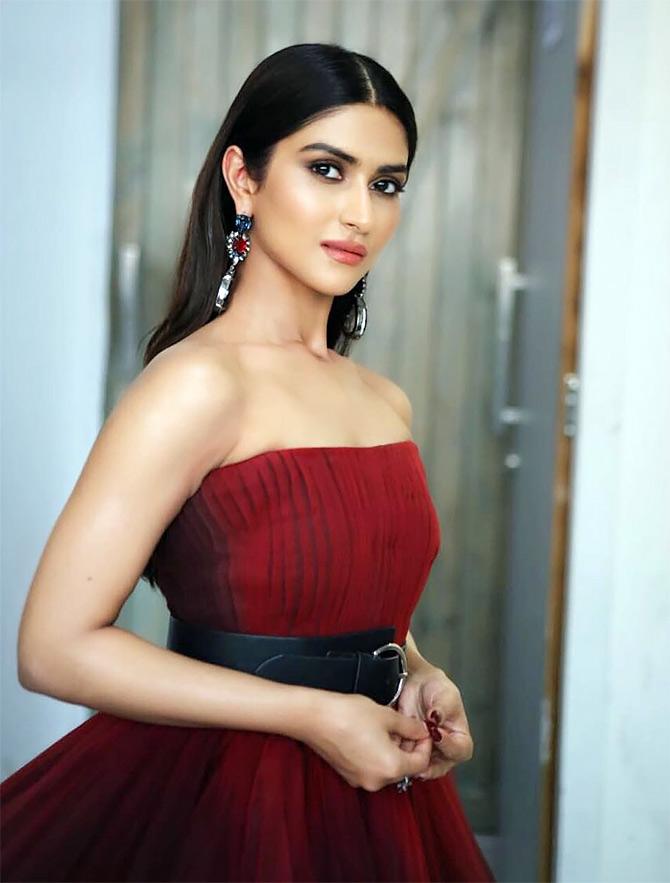 An apple does not fall far from the tree and debutante Pranutan Bahl, who is set to dive into the glitzy world of entertainment with Salman Khan Films's Notebook, proves that adage.
Shobhana Samarth's great granddaughter, Nutan's granddaughter, Tanuja's grandniece, Mohnish and Ekta Bahl's daughter and Kajol's niece, Pranutan has been making waves after Notebook's trailer released.
"I am blessed that I belong to a family that has given so many great artists to the industry. I don't look at it as pressure," Pranutan, 22, tells Rediff.com Contributor Mohnish Singh.
You are the latest example of what Kangana Ranaut calls nepotism.
No, I am not because I have chosen this path for myself.
Immediately after completing my education, I started doing auditions.
I have auditioned at almost every casting studio in the city for three years.
I have never asked my father to make a call for me.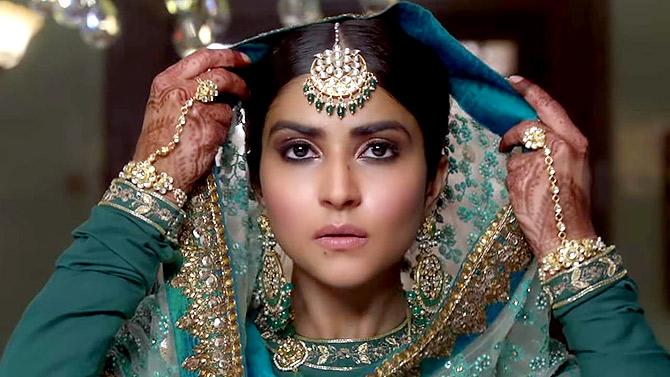 How did you bag Notebook?
Notebook was just another audition for me, but it turned out to be special because it is a big film from such a huge banner. There were experienced mentors to guide me.
I did a four-five hour long audition with Nitin (Kakkar, director) sir.
After 18 days, I received a call from his office, saying that I had been finalised for the part of Firdous in the film.
That was the biggest day of my life.
Did you face any trouble while shooting in Kashmir?
No. People were hospitable and would shower us with so much love.
They would invite us to their homes for food.
Now I know each and every bylane of Kashmir.
When my parents came to Kashmir during the shoot, I was telling them where to go, how to reach Lal Chowk and all.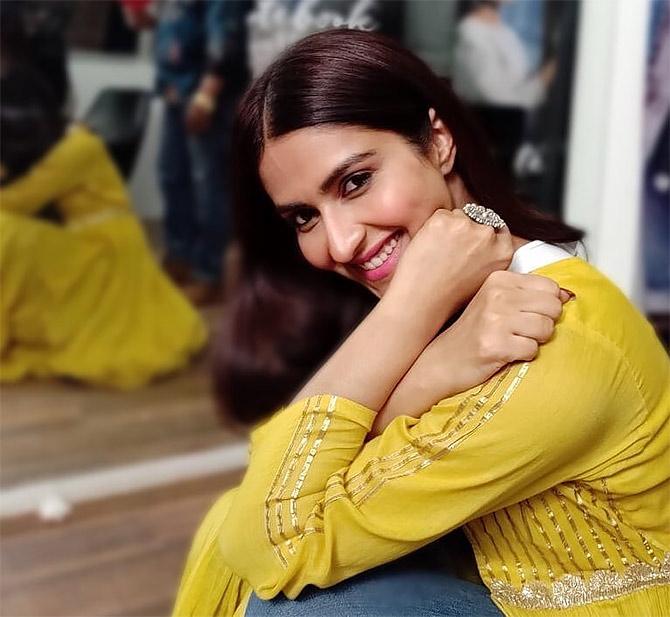 How familiar are you with your grand legacy which goes back three generations?
Not three, but five.
It starts with Rattan Bai (Shobhana Samarth's mother), Shobhana Samarth, dadi (Nutan), Papa (Mohnish Bahl) and now, me.
Rattan Bai was a noted Maharashtrian singer.
My great grandfather was a Marathi poet.
Do you feel the pressure?
I feel I have a huge responsibility.
But I don't look at it as pressure because that sounds negative.
Pressure will make you panic and you will start thinking, 'Oh my God, how am I going to do this? How is it going to happen?'
I don't think like that at all.
But I cannot deny that there is a responsibility.
I am blessed that I belong to a family that has given so many great artists to the industry.
I take it as encouragement that I have such a grand lineage.
I am ready to work hard to make them proud and happy.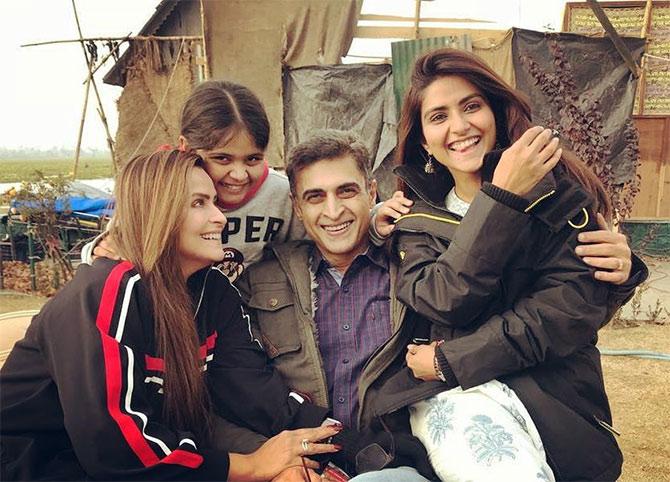 In an interview, you had said you never used your family's name to get into films. Why?
See, if there is a process to become an actor, you should follow it.
I am not someone special.
I believe in following the same process, just like thousands of other people out there.
If you want to become a lawyer, you cannot say that you will not appear for a CLAT exam just because your father is a barrister.
It does not make sense to me.
Honestly, I don't want to be shortlisted for a role just because I belong to the family I do.
One should deserve it.
Suppose you get a film just because people in the industry know your family, what will happen after the first film? Will you get more opportunities?
You need to know whether you deserve to be in front of the camera or not.
We don't make out-and-out romantic films anymore. Can Notebook revive the genre?
As far as romance in Hindi films is concerned, yes, it has been very run-of-the-mill of late. I hope Notebook changes that.
But I don't like putting things in a box.
2018 had a very few romantic films because I feel film-makers were stepping out of their comfort zones, star issues, and making stories which they believed in. And that really worked.
With the success of films like Andhadhun and Stree, we saw offbeat genres doing wonders and I am glad that it translated into box office numbers because, at the end of the day, film-making is commerce.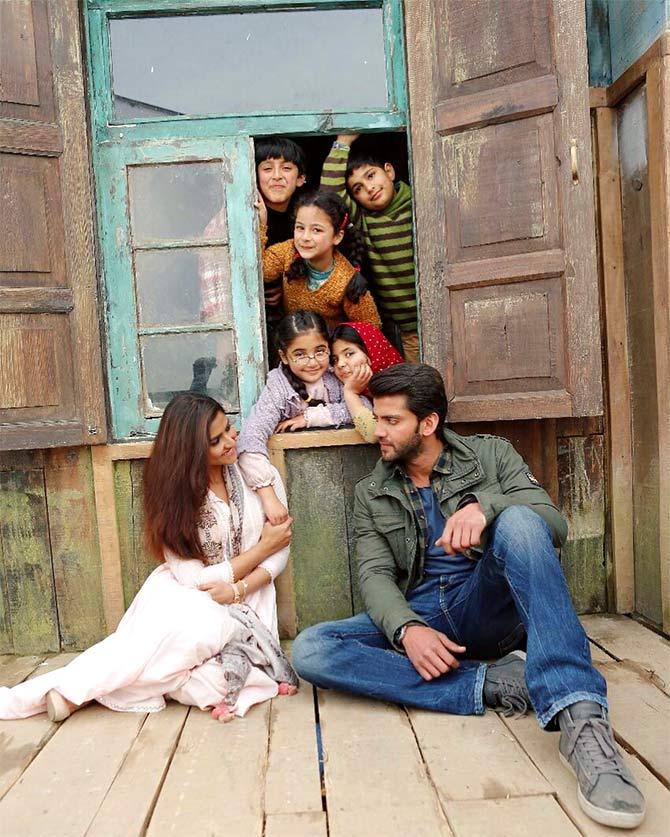 How do you relate to your character Firdous?
I understood her easily because Firdous is like every girl out there. She is sweet and pure.
Every woman has some part of her in them.
How was it working with Zaheer Iqbal?
People joke that if you are not at good terms with your co-stars, it is a successful film (laughs).
But with us, it was completely the opposite.
We shared such a good bond that we wanted to shoot more.
He is very child-like. If he is excited, he is very excited and has no qualms about showing it.
I love people who are vulnerable.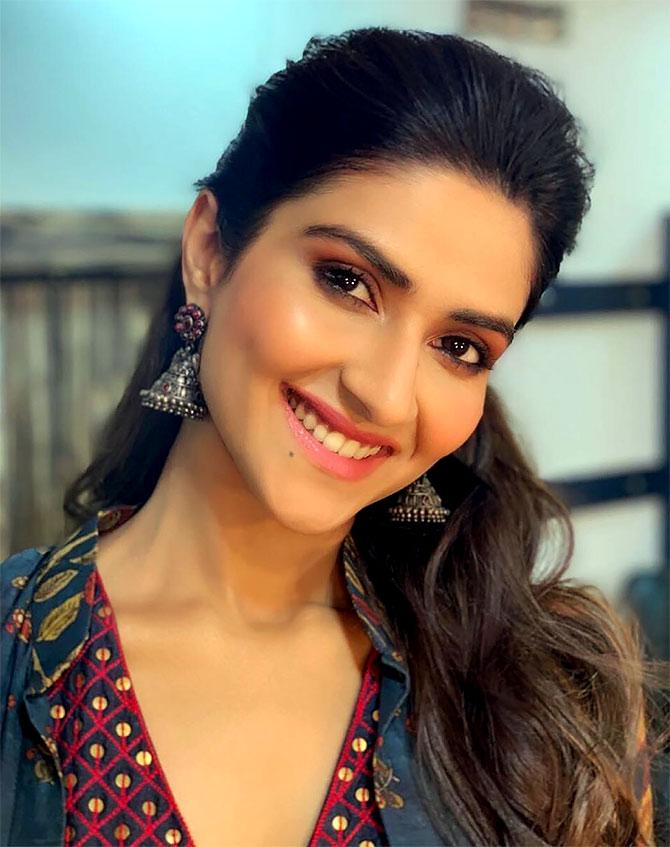 What do you have to say about your director Nitin Kakkar?
He is everything to me.
He has taught me acting and how to treat your staff.
He and Hemant (Kher, acting coach) sir, I owe them everything.
I have not gone to any acting school. But after watching the trailer, when people ask me which acting school I am from, I tell them that I learnt acting from the Nitin Kakkar Institute of Filmmaking (laughs).
Did your father give you any acting advice?
My father does not talk to me about acting at all.
We don't have those conversations at home.
Everything that I know about the craft is because of Nitin Kakkar.