Bollywood stars posted stunning pictures on World Ocean Day.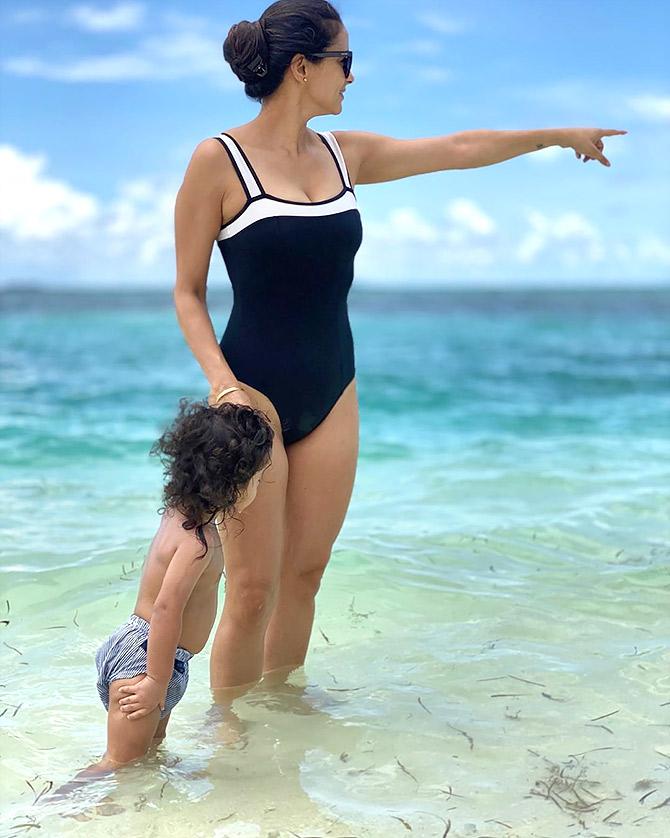 Gul Panag, seen here with her son, has a question for us: 'The question to ask is, what world are we leaving behind for our children ? All the answers flow from there'.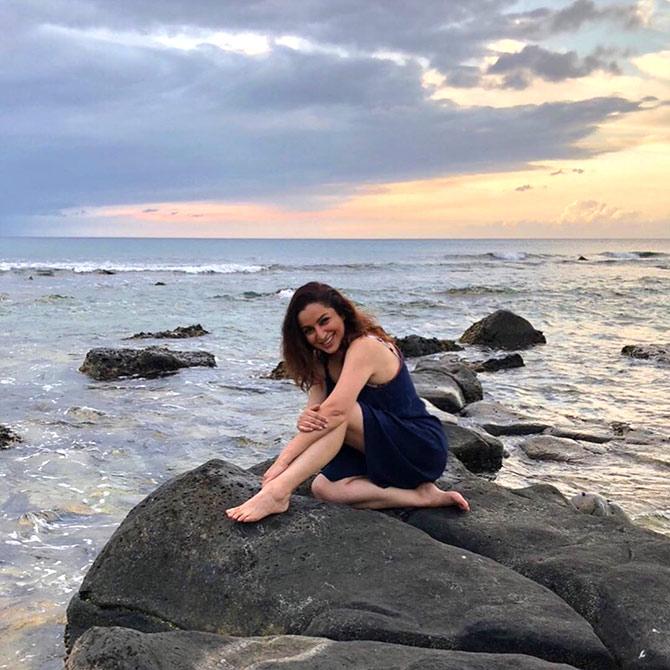 Tisca Chopra: Other than something to jump into and watch sunsets by, oceans are the biggest source of oxygen and not trees.. Been wanting to go deep sea diving, once things clear up, that's on the list..
Meanwhile you guys stay safe, stay in, if you don't have to have to go out ..
PS: A small note about how things we use decompose: Paper towel: 3 weeks, Paper bag: 4 weeks, Newspaper: 6 weeks, Plastic bag: 20 years, Styrofoam cup: 50 years, Plastic straw: 200 years, Plastic bottle: 450 years, Coffee capsule: 500 years.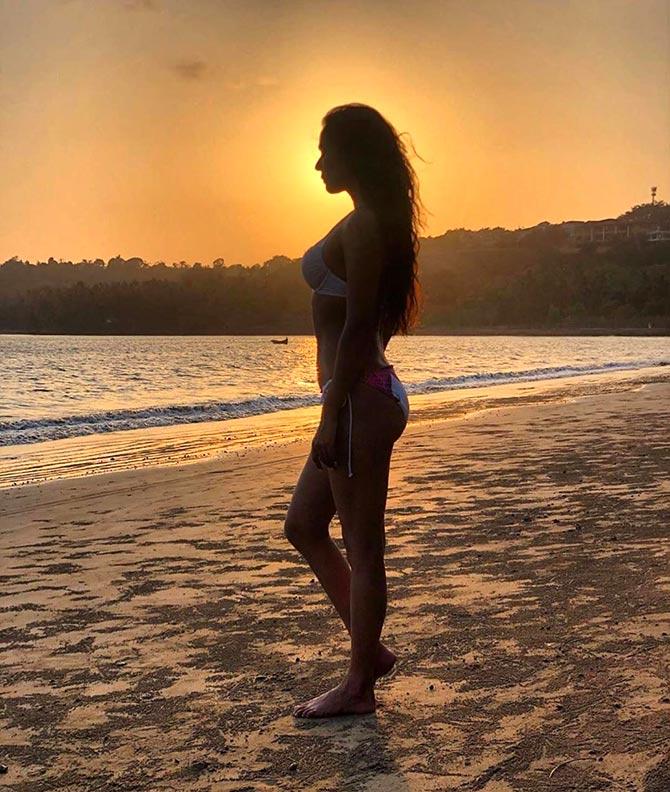 Sonal Chauhan: The oceans cover 71% of the Earth's surface and contain 97% of the Earth's water. Let's keep our Oceans clean. Happy World Oceans day.
Sonakshi Sinha: We celebrate World Oceans Day to remind everyone of the major role the oceans have in everyday life.
They are the lungs of our planet, providing most of the oxygen we breathe.
Its a day to celebrate together the beauty, the wealth and the promise of the ocean.
Sorry I had to repost this because I forgot to add some amazing shots I took of a beautiful manta ray and turtle that were swimming with me too!!!
Bhumi Pednekar: I miss being by the Ocean (& getting my pictures clicked)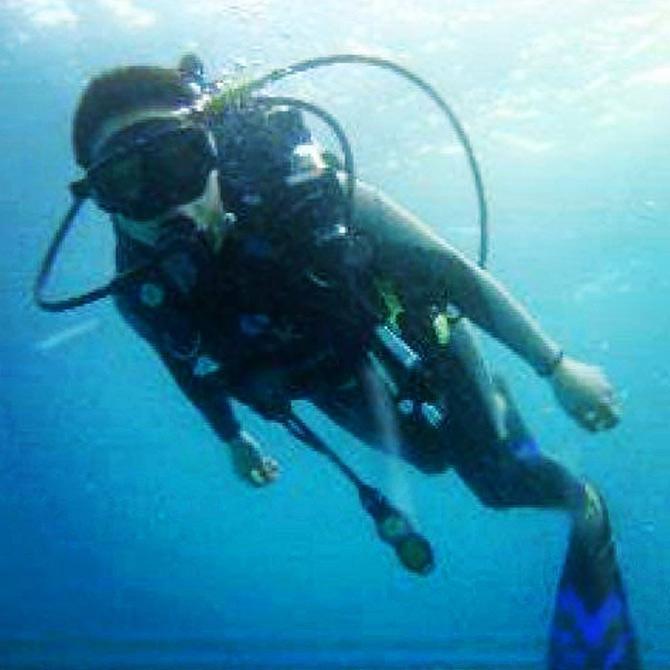 Preity Zinta: You are not a drop in the ocean. You are the entire ocean in a drop, so let's keep our oceans clean as they hold our survival and our future in it.
Katrina Kaif: #throwback to A beautiful day in the ocean with my most incredible friend.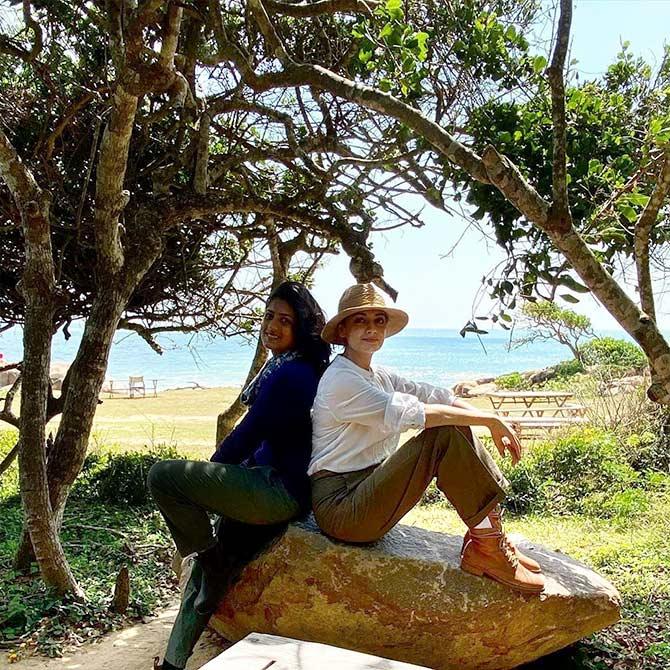 Dia Mirza: Take me to the Ocean and remind me how inescapable and intimate our connection is to all that is alive and breathing...
Oceans feed us, regulate our climate, and generate most of the oxygen we breathe. But despite their importance, oceans are facing unprecedented threats as a result of human activity.
Sea levels are rising due to climate change and oceans are becoming more acidic and teeming with plastic.
Did you know?
Oceans serve as the world's largest source of protein, with more than 3 billion people depending on the oceans as their primary source of protein.
Over three billion people depend on marine and coastal biodiversity for their livelihoods.
Oceans absorb about 30% of carbon dioxide produced by humans, buffering the impacts of global warming.
We can make a difference at an individual level by REFUSING to USE plastic bags, plastic cutlery, plastic cups and plates, plastic earbuds, single use masks and gloves.
By segregating waste at home, ensuring all recyclable waste is recycled we can help reduce ocean pollution.
Remember the plastics we use and throw often ends up in our oceans, causing harm to marine life and enters our food chain.