Sonam Kapoor's family and friends made sure to make her feel super special on her birthday, June 9, as they posted beautiful memories with the actress on social media.=
Sonam's husband Anand Ahuja organised a special 'quarantine' photoshoot for the birthday girl!
Can you identify all her friends? For those who can't, there's Pooja Dhingra, Khushi Kapoor, Kareena Kapoor Khan, Masaba Gupta, Karan Boolani, Jahaan Kapoor, Kunal Rawal, Imran Amed, Samyukta Nair, Karishma Boolani, Deepika Deepti, Malaika Arora, Natasha Poonawalla, Karisma Kapoor, Nikhil Mansata, Mohit and Antara Marwah, Shehla, Rooshad Shroff, Nimish Shift, Anshula Kapoor, Harshvarrdhan Kapoor, Kashma Budhrani Gautam Rajani, Arpita Mehta, Karishma, Britany Summervilla, Aashita Relan, Arjun Kapoor, Christina Norton, Seema, Neeha, Alisha Dave, Fiona D'Souza, Aamir Naveed, Chandni Modha, Manish Melwani, Kshitij, Anum Bashir, Tanvi Chemburkar, Meagan Concessio, Maria Asadi, Ganga, Abhilasha and Jalal Mortezai.
Anand added that no parents were allowed to the party!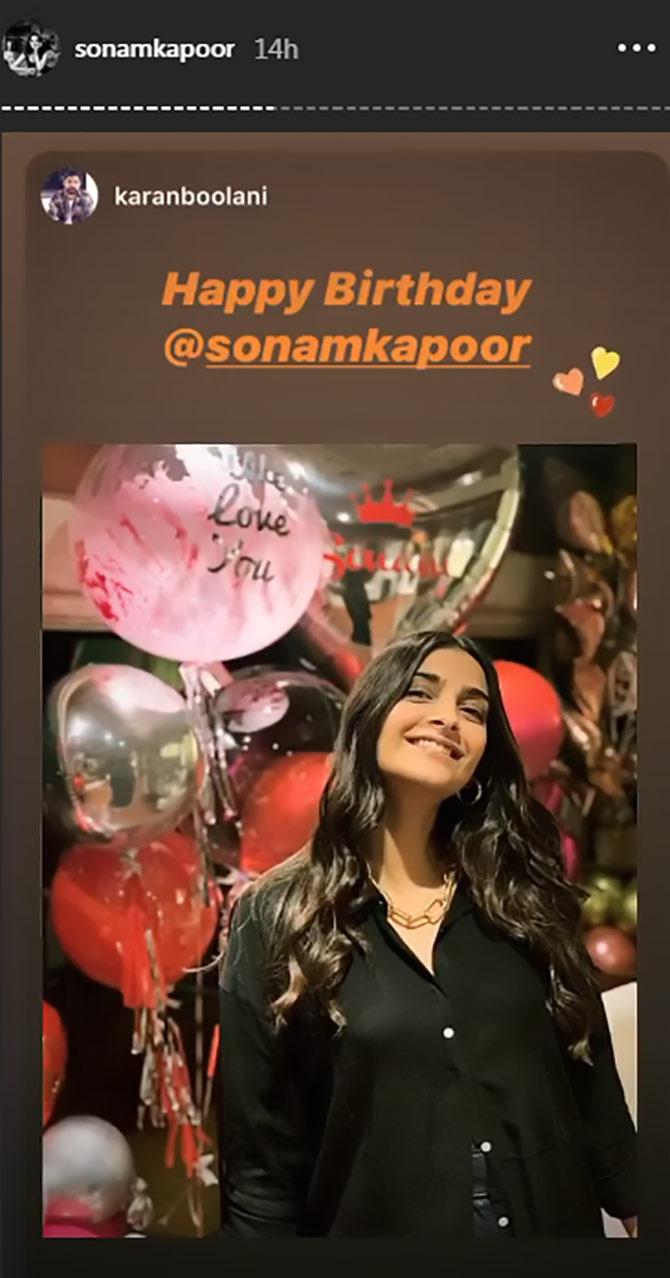 Meet the birthday girl.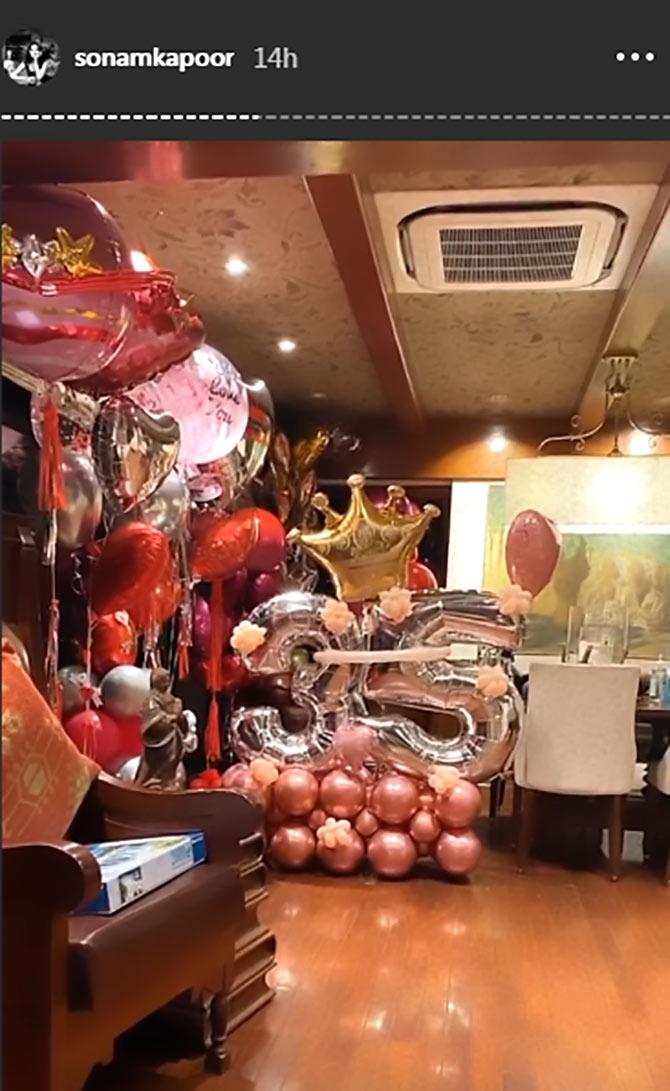 The venue is ready for the 'birthday party'!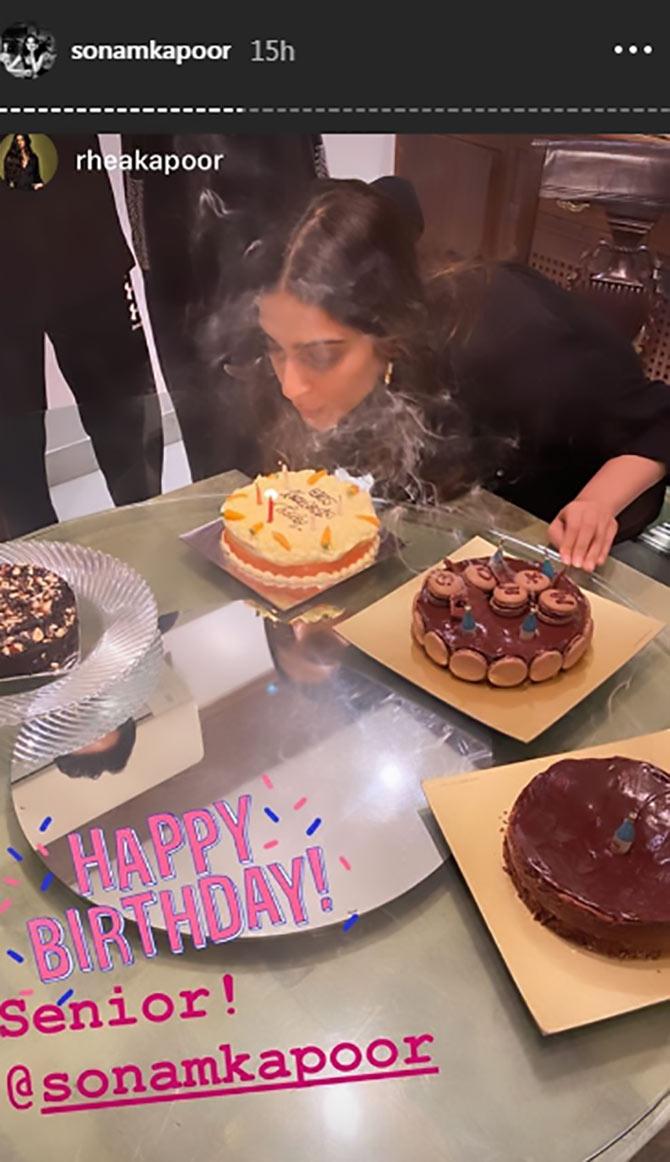 Sonam blows out the candles on her birthday cake.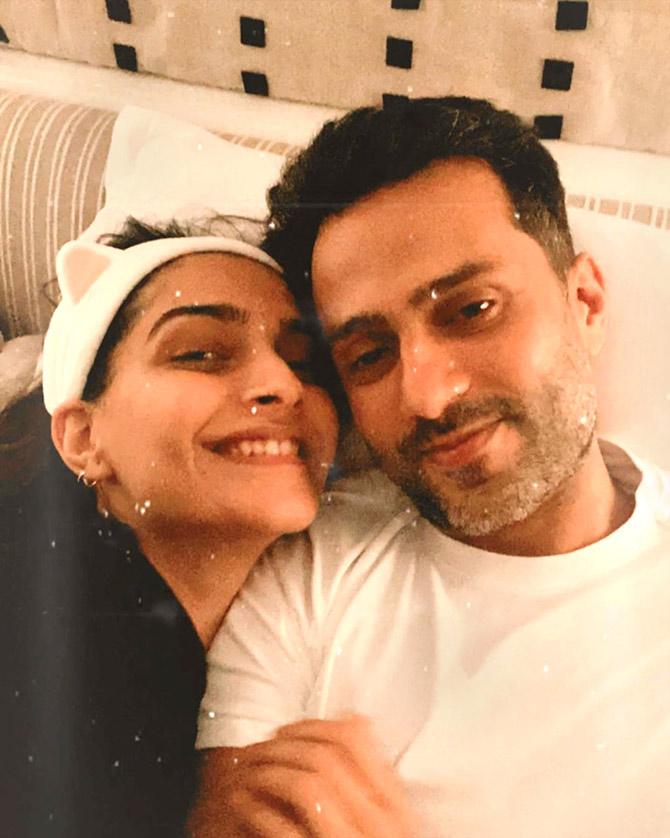 Sonam thanks Anand for his efforts with: 'Best best husband in the world, who gives me everything that I truly need. He is my blessing on my birthday. Love you @anandahuja from the first day I hugged you'.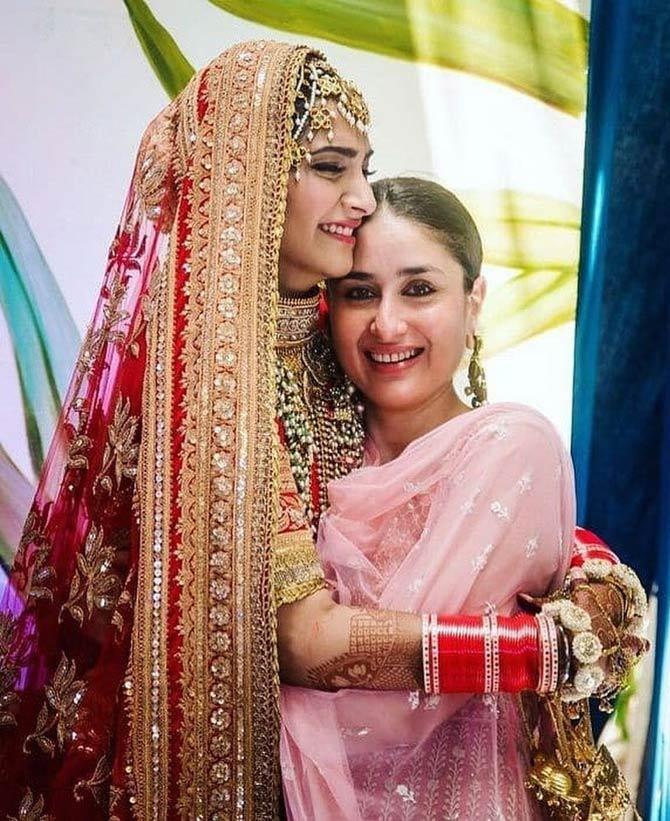 Kareena Kapoor,, who worked with Sonam in Veere Di Wedding: 'Veeres for life... happy birthday you brave girl'.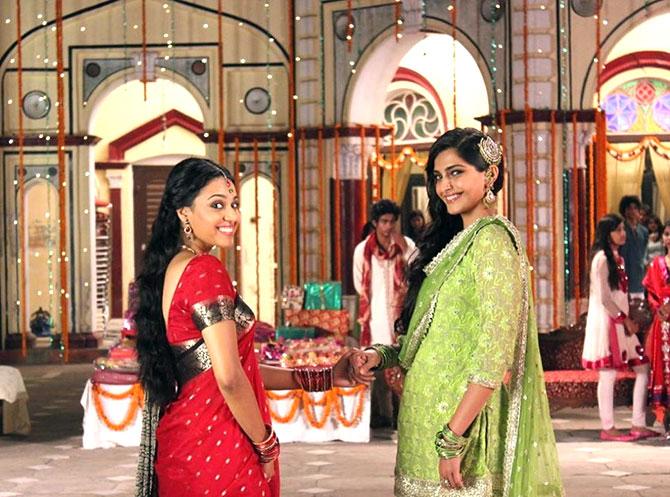 Swara Bhasker, who worked with Sonam in Raanjhanaa and Veere Di Wedding: 'Happy happy birthday Sonammmmmmmmmmmmmm! You are among the most wonderful, kind, generous people I know! And the sassiest and funnest! Stay blessed and spread your light! I've learnt so much from you, about being a better, more decent, more generous colleague and friend. I love uuuuuu!
Happy birthday again! P.s. This pic is from the first few days of us meeting, #Raanjhanaa shoot. SO glad to have met uuuuuu'.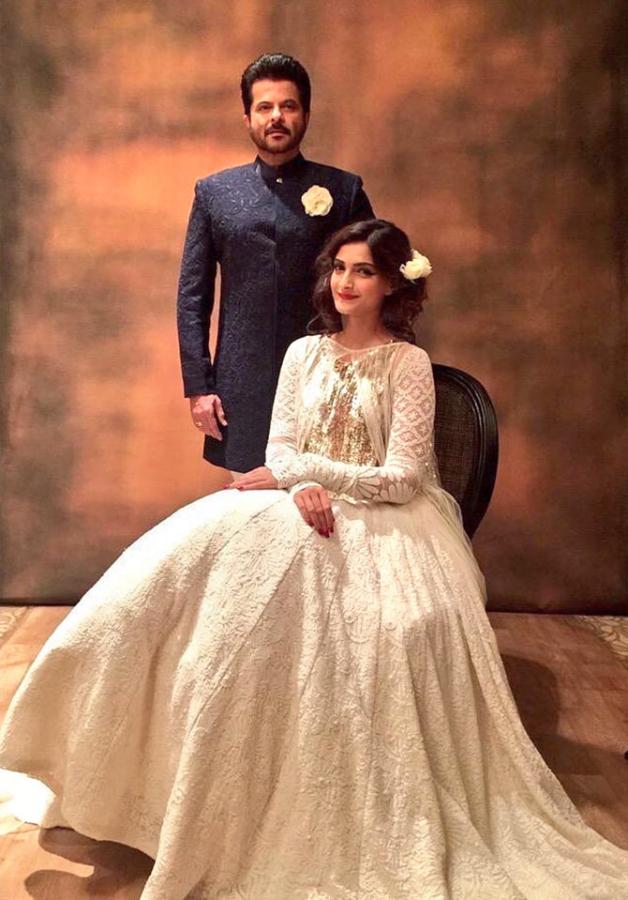 Daddy Anil Kapoor: 'To a daughter like no other, the perfect partner to @anandahuja, a star on screen and an icon with an unimitable style. She's my confidant, my joy, my pride, the most generous hearted soul I know, (the only person I am shit scared of) & now a bona fide master chef! Happy Birthday, @sonamkapoor! I'm so happy that you're here with all of us today! ‬ ‪Love You, Always!'.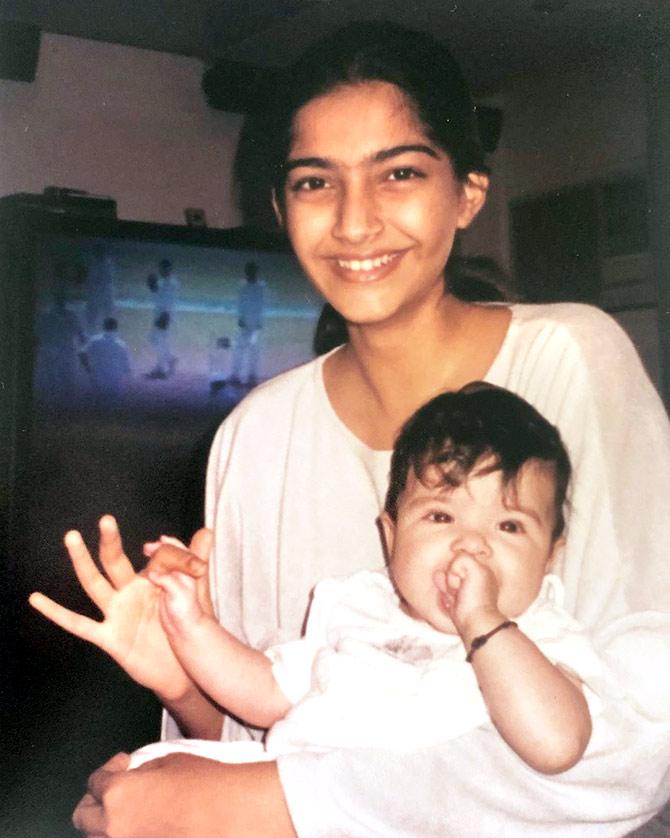 Aunt Maheep Kapoor posts a cute throwback pic of Sonam and writes, 'Happy birthday my darling. We love you loads'.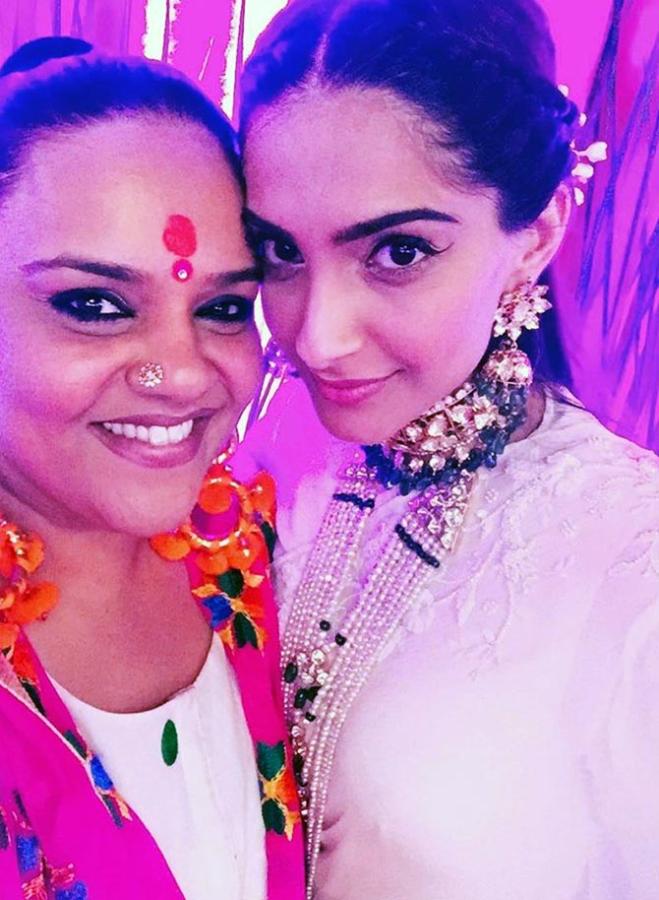 Casting director Shanoo Sharma tells us a secret: 'She can eat Chinese food from the most local restaurant... pretend that no one will recognise her and whisper 'I can do better than that' to me while I sit there with a straight face. Happy birthday you awesomeness! God bless you with it all!'