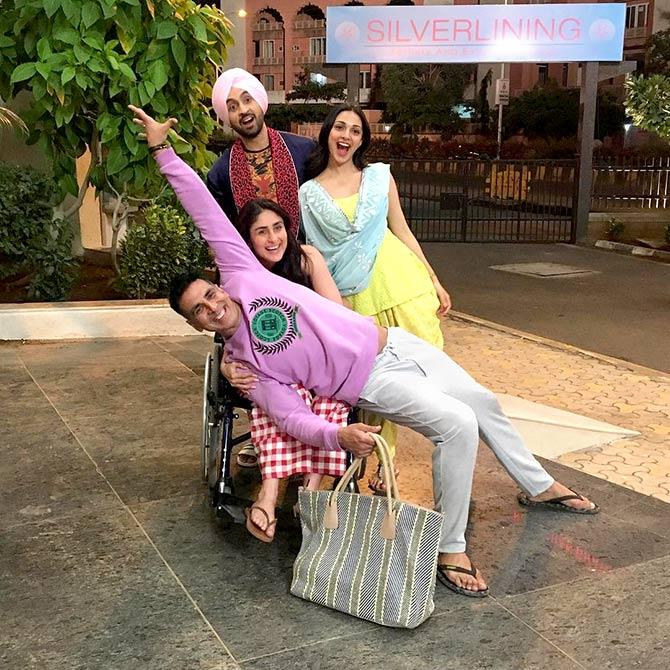 Akshay Kumar, we all know, is Bollywood's most endearing action star, capable of pulling off incredible stunts with panache.
Still, his latest stunt -- balancing himself on Kareena Kapoor's lap -- must take some doing.
This pic of Kareena, Akshay, Diljit Dosanjh and Kiara Advani from the sets of Good News evoked 'Awesome foursome' from Diljit.
Good News is about a slightly older couple played by Kareena and Akshay trying to have their first baby.
Diljit and Kiara play the younger couple.
Good News, directed by Raj Mehta, releases on July 19.
Photograph: Kind courtesy Diljit Dosanjh/Instagram