'Indian men like Indian women to be decent.'
'If I show everything, what's the point?'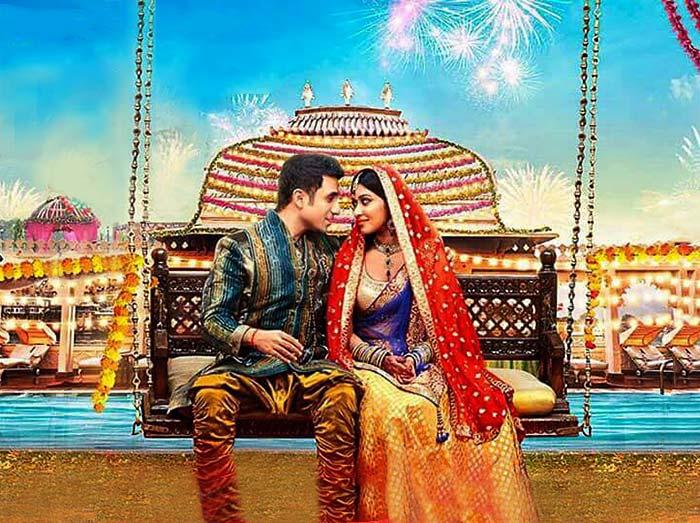 IMAGE: Vir Das and Payal Ghosh in Patel Ki Punjabi Shaadi.
Payal Ghosh, who has worked in Southside movies, makes her Bollywood debut with Patel Ki Punjab Shaadi.
The Kolkata native introduces herself to Rediff.com's Patcy N.
Nervous?
I am very excited and nervous. I want the film to become a superhit.
The film is nice and the songs are catchy, the dialogues are awesome.
Pareshji (Rawal) and Rishiji (Kapoor) are stalwarts, what more can I say?
When I met Rishiji, I found him extremely good looking. He has that aura and positiveness.
He is one of the most humble, supportive, caring and loving people (I know).
Initially, I thought he would be an angry person, but I found him very down-to-earth.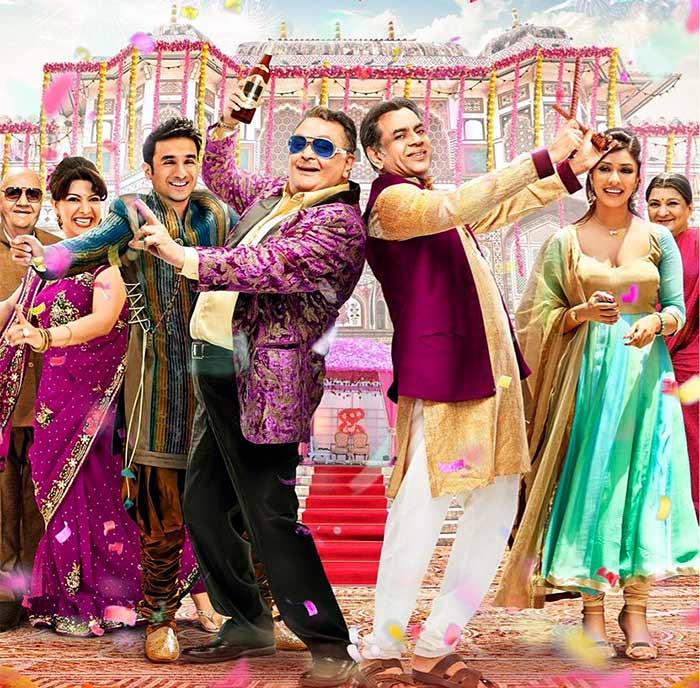 IMAGE: Prem Chopra, Divya Seth, Vir Das, Rishi Kapoor, Paresh Rawal and Payal Ghosh in Patel Ki Punjabi Shaadi.
And Vir Das?
Working with him was fun.
He's very jovial, very sweet and cool.
People may think he cracks jokes all the time, but in real life, he is very quiet and observant.
He is intelligent, not like me (laughs).
How did you sign Patel Ki Punjabi Shaadi?
The producer had auditioned more than 300 girls, but they did not like anybody.
They saw my hit Telugu film Oosaravelli and called me.
I gave the audition and did the screen test, but nothing happened.
Then they called me for another audition and this time, I was selected.
How different is Bollywood?
Both industries are very professional.
In the south, we start at 8 am and here, we start at 11 am, so I get to sleep more when I work in Bollywood.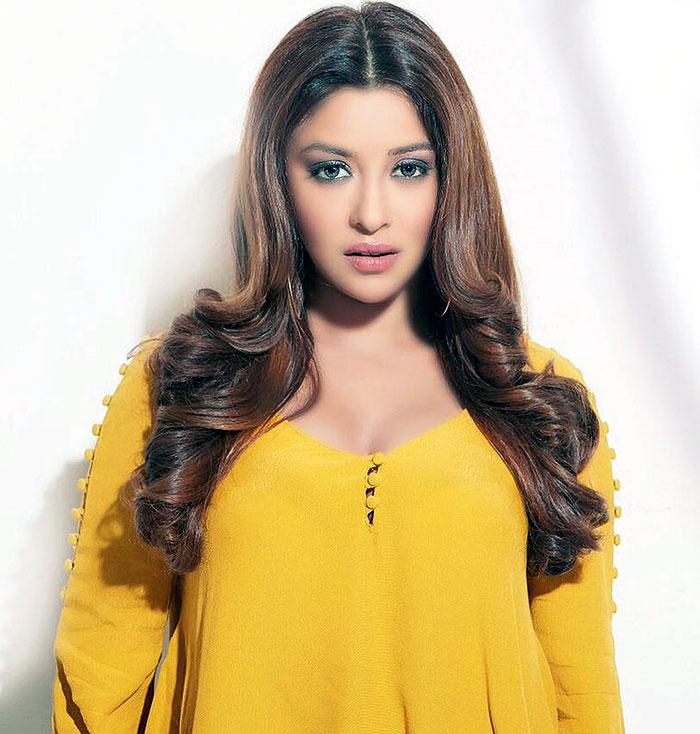 Photograph: Kind courtesy Payal Ghosh/Twitter
Tell us about yourself.
I was 17 when I ran away from home because my family is very conservative.
The moment the daughter of the house turns 18, they are married off.
I knew I would be married off within the year, but I wanted to do something in my life.
There was no point in telling my family about my dreams.
I was inspired by Madhuri Dixit and Shah Rukh Khan. I would read film magazines and wish I would be on the cover.
I knew it would not be possible to convince my family, so my cousins helped me by giving me their pocket money.
I went to Mumbai without telling anyone at home.
I stayed at my elder sister's house. She was very scared that I had not informed my dad.
But my brother-in-law handled it nicely. My dad stopped talking to me for six months, but after that, he was fine.
How did you land your first film?
I joined the Namit Kapoor Acting Institute, and got BBC's tele-feature film Sharpe's Peril because of that.
After that, I got Prayanam.
I said no because I was not sure whether my family would let me appear in a film or not. After three months, they approached me again and convinced my father.
We shot the film in Malaysia and it became a big hit.
After Prayanam, I joined college and got a degree.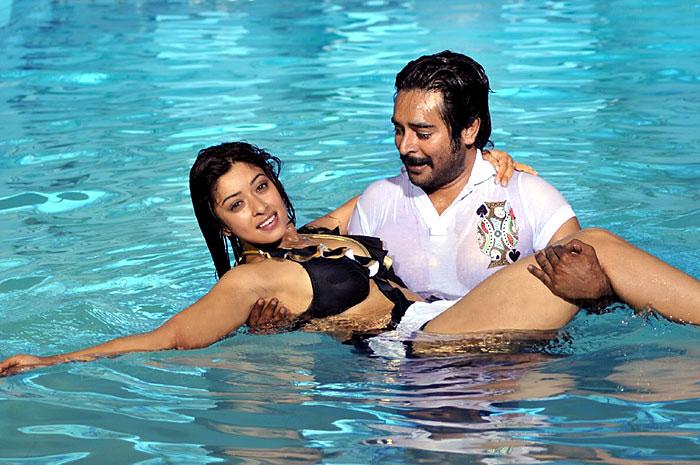 Image: Payal and Paruchuri Ravindranath in Mr Rascal.
If a script demands skin show, are you open to it?
I don't think I will do it, not at least right now.
But you wore a bikini in your film.
No, the photographer shot it in such a way that it looks revealing.
I was asked to wear a bikini, but I did not wear it.
I wore a short skirt and a top, so that it doesn't look vulgar.
I told them I will not do the film (Mr Rascal) if you ask me to wear a bikini.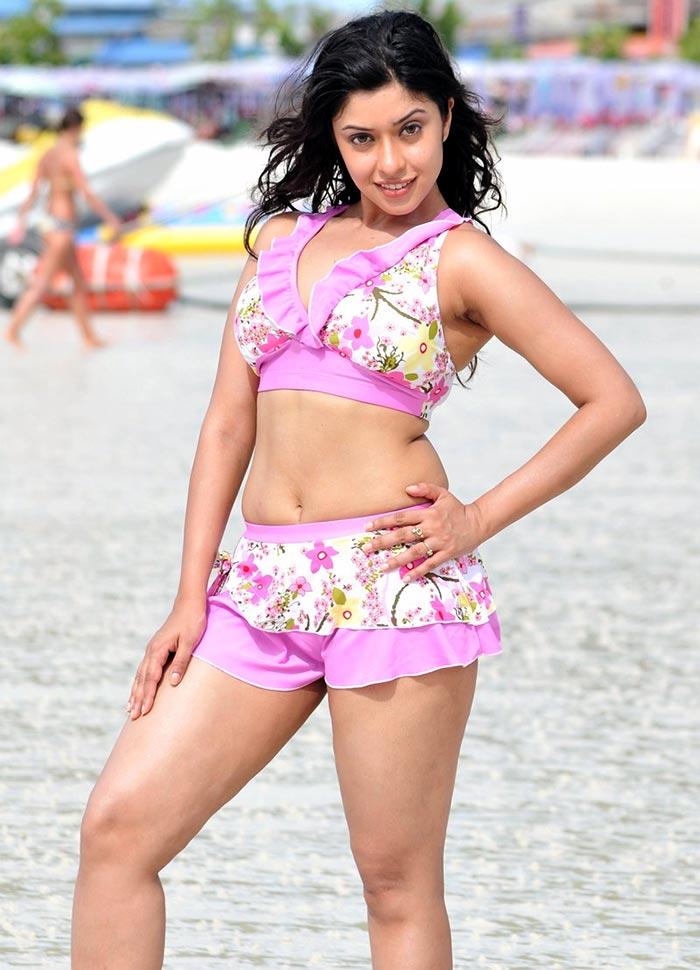 IMAGE: Is Payal wearing a bikin? You decide.
Do you think wearing a bikini is vulgar?
Yes.Everything is exposed.
I don't think I need to do something so provocative because I can do it through my acting.
Indian men like Indian women to be decent. If I show everything, then what's the point?
Where is the curiosity among the audience?
If your character needs to wear a bikini, would you still consider it vulgar?
If it is an integral part of the script, not just for glamour, like say what Smita Patil did in Arth. She did it because the script demanded it.
If something like that comes my way, then I will think about it.
But just for the sake of doing one shot in the water to make it viral, no.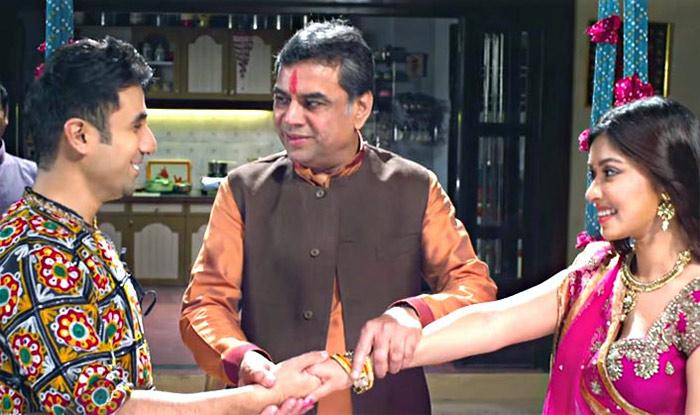 IMAGE: Vir Das, Paresh Rawal and Payal in Patel Ki Punjabi Shaadi.
Is the southern film industry a stepping stone to Bollywood?
Absolutely. You learn from there -- how to face the camera, how to deliver your dialogues, how to talk...
Your fears and nervousness is all gone because you are not new when you come to Bollywood.
You have done everything -- you have acted, emoted, romanced in front of the camera, so it becomes easier.
Bollywood actors are working in south films, it's not just us.
Shraddha (Kapoor) is doing a south film (Saaho, a bilingual in Telugu and Hindi), so now the barriers of south films and Bollywood is diminishing slowly.
People who can't do anything in Bollywood have tried their luck there.
Girls who have made their debut in the south have become a big stars here. Everything is about luck.
Now that you have done a Hindi film, will you discontinue doing southern films?
No, it is very close to my heart.
I started my career there, I just took a break for Patel Ki Punjabi Shaadi.
I will start doing south (films) again, but my focus will be Bollywood, so that my family can also watch and understand.
How does a Bengali say dialogues in Telugu?
Somebody translates it for me, and someone else dubs my dialogues. I can't get the accent right.
I memorise my dialogues well and make sure I am saying it right, so that the dubbing artist doesn't face any problems.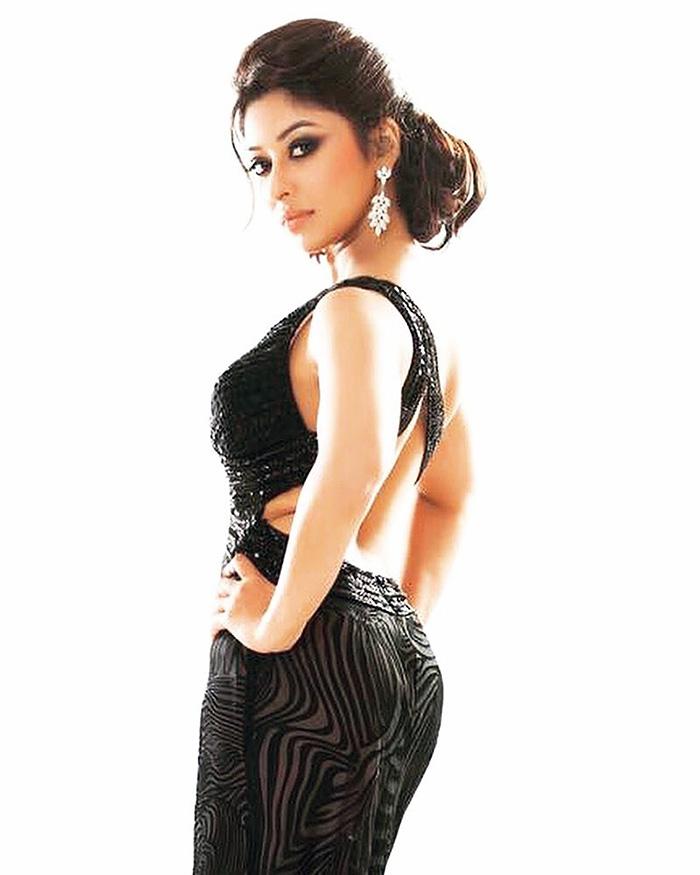 Photograph: Kind courtesy Payal Ghosh/Twitter
If you weren't an actor, what would you have been?
I would have been a professor.